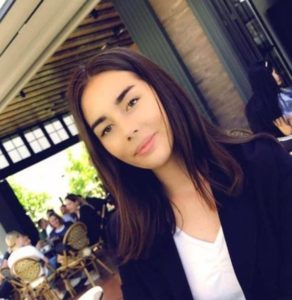 Xhoana Shegani
Contact: albania@esthinktank.com
Born and raised in Albania , Xhoana  comes form a small ,beautiful country where the nature has combined the mountains with the sea and where the traditions hold a great history. 
She is 20 years old and  is currently studying Finance at the University of Tirana, in Albania. She chose finance because she thinks that it brings her opportunities to invest her knowledge where the outcome contributes to the well-being  of the community  too. She consolidates interest in accounting and international finances.
Driven by the desire to always get engaged in activism and collaborate  with the change-makers in the community where she lives ,she decided to continue her mandate as an International Ambassador to Albania.From the last experience where she took part in organizing activities , in order to bring young people closer to EU and raising awareness on the importance of ones role in the society, she belives that now it is also important to identify the solutions and the paths that we must follow to improve our community and how youth can contribute to this process.
Being a promoter of the EU values she is also a volunteer in the youth sector of "UN Association Albania" and a promoter of the Sustainable Developemet Goals ,where they organize activities that bring youngsters closer to the UN policy-making processes.
At the EST Xhoana hopes to strengthen collaboration with other International Ambassadors and organize activities to confront different points of views between the young people in her community and other citizens of the world, as we all have in common the future we need. Beside being an activist, she cultivates  a great passion for science, poetry and animals , on what she dedicates most of her free time.