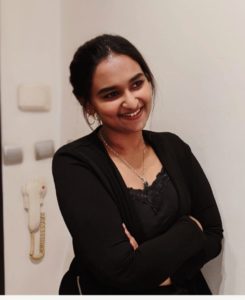 Parvathy Mohanan
contact: sofia@esthinktank.com
I'm Parvathy Mohanan and I'll be ambassador for Sofia, Bulgaria. I was born and brought up in U.A.E to immigrant parents from India. Currently I'm a 4th year medical student in Medical University Sofia in Sofia, Bulgaria. I find great joy in working with my patients and exploring arrays of research in medicine. Its axiomatic how acquirement of basic enhancement of healthcare of a society can uplift economy, yet it is belittled. I'm passionate about reviving the actual worth of healthcare and quality of life rather than simply monetizing it for a certain group's development.
I have always been a part of multicultural diaspora and varying economic status therefore I'm very familiar with the versatility that any diverse community in unity can offer like the European Union! If anything, the year 2020 has taught us is that being reticent in any form will leave us stagnant or for worse, will leave us to sink! Henceforth, my aim is to start more conversations, enlightening the youth of Europe to understand that when their leadership promotes good health it promotes the creation of a remarkable society and to ignite a spark in their mind because that's when a change is born.
I'm extremely ecstatic to be working with EST and looking forward to collaborating with ambassadors from various countries on different articles and organising interesting events.