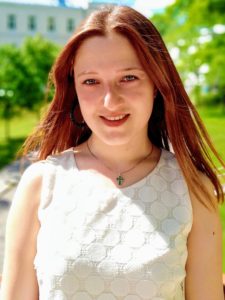 Mariam Tlashadze
contact: estonia@esthinktank.com
Mariam is a recent graduate from University of Tartu, MA programme "European Union-Russia Studies". This Master's programme has given her a unique opportunity to analyze the foreign policy strategies of the EU and Russia and their common neighborhood from multiple perspectives and layers. Currently, Mariam is doing her Erasmus+ traineeship at the International Relations Office, the Faculty of Economics and Business at the University of Maribor.
The European Union's policy towards its neighbors has been her specific research interest since her Bachelor's studies at the Tbilisi State University, Georgia. More specifically, she is interested in the projection of the EU's "Normative Power" in Eastern Partnership countries and its implications at their domestic level. Moreover, she would like to contribute to Georgia's further integration with the EU.
Aside from getting the academic knowledge, Mariam has been actively involved in different conferences and projects at local and European level. While she was dealing with different organizational, technical and content related tasks, Mariam gained a competence to organize large-scale events at European level. In addition to this, for two years she has been working as a teaching assistant for an online MOOC course "Understanding EU-Russia Relations" at the University of Tartu's Johan Skytte Institute of Political Studies.
As an EST ambassador, Mariam wants to expand her network, to meet new inspiring and interesting people from many different countries. As well as to create a bridge between her University and European Student Think Tank.