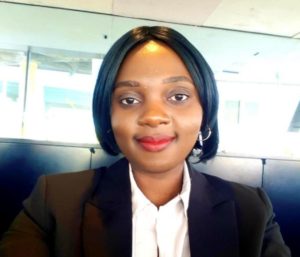 Marvellous Makombe
contact: france@esthinktank.com
Her motto is, "The Youth are the future." Marvellous holds a Diploma in International Relations and a certificate in Diplomatic Protocol. Currently, a Partnerships and Liason Intern at United Nations University-Flores. She is in her final year of completing a double degree in International Relations and Diplomacy at Schiller International University-Roehampton University. 
She has had the opportunity to work with the Global Women's Club as an Assitant to the Regional Director and this experience equipped her with expertise and knowledge in women empowerment. Marvellous has a passion for climate change, gender equality, foreign policy, and youth empowerment. One of her favorite quotes is "Be the change we want to see in the world" by Mahatma Gandhi. If the youth are the future, then they need to be involved in the policies that will impact their tomorrow. 
The European Students Think Tank is the vehicle that will get the youth to engage, and she is ready to lead as an Ambassador to France with integrity, honor, and dignity. As Ambassador, her main objectives focused on disseminating knowledge about the European Students Think Tank to academic institutes in France. Also, to make the youth in France aware of the European Union, how their role is important in shaping the policies and Sustainable Development Goals (SDGs).