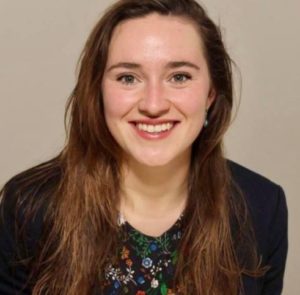 Annabel van Holst
contact: leiden@esthinktank.com
Annabel van Holst is a Masters student in International Politics at Leiden University in the Netherlands. She also finished the bachelor International Relations and Organizations at Leiden University. She has been active in the board of her study association and at the Institute for Political Science at Leiden University.
She has experience in organizing lectures, panel discussions, excursions, and networking events on a variety of topics. Her academic interests focused on everything 'Europe' and the EU and she finished her bachelor's with a thesis on the topic of the European Council and Environmental Issues. During her bachelor's, she took a minor at Technical University Delft and Erasmus University, specializing in Frugal Innovation for Sustainable Global Development. A three-month internship in the outback of Suriname was part of this curriculum. Together with a student from the TU Delft she founded a hydroponics greenhouse for sustainable vegetable cultivation, with an inclusive entrepreneurial business model in cooperation with local stakeholders and a complementary educational program for the local elementary school.
Besides her studies, Annabel works at Schiphol Airport as ground stewardess at Menzies Aviation and is responsible for passenger services and boarding procedures for several airlines such as Easyjet and Aeroflot. She enjoys going to museums, hiking, running, and cooking all the Ottolenghi recipes she can find. 
Annabel aspires to expand the network of EST in her home country and organize exciting (online) events and excursions to involve fellow-students and young professionals in thinking critically about European Policy and cooperation.