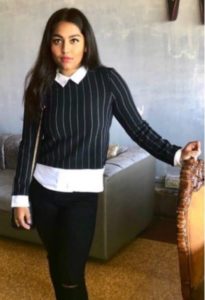 Akatya Vidushi Sinha
contact: mumbai@esthinktank.com
Akatya is a 3rd year MBBS Student from Mumbai.Having extreme interest in public health advocacy and Public speaking , she has been involved with several organisations. Having conducted various on ground awareness campaigns and events aiming at the welfare of women , sanitation , child education and uplifting poverty. She is extremely passionate about research and has presented her research at various National & International conferences. She also has served as an International ambassador for various International conferences. She has also been a part of various national and international conferences. Her main aim and interest lies in Global surgery and also serves an National delegate at the International surgical society representing India. She also has worked with International surgeons on various projects. 
She is also the co-founder of "Clinicase" which is an educational platform where clinical cases are discussed. 
Here at EST , she aims in bridging the gap between indian and european students to be able to deliver a better collaborative environment. She aims to discuss EU issues and address them with a wider horizon of ideologies.