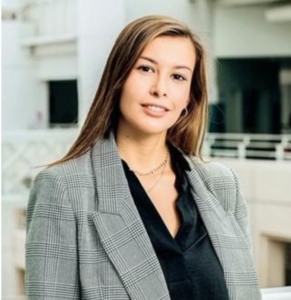 Rosa Jorba
Contact: switzerland@esthinktank.com
Rosa Jorba is studying a master on European and International Governance at the University of Geneva. Since January 2021, interning at the Permanent Mission of Portugal to the United Nations. 
Previously, she did an internship at the European Parliament in Brussels at the office of MEP Francesc Gambús. Throughout her professional and learning experiences she has developed a great passion for European and international affairs. She is a proactive person, eager to learn and to enjoy new experiences. 
As the EST Ambassador to Switzerland, Rosa is aiming to make Swiss students aware of the importance and possibilities they have in influencing European decision-making as well as to promote debates related to current events.