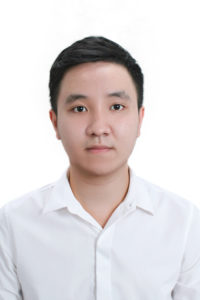 Phuong Pham
contact: vietnam@esthinktank.com
Phuong Pham is a newly appointed EST Ambassador to Vietnam. He has just finished his Master in International Relations at Queen Mary University of London (with distinction). His research interests include East Asian politics, focusing on Vietnam and ASEAN; Asian security; international organizations, to name a few. He is a prolific writer on politics and international affairs. His works appear on well-known platforms, such as The Diplomat, Oxford Political Review, Geopolitical Monitor, East Asia Forum or Asia Times. Phuong has a wide-range of work experience, from public to private to academic sector, which makes him highly versatile and adaptive. 
Besides, Phuong is also keen on participating in leadership activities, especially those related to public policy. He has taken part in numerous ones, both in Vietnam and outside Vietnam. Not only an academic person, Phuong is highly passionate about how to exert positive impact on his community. Particularly, he wishes to enhance the role of young people in the policy-making process in Vietnam. While young people in many countries play a crucial role in policy making and implementation, Vietnamese ones has yet involved substantially in these processes, which is a gap in the country's policy apparatus. Therefore, Phuong would like to raise Vietnamese young people's political awareness, paving the way for them to engage more actively in policy activities, and to a larger extent, to shape the country's future. Through the EST Ambassadorship, he wants to learn more from talented international fellows and expand his network, as well as to sharpen his knowledge in politics and international relations. With his skillset and enthusiasm, Phuong would be able to contribute well to the EST. 
Besides, Phuong is a keen guitarist and poet. He spends his leisure time playing guitar and writing poet. He is also an avid traveler, having been to more than 50 provinces in his hometown and around 20 countries around the world. 
"Taking part in the EST Ambassadorship is my life-changing experience. Despite having never been in such a role before, I firmly believe that I can do it well, given my passion, knowledge and experience. Bearing in mind that the EST is a highly regarded platform connecting many brilliant young people inside and outside the Europe, I hold a strong hope that I can develop and take part in future initiatives seeking to enhance the partnership between the EU and Vietnam and empower the youth in both sides. Looking forward to working with wonderful international teammates in the upcoming projects".