Below are the 2021-2022 EST Ambassadors
Czech Republic (Prague) – Joseph Slattery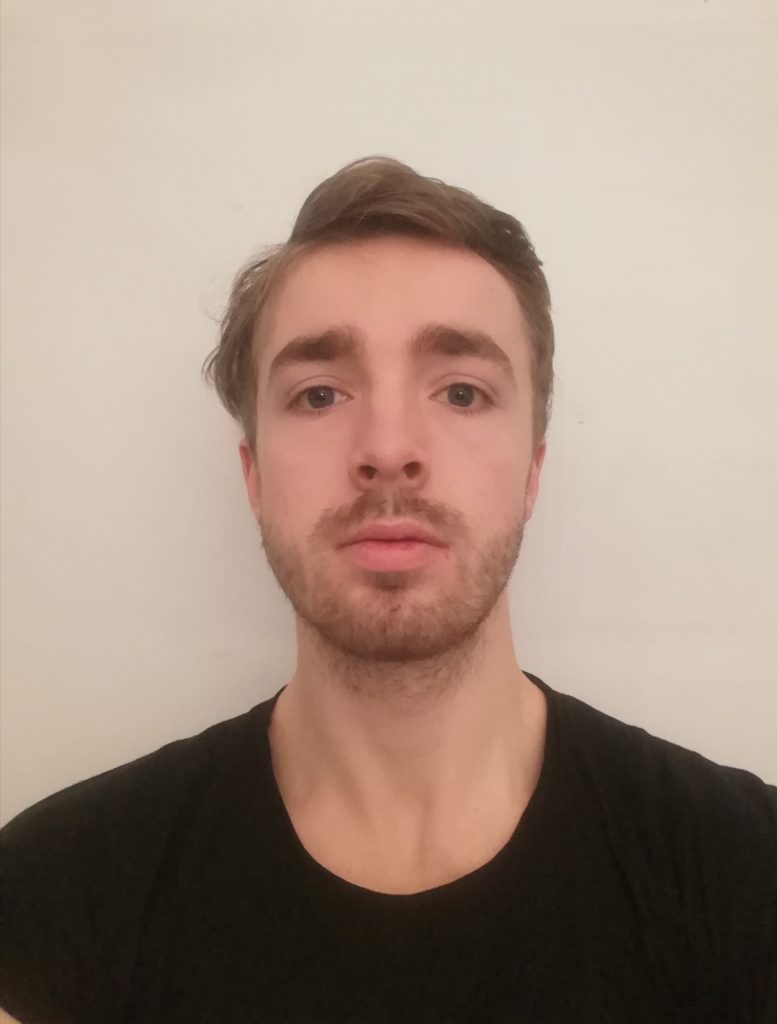 Joseph Slattery is a master's student, studying the Vaclav Havel Erasmus Mundus European Politics and Society joint master programme, who currently lives in Prague. He previously graduated with a bachelor's degree in German and History from the University of Southampton.
He has a range of experience, from working at the Forum 2000 conference in Prague to promoting student mobility with the Erasmus Student Network, and he has volunteered for several years with international organisations like UNICEF and ATTAC. Alongside this, he has several years of professional work experience at a large multinational technology corporation.
His interests include housing policy, German politics, refugee rights, societal movements, and community activism.
Czech Republic (Prague) – Mariami Gavasheli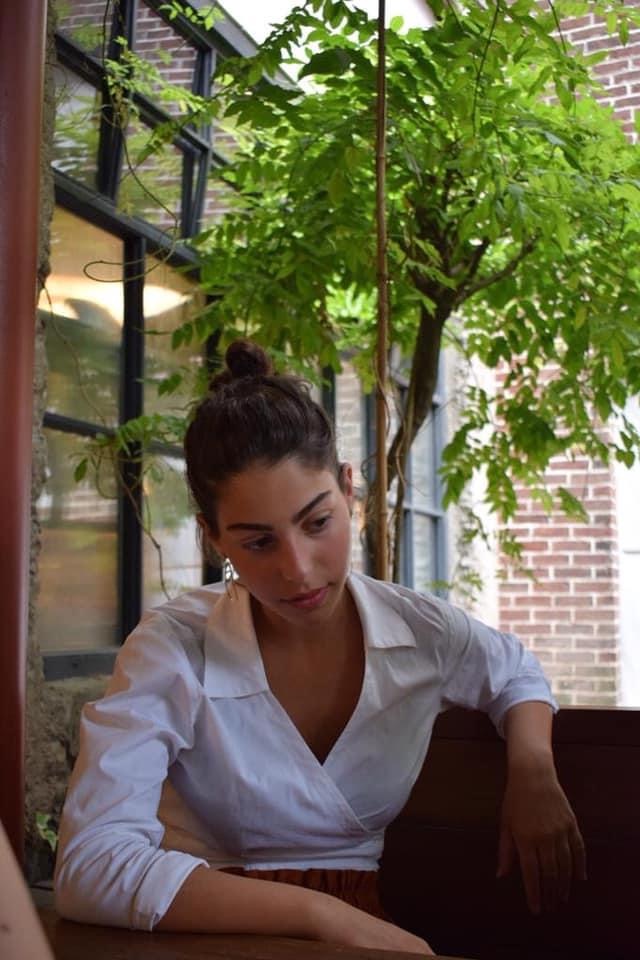 Mariami Gavasheli is a Georgian student, currently a first-year student of Politics, Philosophy, and Economics at Charles University, in Prague. Mariami's cultural background and her interest to raise the representation of women in economic and political activities guided her to this apparent program. Research she conducted about gender imbalance and perceptions invigorated her drive to contribute to the achievement of higher female leadership in various public and private sectors.
Apart from her studies, she is the co-founder of a non-profit organization: "Boomerang Charity", which aims to support disadvantaged children and facilitate their integration into society. Moreover, because of Mariami's desire to be part of a multicultural student community, she participated in online sessions of the Connected Delegates Program. During sessions, she connected with students around the world, discussed important issues, and became a delegate of LIMUN.
Besides international activities, she actively engaged in events conducted in her country, Georgia. She was a speaker and participant in various conferences that spread the importance of EU values and democracy. Mariami believes that the key to success is in youth and their ideas. As a Czech Republic ambassador, she strives to eliminate the gap between youth and policy making.
Romania (Bucharest) – Claudia Gibernau García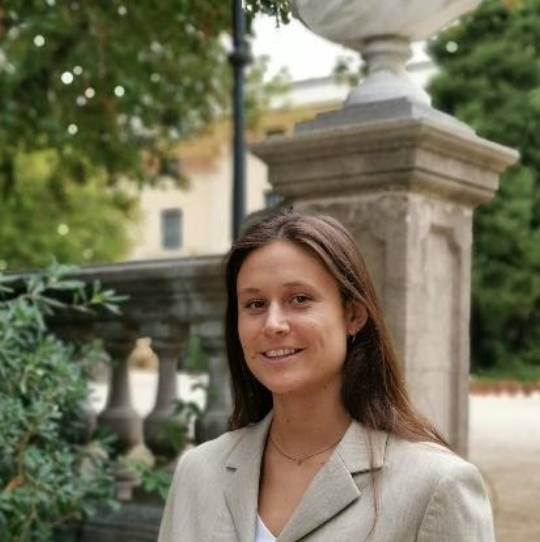 Claudia has graduated in Political and Administration Science from Pompeu Fabra University (Barcelona), and she is also recently graduated in Law from Barcelona's University. Moreover, she has finished an internship in the Foreign Investment Department of Catalonia Trade & Investment (ACCIÓ).
She is passionate about public policies, EU affairs and international relations. She wants to conduct her professional career towards political analysis and international cooperation. Nowadays she is particularly interested in peace research, migration flows, refugees, and asylum seekers.
"I am enthusiastic about the idea of contributing and become part of the European Student Think Tank because I believe it is a great place to develop ideas and be part of a policy making. I wholeheartedly believe young people may engage with EU issues because we should build the future we would like to live".
Italy (Rome) – Pierpaolo Proni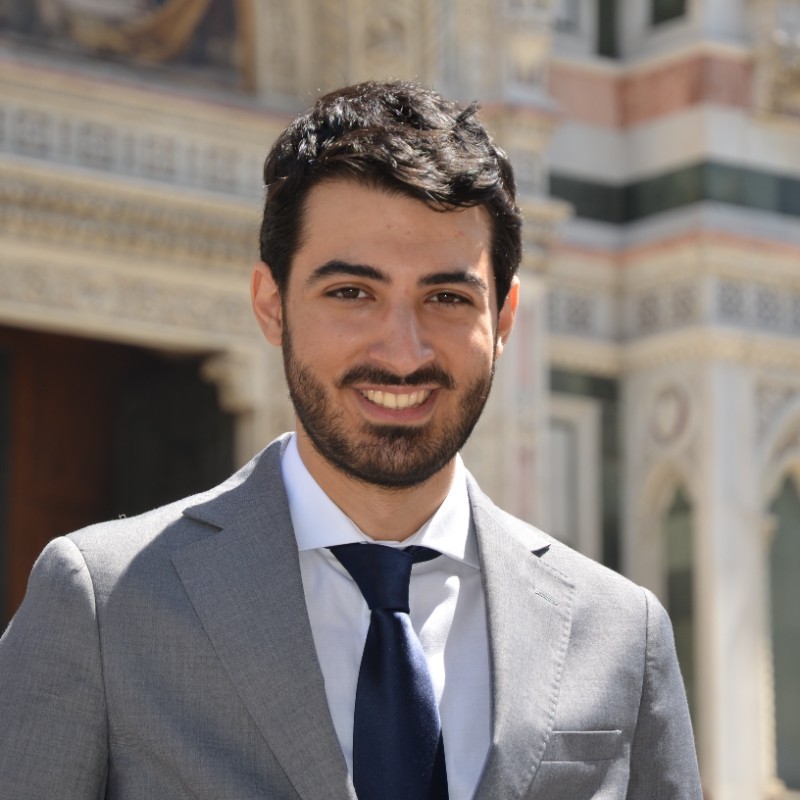 Pierpaolo is an Italian postgraduate in International Relations and European Studies in the double degree program organized by the University of Florence and the Moscow State Institute of International Relations (MGIMO). For his bachelor studies in Political Science and International Relations he studied in Rome, where he participated in the Erasmus+ exchange programme at the University of Maastricht in the Netherlands.
His international background made him contact people from different nationalities and reinforced his conviction of the need for more consistent international cooperation. The importance of international and European institutions is the key to the future and his leadership, thinking, and advocacy skills go in that direction.
Pierpaolo is thrilled to join the EST team as an Ambassador for Rome as it is important to connect the younger generations across Europe and beyond. The future resides in the creation of a multicultural international and active intelligentsia and Pierpaolo is committed to use his talents to achieve these ambitious results.
Italy (Potenza) – Elda Brienza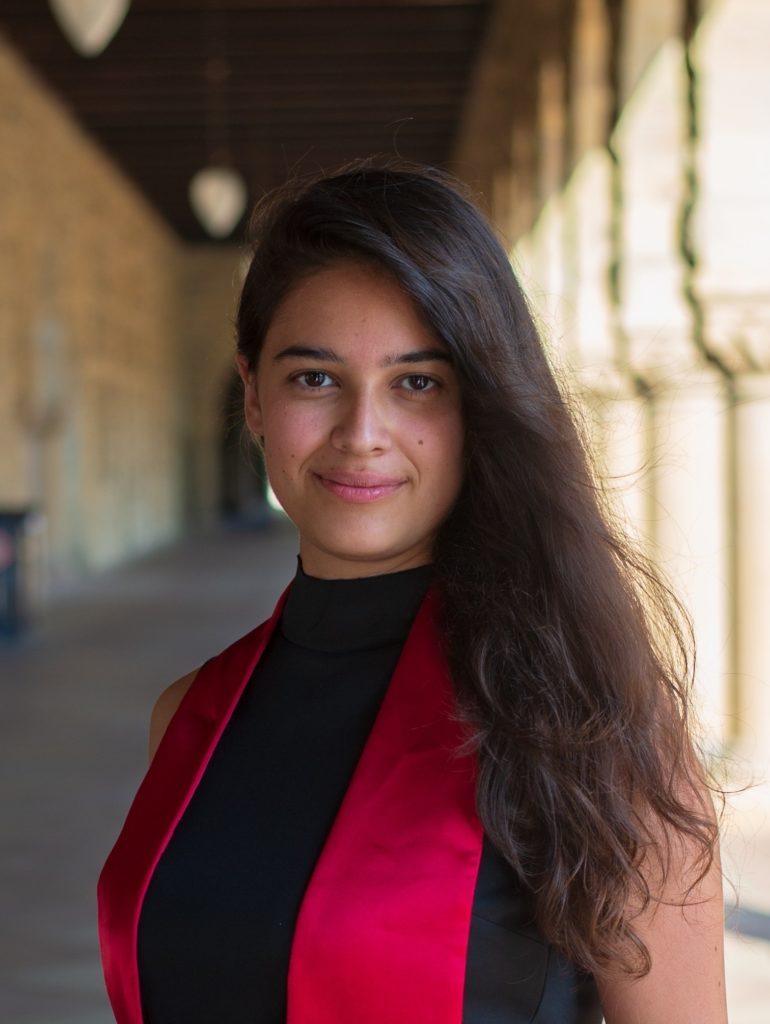 Elda Brienza is currently working in the Tuscany Region's Liason Office in Brussels. She is currently pursuing a Master's Degree in European Study at the University of Florence (Italy). Previously, she attended a Bachelor Degree in International Relations and Political Science in Milan at Catholic University, obtaining a full scholarship for the International Honors Program at Stanford University, CA. During the years, Elda has been part of various voluntary and service associations, which have allowed her to keep in touch with different communities and cultures.
Italy (Bologna) – Yunis Sharifli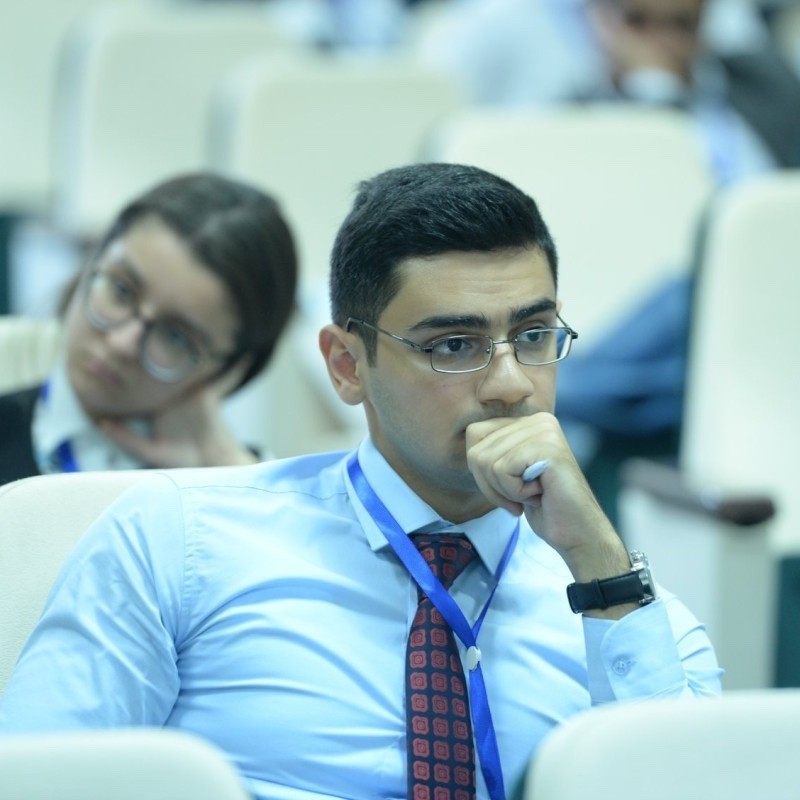 Yunis Sharifli graduated with a Bachelor of Arts degree in International Relations from the Azerbaijan State University of Economics in 2020. At the moment, He is studying at the University of Bologna for his Master's Degree. He is major is Protection of Human Rights and International Cooperation. He was an intern at the Topchubashov Center. He is currently an intern at the Caucasian Center for International Relations and Strategic Studies (QAFSAM). His areas of expertise cover China's foreign policy in the context of the Middle East, Central Asia, and South Caucasus.
Yunis was an intern at the European Parliament in 2018. During 2020 and 2021, he was an intern in two thinks of Azerbaijan, namely Topchubashov Center and QAFSAM. He is deeply interested in China's foreign policy, in the context of the China-EU connectivity issues, Sino-Russia relations, and Sino-Middle Eastern countries relations. He has a range of articles about these topics on a different platform.
As an Ambassador from Italy, he aims to research Sino-EU relations and contribute to the European Student Think Tank activities.
Italy (Padova) – Esra Polat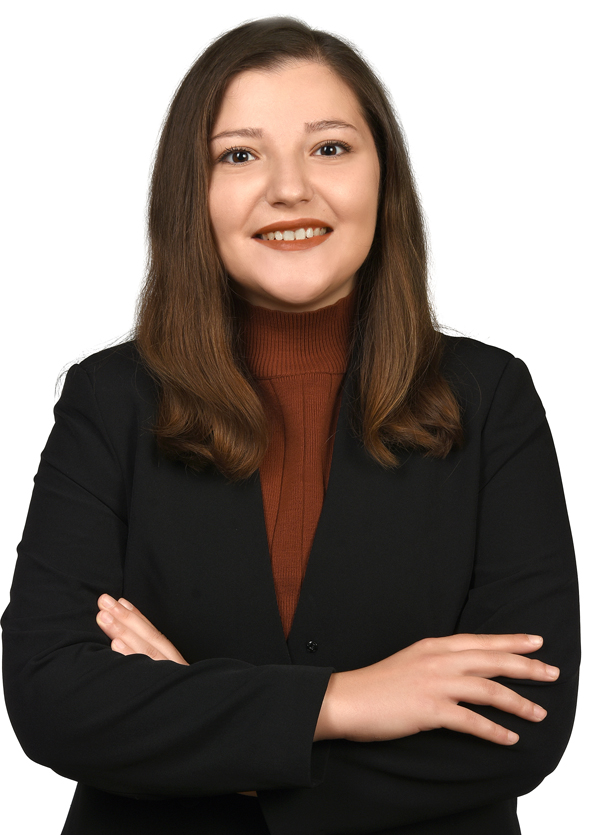 Esra Polat is currently studying master's degree in the field of European Policies at Padova University/Italy. She has been awarded Merit-based Scholarship of Italian Government.
She is originally from Istanbul, and she has completed her bachelor's degree in the department of International Relations at Ege University. During her bachelor's degree, she has studied for one semester at Siena University as an exchange student. Then, she has decided for being an international student in Italy. Being an international student has provided her a global perspective on world politics.
She has participated in several projects on youth work, as well as her non-governmental organisation experience on the topic of refugees. She could improve her project management and administration abilities. In addition to these, she organises workshops to encourage youngsters on the policymaking process of the EU.
As an Ambassador to Italy, Esra aims to raise awareness of students in Italy about youth participation and the policymaking process of the EU. She aims to organise various events to inform young professionals by the contribution of Professors who have accumulated professional knowledge on the European Union.
Azerbaijan (Baku) – Hikmat Omarov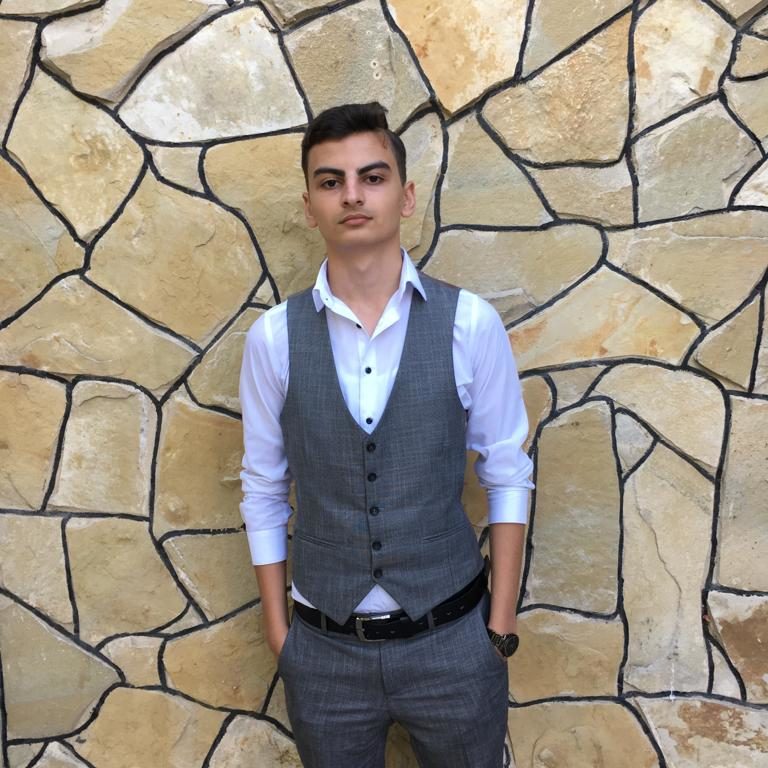 Hikmat was representing his school in the Republican subject Olympiads in the subject of Geography in 2018-2019. He graduated from school in 2019 with excellent marks and was the school leader with the points of the exams that were held by the State Exam Center. In the same year, he entered Azerbaijan State University of Economics (UNEC). He is studying finance (in English). He is also a student of the "SABAH" Groups of the Ministry of Education of the Republic of Azerbaijan since 2020 that choose special students with excellent knowledge and high skills. Now, he is a third-year student.
Hikmat has been working for many organizations such as the State Agency for Public Service and Social Innovations under the President of the Republic of Azerbaijan, some public unions, and volunteer programs like "IBSA Judo Grand-Prix Baku 2021", UEFA EURO 2020, and so on. He speaks Azerbaijani, Turkish, English and a little Russian.
As an Ambassador of the European Student Think Tank (EST) to Azerbaijan, Hikmat wants to expand the reputation of the organization. He believes that as youth leaders, we are able to create changes and solve some problems. He wants to do some research regarding current socioeconomic issues of the world. In his opinion, this term as an Ambassador will be an unforgettable experience for him.
Estonia (Valga) – Iveri Beridze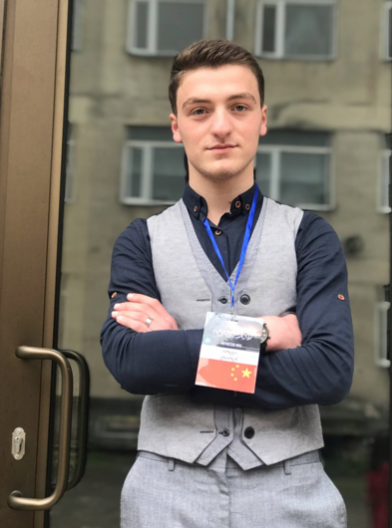 Iveri Beridze – originally from Georgia. Currently he is studying in Estonia, at "Valga county Vocational training center in "Logistics, transportation and supply chain management"s field. Iveri is a second year student. Previously, he was a Chairman of the "Education Commission of Kobuleti City Council". He has done plenty of interesting competitions and projects through Adjarian students. At the same time Iveri was community organiser in "Goalize" and "Georgian Institute of Non-Formal Education". Iveri has been engaged in civil activities since 2018, such as ''deserving old age'', ''Batumi youth centre'' etc.
"Besides Logistics, international relations is an attractive profession for me and I'd be involved in it at the same time as studying the Logistics field to keep in touch with foreign students and discover new ideas from them, because it is a key to be in progress".
Iveri sees the European Student Think Tank as a wonderful platform for developing youth views and finding common ideas to improve some processes together. In his opinion it gives him an opportunity as an EST Ambassador of Estonia to boost networks, get more experience, meet new people, share new ideas and increase knowledge about International Relations. In addition to holding events and writing interesting articles about current international news.
Sri Lanka (Colombo) – Chilani Atalugamage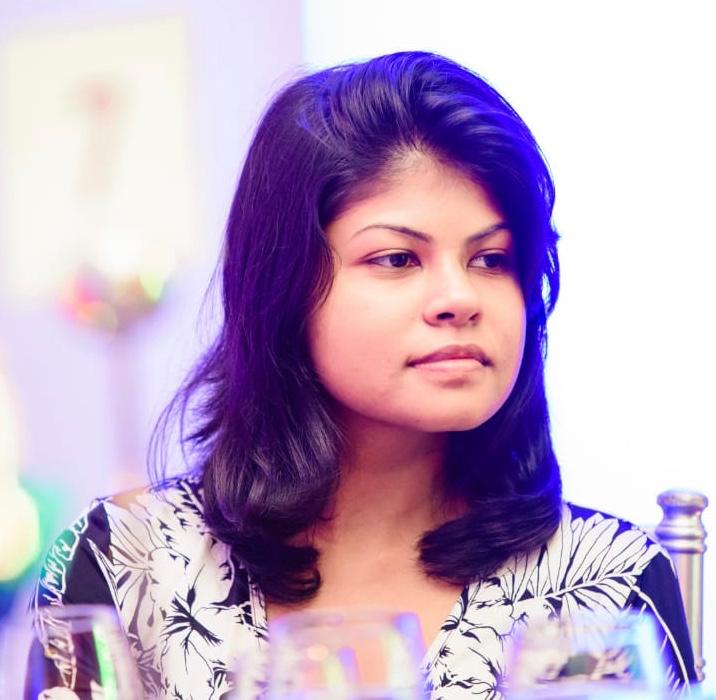 Chilani is originally from Sri Lanka. She is bring to the EST a Masters in Human Rights from the University of Colombo and a Special Degree in International Relations from the same graduate university. Chilani can speak two languages (English and Sinhala) and has four years of experience in the civil society sector and development cooperation. As a result of that she delivering rights-based project activities in a timely and resourceful manner. Also, she is a trainer as training civil society organizations in human rights capacity.
Apart from the local working experience, she has represented Sri Lanka in the 'Altai-Asia Youth Diplomat Forum' in Russia in 2019. And she went to Malaysia for representing her mother country at Asia-Pacific Youth IndustriALL Summit in 2019. Chilani is a member of Model United Nations and she represented Amnesty International at the Human Rights Council of Izhevsk in 2020.
As an Ambassador from Sri Lanka, she aims to do insightful representing of Sri Lanka as a south asian country, looks forward to exchange information on existing international relations with the European region while focusing on the Indian Ocean region and the European outlook. Also, Chilani aims to focus her works on migration, youth employment, security and defence, environment, public health and policy working groups.
Morocco (Casablanca) – Mariam Dchich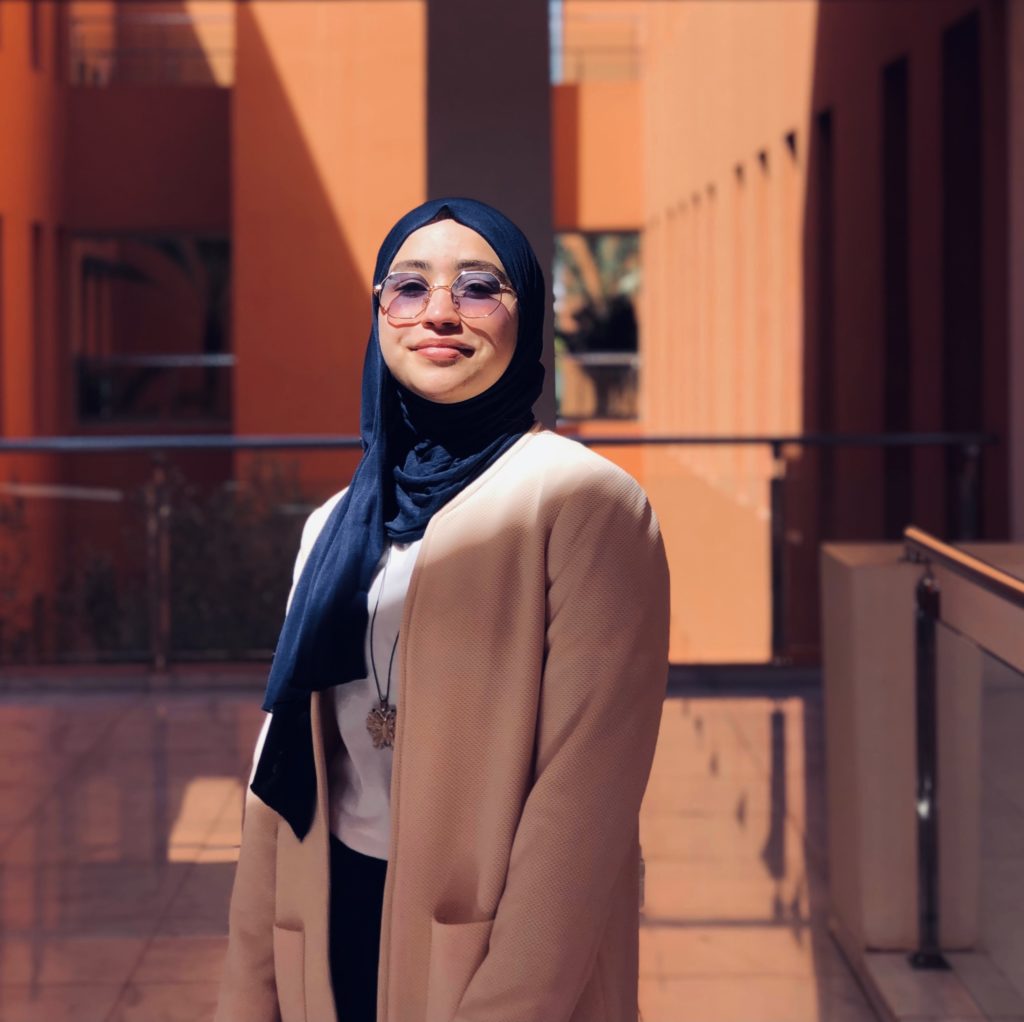 Mariam DCHICH, of Moroccan nationality, from the city of Casablanca.
She is a third year student of her bachelor's degree in international relations at the Faculty of Governance of Economic and Social Sciences of the Mohammed VI Polytechnic University in Rabat.
Her internship with UNCCD was an excellent opportunity to gain significant experience, but also a chance to get to know the functioning of an international organization, especially the United Nations System, which contributes daily to environmental issues.
For years, she had participated in conferences and trainings with very different themes, ranging from national topics to international news. In addition, during school vacations, she frequently participates in online courses or training on international topics.
Mariam's goal as the Moroccan EST Ambassador is to raise awareness of the relevance of the European scene and the decision-making process among African students, particularly Moroccan students, as well as to foster debates on current events.
Nigeria (Lagos) – Abdullahi Tunde Aborode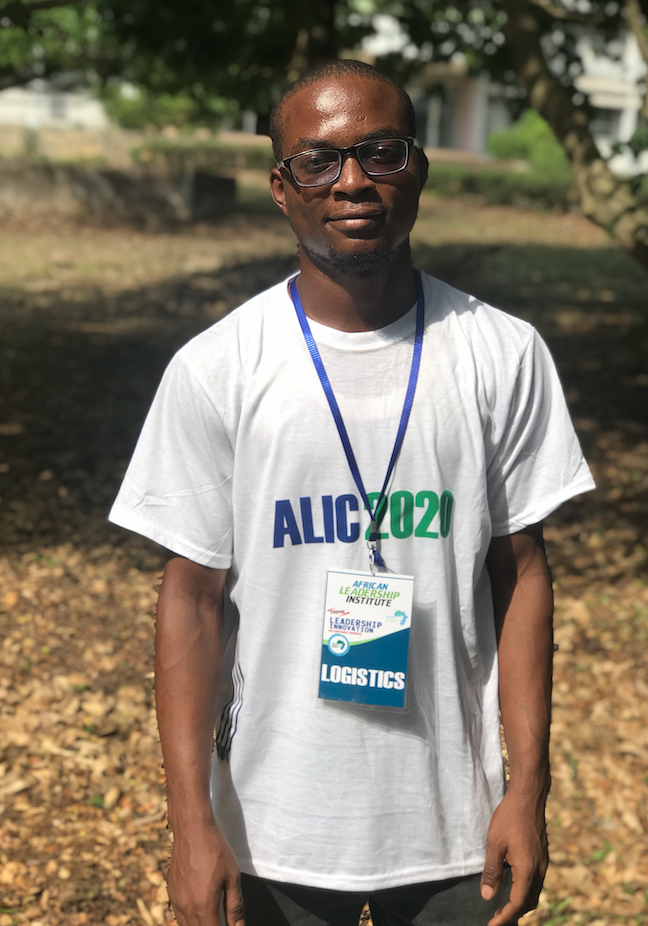 Abdullahi Tunde Aborode is a recent graduate of University of Ilorin, Nigeria with special interest in international policy. He is the first and current ambassador of EST to Nigeria. He have been active with international policy and reshaping the policy for the better development and progress of people and the world. His perspective reflects on decolonization of policy that reflect on quality healthcare delivery and advocate for policies that can improve universal health coverage among helpless people in developing, under developed and developed countries.
Besides that, Abdullahi is a global health and climate advocate, Harm Reduction Scholar in Germany, Royal Society of Tropical Medicine and Hygiene Student Ambassador, WHO antibiotics guardian, drug policy and researcher with more than 50 publications in international peer reviewed journals such as SAGE, Elsiever, Taylor and Francis, Havard Public Health Review, American Journal of Tropical Medicine and Hygeine etc. In addition, he assumes the professional role of Director for research in SWIS Africa Research Hub, Oli Health Magazine Organization, Healthy Africans Platform, and Brain Builder Youth Development Intiatives.
Abdullahi is happy to join EST as an ambassador for Nigeria, and aspires to extend the network around different state in Nigeria through online and offline events by making youths actively involved in African-European Community using their ideas, talents and innovative to create a clear and equality environment where everyone is accountable for one another irrespective of their living difference.
Belgium (Brussels) – Deborah Conserva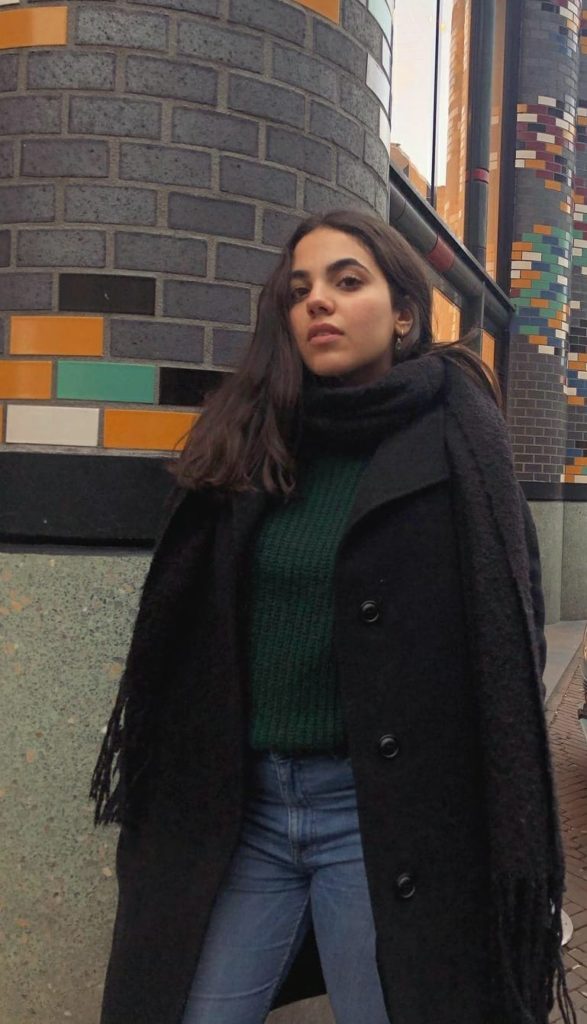 Deborah Conserva is a 21-year-old student, and she is originally from Italy. After leaving school in 2019, she moved to Belgium to study Political Science at the Free University of Brussels, where she is currently completing her third year of study.
She is passionate about economic development, international relations, gender studies and criminology. Aside from the European area, an exchange year in Colombia during high school made her uncover her interest in Latin American affairs. Currently, she is engaged with an international NGO, ONE Campaign, aiming to eradicate extreme poverty.
As an EST Ambassador, she hopes to deepen her understanding of EU decision-making, meet a network of like-minded people and foster the discussion about the EU.
Georgia (Telavi) – Zura Otarashvili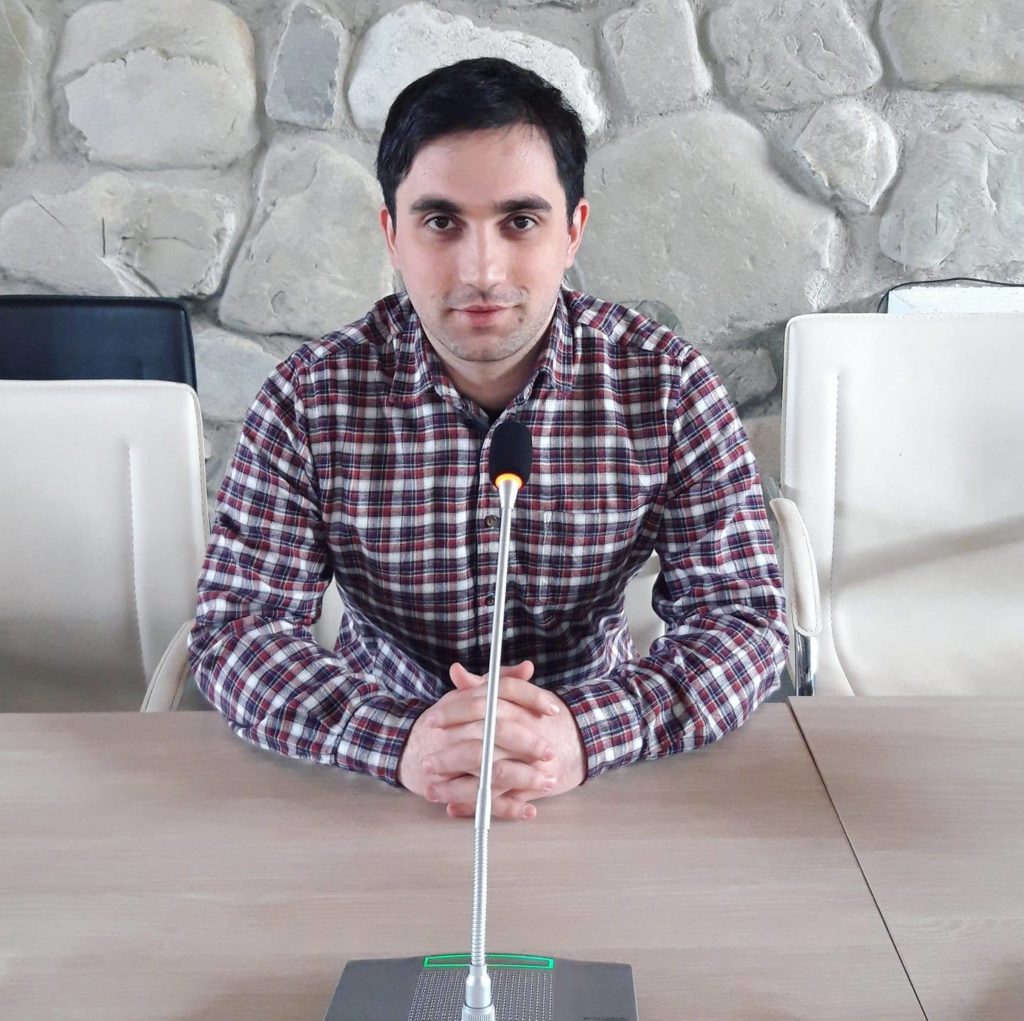 Zura is a dedicated student who is always keen to study and acquire more knowledge. Zura has an excellent merit record: Gold Medallion graduate from High School (2012), BA in Public Administration and MA in International Relations and International Security from Tbilisi Caucasus International University, research subject "NATO peacekeeping operations and their geopolitical significance: Comparative analysis of Kosovo and Afghanistan peacekeeping missions".
Zura is a very dynamic person: he was an active member of the university student groups, participating in various seminars and conferences; during 2012-2018 he worked at the regional election committee where he monitored the transparency process of various elections at the regional and country-level; in autumn 2014 he was a successful participant of the AIESEC Internships Program – where he spent two months as an intern in Lublin, Poland, under the frames of The Global Citizens High School Project. In 2019, Zura participated in the EU-funded Erasmus + project as a trainer, which aimed to increase the entrepreneurial competence and knowledge level of young people aged 15-19 living in Georgia, Armenia, Ukraine and Moldova, through European cooperation with Italy and Spain. The workshops were built specifically on the practical and innovative informal methodology needed for students.
Zura always tries to do his best to be a role model for others and motivate and encourage them with whatever he can. EST gives him an opportunity to share his knowledge and experience with the young Generation, organise various events and activities and promote the values of the European Union and Human Rights in his country.
Currently, he is working as a grants manager in Youth Atlantic Treaty Association of Georgia, which aims to manage some projects related to Georgia's integration into NATO, also to foster the values of democracy, rule of law, liberty, peace and security, and reinforce the transatlantic link as defined in the North Atlantic Treaty.
Georgia (Tbilisi) – Ani Sebiskveradze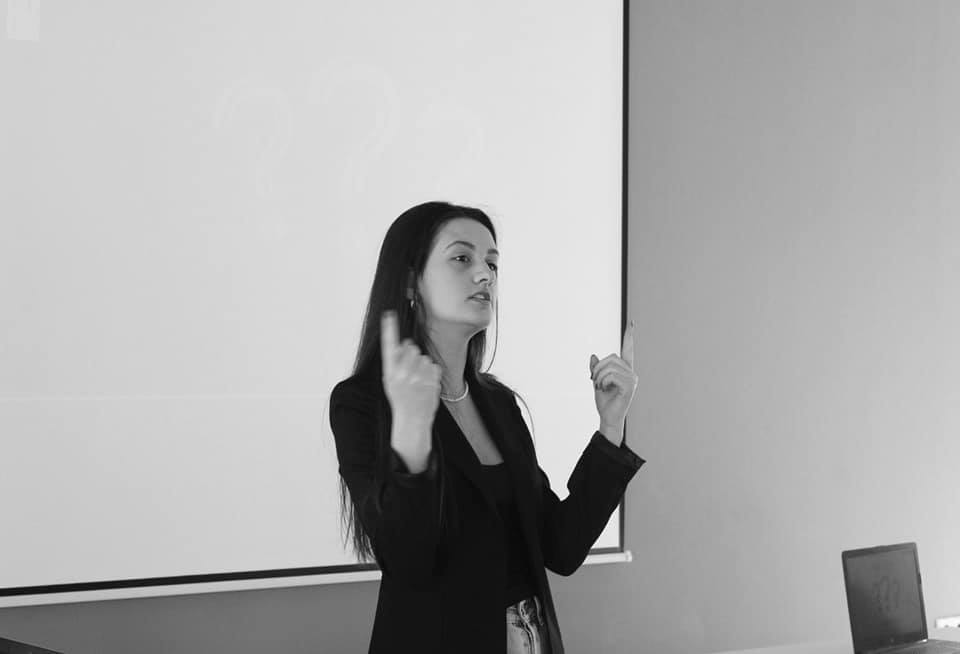 Ani Sebiskveradze is an undergraduate student at the faculty of International Law at Tbilisi State University. She has a wide experience in multiple national and international non-for-profit organizations. Ani has been team leader of university relations for one full term in AIESEC, an organization where she holds a position of a project manager at this given moment. This experience gave her the ability to get to know the core values of the Georgian student community, the problems they have to face every day and purposes that unites every one of them.
During the spring semester she became one of the laureates in the International Law Conference, where she presented her work on Crime of Aggression. Ani has also been participating in the projects popularizing gender equality in Georgia. After several months of working in this field she became Gender Equality Ambassador supporting gender equality in universities and working environments.
Currently, she is working on a project – Tbilisi Youth Summit – which will help Georgian youth to create their own startups and be independent in completely different fields. Other than that, she is a member of Tbilisi State University student self-government, working in the Education and Science department.
Through EST experience she wants to expand her network and contribute to the Georgian student society, as well as engage in international relations with other european fellows.
Georgia (Tbilisi) – Nata Berianidze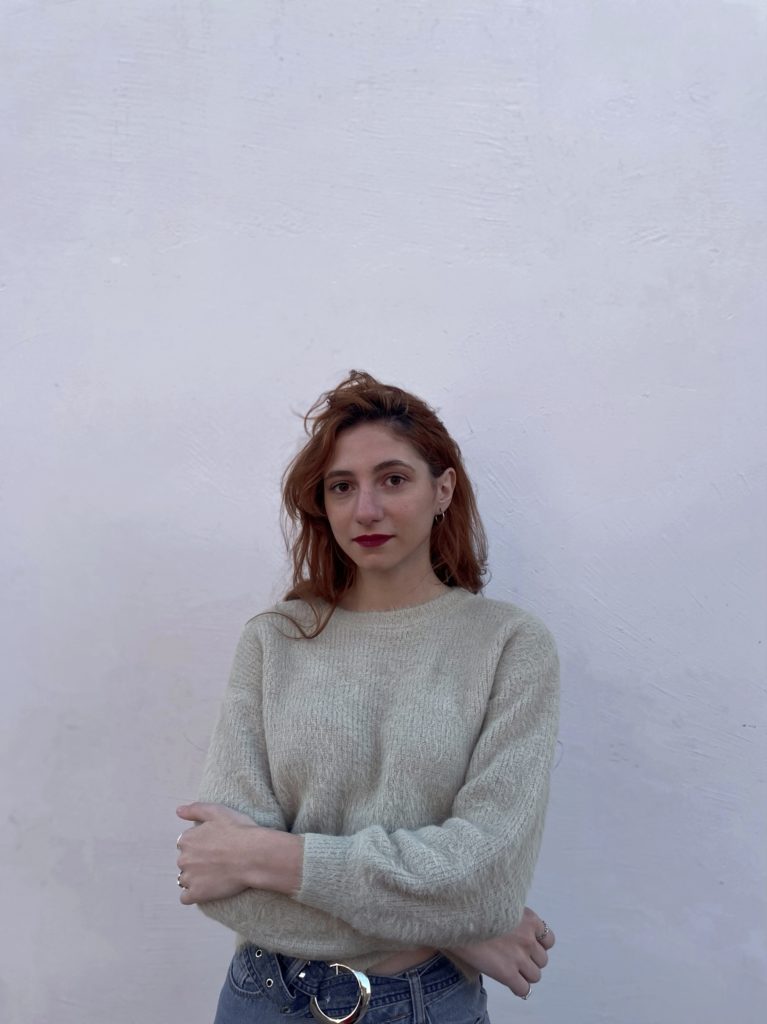 Nata Berianidze is a 19-year-old Georgian girl, currently studying bachelor's degree program in International Law at Ivane Javakhishvili Tbilisi State University. Her leadership/community experiences started from a young age: She was President of Self-Government at school, founder of the intellectual club "What? Where? When?" and the government of Georgia gave her a gold medal as a sign of her excellent studies.
During the last years, Nata was actively involved in various projects and events, which strongly enriched her studies and made her more confident as well. Now she is a Vice President in charge of Marketing at The European Law Students' Association (ELSA Tbilisi), which is one of the largest and successful international organizations run by and for law students. Also, she is participating in the project of ELSA international on Human Rights and Technology as a Technical Editor. To say more, she is one of the envoys at Tbilisi State University and her responsibility is to communicate with the pupils and give them appropriate information about her university. She is also a member of the Tbilisi State University Self-Governance, working in the Education and Science department.
Having looked through the information of EST, Nata was very delighted to find the opportunity to join the organization as an EST Ambassador. She wants to expand her network and encourage students in Georgia to gain more knowledge about the European Union.
Nata believes, that the secret of your future is hidden in your daily routine. She says: "Success comes when you trust your visions".
Hungary (Budapest) – Victor Oswago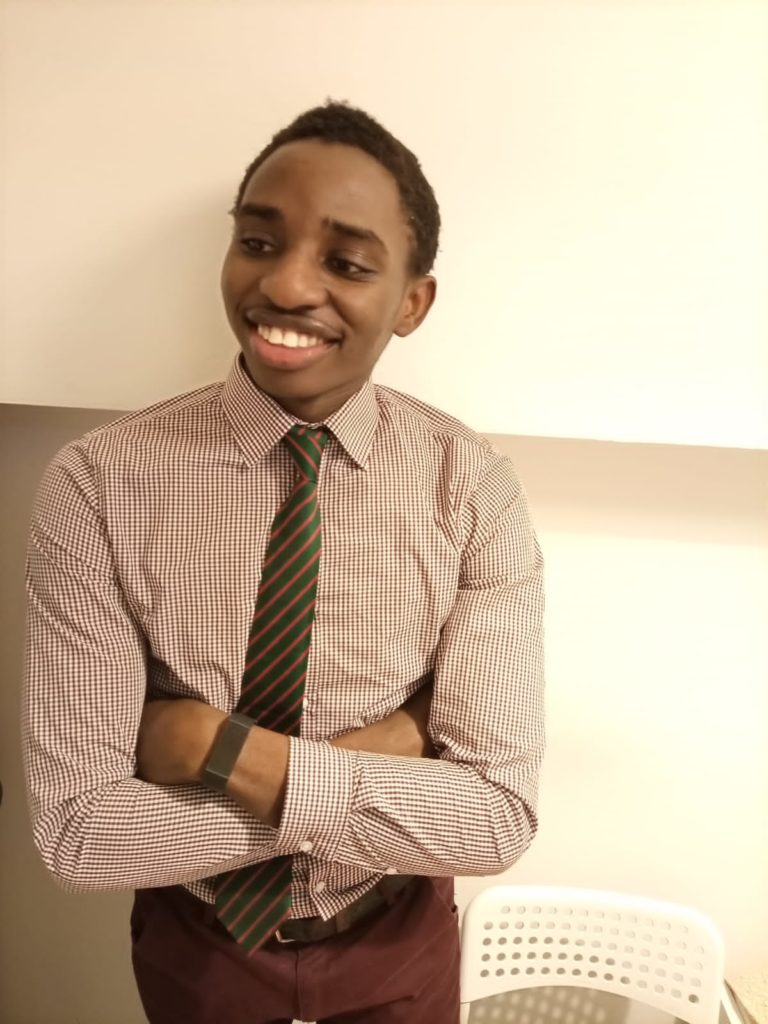 Victor is originally from Kenya. He is a sophomore stipendium hungaricum scholarship holder and pursues his undergraduate degree in Electrical Engineering in Budapest, Hungary. He enjoys volunteering for non governmental authorities and takes pride in reaching out.
He is exceptionally passionate about information and communication systems and believes strongly in self-empowerment and access to better information skills to all. He always aspires to be a voice of underrepresented communities, strives for gender equality and equity.
As an Ambassador from Hungary he aims to facilitate the active participation of Hungarian youth in policy-making processes at European level and beyond. Victor believes that it is the young people who can influence decisions concerning an uncertain future with infinite possibilities.
The Netherlands (Amsterdam) – Joanna Pamoukoglou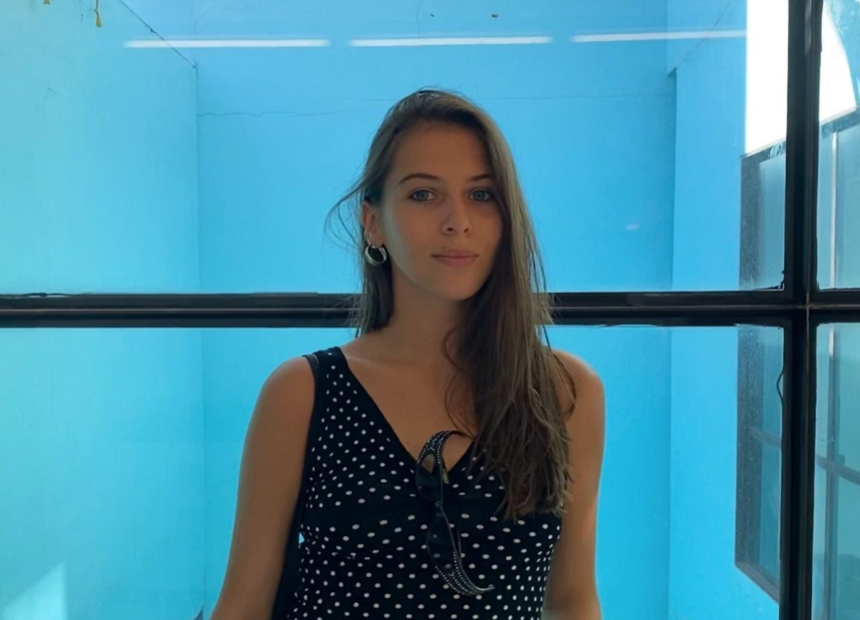 Joanna is originally from Greece, currently pursuing a Master's of Science in Political Communication at the University of Amsterdam. She previously studied BSc Social Sciences at the University of Bath, earning a multidisciplinary education on politics, international relations, sociology, psychology, media studies and international development.
Joanna's main area of interest is human rights, with a specific focus on refugee rights, freedom & autonomy of the press and countersurveillance. She has been volunteering to facilitate the integration of refugees and migrants in Greece for years, while advocating for better living conditions and psychological support for refugees as an Amnesty International student Ambassador. As an intern in Brussels, she engaged in advocacy related to cybersecurity and data privacy in the European Parliament, in light of the GDPR implementation. Currently, within the context of her studies, she is working on policy recommendations on how the EU can better safeguard media pluralism and autonomy within its borders.
With respect to academic research Joanna is particularly interested in online misinformation, citizen journalism, ethnocentrism, populism, and the psychology of voting. She is currently conducting research on the relationship between popular distrust in mainstream media in Greece and the rise of citizen reporting.
As an EST Ambassador, Joanna aims to highlight the importance of the youth's active involvement in shaping our future and aspires to motivate European students to see policymaking as a potential force for good in society.
Armenia (Yerevan) – Mery Vanessa Vanesyan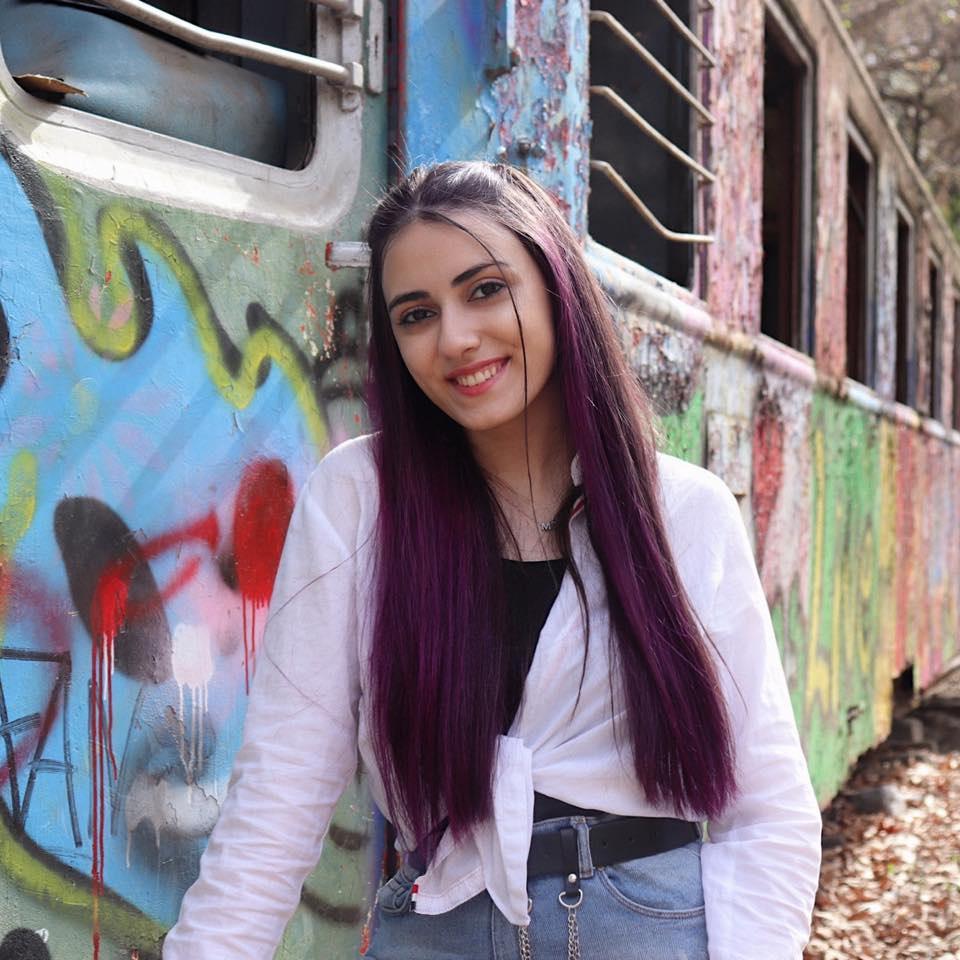 Mery Vanessa Vanesyan is from Yerevan, Armenia. She is currently studying Intercultural Communication, which involves the study of different cultures, stereotypes, barriers and ways of breaking them.

She has been involved in the field of youth work for over 5 years and has been a member at different organizations. Currently, she is the co-founder and the Vice-President of Youth Development Center of Armenia where she manages the work of the organization. YDC is a youth organization, aimed at empowering young people through high-quality volunteering and non-formal educational opportunities. Through her participation in youth work and activism, Mery has managed to organize a number of events and projects both on local and international level, involving youth participation, environmental protection, human rights and she actively advocates for gender equality. Mery Vanessa is also the Intersectionality Liaison Officer of Youth and Environment Europe(YEE). She has been a member of the advocacy group of YEE since March 2021 and has been advocating for environmental protection and sustainability ever since and puts an intersectionality perspective on the projects and discussions.

One of her biggest priorities now is empowering the youngsters of her community and making the voices of youth heard. She is willing to create a safe space for young people to voice their opinions and stand for what they believe in, as well as have equal rights for everyone.
As an EST Ambassador to Armenia, Mery is inspired to bring people together from all over the world, work on a better and non-discriminative community and encourage others to be the change they want to see in the world. Mery is sure that EST is going to give her a lifetime experience and a knowledge base, which she is going to use for her productive work journey during her time as an EST Ambassador.
Turkey (Ankara) – Batuhan Üsküp
Batuhan Üsküp is a senior at Hacettepe University, majoring in international relations. He is interested in foreign policy, European Union affairs, and Turkish politics. He is enthusiastic to analyse the developments especially foreign policy issues in the region and in the world. He is particularly interested in democratization, good-governance, transparency, and civil society issues. He is advanced speaker of English and French and is currently studying to become fluent in German.
He was ex-chairman of the executive board of the Transparency Society at his school. He was a volunteer researcher for Transparency International Turkey. He was an editorial assistant in İletişim Publishing Company in Ankara. He did his previous internships at Istanbul Policy Center, Think Tanks and Civil Society Program of the Lauder Institute at University of Pennsylvania, TURKONFED. He is contributing to Turkey Recap newsletter. He is a member of Turkish Political Science Association. He is currently an intern at Istanbul Policy Center. His travels have taken him to France, and the United States.
Turkey (Ankara) – Berkehan Erkilic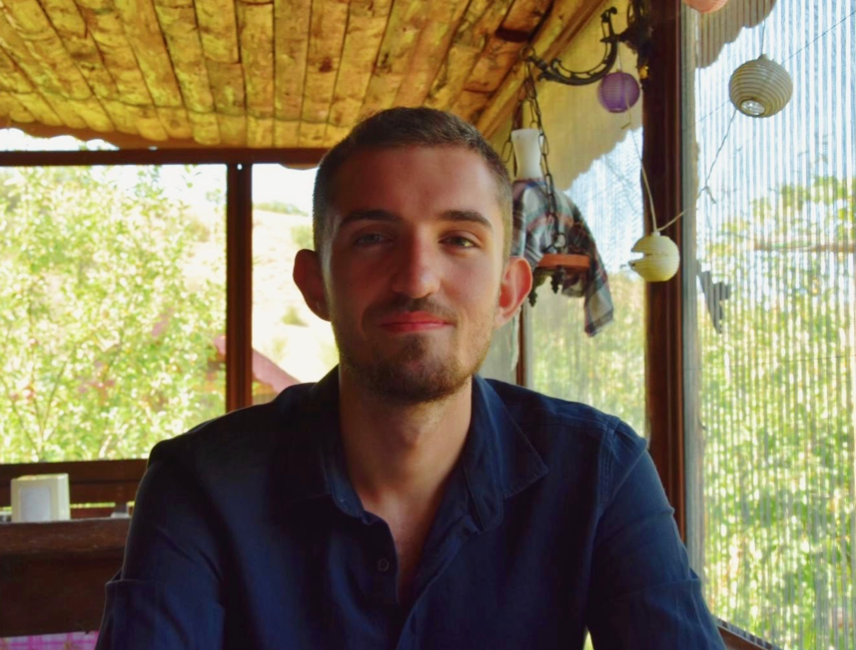 He is a 5th year medical student and a 2nd year healthcare management student who is actively involved in several NGOs for the past 5 years where he took parts as leading roles as well as volunteering. He has been conducting several projects and being in charge of positions locally, nationally, and mostly internationally. Furthermore, he is an experienced certified trainer with both being a Human Rights trainer and a Training of Trainers trainer, with a few hundred hours of mostly international training experience. He is also particularly interested in writing research papers as a junior researcher and is open for transdisciplinary collaborations.
He is a burning global health advocate, and he believes that evidence is the way out of social injustice that is leading to health inequity. His main interest is particularly on preventative medicine as public health policies and social change in various fields of clinical practice to promote health for everyone, everywhere. He speaks fluent English, French and Turkish, and is conversational in Portuguese, Swedish and Spanish.
Turkey (Istanbul) – Mehmet Baran Kılıç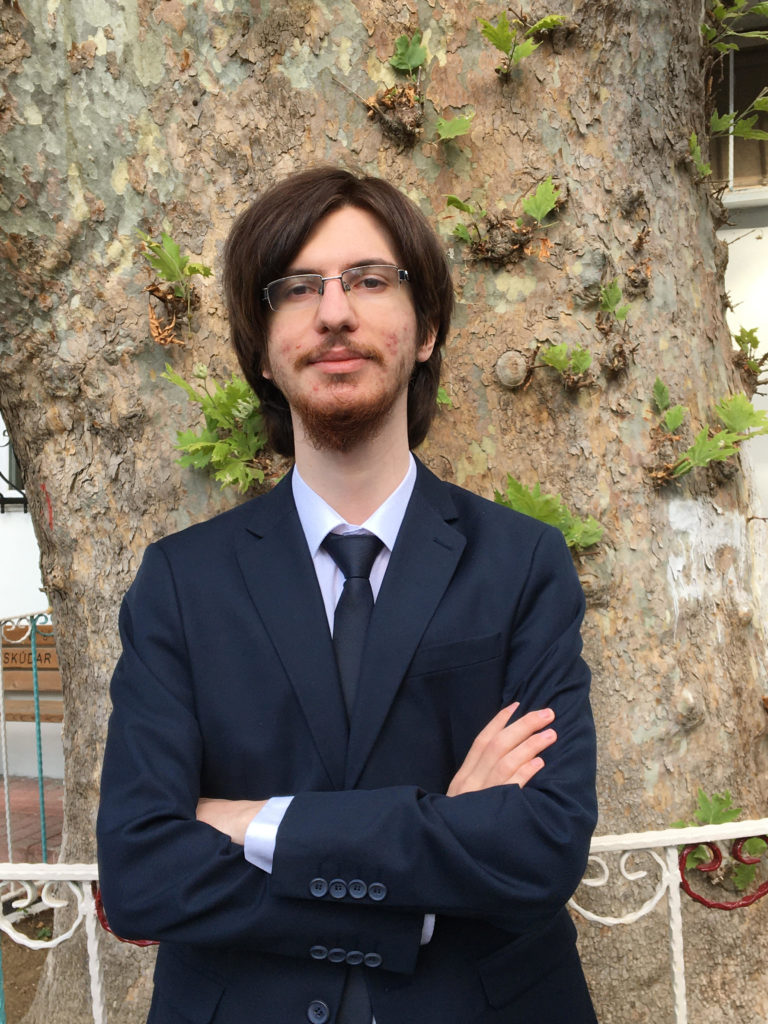 Baran is a senior sociology student at Boğaziçi University, Istanbul. Instead of sociology, he interests in political science and international relations. He takes as many courses as from this field as elective at the university and did internships at think tanks focus on this field. He wants to pursue master degree on political science and international relations in Europe.
Baran is currently co-president of Boğaziçi University Center for European Studies Student Forum. In this forum, he organizes local, national and international academic events in which academics, bureaucrats, ambassadors and journalists join and debates on Europe's agenda within forum members. The forum has a website and prepares seasonal journal where Baran writes articles. He also writes news and analyzes in EUROPolitika, a Turkish media platform focuses on Europe and European Union. In addition, Baran does internship at Teyit, a Turkish media platform and a fact-checking organization.
Beside these works, Baran is active in different volunteer foundations especially on education. He is also national chess arbiter in Turkish Chess Federation. He joined EST as an ambassador to make students voice heard internationally and learn about EU values, and promote Turkey in his own right. He aims to organize debates on Europe's current agenda and events. Moreover, he wants to contribute EST with his articles.
His main field of interests are democratization, democratic backsliding, elections, nationalism, EU's foreign policy and EU-Turkey relations. Beside Turkish and English, he speaks German and French in intermediate level.
France (Paris) – Délia Manso de Zuniga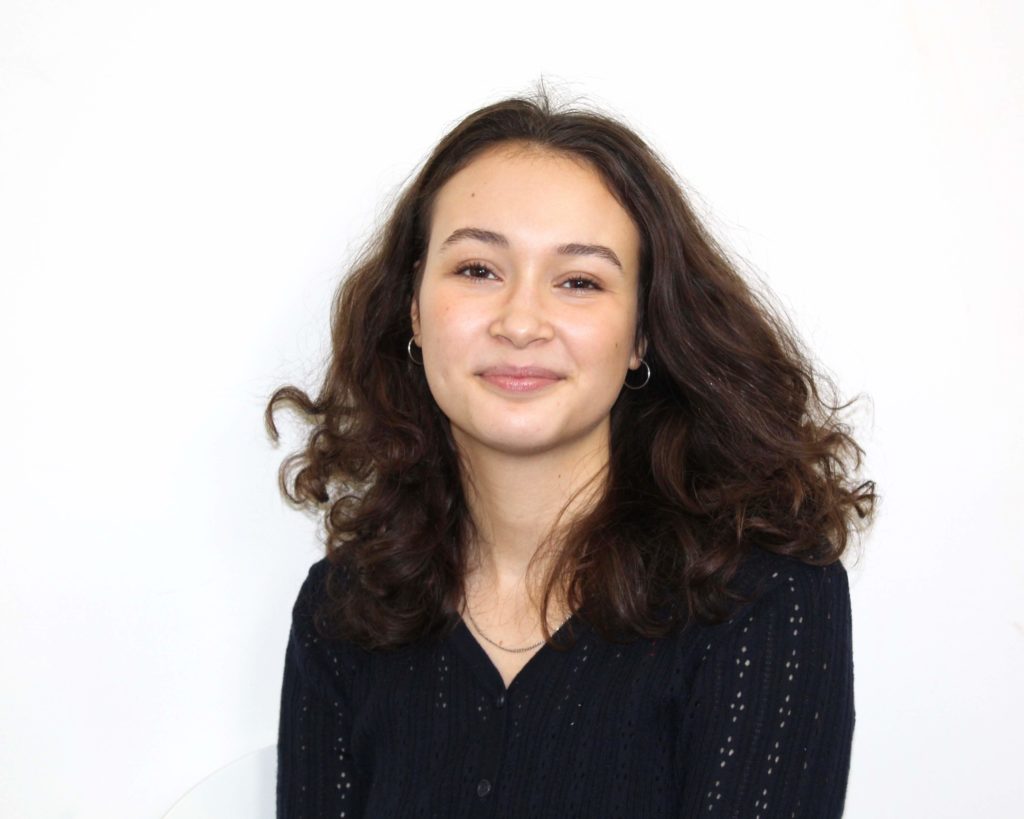 Délia is currently pursuing a Bachelor degree in International Development Economics at Université Paris IX-Dauphine (France). She studied at University College of London, where she was able to expand her interest in public policy and was able to partake to green initiatives in coordination with her local council. She also speaks 4 languages.
Delia sees the Ambassador role as an opportunity to connect youth to European institutions through seminars and interactive events. The core values of the EST resonate with her: peer-learning, transparency and the exchange of information in order to promote European policy making to younger populations. As an ambassador to France, she aims to contribute to the development of European networks and collaborative schemes between youth and institutions.
United Kingdom (London) – Diane Dupré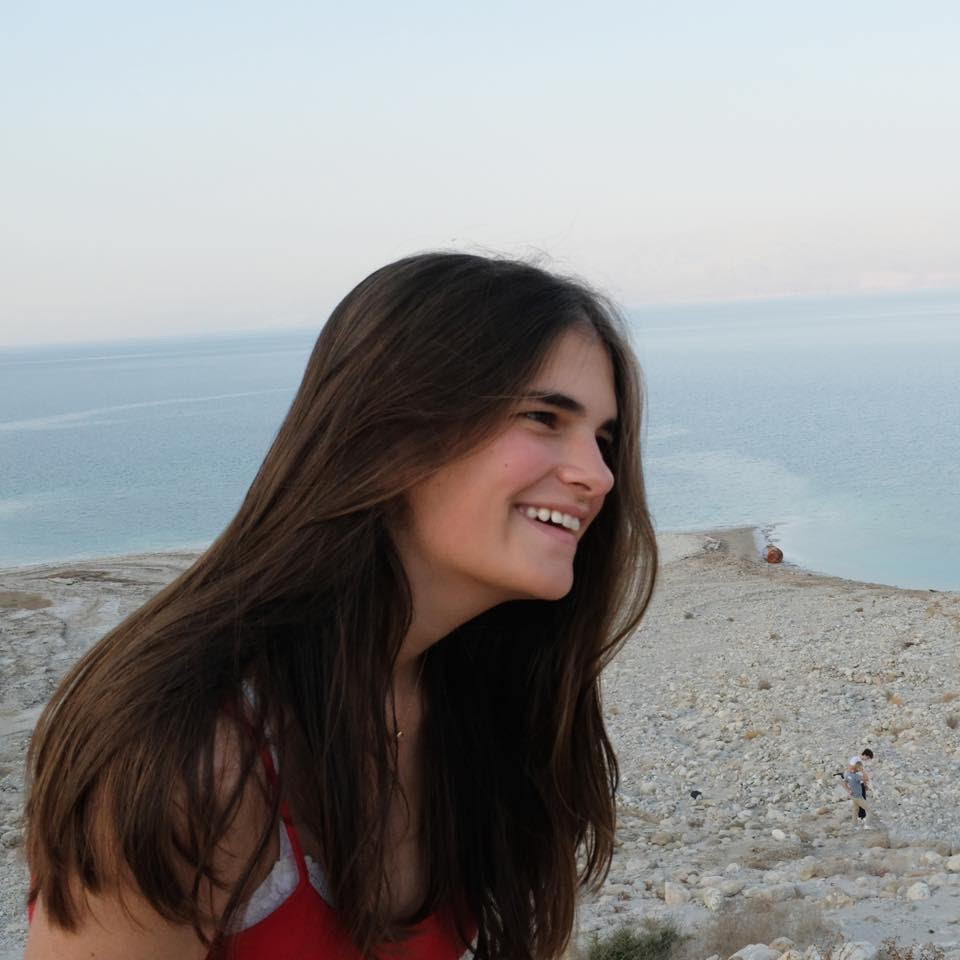 Diane is a twenty-year-old Francobelgian student currently in the final year of her undergraduate legal studies at the London School of Economics. At the end of her Bachelor's degree, she plans to pursue a Master's degree in European law, and then specialising in technology law with a view of working in the European data protection field.
By growing up in Brussels, having a father who works at the Commission's external action service and attending an international school, Diane was brought up in an environment which cultivated both European and international identities. This has stimulated her interest in Public International and EU Law, where she has come to appreciate that the EU can be the leader of change both on the continent and on the global stage, where European policies often permeate into global politics. Diane believes that the EU must use this influence positively, to lead in a way that promotes forward-thinking change in the social, political, economic and environmental sectors.
As EST ambassador for the UK, Diane hopes to engage both British and European students who are still greatly affected by EU policy-making despite their geographical distance. She wishes to dispel the impression that EU politics are out of reach for our generation, and encourage debate about what the future of our Union should be.
United Kingdom (London) – Niamh Axe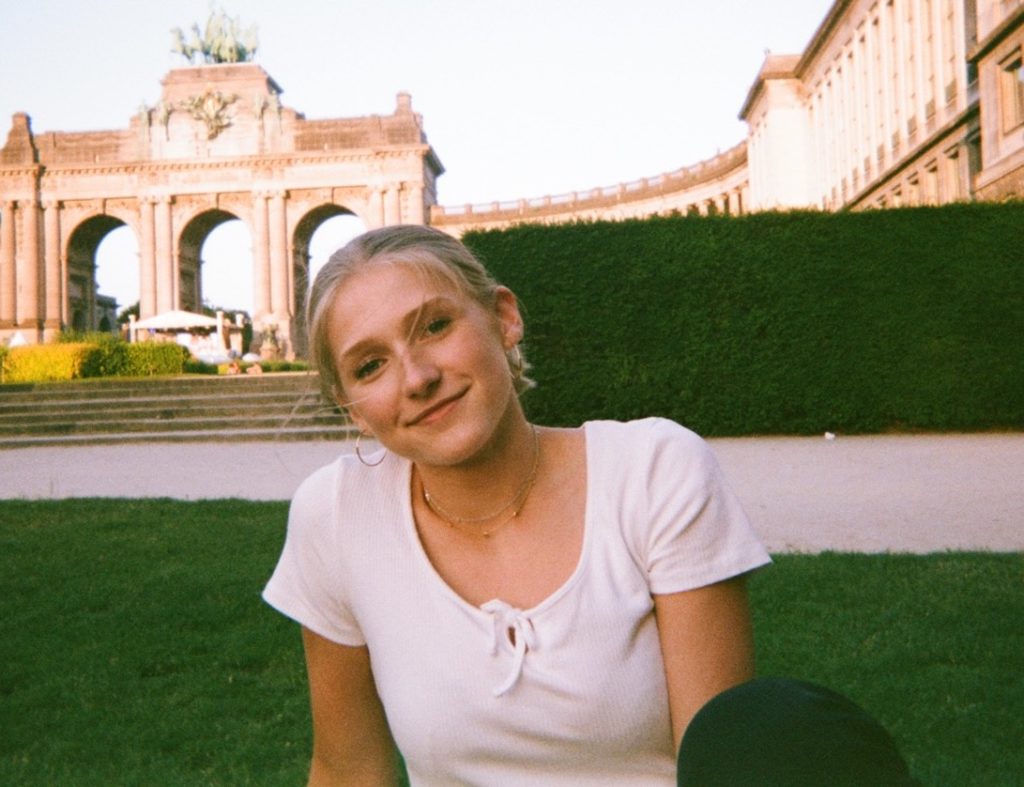 Niamh is a 20 year old student completing her third and final year of a Bachelor's degree in Politics and International Relations at University College London. Upon graduating, she plans on pursuing a master's degree and specialising in international and European politics.
Originally Irish and British, Niamh has grown up in South Africa, Russia, Germany, Belgium and the UK, leading her to meet people from diverse backgrounds and become fascinated with international affairs. At UCL, Niamh is an active member of the Political Science Department, where she has previously mentored first year students, been an elected representative for her programme, and worked as a research assistant at UCL's Public Policy Institute. Through her academic and professional experiences, she has developed various research interests, including feminism, identity politics, European politics and EU foreign policy.
As an EST Ambassador to the UK (London), Niamh's vision is to engage a new generation of youth in European affairs, something she believes is as important as ever given the legacy of the Brexit referendum. Her goal is to connect British young people with Europeans living in the UK to foster debates about European politics and policy-making.
Spain (Madrid) – Ángela Cano Lloret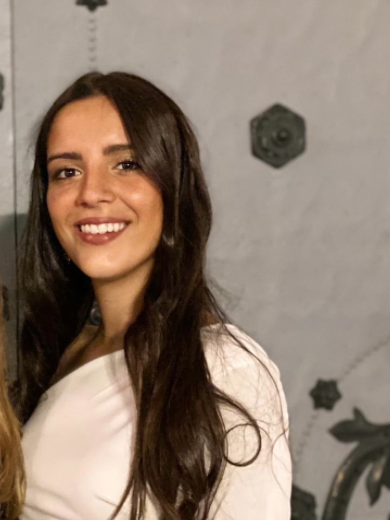 Ángela Cano Lloret is currently in 4th year of International Relations and Business Administration at IE University (Madrid). She speaks Spanish, Valenciano, English, German and French. Various public political discussions have already counted with her presence such as the European Youth Parliament Debates.
She is passionate about International Affairs and Public Policies, and wants to conduct her professional path towards an EU Organization, Political Analysis or Diplomatic Relations. Today her main interests are Human rights, Security and Defense and Peace Missions.
Becoming an EST Ambassador is an exciting opportunity which she is looking forward to. This is mainly because it will serve as a way to discover this exciting professional path, and deciding whether these are the areas where she wants to work in the future. At the same time, it is an excellent opportunity to get today's youth engaged in important European Union matters, which affect all of us, shaping our future. Sharing opinions with different vibrant students who share interests and ideas is the perfect way to continue developing and growing as a future professional and active citizen.
Spain (Madrid) – Horacio Victor Cabrera Djilianov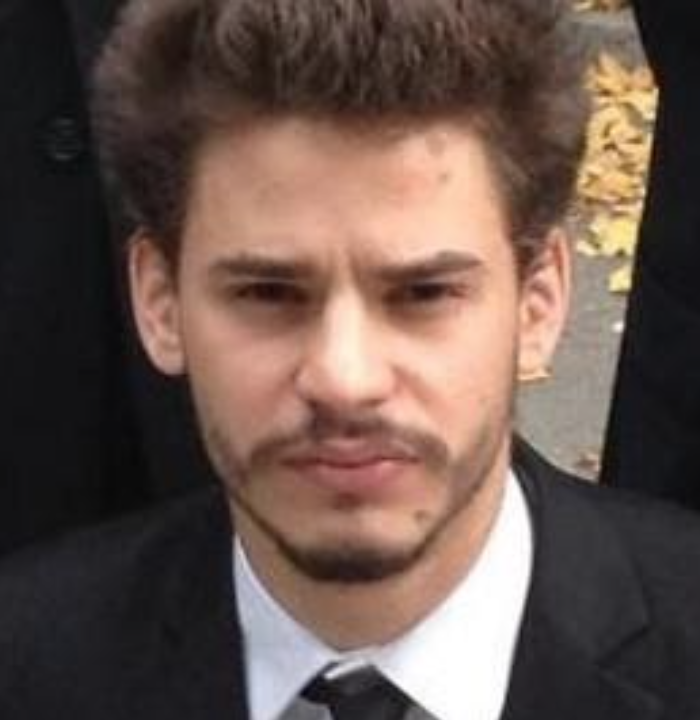 Hello! My name is Horacio Victor Cabrera Djilianov, I am a graduate in Modern Languages and their Literatures, with a master's degree in International Affairs: economics, politics and law. I speak Spanish, Bulgarian and English and I can defend myself in Russian.
Although I have professional experience, I want to focus my career on International Affairs, I have taken courses in International Affairs (Georgetown University) and European Politics (Spanish Diplomatic School) in order to complete my profile in the best possible way. My main interests within International Affairs are geopolitical analysis, human rights, immigration, defence, cyberterrorism.
The opportunity offered by EST to develop my path in the world of International Affairs seems the perfect place where I can contribute my grain of sand to the international community. It is necessary to involve the whole population, especially the young population with less attachment to these issues, in all the current political issues both at national and international level, I think it is a goal that can contribute to improve the future of all.
United States (Rhode Island) – Victoria Bergström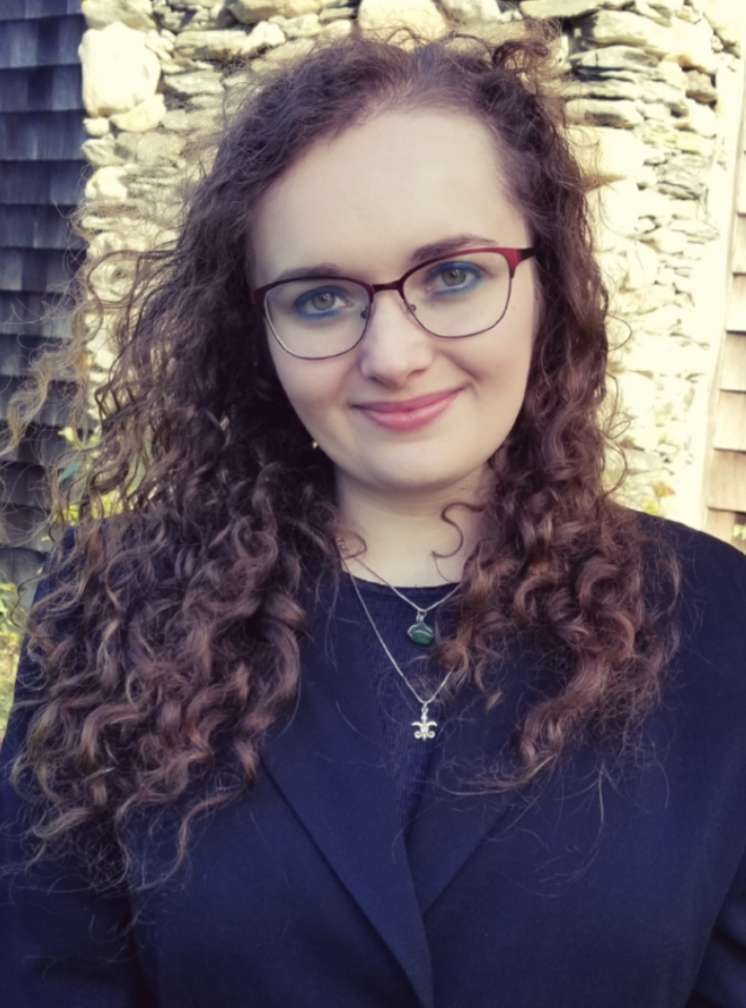 Victoria Bergström is an MA candidate in Global Education at Providence College in Rhode Island, USA. She is the first and currently the only EST Ambassador to the USA. Recently, she graduated with a MA in International Relations, with a specification in Geopolitics and Connectivity, from the University of Groningen in the Netherlands.
Due to her international background, she has been interested in geopolitics and globalization from a young age. Hence, her studies combine interests in EU-Sámi relations, geopolitics, areas such as the Arctic and the Sahel, education, and post-colonial societies.
In the Netherlands, she gained experience as a research assistant and a graduate researcher working on various projects from local parties to the effects of colonialism in the Arctic, Dutch Caribbean, and the Sahel. These opportunities led to her focus on the geopolitics of security and defense, alongside her studies in global education.
Victoria enjoys freelance making maps and calls New Hampshire, USA, her home. She is currently a Research Intern at The Arctic Institute and a contributing writer for the Institute for a Greater Europe. Additionally, she is one of the podcast hosts for the second season of the EST podcast.
As an EST Ambassador to the USA (Rhode Island), she hopes to encourage trans-Atlantic relations and create new connections with enthusiastic students across North America who share a similar passion for the EU and democratic values.
United Kingdom (Southhampton) – Man Hoo So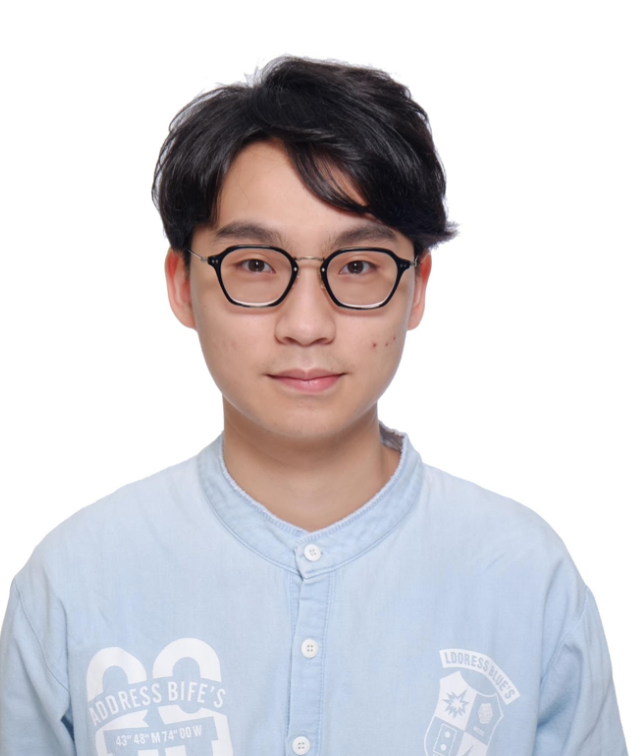 Man Hoo So is a final-year undergraduate student at the University of Southampton in the United Kingdom, studying politics and international relations. He is an international student with a wide cultural background who hails from Hong Kong.
Aside from his academic background, he has gained experience by interning at the HKGSI, a political economy think-tank, and at an investment-education organization focused on EU-based investment projects, both of which are situated in Hong Kong. As a result of his mentorship at these institutions, he has developed research interests in EU-Asian trade relations, economic diplomacy, and the political economy of financial regulations.
He has also participated in policy workshops hosted by youth think tanks in the EU and organized model parliamentary events in Hong Kong to promote social participation in politics. As an EST Ambassador to the UK, he is committed to bridging the gap between the EU's political and economic cooperation and the UK's youth.
United Kingdom (Colchester) – Sandra Čumić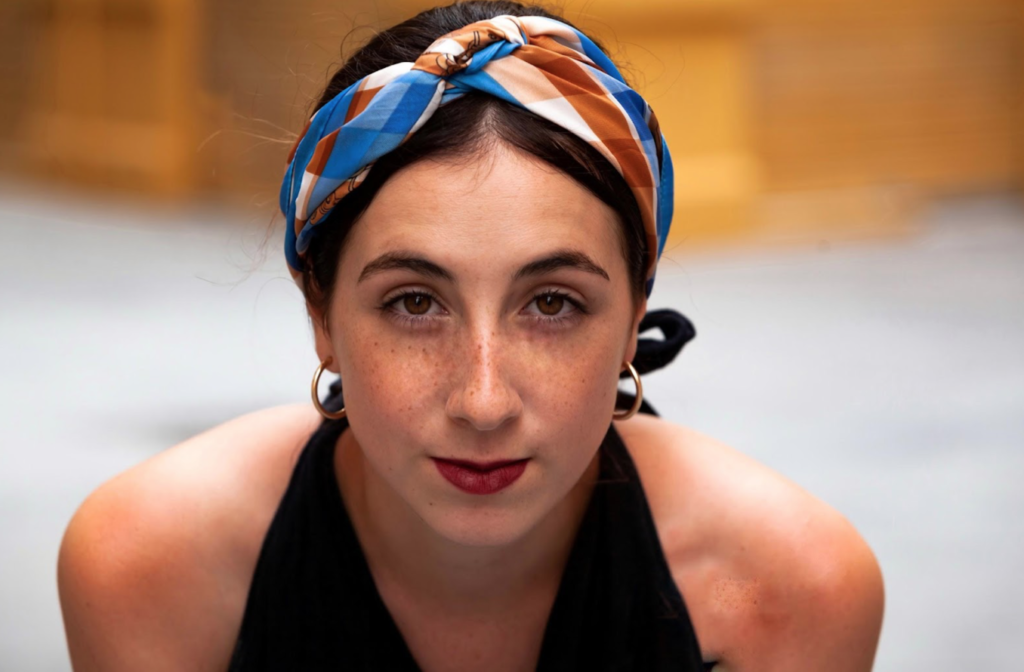 Sandra is a Czech student, currently a final year undergraduate student of International relations and languages at the University of Essex, in the United Kingdom.
She is passionate about International Relations, human rights, and EU affairs. Her carrier goal is to work as an international relations specialist in Political Violence and Terrorism, or in the department of International Labor Affairs, Forced Labor, and Human Trafficking.
She was a representative of her university's Government department and currently is participating in the Essex startup iTeams program where she is dealing with real-world problems. Moreover, in her free time, she is contributing to the university societies such as Model of United Nations and Essex European at the University of Essex.
She believes that raising awareness of students in the United Kingdom about youth participation and the policymaking process of the EU is very crucial, especially since Brexit happened. She aims to organize various events with professionals who are connected with the European Union to spread awareness among young students.
United Kingdom (Colchester) – Magdalena Bochnak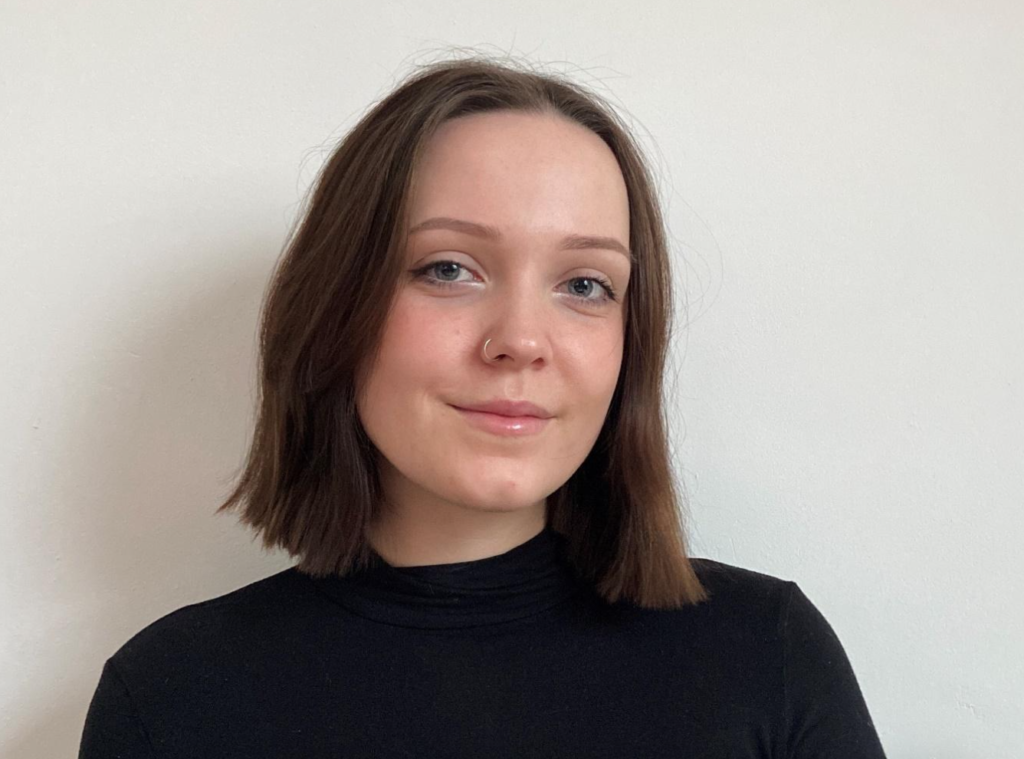 Magdalena is a Polish student, currently enrolled in the European Studies with Politics program at the University of Essex in Colchester, United Kingdom. She is now in her third year, which she is spending abroad in Belgium.
After doing an Erasmus+ exchange at one of Brussel's universities in the first semester, she now takes part in an internship at Open Dialogue Foundation. There she has the opportunity to work on human rights issues as well as the current problems with the rule of law in her home country.
Her academic interests revolve around the European Union institutions and policymaking processes within them. Apart from the academics, she volunteers in her free time, both in person at Essex and online when abroad. As a language buddy at the SPEAK social organization, Magda helps people become more confident in speaking Polish and English by leading thematic classes.
She believes in spreading awareness for the European youth about the importance of their participation in the life of the European Union and on the benefits for them of being active in the EU's policy-making processes.
Sri Lanka (Negombo) – Sandamali K. Jayakody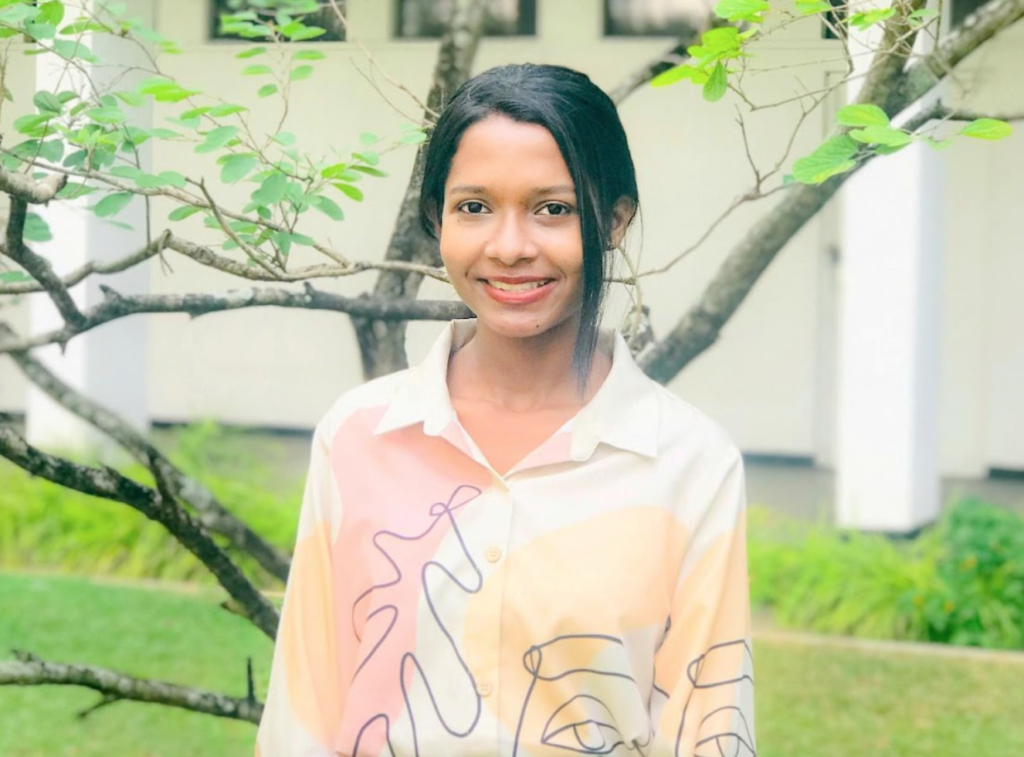 Sandamali K. Jayakody graduated with a BA (Hons) degree in International Relations from the University of Colombo, Sri Lanka in 2021. Currently, she is working as an Assistant Lecturer at the Department of International Relations, Faculty of Arts, University of Colombo, Sri Lanka.
She has completed an Internship at the Ministry of Foreign Affairs, Sri Lanka. Apart from that, she has worked as a coordinator to the channel head of MTV, Sri Lanka. She is a passionate volunteer at the LEO Club of UOC Alumni, and the Founder of the 'TAS Talks'.
Sandamali's main topics of interest are Environmental Governance, Human Security, European Studies, Soft power, and China. For her, as an Ambassador to Sri Lanka (Negombo), the EST is a great opportunity to get together and exchange ideas with different nationals within the European context and beyond. She intends to influence and encourage undergraduates in Sri Lanka to gain more knowledge on topics related to the European context and to expand their network.
Portugal (Guimarães) – Bruna Costa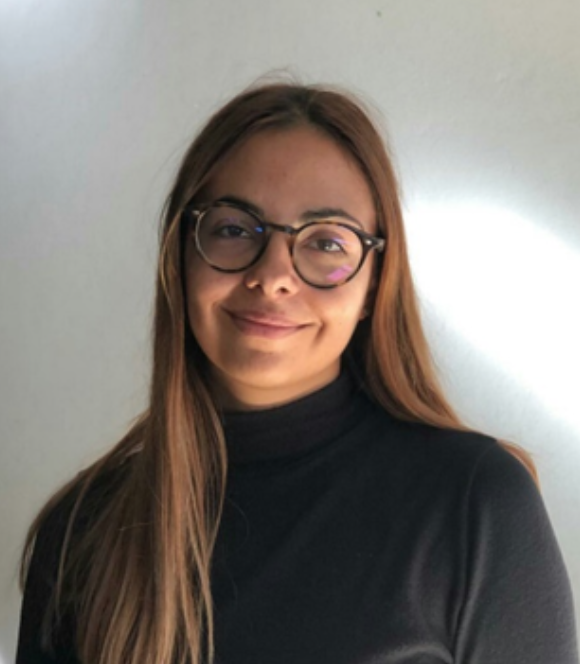 Bruna Costa is currently attending the Master's in International Relations from Universidade do Minho (Portugal). She has graduated with a bachelor's in International Relations from the same institution. In the last year of her bachelor's, she had a studies exchange, under the Erasmus+ Programme, at the University of Ljubljana, Slovenia.
Apart from her studies, Bruna engaged in some extracurricular activities, such as volunteering in the UEFA Nations League 2019 in Guimarães, being part of the TV Office team. She was also a curricular intern of EuroDefense Portugal, where she is currently a member of the youth association, more specifically of the redaction team.
She is passionate about EU affairs, Portuguese Foreign Policy, security and defense, and cultural diplomacy. She wants to conduct her professional path towards political analysis, research, and EU organization.Through EST experience, Bruna wants to expand her network and encourage students in Portugal to gain more knowledge about the European Union, and to be a more active part of decision-making processes.
Poland (Poznań) – Adrianna Lisek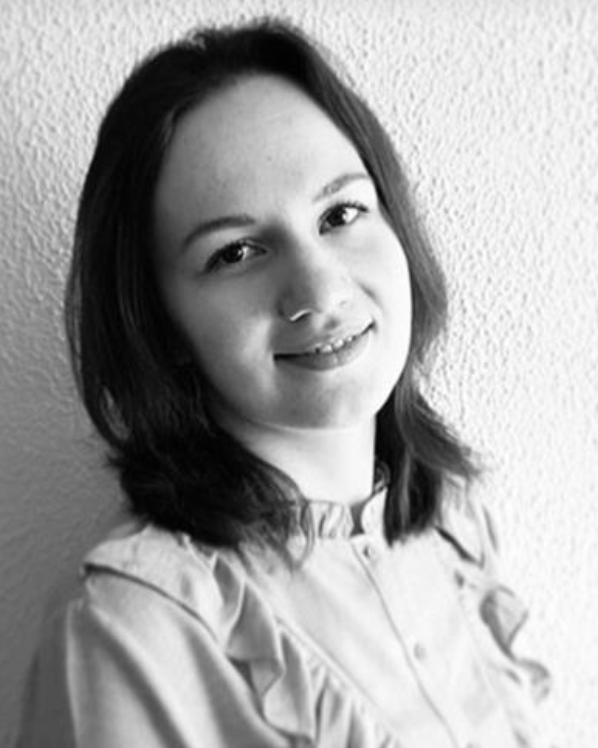 Adrianna is a 23-year-old student. She is currently studying her last year in European Law at Adam Mickiewicz University. She works in the position of Junior EU Funds Specialist where she gains experience in the field of EU grants. She speaks English and Spanish.
She is interested in European issues, which is undoubtedly evidenced by her chosen field of study. She is also involved in the activities of scientific circles at the University. For years she has been interested in European policy. Today her main field of interest is Cohesion policy.
Being EST Ambassador allows her to expand her knowledge and horizons and may contribute to her career development. It will be a great opportunity to discuss European projects.
Norway (Trondheim) – Marta Abelsen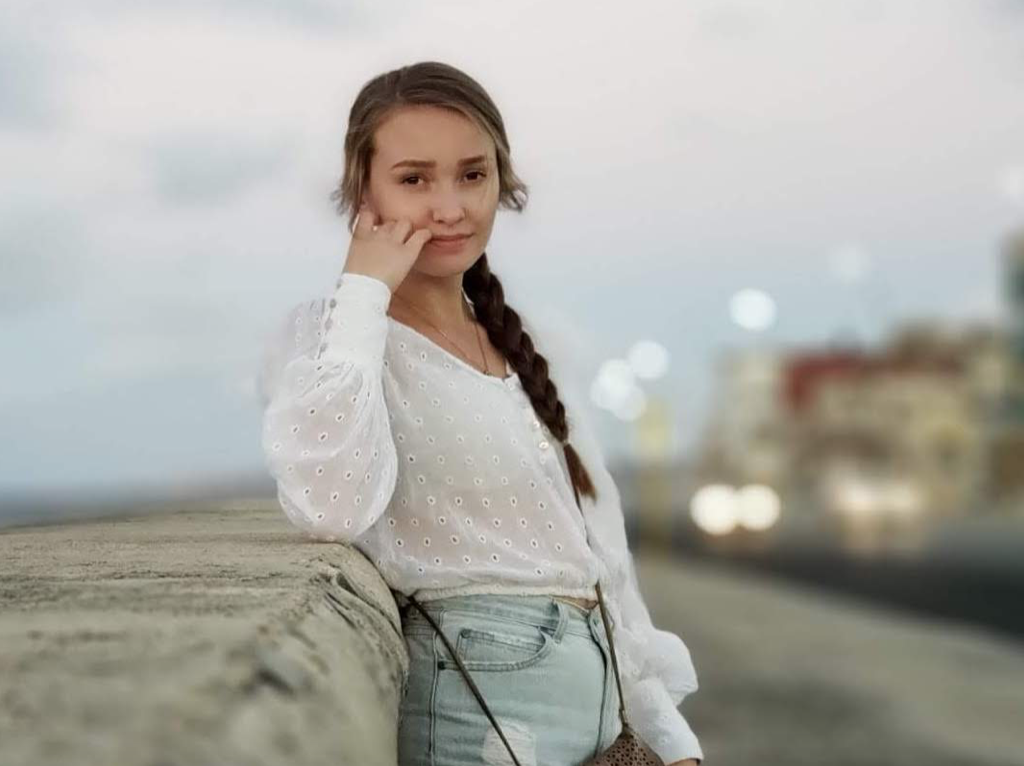 Marta Abelsen is currently an undergrad student of the European Studies and Political Science program at the Norwegian University of Science and Technology (NTNU) in Trondheim, Norway. She previously coursed subjects in History and Politics in her bachelor's degree at Universidad Carlos III in Madrid, Spain. She has always had a profound interest in society and (international) politics, and during her time in European Studies, she has become increasingly interested in European integration, EU policy, and the EU as a global actor.
Marta sees the European Student Think Tank as a great initiative to share and increase awareness of European policy and related subjects among the youth. As an Ambassador, she hopes to give insight to Norway which although is a non-EU country, is still closely related to the EU through agreements such as the EEA, and to contribute to discussions on European subjects in general. Furthermore, she is eager to learn more from the rest of the EST members and to build a network of young people across Europe and beyond.
Germany (Flensburg) – Paula Barredo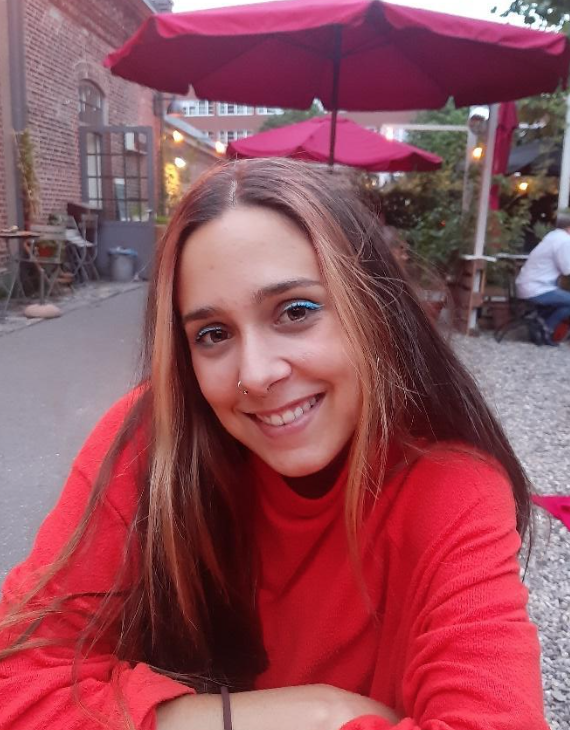 Paula Barredo is a current international student at Europa-Universität Flensburg, Germany. After graduating in Philosophy at Barcelona University, she decided to pursue a career in the International Relations field. Currently, she is enrolled in the third semester of her master's program in European Studies and she has been part of the General Students Committee (AStA) and the European Studies Student Council (Fachschaft).
Besides that, she has also carried out an internship at the Health Care Ethics Committee of Barcelona's Hospital Clínic joining several volunteers in promoting women's rights and children's inclusion.
Currently, she works as a press relations free-lancer at the British communications agency ThoughtSpark. There, she has learned what working in an international environment means and the value of teamwork.
In her personal life, Paula is a convinced feminist and a politics passionate. As the EST Ambassador for Flensburg, she expects to address gender and institutional problems in Europe while breaking the gap between the European youth and the EU.
Bulgaria (Pleven) – George Mathew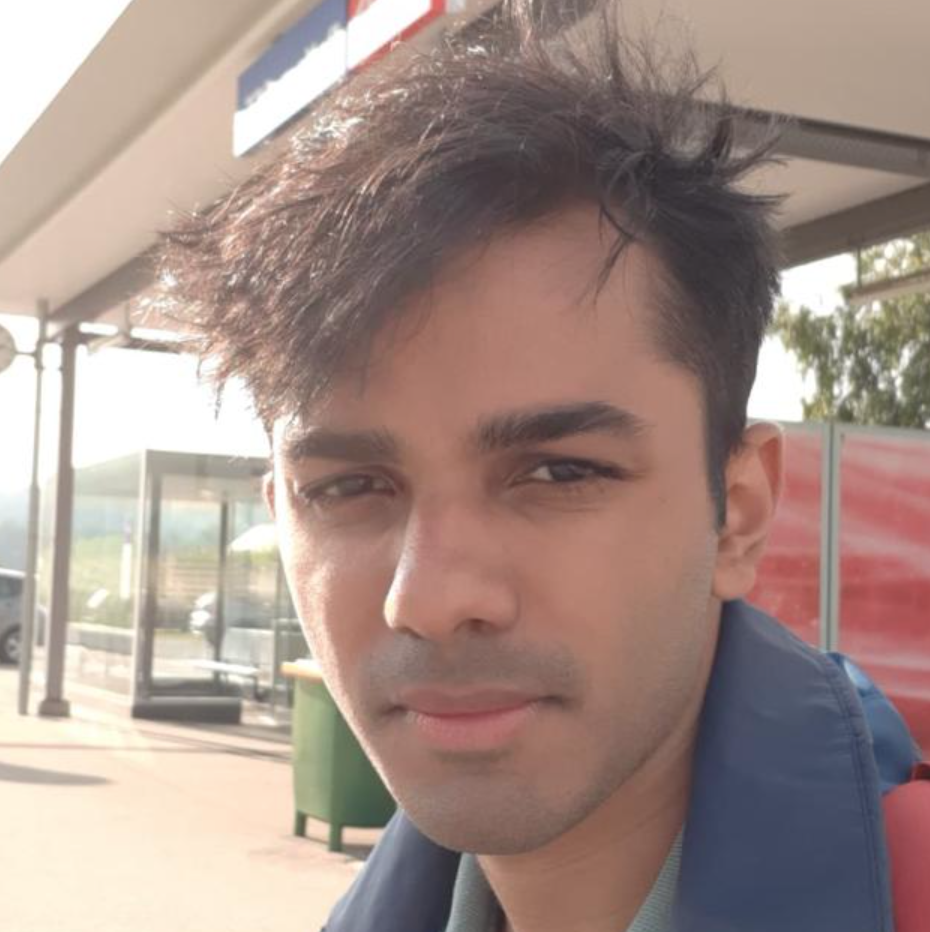 George Mathew is a medical student studying at the Medical University of Pleven, Bulgaria. He is from the state of Kerala in India although he is currently living in Pleven.
He is part of the Local Human Rights and Peace team of his university and is passionate about issues such as modern war crimes, the influence of corporations in governmental policymaking, climate change, and migration & refugee flows.
His hobbies include stamp collecting, singing, traveling, and writing. He has taken part in the AIDS Awareness Campaign organized by the Bulgarian Red Cross in his university. He has also taken part in an initiative to provide free blood pressure testing to the residents of the city of Tryon for World Heart Day, an event organized by the Society of Cardiologists in Bulgaria and the Association of Medical Students of Bulgaria.
George hopes to be an integral part of the EST team and help the younger generation be more aware of policies that pertain to them in the EU by exposing them to different problems, perspectives, and solutions. He is thrilled to be the ambassador for Bulgaria in the EST and is eager to start his journey, sharing ideas and listening to viewpoints from people from all walks of life.
Belgium (Brussels) – Maria Gonzalez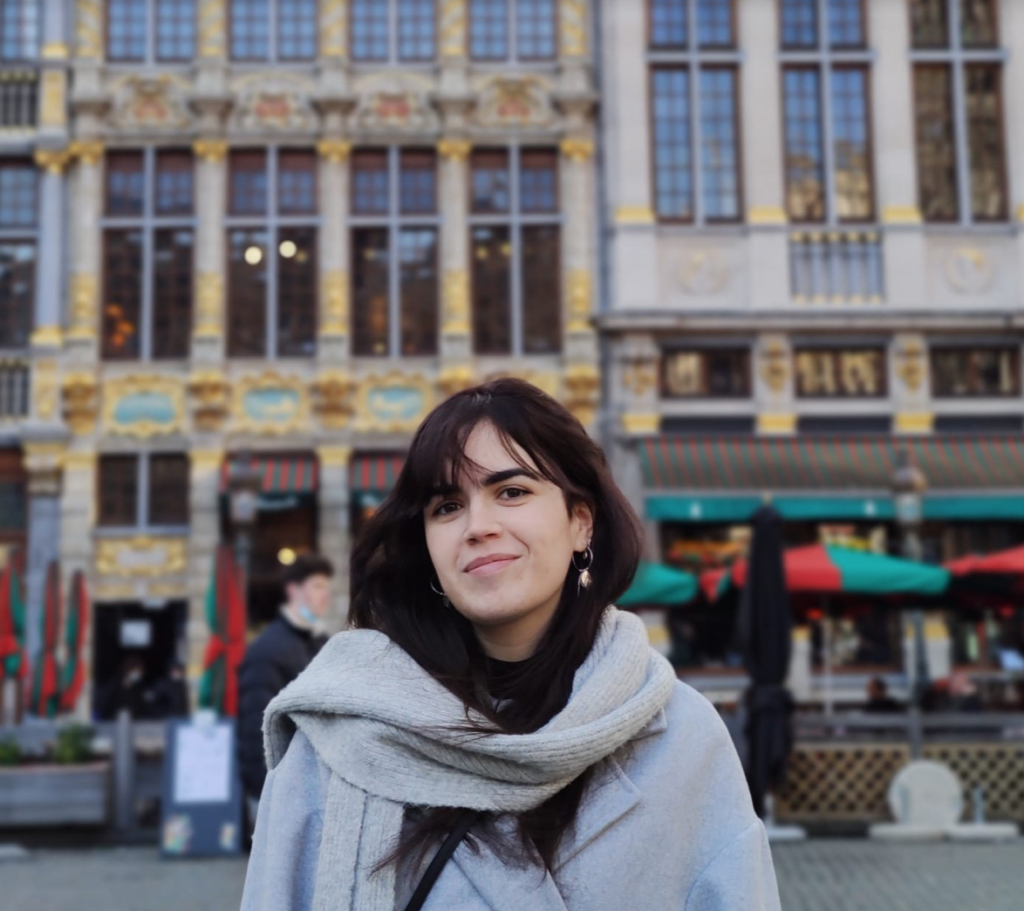 Last September, she moved to Brussels to start a Masters in Political Science and European Governance at VUB. Previously, she had just finished her dual Bachelor in International Studies and Business Administration in Madrid.
She is passionate about EU affairs, economic sustainability, European identification, and gender and minority issues. What is more, she is very comfortable in international environments, as can be seen from her prior foreign experiences. She has lived in Switzerland and Edinburgh, where she did her one-year Erasmus exchange.
At the moment, she is working on her Master's Thesis on European identification and far-right mainstreaming among university students in Spain.
"I am thrilled to be joining EST as an Ambassador to Belgium, as it is both a great opportunity to further involve university students in the day-to-day work of the European Union and a network point to meet new people sharing similar interests and values".
Armenia (Yerevan) – Albert Arsenyan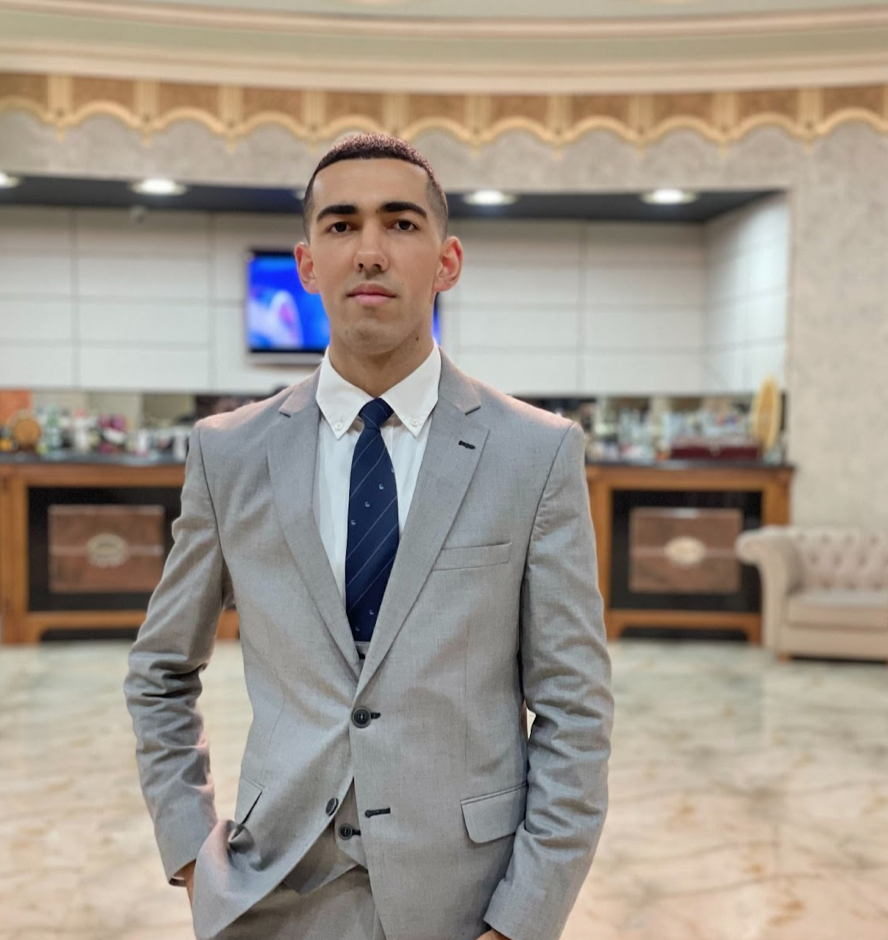 Albert is currently a second year undergraduate student of Political Science in Armenia and a member of his university's student council.
Apart from his studies, he is a co-chairman of an analytical center initiative, which aims to raise students' civic awareness engagement in their community. There, he and his partners are interested in observing Armenia's foreign policy.
Albert went to study for a year in a high school through the "FLEX" exchange program, where he had the chance to explore American society and culture, and to represent his country. During it he also participated in "Civic Education Workshop", which is a one-week program in Washington, D.C., providing an opportunity for students to gain a better understanding of some of the key concepts and values that are an integral part of U.S. society, including seminar discussions and meetings with senators and other authorities.
He is currently a student at the "School of Liberal Politics" in Yerevan. He has participated in many professional training courses, conferences, especially related to regional politics and the role of the media in politics. Albert is passionate about international relations, international law and conflict studies. He wants togive his contribution in international cooperation.
As an EST ambassador to Armenia, he has set a goal to encourage the youth to be an active part of the policy making process and to raise more awareness of EaP. He finds this platform a great opportunity to expand one's network, and eventually coming up with different ideas and perspectives that will help to create new changes.
Albania (Tirana) – Doriana Demerxhiu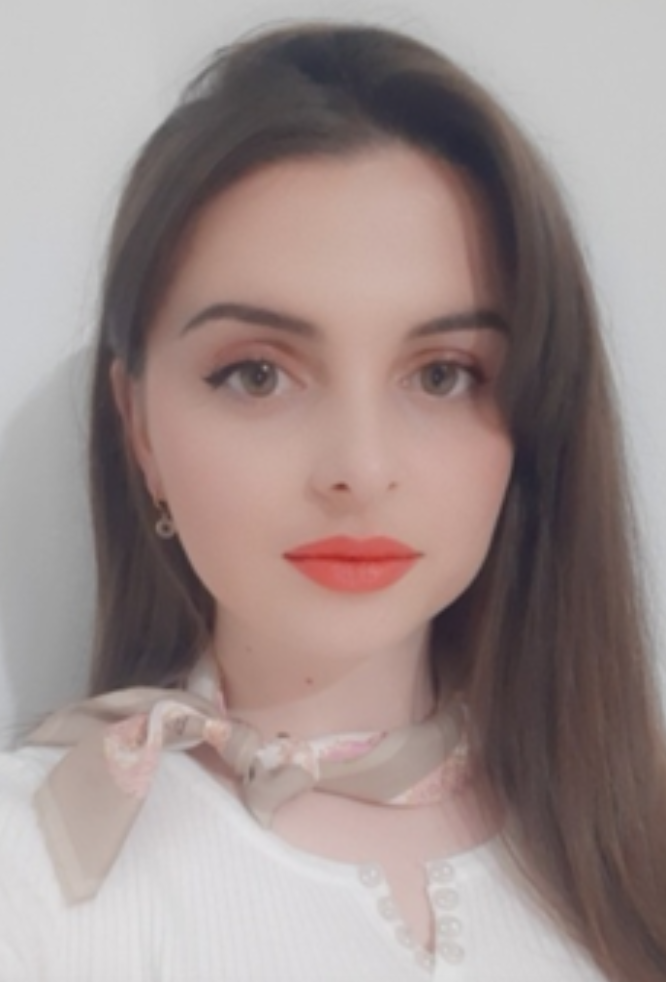 Doriana Demerxhiu graduated with a Master of Science in Finance and a Bachelor of Economics from the Faculty of Economics,
University of Tirana. Her fields of interest include financial & economic analysis, ecological economics, gender & labor. She is interested in diverse perspectives and the interaction of a multitude of factors influencing economic parameters. Regarding her passion for research works and outstanding academic results, she has been awarded a merit-based scholarship from Konrad Adenauer Organisation. She has been part of different youth organizations and participated in many projects related to her field of study and other disciplines.
Doriana has been part of a fellowship at the National Democratic Institute, working as an assistant at the research department of The Parliament of Albania. Also, from November 2020, she has been working as a senior editor at the e-learning platform "Exploring Economics".
As an EST ambassador to Albania, Doriana is happy to contribute to building and fostering a diverse learning and growing space for all of whom are interested. Moreover, she aims to raise awareness about youth participation and the policymaking process of the EU.
France (Menton) – Federica Ballardini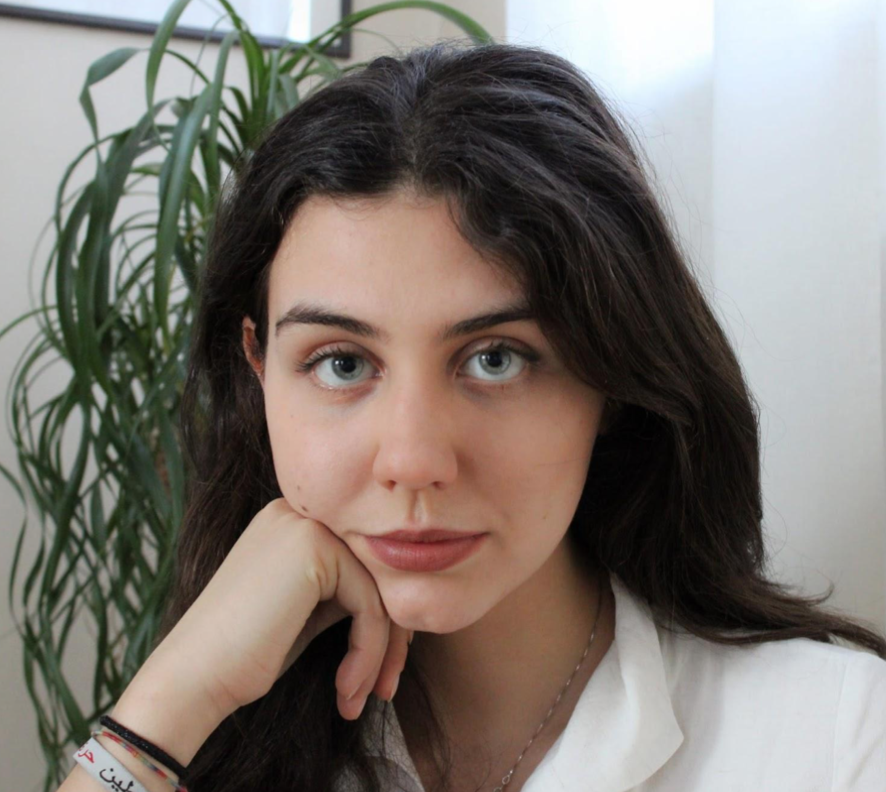 Federica is originally from Italy but lives in France where she studies Political Science with a regional specialisation on the MENA region at SciencesPo Paris. Passionate about refugee rights, she is involved in raising awareness and volunteering at the border between Italy and France.
She is joining ESThinkTank to meet other like minded young people to connect with, as well as to represent her student and local community on a European level and to find opportunities to research and write about topics of her interest, like climate policy, the energy transition, migration and youth empowerment.