The International Office of the European Student Think Tank is the body with representation from ambassadors in EU member states. The International Office oversees our team of Ambassadors. The EST Ambas­sad­ors are the link between the EST and the EU's mem­ber states and offi­cial can­did­ate mem­ber states. They rep­res­ent the EST, pro­mote and organ­ize events loc­ally, write blogs about their country and make sure our net­work is as big as pos­sible.
To contact our International Office, please send an email to: international.officer@esthinktank.com
Equal Opportunities:
The EST Board has an equal policy representation for Ambassadors, with 50% women and 50% men in our International Office. The EST Board of 2016 has committed to the progressive implementation of equality quotas in our organization beginning September 5th 2016, and committing to achieve a 50/50 representation by the first day of 2017.
---
International Officer – Paula Barredo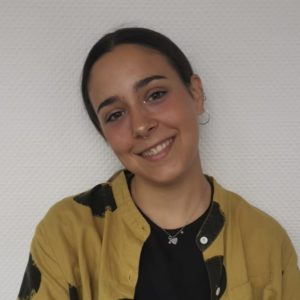 Paula is currently finishing her master's degree in European Studies at Europa-Universität Flensburg (Germany). She has previously studied Philosophy at Barcelona University and done several internships in the gender equality, bioethics and politics areas. After her time as a student representative at the EUF and Ambassador to Flensburg at the EST, she decided to continue her path in the young Think Tank as an International Officer. Thanks to her experience in the press-relations and communications fields she has been able to organize and participate in major events in and outside her university. An example of that is the planning of a fair for Europe's Day where she represented the EST and promoted youth participation in the EU decision-making processes. Besides that, she has also published an article in the European Policy Review magazine reflecting on the Enlargement Fatigue phenomenon in the Western Balkans enlargement process.
In her new term as an International Officer Paula aims to internationally expand the EST's name while contributing to the European political debate from the youth and for the youth.
Contact her via Linkedin.
International Officer – Alifia Afflatus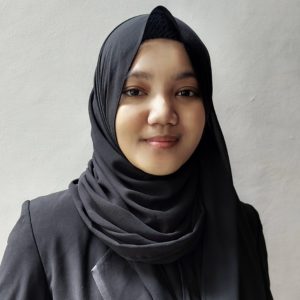 Alifia Afflatus is a bachelor degree candidate at Diponegoro University, Indonesia. Studying history and humanities, she pursues to become a researcher specializing in Abrahamic Studies, Southeast Asian studies, cultural approach for sustainable developments, and modern history. Over the past few years, Alifia has demonstrated her passion through publishing research papers, up to presenting in conferences related to the respective topics.
Within the international relation field, she is mainly interested in ASEAN interregional relations, Indo Pacific, transnational maritime and security affairs, and socio-cultural diplomacy. Other than developing research experiences, Alifia is passionate to enter the diplomacy world herself. She has been a delegate for ASEAN-Australia Youth Strategic Partnership Digital Dialogues 2021, Asian-African Youth Government Congress 2021, ASEAN Foundation Model ASEAN Meeting 2022, and other international forums. Beyond EST, she takes part in the Australia-Indonesia Youth Association National Team and Foreign Policy Talks.
As an international officer with an Asian background, Alifia aspires to increase EST's exposure in regions outside Europe, such as Southeast Asia. She believes that it can bridge youths from multicultural and multinational backgrounds to collaborate in articulating students voices, in responding to global affairs, advocating solutions, criticisms, and enhancing free speech.
Contact her via Linkedin
International Officer – Deborah Conserva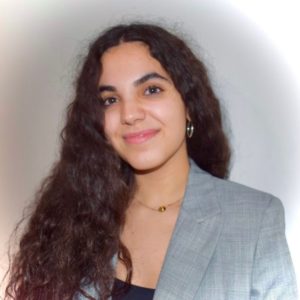 Originally from Italy, Deborah Conserva is a recent BA graduate in Political Science at the Free University of Brussels. She has a manifest interest in Political Economy, Security and Gender, as well as for Latin America. She believes in the added value of interculturality. It is for this reason that she left Italy in her 17 years to live with a Colombian family and attend a local school in Cúcuta, Colombia. This experience was formative to her in many ways and increased her desire to learn languages and embark in as many international experiences as possible. She is now fluent in Italian, English, French and Spanish, and she is currently learning Portuguese. Before joining EST in 2020 as an Ambassador to Brussels, she was an Ambassador for the ONE Campaign, where she substantially enhanced her background in development policies and gained experience in campaigning. This year, she decided to apply for the position of International Officer and dedicate to the incredible project of EST.
Deborah's vision for EST is to raise awareness on societal topics and equip youngsters with soft and hard skills. Deborah sees EST as a space of personal, social and academic development. According to her, the biggest asset of the organization is the connection of young people at the international level. Us, as young people, are at the core of our future and it is our duty to make our society most suitable to the needs of everyone.
Contact her via Linkedin.
International Officer – Ángela Cano Lloret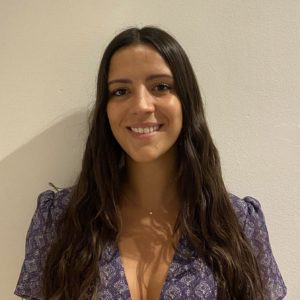 Ángela Cano Lloret is currently in 5th year of International Relations and Business Administration at IE University (Madrid). She speaks Spanish, Valenciano, English, German and French. Various public political discussions have already counted with her presence such as the European Youth Parliament Debates.
She is passionate about International Affairs and Public Policies, and wants to conduct her professional path towards an EU Organization, Political Analysis or Public Affairs. Today her main interests are Human rights, Security and Defense and Peace Missions.
Becoming an EST IO member is an exciting opportunity which she is looking forward to. This is mainly because it will serve as a way to discover this exciting professional path, and deciding whether these are the areas where she wants to work in the future. At the same time, it is an excellent opportunity to get today's youth engaged in important European Union matters, which affect all of us, shaping our future. Sharing opinions with different vibrant students who share interests and ideas is the perfect way to continue developing and growing as a future professional and active citizen.
---
Highlights from Our Ambassadors:
In 2016, Austrian Ambassador to the EST Johannes Tropper organized a delegation visit to the OPEC and the UN. The Dutch Ambassador to the EST Hester Mennes lead a policy working group on the European migrant crisis with the collaboration of Job Cohen, former mayor of Amsterdam, and Professor Hein de Haas, former co-director of Oxford's International Migration Institute. Irish Ambassador to the EST Jason Deegan, and President of the INGO Anti Corruption International, coordinated and invited the European Student Think Tank to Participate on Anti Corruption International's "Clean Vote" project founded in Oslo, Norway. The project campaigns for voting transparency and clean elections, through the monitoring of electoral corruption.
For any ques­tions or com­ments please send an email to international.officer@esthinktank.com.

What Becoming an Ambassador to the EST has meant:
"Being an EST Ambassador was a unique experience. It was a perfect chance to engage in an international discussion about the most vital issues in the current international affairs. Being heard and let others to be heard allows to shape the reality, which is one of the greatest values". – Kinga Jaromin – former Polish Ambassador to the EST
"The best part of being an Ambassador for the EST is knowing that you are always backed by a group of students that are as interested as you in making Europe a better place for everyone". – Daniel Rubio Sanchez – former Spanish Ambassador to the EST