The EST Working Group (WG) on Gender Equality aims at providing young professionals a platform to raise awareness by voicing their opinions and knowledge on the topic and importance of gender equality within Europe. Our WG also focuses on the involvement of topics relating but not limited to LGBTQ+, gender based violence and the importance of involving everyone in the gender equality discussion.
In accordance with a study conducted by International Women's Day, only one in ten people believe there are more advantages to being a woman: we must change these statistics, not allowing for any gender or sexual orientation to be perceived as more advantageous over the other. Gender equality is a topic that is based on inclusiveness rather than divisiveness, a movement that aims to result in more equity among our population.
By improving gender equality, there is a spill-over effect which stimulates the economy and results in an increase in life satisfaction rates. The EU scores 67.9 out of 100 possible points on the Gender Equality Index, signalling that there is still a long path that lies ahead in order to achieve gender equality. Between 2010-2020, the score has only grown by 4.1 points, and with an average bi-annual improvement of only one point, it would take more than 60 years for the EU to achieve gender equality. The working group therefore discusses and analyses different policies and time-critical topics on the imperative issue of gender equality.
TEAM MEMBERS
Claire Towlerton – Head of the Working Group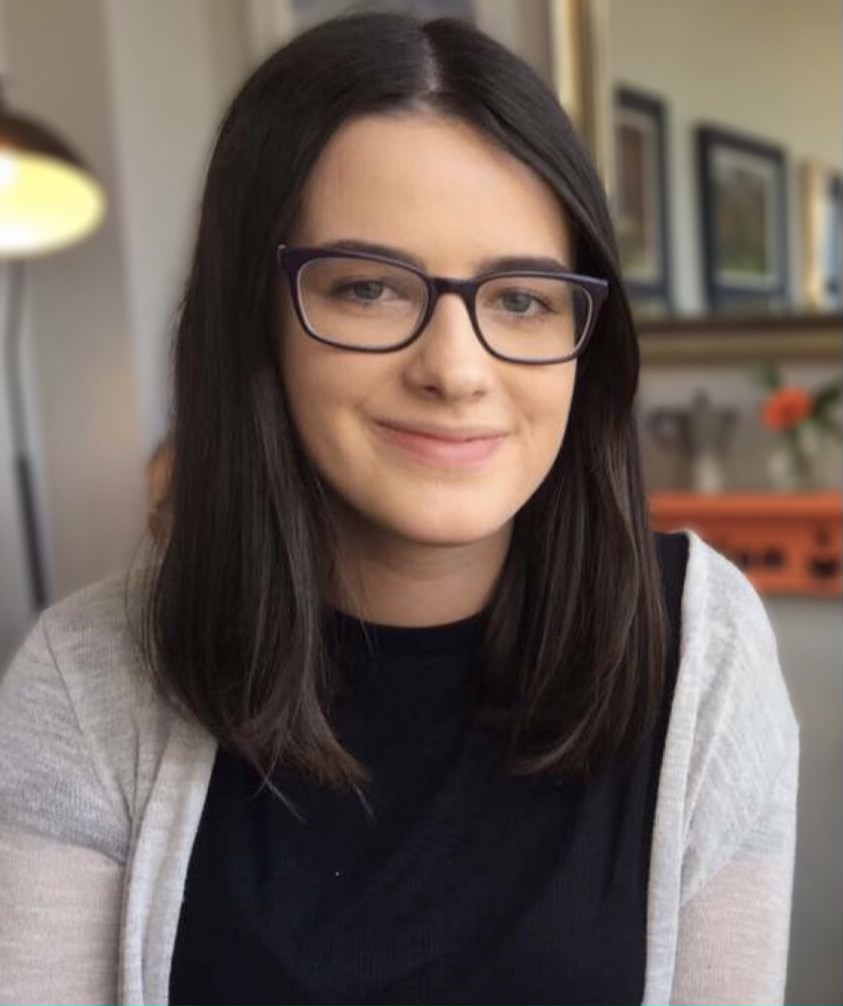 Claire Towlerton is the Head of the Working Group on Gender Equality. She is currently pursuing her MA in International Relations at the University of Leiden, specialising in the relationship between culture and politics. She holds a BA in History from the University of Cambridge. During her studies, she often chose to look at different topics from a gendered lens, which allowed her to gain both a historical and international perspective into gender inequality. She also developed her passion for gender equality through engaging in various human rights organisations, where she worked to raise awareness of global women's inequality issues. She looks forward to continuing this work through her involvement with EST.
 Contact her at: genderequality@esthinktank.com
Antonella Cariello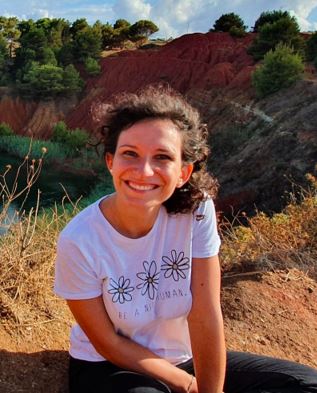 Antonella Cariello is a member of the Working Group on Gender Equality since 2019. She is currently Regional Program Officer for Europe, an NGO working to establish Empowerment Self-Defense as the key violence prevention strategy for women and vulnerable populations. She is working to adopt an intersectional lens and considering the specific challenges that LGBTIQ+ community have to face. This engagement is also present in her work at EST. In her research, she tries to prioritize those needs and problems that are often sided, because for her research is the place where no one can be left behind. Antonella is keen to look at all social, legal and cultural biases based on gender identity and sexual orientation that limits the access to rights and opportunities. Antonella holds a MA in International Cooperation and Protection of Human Rights with a study on the criminalization of homosexuality in Tunisia. She has previously worked as Research Assistant at Tampere Peace Research Institute (Finland). She has published a peer-review article on the EST European Policy Review Vol. 3 No.1.
Caitlin Masoliver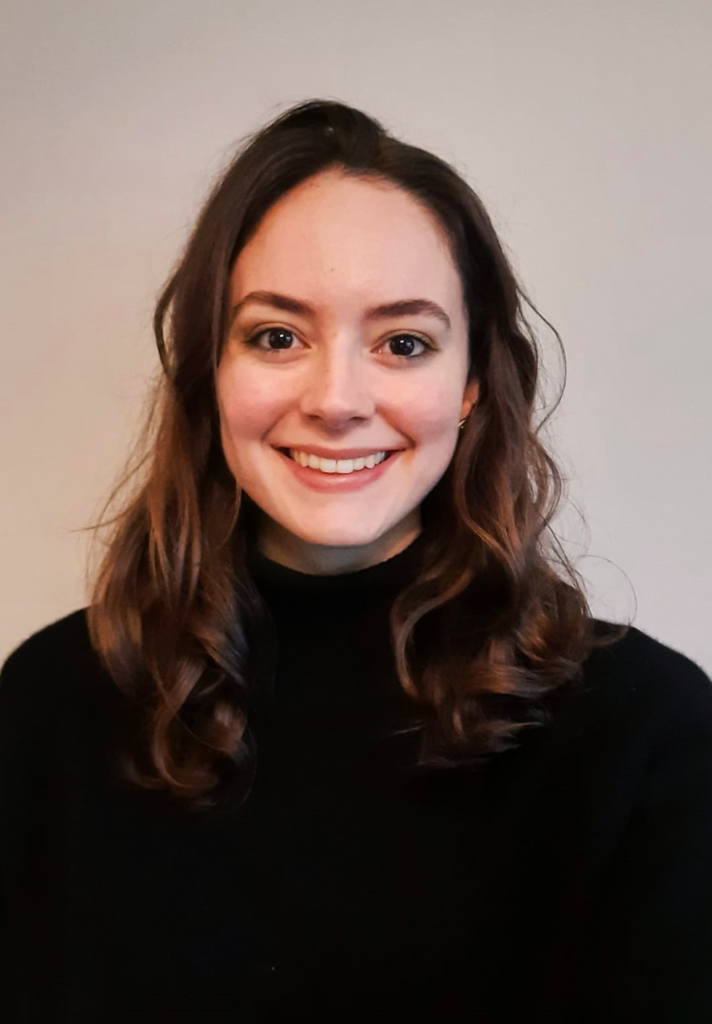 Caitlin Masoliver is currently working in the fields of peace and security as a project officer. She holds an MA in International Conflict Studies from King's College London, and previously graduated with a BA in International Relations from Maastricht University. While studying in Maastricht, her interests in politics and international relations led her to focus on international law and foreign policy. At King's College London, she discovered her passion for exploring the role of gender mainstreaming in law and policymaking, and how gender-sensitive frameworks can contribute to advancing gender equality. Caitlin has since adopted a gender lens in her past work, such as her master's thesis and time as a Research Intern, and looks forward to continuing doing so as a member of the EST Working Group on Gender Equality.
Princess Mukuka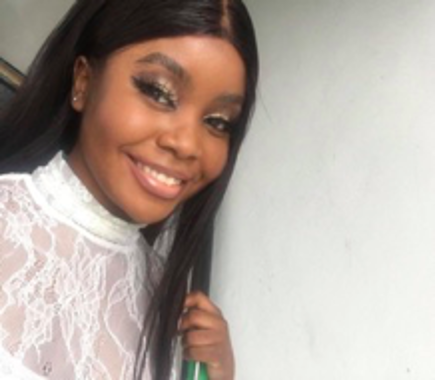 Princess Mukuka is a recent first-class law graduate from Anglia Ruskin University in the United Kingdom and is currently a legal intern. She acquired a diverse amount of work experience within different sectors such as the fundraising, business development, public and legal sectors. The immense amount of inequality faced by women in Southern Africa such as the high rate of domestic abuse first sparked her interest in the need to promote Gender Equality. During her undergraduate degree, she further researched on the international case of the Prosecutor v Thomas Lubanga, which dealt with child soldiering and the approach that the courts took regarding the crime of sexual violence towards women and girls in Congo DR; thus, achieving an upper first. She recently worked as a Black and Minority Ethnic Student Advocate intending to create awareness within the University about the effects of racial inequality while equally promoting diversity and inclusivity.
Princess will soon pursue an MSc in international development. She is currently investigating the role of social policy in promoting gender equality, including the opportunities that technology will bring for women in Europe.
Princess enjoys teaching, playing chess and cooking.
Nicola Crowe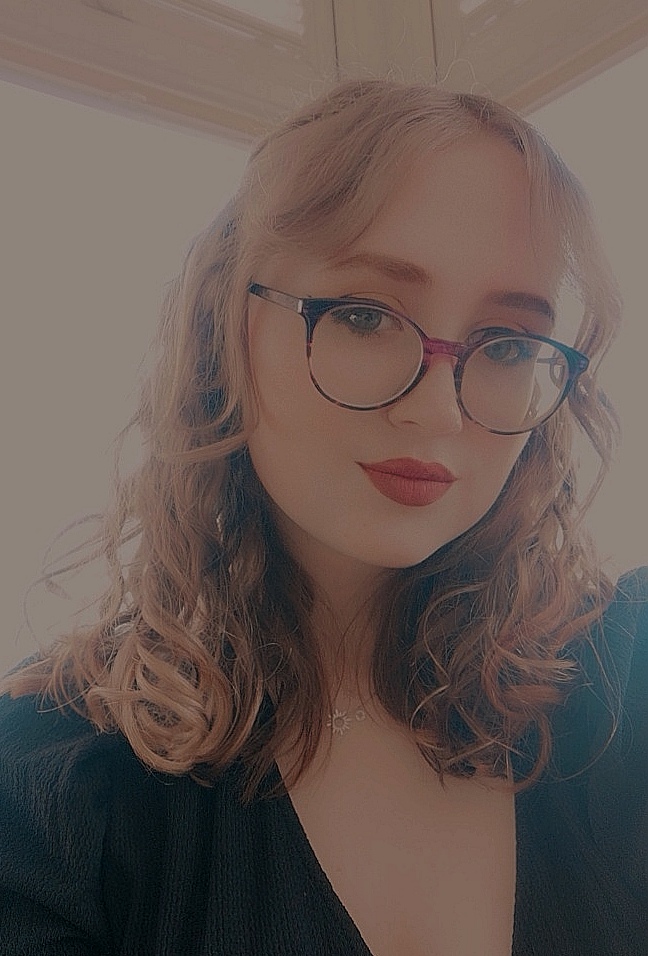 Nicola Crowe is currently in her final year pursuing a Bachelor's degree in Politics at the University of Edinburgh. Throughout her studies she has developed an interest in the varied social barriers related to identity, such as gender, sexuality, and race, especially in the ways that these intersect to create distinct marginalisations. With research spanning across Eurasia, Nicola aims to explore the ways in which state institutions and international organisations can influence societal norms and practices, as she believes an understanding of this to be key in achieving gender equality. Following the completion of her studies, she hopes to pursue a Master's degree and a research career in academia or NGOs.
Alongside her studies, Nicola works as a Copyeditor for Edinburgh's political journal, Leviathan, and as an Editor for the Student Think Tank for Europe-Asia Relations – where she has also had the opportunity to publish articles related to her academic interests. In her free time she enjoys crocheting, baking, and watching documentaries.
Siobhan Cuffe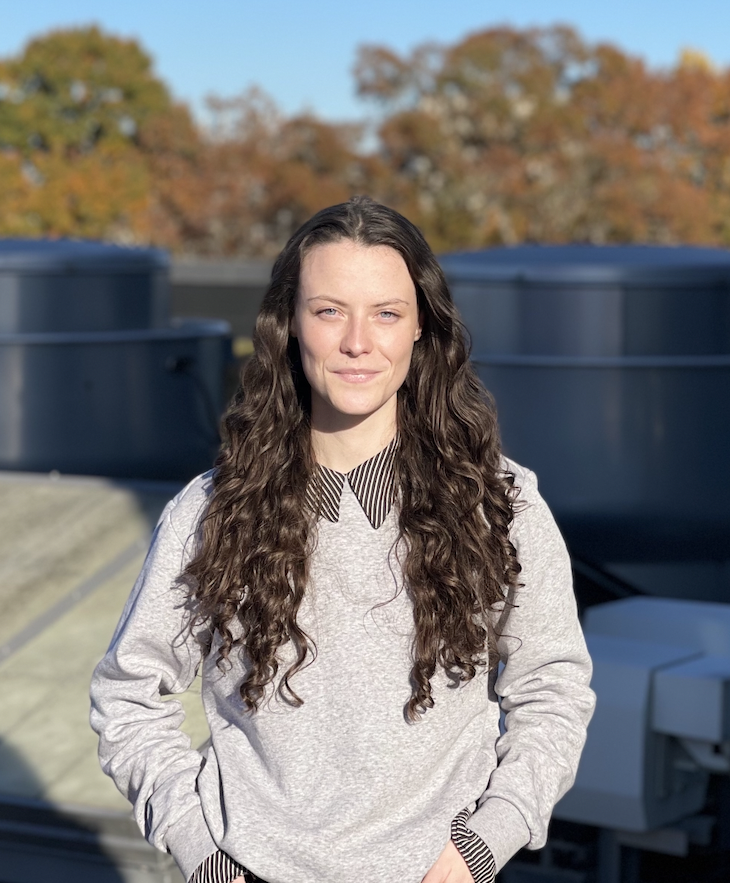 Siobhan Cuffe is currently pursuing her MA in E.U. Policy and Contemporary European Politics through a dual program at the University of North Carolina at Chapel Hill and Humboldt University in Berlin. She holds a BA in Political Science and a BA in Psychology from the University of North Carolina. While studying at UNC she trained and volunteered with an NGO working to support survivors of sexual assault and gender based violence. Working with survivors she developed an interest in developing policy which could prevent gender based violence and provide resources for survivors on a larger scale. She hopes her research will contribute to the development of trauma informed, intersectional policy at the E.U. level, particularly for women who face overlapping discrimination because of their race, religion or nationality.
Emilie Berger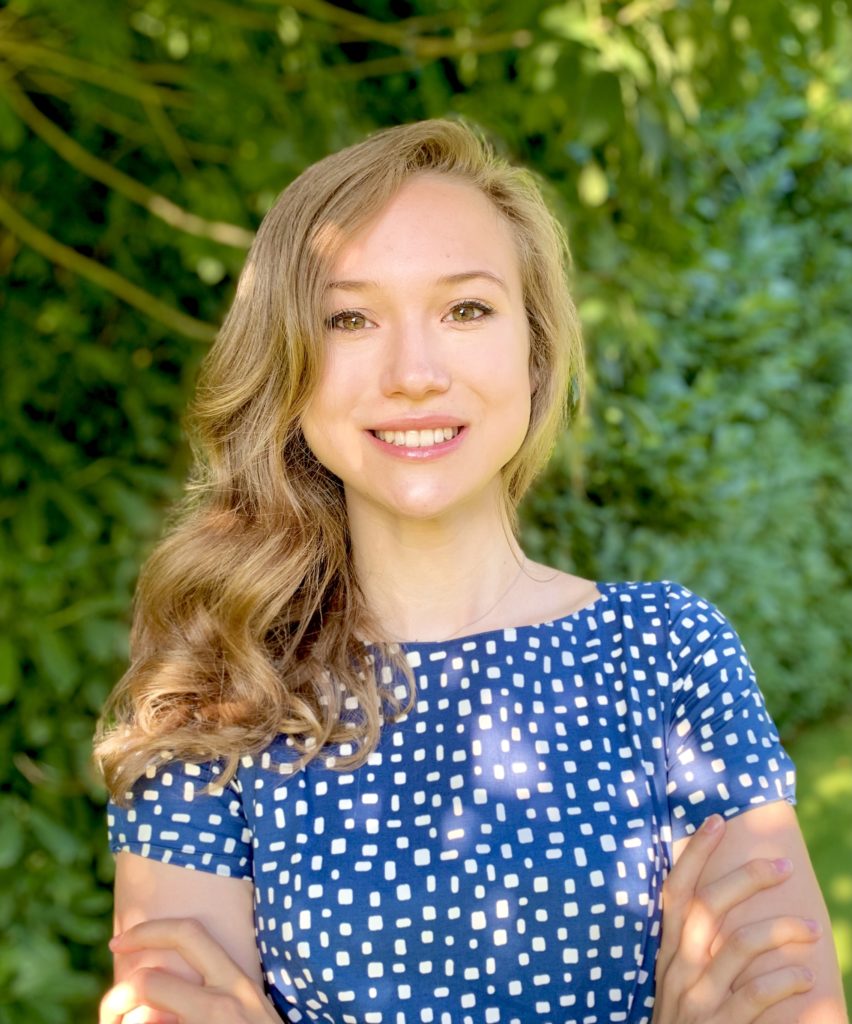 Emilie Berger is currently studying for a master's degree in International Economic Policy with a specialization in European studies at the Paris School of International Affairs (PSIA). Her studies have allowed her to pursue her special interest in the integration of the European Union and to comparatively study Gender Equality and other societal issues across different Western and Eastern European states. Emilie has gained valuable working experience as an intern at the International Association of Prosecutors, the United Nations Office at Vienna and, most recently, the Strategy Unit of the Austrian Federal Chancellery. Through an internship at a Viennese Caritas centre, she has also been able to work with refugee and migrant women and further her understanding of the discrimination experienced at the intersectionality of sexism, racism and socio-economic inequality. As part of the EST Working Group on Gender Equality, Emilie is eager to assess how EU policies can be a force of positive political, economic and social change across all EU member states and help create more egalitarian and sustainable societies. In her free time, Emilie loves running, traveling and playing the piano. She speaks German, English, French and Russian.
Beatriz Rótoli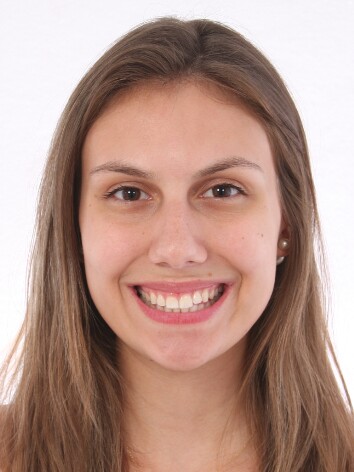 Beatriz Rótoli holds a MA in Human Rights and Multi-Level Governance from the University of Padova and has over 6 years of experience working in the field of youth and gender empowerment, human rights and sexual and reproductive rights.
Her involvement with youth-led organizations in Europe and Brazil has helped build her expertise in youth-friendly and rights-based approaches, as well as reinforced her knowledge on the promotion and protection of children's and women's rights in varied contexts, while exploring the concepts and root causes of violence against girls and women.
Currently, she is the Internal Communications Officer from the European Youth Network on Sexual and Reproductive Rights, advocating for a thematic which she is passioned about and that led her to write her master's thesis on the access to abortion for migrant women in Italy. As part of the EST´s Working Group on Gender Equality, she wants to continue giving voice to SRHR topics.