TEAM MEMBERS
Click on to access her LinkedIn profile.
Click on to contact her through e-mail.
Tabea Boeglin is the Head of the Working Group. She is currently pursuing her LL.M. in Globalisation and Law, specialising in Human Rights at Maastricht University in the Netherlands. In 2020, she graduated from IE University in Madrid, Spain, with a dual degree Bachelor in Laws and International Relations. During her summers, Tabea has taken on various internships where she translated her knowledge into actual work. She worked as a legal intern in Switzerland, where she worked and met with clients and drafted the necessary documents. In 2019, she worked as an intern for the Embassy of Spain in Bern, where she translated important documents as well as advised citizens on Spanish and Swiss law, and acted as a COP25 legal researcher for Legal Response International. Throughout her studies and internships, Tabea was able to discover where her true passions lie, which include human rights, development and working towards gender equality. She hopes to make a difference by conducting valuable research on how gender equality can be achieved and what it takes to overcome daily obstacles as well as eliminating them in the long run. Other interests include travelling and learning about different cultures, sports and reading.
Antonella Cariello is a member of the Working Group on Gender Equality since 2019. She is currently Regional Program Officer for Europe, an NGO working to establish Empowerment Self-Defense as the key violence prevention strategy for women and vulnerable populations. She is working to adopt an intersectional lens and considering the specific challenges that LGBTIQ+ community have to face. This engagement is also present in her work at EST. In her research, she tries to prioritize those needs and problems that are often sided, because for her research is the place where no one can be left behind. Antonella is keen to look at all social, legal and cultural biases based on gender identity and sexual orientation that limits the access to rights and opportunities. Antonella holds a MA in International Cooperation and Protection of Human Rights with a study on the criminalization of homosexuality in Tunisia. She has previously worked as Research Assistant at Tampere Peace Research Institute (Finland). She has published a peer-review article on the  EST European Policy Review Vol. 3 No.1."
Mehak Gauba is from Singapore with Indian origins. She is currently pursuing her Postgraduate Law Degree (GDL) from the University of Law in Bristol, UK. She graduated from IE University in Madrid, Spain, with a Dual Degree in the Bachelor of Business Administration and Law. During her undergraduate degree, she has had a variety of industry work placements with law firms, businesses, and NGOs as well. She has worked at law firms in Singapore, Spain, and India. She has also worked with the UN Women and the Humanitarian Organization of Migration Economics (HOME) in Singapore. Through her work experience at the UN Women and HOME, she furthered her knowledge on the ongoing issue of Gender Inequality in developed countries; how legislation is utilized to advocate for the protection of women and to create Gender-Neutral societies.
Mehak received a first for her LLB Thesis on the ICC´s ability to prosecute Gender-Based Crimes globally, through which she uncovered the Gender Inequality present in different societies and the prosecution of these crimes. As part of the EST´s Working Group on Gender Equality, she is keen to look into the Liberal Feminism theory and the Third World Feminism Theory too. In her free time, Mehak enjoys volunteering, yoga, dancing, and explores Europe's diverse cuisines.
Belal Aziz is Egyptian-Austrian and grew up between the Middle East and Europe. He is currently pursuing an MSc in Political Science with a specialization in Nationalism, Ethnic Conflict and Development at Leiden University in the Netherlands. Belal is interested in EU – Middle East policy and diplomacy as well as contemporary issues of economic development and gender inclusion.
For his BA Thesis, he conducted intersectional research on Islamic Feminism and its societal influence on inclusive mosque movements. Belal has previously served on the Sounding Board of Diversity & Inclusivity Policy at the Faculty of Humanities at Leiden University as well as an Ambassador for the Center for Arab-West Understanding in Cairo, Egypt. His background in NGO's includes working as a voluntary translator/interpreter at the Diakonie Refugee Service and participating in a Human Rights and Youth Traineeship at Amnesty International in Vienna, Austria.
Caitlin Masoliver is currently working in the international NGO sector as a project management assistant. She holds an MA in International Conflict Studies from King's College London, and previously graduated with a BA in International Relations from Maastricht University. While studying in Maastricht, her interests in politics and international relations led her to focus on international law and foreign policy. At King's College London, reading Feminist Theory, she discovered her passion for exploring the role of gender mainstreaming in law and policymaking, and how gender-sensitive frameworks can contribute to advancing gender equality. Caitlin has since adopted a gender lens in her past work, such as her master's thesis and time as a Research Intern, and looks forward to continuing doing so as a member of the EST Working Group on Gender Equality.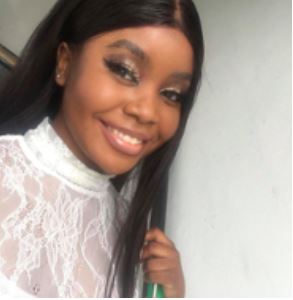 Princess Temwa Mukuka
Princess Mukuka is a 3rd year International Student currently studying LLB Law at Anglia Ruskin University in the United Kingdom. She has always wanted to focus on issues dealing with social policy, human rights and humanitarianism due to her passion for equality and world change. The immense amount of inequality faced by women in Southern Africa such as the high rate of domestic abuse first sparked her interest in the need to promote Gender Equality. She is currently working as a Black and Minority Ethnic Student Advocate intending to create awareness within the University about the effects of racial inequality while equally promoting diversity and inclusivity. Princess wants to pursue an LLM in International Human Rights Law and to take every opportunity she has to actively contribute to the issues surrounding Gender Equality within Europe. During her free time she enjoys teaching and playing chess, she also enjoys volunteering at the Citizens Advice Bureau once a week, travelling, creating fashion look books and cooking.
Emilie Berger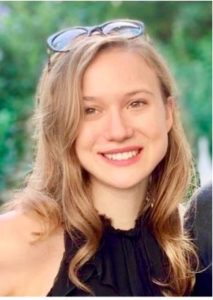 Emilie Berger is currently finishing her bachelor's degree at the Institut d'études politiques de Paris (Sciences Po) and the Moscow State Institute of International Relations, where she is receiving a multidisciplinary education with a major in Economics and Sociology. Her studies have allowed her to pursue her special interest in the integration of the European Union and to comparatively study Gender Equality and other societal issues across different Western and Eastern European states. Emilie has gained valuable working experience as an intern at the International Association of Prosecutors, the United Nations Office at Vienna and, most recently, the Ministry of European and International Affairs of Austria. Through an internship at a Viennese Caritas centre, she has also been able to work with refugee and migrant women and further her understanding of the discrimination experienced at the intersectionality of sexism, racism and socio-economic inequality. As part of the EST Working Group on Gender Equality, she is eager to assess how EU policies can be a force of positive political, economic and social change across all EU member states and help create more egalitarian and sustainable societies. In her free time, Emilie loves running, scuba diving, traveling and playing the piano. She speaks German, English, French and Russian.