Introduction
The environment is a hot topic, both literally and figuratively. It pertains to the most important and monumental challenge humanity has ever faced and as time goes forward there is even less room to address the issue.
The European Union and most of its Member States have been leading by example in setting ambitious targets. However, with the environment, there is always more that needs to be done, some angle that has been forgotten, or one actor that underdelivers on their commitments. The EU will have to grapple with these problems as they attempt to address the health crisis with a green recovery.
The EST Working Group on Environment will publish a series of policy briefs analysing different aspects of how the EU's strategy addresses the environmental challenges ahead. Some topics assessed will include the decarbonisation of heavy industry; alternative fuel sources; renewable energies; sustainable agriculture, and other nuanced topics. Beyond these policy briefs, the Working Group will participate in discussions, panels and conferences related thematical environmental issues.
Team Members
Loyle Campbell – Head of the Working Group
contact: wgenvironment@esthinktank.com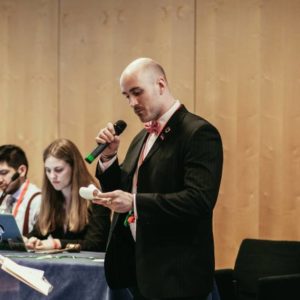 Loyle Campbell is the head of the Working Group on Environment for the EST. Previously serving as the Editor in Chief, this will be the second year he has worked with the organisation. Originally from Canada, he moved to Europe to pursue higher education, first studying a BSc in Political Sciences at the Vrije Unviersiteit Brussels and now following an MA in International Energy at Sciences Po Paris campus. 
He has a background in the energy sector, working for five years in the Canadian oilfield. Throughout his studies, he has used this experience to engage in debates on environmental and energy policy. He has led student conferences on sustainability and chaired sessions debating the energy transition. He is particularly interested in exploring how global powers compete for leadership in new energy technologies critical for decarbonization. He is currently developing this global perspective while working as a Rosenthal Fellow for the U.S. House of Representatives Select Committee on the Climate Crisis. After this placement, he hopes to learn more about China-EU climate cooperation by studying for a year in Beijing. In his spare time, he enjoys learning about obscure historical facts and exercising.
Lena Grobusch – Deputy-Head of the Working Group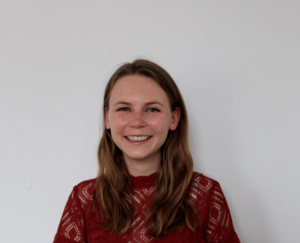 Lena is currently serving as the deputy head of the working group. She is also pursuing the Erasmus Mundus Joint Master's Degree in Environmental Sciences, Policy, and Management in Austria, Greece, and Sweden. Originally from Germany, she completed her BSc in The Netherlands and spent half a year studying abroad at the University of Sydney. Here, she became passionate about environmental politics, biodiversity conservation, and climate change adaptation. Having conducted a Schuman Traineeship in the Secretariat of the ENVI Committee on the Environment, Public Health, and Food Safety at the European Parliament in Brussels, Lena also has a keen interest in environmental policy at the European level. She has recently completed an internship on climate change adaptation with Stockholm Environment Institute. Other topics that intrigue her are sustainable development, water governance, and air pollution. In her free time, she enjoys going running and hiking.
Javier Arenas
Javier is an International Relations and Law student at UCM in Madrid (Spain). Currently, he is a Research Assistant for the Chain of International Relations at his university, where he studies global supply chains and the effects of conflicts on the environment. He combines it with being an intern at She Grows It in Washington D.C. Previously, he interned at the policy and advocacy department of Women Going Beyond and developed human rights education programs with Helsinki Spain. 
Academically, he is interested in the study of climate security and energy security and Europe's green transition. Spanish national, he speaks English, German, some French and studies Arabic. He hopes to bring security knowledge to Europe's environmental challenges, while also focusing on regional and urban development.
Alberto Fernández Gil
Alberto graduated in Environmental Science at the University Autonomous of Madrid, studying one year as Erasmus student in Belgium, at Ghent University. He holds a postgraduate Master's in Environmental Management in Organizations, at the Higher Institute of Environmental Sciences in Madrid. Beside his studies, he has experience as a sustainability analyst for the energy sector, involved in both, the environmental and social dimension, particularly risk and impact assessments. He acquired deep knowledge on non-financial information directive and standards. Prompted by his concerns, Alberto has participated in different programmes and events at EIT Climate-KIC addressing Climate Change and entrepreneurism within the EU. 
Alberto is interested in sustainability, regarding social, economic and natural systems. Particularly in how the EU is performing towards the energy transition, such as emissions reduction strategy and sustainable resource management. Meaning the ambitious EU climate policy aiming to become climate-neutral by 2050.
Raul Fretes
Originally from Paraguay, Raul is an International Graduate student of International Studies and a member of the Sustainable Work Group at ISCTE-IUL in Portugal. He specializes in climate change, climate policy and decision-making, and technological entrepreneurship. Obtaining a research grant by the Portuguese Science and Technology Foundation (FCT) and recognized by the CAF – Development Bank of Latin America & the Portuguese Institute for the Promotion of Latin America and the Caribbean (IPDAL) as the Portuguese National Award of "Ideas for the Future 2020".
He has participated in several climate and policy-related European conferences, programs, and events in Italy, Slovakia, Greece, and Portugal. He is currently scouting support for further research and development of upcoming technologies to enhance stakeholders' decision-making capabilities.
He speaks fluent English, Spanish, Portuguese, and Italian. He enjoys practicing kickboxing, reading socio-political articles and comics, and cycling around the city in his free time.