Introduction
Migration is a highly politicised issue which has been at the heart of numerous debates in Europe and across the international community. Since 2015, the European Union (EU) has received a rising number of individuals arriving from across the Mediterranean Sea or overland through Southeast Europe. This period has been denominated the "migrant/refugee crisis" by mainstream media. 
The varied ways in which European countries have devised and implemented their immigration policies are a source of debate and concern at the local and global level. Tensions are rising between and within member states, as depicted by closed ports in Salvini's Italy, Calais and Dover routes, and detention centres. Furthermore, the period post-2015 is marked by Germany's "open-door policy" and push for the Turkey deal, the fragmented European front towards the crisis in Libya and overall mismanagement of migration flows, divergent health and integration policies.
Adding to the discord are the dramatisation of the issue by media channels and the growing political shifts happening in Europe. Countries are now torn between nationalist and internationalist values, the latter hoping to maintain European values of "In varietate concordia" (unity in diversity) despite growing distrust in the EU. In light of the difficulties in achieving a united front on migration-related policies, the EST Working Group on Migration has decided to shed light on current disjointed approaches in order to find a more cohesive solution.
The EST Working Group on Migration will publish a technical report aiming to understand this fragmentation. It will compare and evaluate the impact of the different immigration policies through diverse perspectives such as: gender, the global/local judicial systems, health and social care systems, the non-governmental sector, and the EU's external action and cooperation with international stakeholders. 
Throughout the project, the working group will also publish monthly articles to address the most current and relevant events related to migration. 
The EST Working Group on Migration believes migration discourses and policies have been politicized and often used as a scapegoat to foster communities united by fear rather than solidarity. Thus, it is relevant to understand where and how Europe has failed to respond to migration flows in order to find feasible and sustainable long-term solutions.
Team Members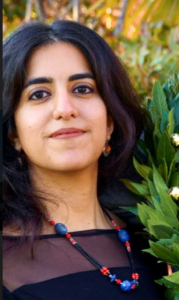 Shadi Firouzi Tabar – Head of the WG on Migration
Shadi Firouzi Tabar is currently volunteering as a sports project coordinator promoting inclusion
and diversity through touch rugby in Padova (Italy) and is responsible for the rugby section of
the Italian women sports festival "Ragazze Nel Pallone". She holds an MA in International
Security and Development (Jagiellonian University), and a BA in Intercultural and Linguistic
Mediation (University of Milan). She has also worked as a project writer and teacher within the
project "active citizenship in a global society" and as International Relations officer in La Chaine
de L'Espoir – Teheran office, following up medical projects that provided treatment to
underprivileged minors. Her research interests revolve around Italian and EU migration policies,
migration securitization discourse, the Italy-Libya cooperation, Identity and Multiculturalism. In
her free time she plays Touch-Rugby and Rugby Sevens.
You can contact Shadi, the head of the Working Group on Migration, via email: wgmigration@esthinktank.com.
João holds a Bachelor in Political Science and International Relations and a Master in
European and International Law, both from the NOVA University of Lisbon. He
developed a deeper interest about migration issues, particularly in international
migration theory and patterns, during an Erasmus in Warsaw. His choice to undertake a
Master in European and International Law was likewise considering the need to know
the rules governing migration.
João took part in the organisation of the Model European Union Lisbon in 2018 (which
granted the Charlemagne National Youth Prize to BETA Portugal) and he was a student
ambassador in the European Youth Event in that same year. In 2020 he finished an
internship in the Portuguese Embassy, in which he was especially tasked with analysing
migratory influxes from Turkey.
Outside of his professional life, João loves to travel and play football on the weekends.
Alba Márquez García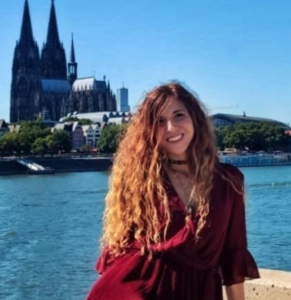 Alba is currently working as a trainee for FRONTEX (Warsaw, Poland) as part of the
European Commission Blue Book traineeship. She holds an MSc in Global Security
from the University of Glasgow (joint programme with MSc in Transnational Crime,
Justice and Security), and a BA in International Relations (Universidad Rey Juan Carlos
de Madrid). Her previous working experiences consist of an internship at the
International Organization for Migrations (IOM) office in Madrid (Spain) and
volunteering as part of the Service Civique Français with several public institutions in
Aix-en-Provence (France). Moreover, she also works occasionally as a
translator/interpreter and she has taught languages as a private teacher/tutor. Alba is
Spanish but she has also lived (so far) in Italy, France, the U.K., Germany and Poland. She is passionate about international relations, with a special focus in security and
policy issues and organised crime. She also loves learning languages and connecting
with different cultures. Apart from these career-oriented interests, she is a very active and social person who loves travelling, nature and animals, and arts (especially photography, painting/drawing, music, dancing and architecture), among other things.
Juan Antonio Moreno Jurado
Juan graduated in MA Conflict, Security and Development at the University of Exeter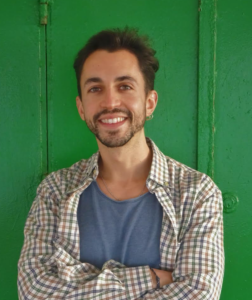 (England, United Kingdom), where he also worked as a research assistant. He completed his
BA in Sociology at the University Pablo de Olavide (Seville, Spain), where he was awarded
an Erasmus grant for nine months at the University Federico II (Naples, Italy). His
experiences as a fellow researcher started in 2015, at the Institute of Advanced Social Studies
(IESA-CISC) in Cordoba (Spain), where he took part in a research related to the integration
of migrants in the southern region of Spain. Furthermore, since 2017, Juan has been
actively involved in social movements, NGOs and cultural centres where he has worked with
refugees, asylum seekers, and other vulnerable collectives mainly in the field of education or
as a sociocultural animator.
Recently, Juan has been actively participating in several European projects such as
"Freedom of Information Youth Project" or "Forum for the Future of Europe". Currently, he
is doing a European project ("European Solidarity Corps") with the association Concordia in
the neighbourhood of Les Sablons (Le Mans, France).
His research interests revolve around the subjects of international politics, human rights,
migration and border policies; climate justice and sustainable development; and last but not
least, social movements and civil society organisations. His latest research has mainly
focused on the challenging dilemmas that loom over border politics on both sides of the
Mediterranean region.
Juan loves to spend his leisure time doing outdoor sports and photography.
Marleen Ensink is currently working as a legal coordinator for undocumented refugees in
Amsterdam with VluchtelingenWerk Nederland, providing legal help in the asylum
application process. Furthermore, she is involved in educational research, and is currently in
the process of publishing a contribution to a book based on the results of said research.
She is a political science graduate who obtained her MSc Conflict, Power and Politics from
Radboud University, and has a BSc in Cultural Anthropology and Development Sociology
from the University of Amsterdam. During her studies she participated in The West Wing
Think Tank – the official youth think tank for the Dutch Ministry of Foreign Affairs – where
she provided policy advice on supporting human rights. Within her MSc she specialized
herself in conflict situations and is primarily interested in peacebuilding practices,
humanitarian aid, climate change discourse and migration policy.
In her free time she learns Arabic and enjoys kickboxing, cooking, and watercolor painting.
Silvia Talavera Lodos
Silvia is currently studying for a second Master's degree to become a lawyer. She holds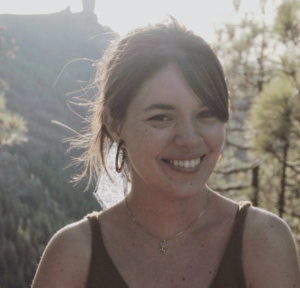 a Master's degree in Human Rights, Democracy and Globalisation with a major in
particularly vulnerable groups (Open University of Catalonia). After graduating from a
double degree in Law and Business Administration (University of Las Palmas de Gran
Canaria), she worked at an audit firm when she decided to reorient her career. During
her BA she was also granted an Erasmus scholarship at the University of Bologna for a
semester.
During the last few years, she has volunteered with different NGOs and international
humanitarian organisations such as the Red Cross, Amnesty International and AEGEE,
of which she has been part of the local board for three years, as advisor and HR
responsible. Furthermore, she was a volunteer with the European Solidarity Corps in
Italy and has also collaborated with a Canadian NGO in the elaboration of a paper on
equitable remedies.
She is particularly interested in forced migration, refugee rights, asylum seekers and EU
migration policies. In her free time, she enjoys learning new languages, reading,
painting and hiking.