The EST Working Group on Security and Defence in Europe aims at giving young professionals a voice to express their vision and analyze the main security and defense challenges in Europe – namely terrorism, US – Russia axis, cyber defense and EU's security norms.
Our Members
Jack Smith – Head of the Working Group
Jack Smith is the current Head of the Working Group on Security and Defence in Europe. He is currently a Masters student at the London School of Economics and Political Science, where he is completing a Dual Degree in International Relations with Sciences Po Paris. 
After completing his Bachelor's degree in Human, Social and Political Sciences at the University of Cambridge, he spent several years working in the private sector before commencing his postgraduate studies. Jack also spent some time during his Bachelor's as an intern for the Cambridge Review of International Affairs. 
Jack is interested in a range of different security-related issues, ranging from disarmament and conflict resolution to the current security situation in the Eastern Mediterranean and European security co-operation more generally.  He speaks English and French, and is learning Turkish. 
Contact him on LinkedIn
Markus Pollak – Deputy Head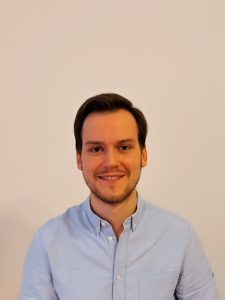 Markus Pollak serves as deputy head of the working group. He is currently Research Project Assistant at the Austrian Corona Panel Project of the University of Vienna. He previously worked for UNESCO, The Guild of European Research-Intensive Universities, Youth for Understanding (YFU) Argentina, the British Embassy Vienna and the Holocaust Exhibition Vilnius. 
Currently, he studies International Relations at Central European University (CEU) and Political Science at the University of Vienna. He holds a Bachelor's degree in Political Science and he started to specialize on security-related questions and European affairs during an exchange at Sciences Po Paris in 2017. Within the working group, he focuses on critical approaches to security and is interested in interdisciplinary studies. He speaks German, English, Spanish and French.
Contact him via Linkedin or Twitter
Natalia Solarz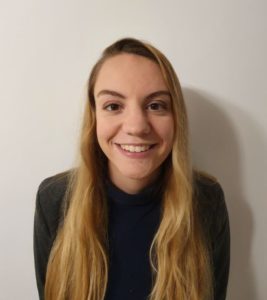 Natalia Solarz currently works as a security analyst in the private sector. She is a 2020 graduate of the Jagiellonian University in Krakow, Poland and holds an MA degree in Security and Development Studies. During her studies she spent time at a think tank focusing on cybersecurity and at various non-profit organizations. Her interests include current affairs, crisis management, and cyber defence. 
Contact her on Linkedin
Martín Vara Sánchez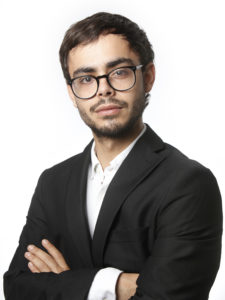 Martín obtained his degree in Political and Administration Sciences at the University of Santiago de Compostela in 2018. After an Erasmus exchange in The Hague, he began to develop a strong interest in both international relations and the European integration process, two themes that have shaped his career ever since. 
In February 2019 he returned to the Netherlands to pursue his Master's studies at Radboud University, following an L.LM. on European Law & Global Affairs, from which he graduated in September 2020.  Earlier that year, he completed an internship at the European Security and Defence College (ESDC), where he was able to increase his expertise on the political and practical aspects of the Common Security and Defence Policy (CSDP). He was previously involved in the NGO sector, particularly in relation to education, sustainability and gender issues.
He has a wide field of interests that ranges from the relationship between human rights and security to misinformation and hybrid conflicts. He has a special interest in the evolution of the European Union's foreign policy decision-making processes and structures. In his spare time, Martín is passionate about music and technology. 
Contact him on Linkedin
Bianca Canevari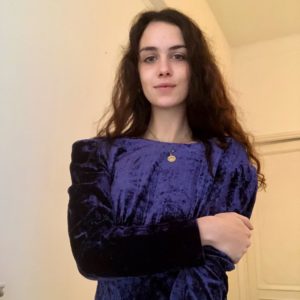 Bianca is currently enrolled in the second year of her Master's degree in International Relations, with a specific focus on the management of European cooperation projects, at ITRI, University of Strasbourg. Concurrently, she is also completing another online micromaster degree in International Law at the Catholic University of Louvain.
Always interested in issues concerning Eastern Europe and EU-Russia relations, after completing her bachelor's degree in Applied Foreign Languages, Bianca spent about a year in Russia, in Saint Petersburg, working in the field of communication. Subsequently she carried out an internship as a editor and researcher at the Russian think tank Russian International Affairs Council. As of today, she speaks five languages: Italian, English, French, Spanish and Russian and she just started learning Serbian!
Contact her on Linkedin
Ronja Ganster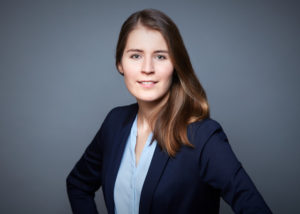 Ronja Ganster is a second-year M.A. International Security student at Sciences Po Paris. Her fields of expertise are Foreign and Security Policy with a regional focus on the EU, Germany and transatlantic relations. She holds a B.A. in International Relations from the Technical University of Dresden, Germany. Previously, Ronja gained experience working at the German Marshall Fund of the United States, the German Ministry of Defense and a Moroccan women's rights NGO. She speaks German, English, French and Spanish.
Contact her on Linkedin