Team Members
Head of Unit – Gianluca Tomasello
contact: youthemployment@esthinktank.com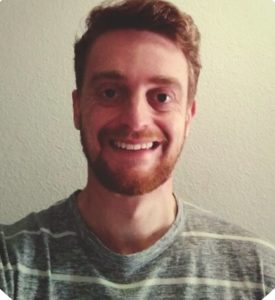 Gabriele Mariani
Research topic: What are the working conditions of young healthcare workers entering this sector during the COVID- 19 global epidemics, and what can we do to improve them in light of what we already know about the structural characteristics of care work and the treatment reserved to care workers until now?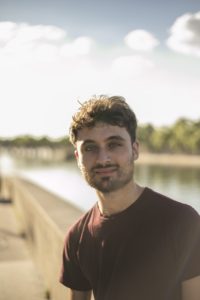 Gabriele is a student in Sociology at Sciences Po Paris and he also holds a Bachelor 's degree in Philosophy, International Studies and Economics from Ca' Foscari University of Venice. His long-standing interest in employment inequalities led him to volunteer in a charity supporting low-skilled immigrant workers during his Erasmus at King's College London. This experience inspired him to study work precariousness for his Bachelor's thesis and wage inequalities in care work for his Master's thesis. Gabriele would like to employ his knowledge to improve the future generations' working conditions. He strongly believes in the EU's role in producing and enforcing legislation on fair and decent work. After an internship at Bocconi University studying young graduates' work insertion and conditions, he is committed to keep researching youth employment within the European Student Think Tank, bridging his interest in young people's working conditions with his current research on care workers. He sees this also as an occasion to apply the research methods he is learning through his studies. When he is not working or studying work, he is also passionate about open-air activities like running, cycling and skiing!
Enrique
Research topic: Which are the Spanish and EU political responses to minimize the impact of Coronavirus Crisis on first time job seekers?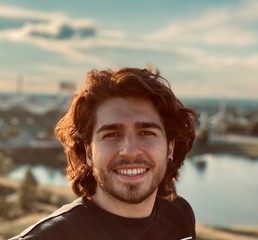 I hold a bachelor in Criminology at the University of Granada, specializing in Criminal Investigation Techniques. Nowadays, I am a law student in my last year of studies at the National Distance Learning University of Spain (UNED) specializing in European Union Law. Since 2017 I have been living abroad, engaging actively within multi-cultural environments. Firstly, in Utrecht on an Erasmus scholarship in The Netherlands, and then in Munich, learning German, continuing my studies on distance and currently working at the General Consulate of Peru in Munich. As student I have conducted research at the Criminological Research Institute of Granada and I have collaborated in several NGO's in the fiel of social work, education and criminology. I speak Spanish, English and German. I am a strong believer of the European Union and the fundamental idea of a united Europe without borders or restrictions of movement. Especially in these turbulent times, shaped by the ongoing international health crisis and its damage in youth employment, the necessity of our unique supranational organization has become more obvious than ever. This is the reason why I am devotedly interested in being on board on this exciting project. As a member of EST Working Group on Youth Employment, I will review the Action Plan for Youth Employment in Spain after Covid-19 outbreak considering the EU guidelines.
Alvaro
Research topic: How is the new EU Green Deal promoting youth employment in sustainability sectors to empower the ecological transition of our economy? Who's most prepared? Potential impact on different countries' economy ?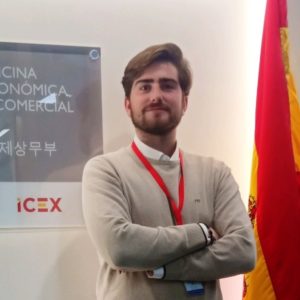 Álvaro is a young professional who holds a Double Bachelor in Economics and Law from University of Seville (US) and a Master Degree/MBA in International Manager from the International University Menendez Pelayo (UIMP- ICEX CECO). Currently, as a fellow of ICEX, the trade and investment promotion agency of Spain, he works as an International Trade & Investment Advisor at the Embassy of Spain in South Korea. Among other tasks, he is in charge of the Energy Sector and macroeconomic policies.
At the same time, he is pursuing a PhD in Economics (University of Seville) with a focus on Applied Economics and Evaluation of Public Policies. After years of both academic and working experience abroad —Erasmus in KU Leuven (Belgium), exchange programs and internships in Germany and Brazil and a full-time job in South Korea—, he is willing to give back to society and European youth everything he has learnt so far and to contribute to better policies for everyone. By combining his knowledge and skills, within the EST Working Group on Youth Employment, he will research on how the new EU Green Deal is promoting youth employment in sustainability sectors.
Anne
Research topic: Accessibility of and the state of information about mental health support at work (especially for the young workforce).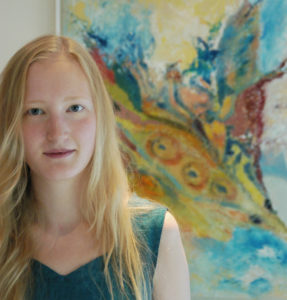 Anne Sophie is a graduate student of psychology at Trier University, Germany, specialising in political psychology, and a graduate student of political science at Ludwig Maximilian University Munich, Germany. She has worked as a research assistant at University of Turin, Italy, and as a board member of the International Centre Trier.  As a European Parliament election ambassador and an intern at the German green party, as well as through her involvement in different European student organizations, she got passionate about making politics, especially on European level, accessible to youth and promote political literacy, exchange and debates among young people. Both during her studies and her voluntary work she gained experience with mental health at work and in organizations. As a member of the EST working group on youth employment, she will therefore focus on the consciousness about mental health issues and the accessibility of mental health support at work under the impact of the COVID-19 pandemic.
Viktorija
Research topic: What will be the cost of pandemic for future generations? The effect of pandemic on sustainable future.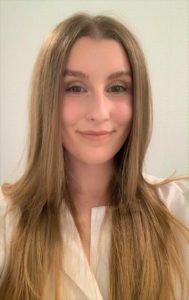 Viktorija Karaliūtė holds a bachelor's degree in Economics from Tilburg University in the Netherlands.  She is currently pursuing her Master's Degree in Economics with a specialization in Sustainable Development at Tilburg University. Before joining the EST Working Group on Youth Employment, she was active in several debating tournaments and model UN's in her home country of Lithuania. After moving to the Netherlands to study Economics, she quickly became passionate about the sustainability aspect of policies and the importance thereof. By joining the EST Working Group on Youth Employment, Viktorija hopes to further improve her policy writing skills and contribute to the field she wishes to be active in in the future.
Jaoine Gonzalez Yubero
Research topic: Comparative analysis on Covid impact on educational policies for Bachelor courses in Spain, France; Germany looking at 5 dimensions: funding, research, civic engagement, mobility (Erasmus program), online learning.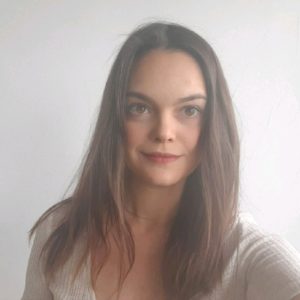 I am Jaione and I have just finished my Master's degree in International Relations with a focus on British and American societies, economies and politics in the University Sorbonne Nouvelle in Paris. I have a Bachelor's degree in English Studies too. I have experience in the education sector and in think tanks and cultural organisations. I am also particularly interested in public policy. I have been working in the education sector and that is the reason I decided to collaborate with the EST. I decided to join the Working Group on Youth Employment because I conducted a great deal of research in my Master's degree regarding young people and politics and economy. In the EST, I am comparing Germany, France and Spain's policies regarding university education during and after the lockdown. I find this topic particularly engaging because university students suffered greatly due to the lockdown. A high number of students did not have the means to continue learning online and some of them lost the student job that covered the living expenses. In addition, universities had to move their courses to online platforms that in some cases were underdeveloped. They also lost a number of international students. Overall, universities have undergone big changes in little time and could suffer more changes in the months to come. I hope that my piece of research helps university students and researchers alike.
Jacopo Lazzarin
Research topic: The future of work for youth after the pandemic- remote working as the new normal? – Opportunities and challenges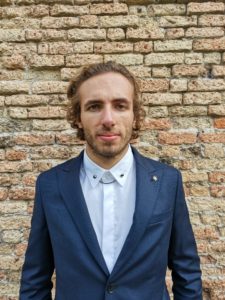 My name is Jacopo, I am 21 and I am from Adria, Italy. Currently, I am in the final year of a BA in Philosophy at Ca' Foscari University in Venice. This is the first time I collaborate in a think tank and I am super excited about working on Youth Employment & Coronavirus. I am looking forward to researching issues and opportunities of Virtual Work. I would like to give a contribution that might help in understanding what people – in particular, young ones – are dealing with. My interest in this theme also relates to my recent experience as a virtual summer intern at Barclays where I directly faced the challenges of working remotely. I would love to find out how the youth is coping with the idea of starting new jobs that are going to be – partially or totally – virtual.