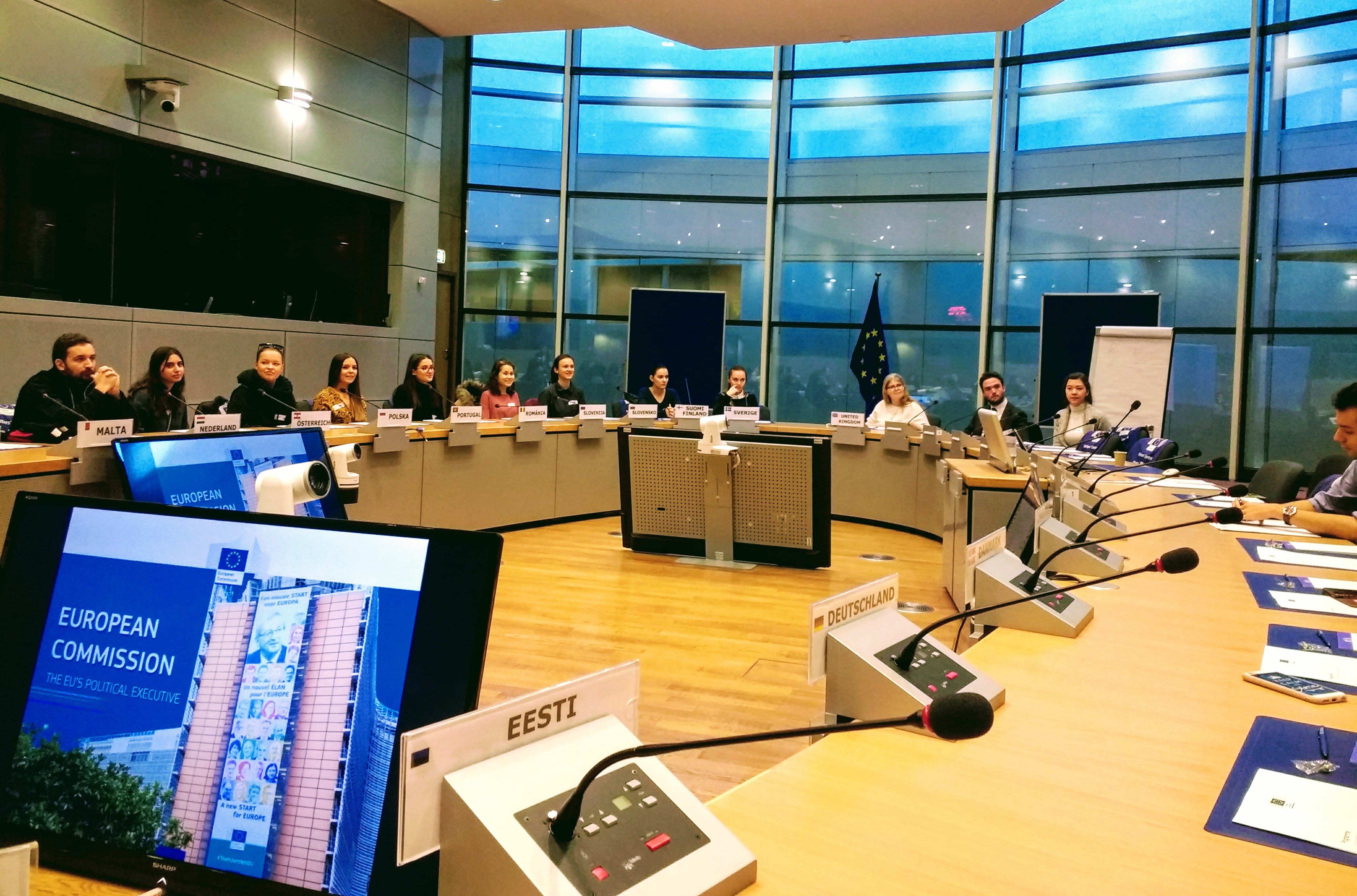 The EST visited the European Commission headquarters in Brussels on March 20th.
Our group of students had the opportunity to meet Mark Corner, member of the Directorate-General for Communication. They learnt more about the role of the Commission as the political executive of the EU and the current challenges the European External Action Service.
The presentation ended with an interesting reflection: to what extent Brexit will offer an opportunity for more defense coordination and consolidation?