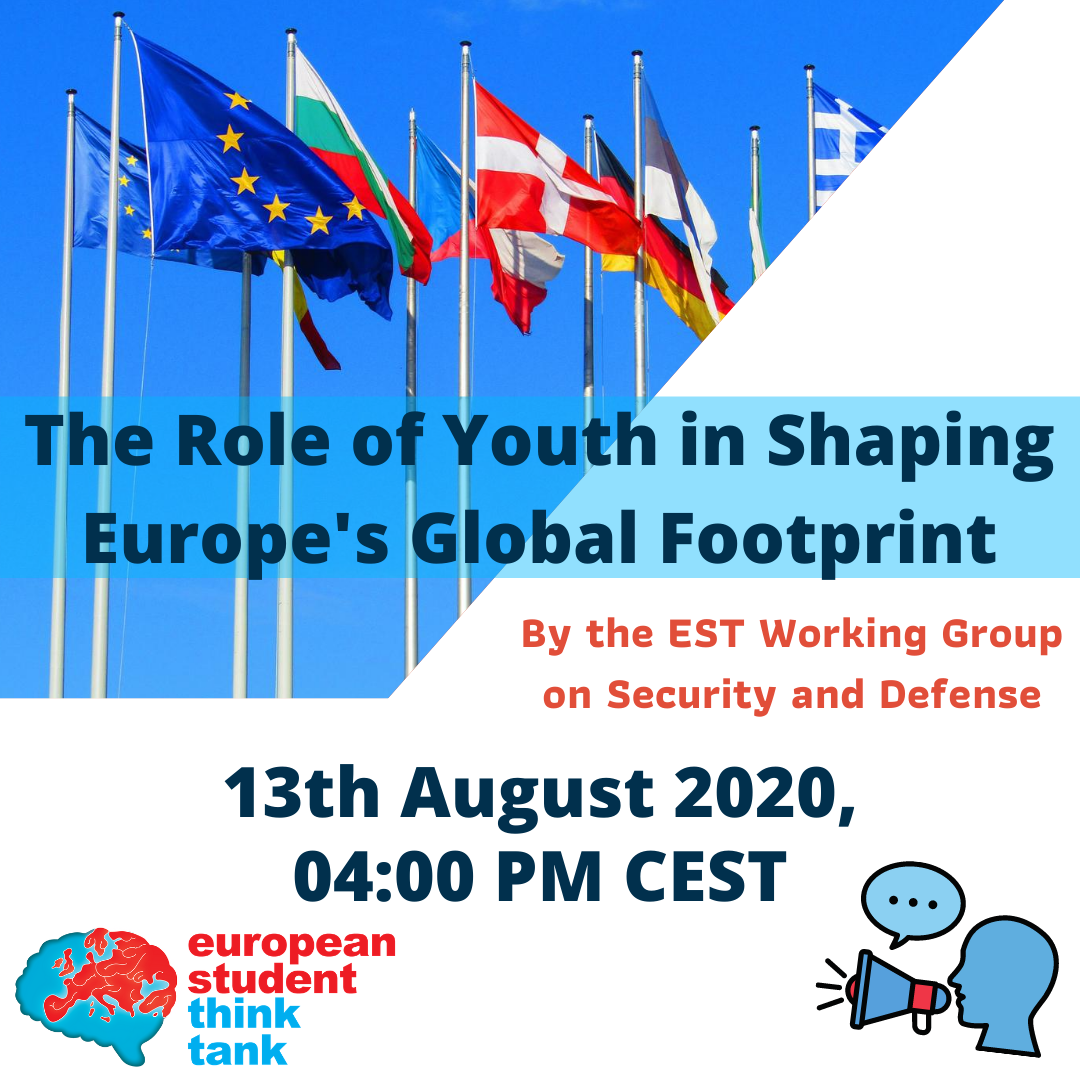 Join us on August 13th, 2020 at 16:00 CET on the webinar hosted by the Working Group on European Security and Defence!
Click here to register
Europe has awoken to a world where soft power is not enough to defend its interests and values. From instability on its Eastern flank to conflict in the Middle East and North Africa, Europe's regional security climate is rapidly deteriorating. Old alliances are crumbling with rising powers seeking to forge new ties. Many of these battles are taking place online, with disinformation campaigns and terrorist networks seeking to destabilize Europe internally. Most recently, the Covid-19 pandemic has tested Europe's cohesion and crisis preparedness.
With the future so uncertain, what role do youth have in shaping Europe's role on the global stage? Can "youth perspectives" have a meaningful impact upon security policy? To help answer these questions the European Student Think Tank is pleased to welcome three young experts in the security field. The discussion will be moderated by Eric Adamson, Deputy Director of the Working Group for European Security and Defense.
Speakers
Donatienne Ruy, Center for Strategic and International Studies (CSIS)
Associate Fellow, Europe Program
Mariette Hägglund, Finnish Institute of International Affairs (FIIA)
Research Fellow
Jacob Berntsson, Tech Against Terrorism
Research Manager