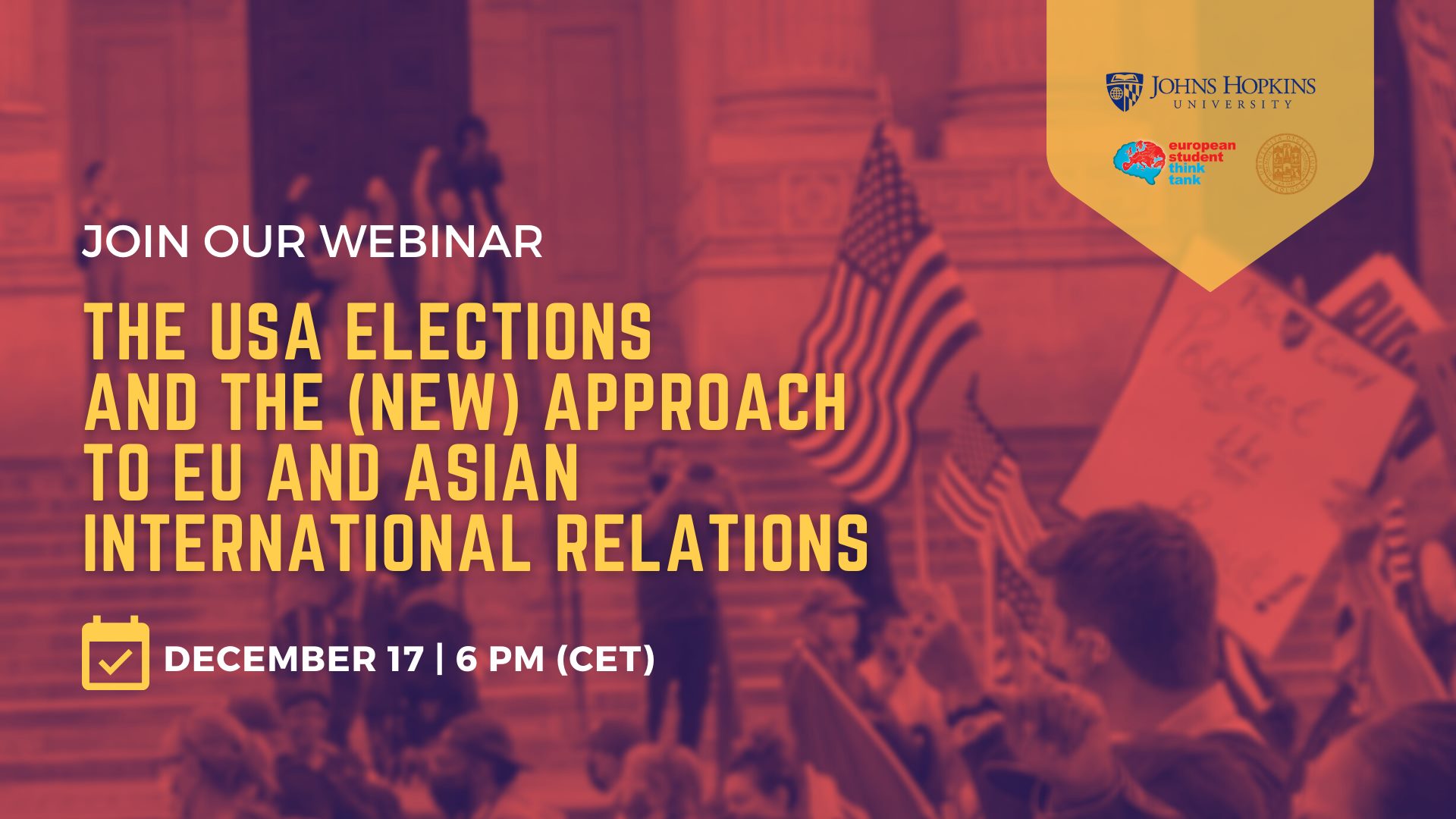 The elections in the United States will reshape once again the world fighting against COVID-19.
Which effects will have the recent US elections for the European Union? Will we observe a rapprochement between both sides of the Atlantic?
For the past decade, China has been taking center stage in world politics and international trade.
How will the new presidency develop US-China and US-Asia relations?
The EST ambassador of Bologna, Ana Sofia Cabral will discuss the elections in the US and the effects on international and European politics as the moderator of the event, with:
 Professor Antonio Fiori (University of Bologna)
Professor Francesco N. Moro (Johns Hopkins University and University of Bologna).
Join us on the 17th December at 6 pm!