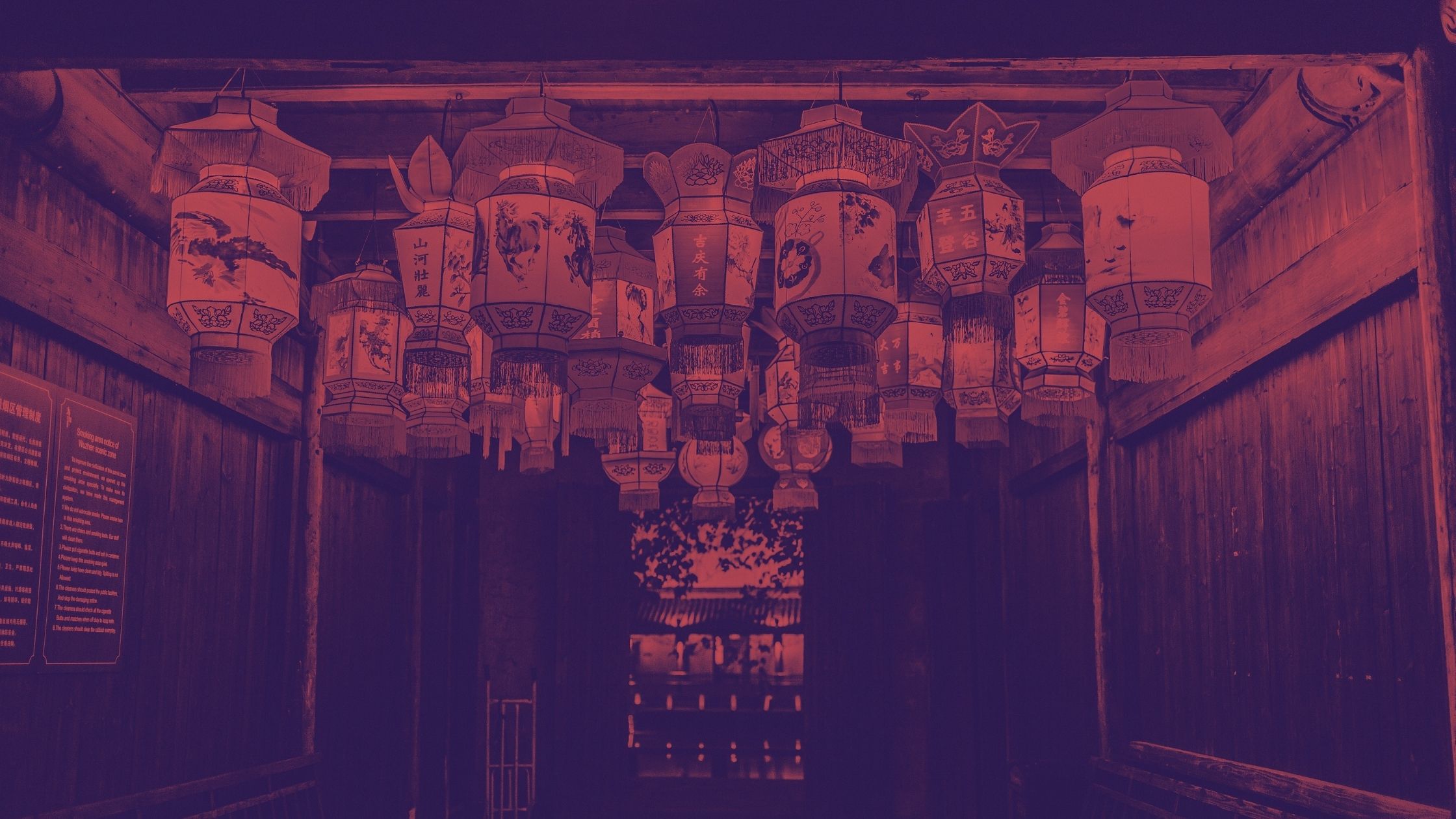 Written by: Ana Sofia Cabral (EST Ambassador 2020/21)
The fast pace of political developments across the past few decades makes it hard to know where in the world to look when analysing political and economic dynamics, particularly following the major upheavals that have taken place in global politics across the last decade. However, one region most deserving of attention for its rapidly changing geopolitical situation is Asia, specifically the Peoples' Republic of China (PRC). While in the previous century much of Asian economics and politics was heavily influenced by Western intervention and policy norms, this is now no longer the case. Following the end of the Cold War, the East has modernised and transitioned into a key player on the geopolitical stage. Moreover, intra-Asian politics is becoming an increasingly relevant aspect of world affairs. These developments are especially relevant as a new American administration seeks to reset its place in the global political order. This article aims to assess the growing influence of Asian politics and policy on global politics, focusing on the PRC and how its role as an emerging superpower may interact with changing American and European policies.
The 21st century witnessed a rebalancing in world politics power dynamics. The decline of the USA as the 'world's policemen' (Yahuda, 2019), alongside the neglect of its security policy in Asia, has favoured the PRC's 'peaceful development' strategy and the strengthening of its distinct political approach, one at odds with traditional Western policy norms (Bisley, 2020). Since its "Go Out" policy in 1999, the PRC has cemented an interdependent, globalised economic system, becoming a leading trading partner with the US, the European Union (EU), and the vast majority of the countries in its geo-political neighbourhood. As Donald Trump's administration adopted an isolationist approach to Asian affairs, the PRC stepped into the former's place.  One such example is the repercussions arising out of the Trans-Pacific Partnership (TPP). A mere three days after taking office in 2017, President Trump withdrew the US from the TPP, a massive trade deal between 12 countries of the Pacific deal created during the Obama administration, undermining the entire project. Despite this, Asia did not stand by idly. The US' abandonment of the TPP left the stage clear for the PRC to fill the vacuum. Just days after Joe Biden prevailed as President-Elect, the PRC and 14 other Indo-Pacific countries have signed-up to the Regional Comprehensive Economic Partnership (RCEP), which ranks now as the world's largest trading bloc. This significant new development has changed the political scene for Washington and Brussels, providing a key challenge to their approach toward foreign policy (Kurtenbach, 2020). This sends a clear message to the world, a decisive rebuke of the Trump administration's isolationism and a statement against the diminished power of the US in the international political order. Biden's approach to Asia however, is still to be definitively revealed. Another legacy of the Trump presidency is the US-China trade war which escalated in between summer 2018 and 2019. Again, it remains to be seen how the Biden administration will resolve this dispute with the world's largest manufacturing hub.
Nonetheless the PRC is facing foreign policy challenges of its own. Issues ranging from accusations of intellectual property rights theft, to the alleged practice of dumping its vast production output into foreign consumer markets have arisen as a direct result of the PRC's growing superpower status and position as the world's largest manufacturer. At the same time, despite its efforts in promoting a new embrace for regional interplay in favour of multilateralism, it is still deeply distrusted by its neighbours. The PRC's disputes over territorial and maritime claims have escalated since President Obama left office, causing further issues for Chinese interests. These range from the intense stalemate seen in the Himalayas dispute with India, to the claim of several Japanese islands proximate to Taiwan (Republic of China) and across the South China Sea, amongst others (Yahuda, 2019).
Aside from some reluctance and scepticism as to underlying intentions, Asian, Latin American, African and European partner countries have still been keen to take part in China's Belt and Road Initiative (BRI) for its almost uncontestable benefits. The BRI reflects the boost in economic integration and connectivity that Chinese foreign policy aspires to attain. It seeks bilateral economic cooperation through its substantial investment programmes across different continents, which is appealing to most nations, but especially attractive to those in deepest need of capital. Arguably, China's comparative advantage in trade terms has clearly succeeded in outweighing political frictions with its trading counterparts. The EU does recognise and welcome the benefits of such Asian connectivity, but wants to take a cohesive and comprehensive approach to this project given its concerns on what it might signify in terms of labour and environmental standards, as well as the transparency of the deal and its debt sustainability. The Democrats also seem to aspire for a revitalisation of Washington–Brussels relations. This comes particularly at a time where Europe is overhauling its framework for data protection, setting its technology development policy and adopting a new screening mechanism for foreign investment in its member states – something of particular relevance considering the upsurge of Chinese investment in Europe, especially in the Central and Southern area (Fleming, Brunsden, Peel, 2020). 
Since the election of the Chinese President Xi Jinping, the PRC has become more assertive on the international political stage, showing a great capability to partner with countries who align with its strategic interests (Zhang, 2015). This muscular foreign policy  sustains a kind of "performance-based legitimacy" at home that strengthens domestic support for its successful economic transformation and the widely successful measures that have alleviated poverty for hundreds of millions of Chinese citizens (Yang, Zhao, 2015). The incoming Biden administration will face a recalibrated geopolitical picture in Asia. Only time will tell whether the American decline is an inevitable consequence of emerging Chinese dominance on the world stage.
Overall, the PRC has increased its influence and political dominance in Asia given the Trump administration adopted a more isolationist approach to foreign policy in Asia. Through significant political and economic policy initiatives, Chinese interests have been strengthened, although this has also brought new challenges to the PRC, in particular increasing European concerns over civil liberties and market abuse. As a new administration looks to reset US foreign policy post-Trump, policy-makers both in Washington and Europe will face the new architecture of Asia's political scene while setting the global policy agenda.
References
Bisley, N. 2020. "Security policy in Asia from Obama to Trump. Autopilot, neglect or worse?", in The United States in the Indo-Pacific. Obama's legacy and the Trump transition. Manchester University Press. 
Fleming, S., J. Brunsden, M. Peel. 2020. "EU proposes fresh alliance with US in face of China challenge", Financial Times, https://www.ft.com/content/e8e5cf90-7448-459e-8b9f-6f34f03ab77a (Accessed November 2020).
Kurlantzick, J. 2020. "What Will the Biden Administration Mean for Southeast Asia?", World Politics Review, https://www.worldpoliticsreview.com/articles/29251/what-will-the-biden-administration-mean-for-southeast-asia (Accessed December 2020).
Kurtenbach, E. 2020. "ASEAN, China, Other Partners Sign World's Biggest Trade Pact", The Diplomat, https://thediplomat.com/2020/11/asean-china-other-partners-sign-worlds-biggest-trade-pact/ (Accessed November 2020). 
Yahuda. M. 2019. The International Politics of the Asia-Pacific, Routledge. 
Yang, H., D. Zhao. 2015. "Performance Legitimacy, State Autonomy and China's Economic Miracle", Journal of Contemporary China, Vol. 24, No. 91. 
Zhang, J. 2015. "China's new foreign policy under Xi Jinping: towards 'Peaceful Rise 2.0'?", Global Change, Peace & Security, Vol. 27, No.1.