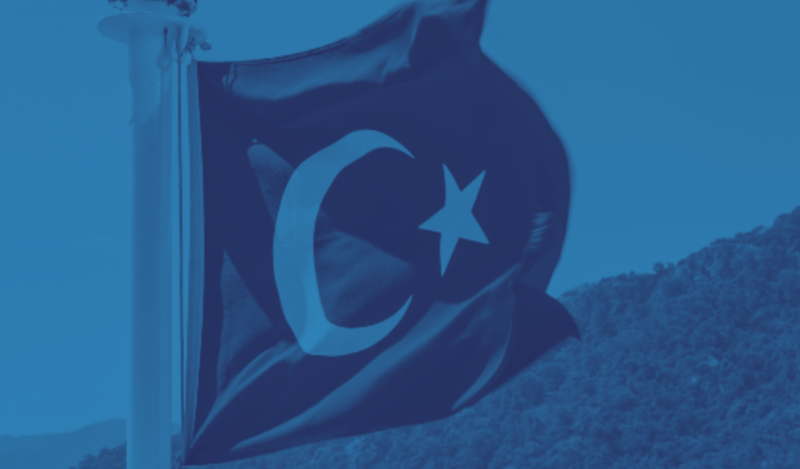 Written by Karoline Tolstrup Sørensen
Despite a linear development towards extending the reach of human rights, since the United Nations General Assembly adopted the declaration of Human Rights on December 10th 1948 (United Nations, 2021), the struggle to uphold and expand standards of equality continues. In the light of the on-going COVID-19 pandemic and global democratic regression (Csaky, 2020) (Repucci & Slipowitz, 2021), human rights are now also increasingly under political pressure in numerous countries. Turkey's retreat from the Istanbul Convention stands as a glaring example of such a country, which previously obligated itself to protect and advance these rights, but now abandons them.
On the 10-year anniversary of the Istanbul Convention's launching, the first signatory has chosen to withdraw from the Convention via a presidential decree (Altan-Olcay & Oder, 2021). The European Council's treaty, ratified by 35 countries (Committee on the Elimination of Discrimination against Women, 2021), followed two years of negotiations and is widely acknowledged as a leading treaty promoting human rights (Altan-Olcay & Oder, 2021), aimed at gender-based violence with the stated purposes to:
a. Protect women against all forms of violence, and prevent, prosecute and eliminate violence against women and domestic violence;
b. Contribute to the elimination of all forms of discrimination against women and promote substantive equality between women and men, including empowering women;
(…)
(Council of Europe Treaty Series – no. 210, 2011)
Thus, the Istanbul Convention relates to a number of human rights, such as obligating the signatories to protect the right to life, to prohibiting inhumane and demeaning conduct and to ensure the right to private life (Grans, 2018).
The Turkish President, Recep Tayyip Erdoğan, defended his decision by claiming that Turkish law already considers and protects women's rights, hence making the treaty redundant (DW, 2021). In addition to Erdoğan's public reasoning, conservative supporters argue that the presidential decree is an inevitable statement against the widely unwelcome cultural globalization and Europeanisation (Altan-Olcay & Oder, 2021). As 84% of the population opposed a withdrawal in late 2020 (Altan-Olcay & Oder, 2021), this assessment of popular opinion might be inadequate. This sudden presidential decree sparked outrage internally and women and human rights groups took to the streets; organising protests in major cities across the country. They continue to make the point that Turkey still has a gap to close in the area of women's and human rights. Currently ranking 133rd out of 156 countries in the World Economic Forum's most recent Global Gender Gap Report (World Economic Forum, 2021, s. Table 1.1), Turkey holds a depressing record for domestic violence and witnesses increasing numbers of femicides (Banks, 2021). Consequently, the withdrawal prompted an international response, where the President of the European Commission, European Leaders and the President of the United States expressed regret and disappointment (Banks, 2021), while the UN's women's rights committee has 'urged' Turkey to reconsider (Committee on the Elimination of Discrimination against Women, 2021). It has especially been noted how this move comes at a time, where the global COVID-19 pandemic has set back gender equality and exacerbated issues of gender-based violence and domestic violence (Banks, 2021).
Although this withdrawal might not have direct consequences for the other signatories, it firstly carries a strong symbolic message for the women and girls living in Turkey. The exit from the treaty and the accompanying statements claiming Turkish law already protects women's rights publicly ignores numbers showing differently (Banks, 2021) (World Economic Forum, 2021, s. Table 1.1) or alternatively does not regard these as important. In any case, the message to women and girls seems to be, how the state does not care about their rights nor their lives and will not fight for either. Secondly, dramatic declines have been visible in surveys investigating acceptance of domestic violence, ever since the ratification of the treaty (Altan-Olcay & Oder, 2021). This implies that the implementation of the treaty has had a direct, positive effect on attitudes towards domestic violence, which then begs the question of whether the withdrawal might reverse an otherwise hopeful development in the treatment of women within Turkey.
Furthermore, this act seems part of a wider tendency of backsliding of human and women's rights and might set a precedent for other countries to follow suit. Poland, Serbia, and Croatia have similarly examined the possibility of exiting the treaty on grounds of it clashing with national and cultural beliefs, and countries such as Hungary, Bulgaria, and Slovakia have not yet ratified the Convention within their legislature; objecting to the treaty's definition of gender, as 'socially constructed' (COE, 2020). This argumentation echoes broader discussions on whether human rights are a Western discourse, which culturally colonises and obstructs countries' protection of different values, and whether women's rights and gender politics represent uninvited 'gender ideologies' (Korolczuk, 2020) (Korolczuk & Graff, 2018). These claims against human rights based on ideas of societal differences and global multiculturalism seem focused on the differences between countries instead of within countries. Such an argument might in reality hide how some actors have unbalanced power within a society to hegemonically define cultural norms, thereby repressing demands from opposing groups on women's and minority rights. Furthermore, these same claims of unique national culture are made transnationally, displaying a similar discourse and possibly the same power mechanisms, thereby placing the Turkish exit, and arguments surrounding the debate, in a larger, international debate on the intersection between universally respected values and their cultural validity.
Therefore, it is important to continuously recognise voices advocating for human rights in these societies and not let them be overshadowed by claims of cultural variation, as cultural diversity does not have to eliminate the upholding of basic human rights and gender equality. To blindly trust societies, which have previously made promises or signed treaties to protect human rights to continuously work on implementing these promises, is inadequate as the political climate evolves and the current pandemic has put states and democracies under pressure. Constant reminders and focus on the issue might turn the relapsing tendency around and aid the people living in countries that reconsider their commitments.
References
Altan-Olcay, Ö., & Oder, B. E. (2. June 2021). Why Turkey's withdrawal from the Istanbul Convention is a global problem. Taken from Open Democracy: https://www.opendemocracy.net/en/can-europe-make-it/why-turkeys-withdrawal-from-the-istanbul-convention-is-a-global-problem/
Banks, M. (22. March 2021). EU leaders and MEPs condemn Turkey's decision to withdraw from Istanbul Convention. The Parliament Magazine, s. 1-3.
COE. (6. August 2020). TURKEY, POLAND CONSIDER LEAVING ISTANBUL CONVENTION ON VIOLENCE AGAINST WOMEN. Taken from International Justice Resource Center: https://ijrcenter.org/2020/08/06/turkey-poland-consider-leaving-istanbul-convention-on-violence-against-women/
Committee on the Elimination of Discrimination against Women. (1. July 2021). UN women's rights committee urges Turkey to reconsider withdrawal from Istanbul Convention as decision takes effect. Taken from United Nations Human Rights : https://www.ohchr.org/en/NewsEvents/Pages/DisplayNews.aspx?NewsID=27242&LangID=E
Council of Europe Treaty Series – no. 210. (2011). Council of Europe Convention on preventing and combating violence against women and domestic violence. Taken from https://rm.coe.int/168008482e
Csaky, Z. (2020). Dropping the democratic facade in Europe and Eurasia. Taken from Freedom House: https://freedomhouse.org/report/nations-transit/2020/dropping-democratic-facade
DW. (1. July 2021). Turkey's Istanbul Convention exit sparks more protests. Taken from Deutsche Welle: https://www.dw.com/en/turkeys-istanbul-convention-exit-sparks-more-protests/a-58129917
Grans, L. (Volume 18, Iss. 1. March 2018). The Istanbul Convention and the Positive Obligation to Prevent Violence. Human Rights Law Review, s. 133–155.
Korolczuk, E. (29. June 2020). Gender Ideology as Pandemic: Anti-gender Campaigns in a Time of Crisis. Hentet fra The New School: https://blogs.newschool.edu/tcds/2020/06/29/gender-ideology-as-pandemic-anti-gender-campaigns-in-a-time-of-crisis/
Korolczuk, E., & Graff, A. (Vol. 43, no. 4 2018). Gender as "Ebola from Brussels": The Anticolonial Frame and the Rise of Illiberal Populism. Signs: Journal of Women in Culture and Society.
Repucci, S., & Slipowitz, A. (2021). Democracy under Siege. Taken from Freedom House: https://freedomhouse.org/report/freedom-world/2021/democracy-under-siege
United Nations. (2021). 2021 Theme: EQUALITY – Reducing inequalities, advancing human rights. taken from United Nations – Human Rights Day 10 December : https://www.un.org/en/observances/human-rights-day
World Economic Forum. (2021). Global Gender Gap Report . Geneva: World Economic Forum.