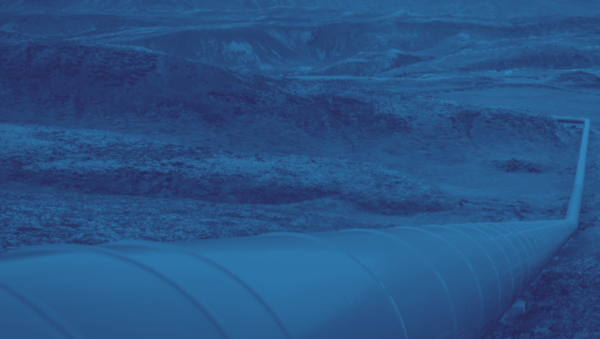 Written by Apoorva Iyer
*given the evolving situation in Ukraine and the tensions between Russia and Europe, the Nord Stream 2 project has been suspended*
For decades, the Soviet Union and later the Russian Federation have supplied gas to Europe. Over the years, it was estimated that the demand-supply for gas would increase. Alongside that, Russia was providing over 80% of Europe's gas via the networks in Ukraine (Metelitsa, 2014). However, in 2005, Germany and Russia signed a deal to build the Nord Stream 1 pegged at over $6 billion. The pipeline connected the Vyborg compressor station in Russia to Greifswald in Germany, along the bottom of the Baltic Sea to transport gas. The deal was made to prevent the reliance of gas imports on pipeline networks that existed in a volatile region.
A decade later, Germany signed another deal with Russia to expand the current supply chain by building the Nord Stream 2 alongside the existing Nord Stream 1. The project, pegged at $10 billion, drew an extended criticism as the Russian state-owned company, Gazprom, wholly owned it. Then German Chancellor Angela Merkel projected the Nord Stream 2 as an "economic project" that allowed Russia to supply gas to Europe. The project bought Gazprom and four other European companies: Engie from France, OMV from Austria, Uniper, and Wintershall from Germany, and one from the United Kingdom, Shell.
The Nord Stream 2 will be a 1,230 km pipeline that will run from the Ust-Luga, Russia, to Greifswald, Germany, via the Baltic Sea (Euronews, 2022). Currently, the European Union (EU) is dependent on Norway, Russia, and Algeria, which provide 80% of the gas supply, with Russia contributing a little over 40% of the supply (O'Hanlon & Victor, 2022). Over one-third of that supply was transported to Europe via the Ukrainian territory(Cohen, 2022).
ENERGY CRISIS IN EUROPE
Over the past 20 years, Russia has developed several pipelines such as the Blue Stream, Nord Stream, and the Turk Stream. These networks do not pass through Russia's traditional route of gas transportation via Ukraine, as Russia wanted to diversify its networks and prevent its overdependence on one country for the transportation of gas.
Apart from that, the transportation arrangement of oil and gas via Ukraine has led to a compromising situation where Ukraine-Russia tensions negatively impact European energy affairs. Besides bypassing Ukraine, Russia has shown its leverage in several disputes by using the gas supply as a geopolitical tool. For instance, in 2006 and 2009, there were contractual disputes between Russia's Gazprom and Ukrainian state-controlled oil and gas company Naftogaz Ukrainy (Reuters, 2009). Due to the crisis, Russia stopped the gas supply to Central Asia and Western Europe for over 20 days, leaving millions of Ukrainians and Europeans without gas in the midwinters.
As the Nord Stream 2 nears its completion, several stakeholders are worried about the dynamics that will create in the future regarding energy. While some consider the Nord Stream 2 as an "economic project", others believe it is a Russian "geopolitical tool" to influence the EU in the future. These geopolitical developments related to Nord Stream 2 have divided the entire EU in the last few months.
PRIMARY STAKEHOLDERS IN THE NORD STREAM 2 DISPUTE
Ukraine
Ukraine is one of the many countries that will face a massive loss due to the Nord Stream 2 pipeline development. On average, Ukraine earns about $2-3 billion as a transit fee to transport gas through its territory, making up about 4% of its GDP (Weir & Mirovalev, 2021). However, after Nord Stream 2 is completed, the supply chain will be diverted. Subsequently, the country will lose its transit fees, destabilising the Ukrainian economy as the network of pipelines ensures significant transit fees and generates jobs in the country. The pipeline networks are used as leverage by Ukraine over Western Europe, and it serves as security insurance for Russia.
Russia sells 230 million cubic metres of gas to Europe each day, of which around a third is transported via Ukraine (Ambrose, 2022). Thus, the Ukrainian lawmakers believe that the European Union and the US are willing to invest in Ukraine's security and sovereignty due to the pipeline (Olearchyk, 2021). Ukraine is aware that the pipeline is not enough to safeguard its interest and find itself a permanent solution to the invasions and threats from Russia. That is why Ukraine has been strenuously negotiating to join the EU block and the North Atlantic Treaty Organization (NATO) (Kocho-Williams, 2022). NATO is keeping its "open-door policy" to include Ukraine in the organisation (Wion News, 2022). Subsequently, Russia is displeased by the notion of Ukraine joining these blocks, as Ukraine is still considered a crucial region for Russia due to its historical links. Additionally, Ukraine joining NATO would allow the US to introduce its military bases in the region, benefiting from instilling geopolitics and increasing its influence in the region.
The US also threatened to halt the opening of the Nord Stream 2 pipeline to control the escalation between Russia and Ukraine (BBC News, 2022). These geopolitical scenarios underscore Ukraine's perspective on the Nord Stream 2 pipeline. The pipeline's completion will eliminate the Ukrainian leverage over Russia and allow the Kremlin to have a free hand to meddle in the country's internal affairs without any dire consequences. So, for Ukraine, the so-called "economic project" of Nord Stream 2 is more of a geopolitical tool that can be used by Russia against them, and for that reason alone, its concerns are justified.
Poland and the Baltic States
In conjunction with Ukraine, Poland, Lithuania, and other Baltic states are concerned with the near completion of the Nord Stream 2. Russia relies on the 684-kilometre Gaz section of the Europe-Yamal pipeline to transport 30 billion cubic metres (bcm) gas from Poland to Germany. Nevertheless, after completing the Nord Stream 2 project, Russia will bypass Poland and transport gas to Europe. Moreover, Russia would thus save over $200 million of the transit fee (DW, 2022b). Unfortunately, Poland would lose its share of the transit fee from Russia for gas transportation. Hence, post the completion of the project, Poland will be forced to purchase gas from Germany. It will increase the transportation cost, subsequently increasing the local cost of gas., having a massive impact on the country's economy as the Polish market is susceptible to price changes on essential commodities, therefore burdening the Polish economy (Intellinews, 2020).
Considering all these possibilities, Poland has been planning to diversify its domestic gas supply and reduce its dependence on Russia for natural gas. For instance, in 2015, 90% of the natural gas supply to Poland came from Russia and was supplied via its state-run oil company Gazprom. Nevertheless, by 2020, the Russian natural gas imports fell to 60% of the total gas supply to Poland. Poland started to deal with Norway, Qatar, and the US to increase its liquified natural gas (LNG) imports by 10% to 3.76 billion bcm in 2020 (Cocklin, 2021).
Another incident that led to the reduction in the gas supply from Russia was the contractual issues between the Russian company Rosneft and the Polish company PKN Orlen as the agreement expired in January 2021 due to a disagreement of price terms between the parties while renewing the contract. In retaliation, Russia stopped the gas supply to Poland. Following negotiations, although a new deal was signed, this only led to 3.6 million tonnes of natural gas supply.
The most recent event that led to geopolitical tensions with Poland was the migrant crisis at the Belarusian border. It was during that time when Belarusian President Lukashenko threatened to cut off the gas supply to the EU if Poland closed its borders with Belarus (Hernandez, 2021). The incident underlined how Russia's gas supply could be used as a "geopolitical tool" against Poland. As a result of these events, Poland decided to strike a deal with Saudi Arabia, where both parties agreed to increase the oil supplies from 200.000 to 337.000 barrels per day, making Saudi Arabia its most significant oil supplier and allowing Poland to reduce its energy dependency on Russia, allowing a more significant manoeuver margin to alleviate tensions.
Germany
Unlike Ukraine and Poland, Germany is internally divided on the Nord Stream 2 project. On the one hand, German policymakers, business people, investors, and the general public favour the project, while several oppose the project, including Germany's Green Party, a part of Germany's government (DW, 2021). The people who advocate for Nord Stream 2 consider that the project would increase the economic opportunities within the country. Moreover, Nord Stream 2 would also increase the gas supply, which is essential for Germany to transition from coal and nuclear energy towards green energy. Hence, those in favour of Nord Stream 2's construction argue that the project is crucial for the nation's course for its future.
Nonetheless, Germany's urgency and push for Nord Stream 2 have divided the EU, especially the East European countries as they believe Germany prioritises their economic interests over the geopolitical concerns of the other EU states. Former Chancellor Angela Merkel recognized the issue and stated that gas should keep flowing through the Ukraine network of pipelines (Donahue & Choursina, 2021). To support that, a mutual communication issued by US and Germany stated that both countries are "united in their belief that it is in Ukraine's and Europe's interest for gas transit via Ukraine to continue beyond 2024″ (United States Department of State, 2021). The statement was made because there is an agreement between Ukraine and Russia that Russia will supply at least 40 bcm/year of gas via Ukraine's Druzhba pipeline to Europe until 2024 (Twidale, 2021). Unfortunately, this joint communication made by Germany and the US to protect the safety net of Ukraine is pretty vague. That is because there have been instances where despite requests from Europe to increase the natural gas supply to meet its demand, Russia has not complied with it (Meredith, 2021). It can further be used as leverage against Germany to pressure other stakeholders to withdraw their opposition and assist the Nord Stream 2 project (Almeida et al., 2021).
CONCLUSION
Overall, Nord Stream 2 has been affecting all the stakeholders previously mentioned as the project is diverging interests within EU states and inside EU Member States with, for example, the clear opposition of Eastern European countries. Another clear example is Germany's internally divided position considering it a good economic project, while not fully supported by its population. Furthermore, any escalation of Russian-Ukrainian tensions and the threat of Russian military advancement will be a direct threat to the European gas supplies from the Ukrainian networks as Russia could stop the gas supplies to Europe during the escalation. Hence, we affirm that European energy security is under threat in case Ukraine is invaded.
We can conclude, therefore, that, the situation and the divergent interest of the stakeholders highlight that the European Union is heavily reliant on the Russian gas supplies from the domestic pipelines of Eastern Europe. However, the Nord Stream 2 can be used both as a deterrent to war on Ukraine and a means to be used as an option to oppose the invasion. Therefore, one cannot deny that the Nord Stream 2 has a strategic depth, especially for Russia against the European nations, which will have an adverse impact on Russia's diplomacy and energy security towards Europe.
References
Al Jazeera. (2022, January 27). A simple guide to the Ukraine-Russia crisis: 5 things to know. Retrieved from: https://www.aljazeera.com/news/2022/1/25/five-things-to-know-about-russia-ukraine-tensions
Almeida, I., Shiryaevskaya, A., & Gillespie, T. (2021, December 21). Europe's Energy Crunch Threatens Recovery as Prices Hit Records. Bloomberg. Retrieved from: https://www.bloomberg.com/news/articles/2021-12-21/european-gas-surges-as-russian-flows-via-key-route-drop-to-zero
Ambrose, J. (2022, January 28). Energy crisis: where could Europe's gas come from if Russia cuts exports? The Guardian. Retrieved from: https://www.theguardian.com/business/2022/jan/27/energy-crisis-where-could-europes-gas-come-from-if-russia-cuts-exports
Amt, A. (2022, January 27). Speech by Foreign Minister Annalena Baerbock during the agreed debate in the German Bundestag on "Securing peace in Europe – Ukraine's territorial integrity must not be called into question". German Federal Foreign Office. Retrieved from: https://www.auswaertiges-amt.de/en/newsroom/news/-/2508754
BBC News. (2022a, January 27). Ukraine crisis: Nord Stream 2 pipeline could be axed, US warns. Retrieved from: https://www.bbc.com/news/world-europe-60151839
BBC News. (2022b, February 3). Ukraine tensions: Russia condemns destructive US troop increase in Europe. Retrieved from: https://www.bbc.com/news/world-europe-60238869
Brown, D. (2022, January 28). Ukraine: How big is Russia's military build-up? BBC News. Retrieved from: https://www.bbc.com/news/world-europe-60158694
Cocklin, J. (2021, February 12). Poland's LNG Imports Again Jump as Russian Supplies Decline. Natural Gas Intelligence. Retrieved from: https://www.naturalgasintel.com/polands-lng-imports-again-jump-as-russian-supplies-decline/
Cohen, A. (2022, January 31). America's strategic mistake in the Mediterranean. TheHill. Retrieved from: https://thehill.com/opinion/international/592046-americas-strategic-mistake-in-the-mediterranean
Die Bundesregierung. (2021, December 17). Press conference by Federal Chancellor Scholz and President Macron after the Ordinary European Council and Euro Summit on December 16, 2021. Retrieved from: https://www.bundesregierung.de/breg-de/suche/pressekonferenz-von-bundeskanzler-scholz-und-praesident-macron-nach-der-ordentlichen-tagung-des-europaeischen-rates-und-euro-gipfel-am-16-12-2021-1992196
Dixon, R., Stern, D., Khurshudyan, I., Hudson, J., & Pannett, R. (2022, January 26). Russia moves troops and U.S. sends weapons as fear of war mounts in Ukraine. Washington Post. Retrieved from: https://www.washingtonpost.com/world/2022/01/25/ukraine-russia-nato-biden/
Donahue, P., & Choursina, K. (2021, July 13). Merkel Demands Gas Must Flow Through Ukraine After Pipeline (1). Bloomberg. Retrieved from: https://news.bloomberglaw.com/environment-and-energy/merkel-says-gas-must-flow-through-ukraine-after-pipeline-built
DW. (2021, December 23). Nord Stream 2: Winners and losers. Retrieved from: https://www.dw.com/en/nord-stream-2-who-wins-who-loses/a-60223801
DW. (2022a, January 13). Ukraine crisis: A geopolitical chance for the EU? Retrieved from: https://www.dw.com/en/ukraine-crisis-a-geopolitical-chance-for-the-eu/a-60411886
DW. (2022b, January 28). Can Ukraine do without Russian gas transit fees? Retrieved from: https://www.dw.com/en/can-ukraine-do-without-russian-gas-transit-fees/a-60552279
Emmott, R., & Siebold, S. (2021, December 15). Ukraine presses for EU membership at summit, conflict support. SWI Swissinfo.Ch. Retrieved from: https://www.swissinfo.ch/eng/ukraine-presses-for-eu-membership-at-summit–conflict-support/47194244
Euronews. (2022, January 25). What is Nord Stream 2 and how does it link to the Russia-Ukraine crisis? Retrieved from: https://www.euronews.com/2022/01/24/what-is-nord-stream-2-and-how-does-it-link-to-the-russia-ukraine-crisis
Hernandez, A. (2021, December 1). Lukashenko renews threats to cut Russian gas supplies to EU. POLITICO. Retrieved from: https://www.politico.eu/article/lukashenko-renews-threats-to-cut-russian-gas-supplies-to-eu/
Intellinews. (2020, October 13). Poland, Russia heading for long-running legal dispute over Nord Stream 2. Retrieved from: https://www.intellinews.com/poland-russia-heading-for-long-running-legal-dispute-over-nord-stream-2-193978/
Kocho-Williams, A. (2022, January 31). What's NATO, and why does Ukraine want to join? The Conversation. Retrieved from: https://theconversation.com/whats-nato-and-why-does-ukraine-want-to-join-175821
Meredith, S. (2021, October 19). Russia chooses not to raise natural gas supplies to Europe despite Putin's pledge to help. CNBC. Retrieved from: https://www.cnbc.com/2021/10/19/energy-crisis-russia-opts-against-increasing-gas-supplies-to-europe.html
Metelitsa, A. (2014, March 14). 16% of natural gas consumed in Europe flows through Ukraine – Today in Energy – U.S. Energy Information Administration (EIA). US Energy Information Administration. Retrieved from: https://www.eia.gov/todayinenergy/detail.php?id=15411
O'Hanlon, M., & Victor, D. (2022, January 26). If Russia invades, sanction its oil and gas. Brookings. Retrieved from: https://www.brookings.edu/blog/order-from-chaos/2022/01/26/if-russia-invades-sanction-its-oil-and-gas/
Olearchyk, R. (2021, May 21). Ukraine urges Congress to maintain sanctions on Nord Stream 2. Financial Times. Retrieved from: https://www.ft.com/content/8915c2c8-5e05-41f3-8c14-94d15b2932ef
Paola, A. D., & Martewicz, M. (2022, January 12). Aramco Moves Into Russia's Backyard With Polish Oil Deal. Bloomberg. Retrieved from: https://www.bloomberg.com/tosv2.html
Reuters. (2009, January 11). TIMELINE: Gas crises between Russia and Ukraine. Retrieved from: https://www.reuters.com/article/us-russia-ukraine-gas-timeline-sb-idUSTRE50A1A720090111
Sugden, J. (2022, January 31). What does Russia want with Ukraine? Tensions between Putin and NATO explained. Live Mint. Retrieved from: https://www.livemint.com/news/world/what-does-russia-want-with-ukraine-tensions-between-putin-and-nato-explained-11643640619742.html
Twidale, S. (2021, November 29). EXCLUSIVE Ukraine's Naftogaz says Russia-EU gas transit deal may not be renewed. Reuters. Retrieved from: https://www.reuters.com/markets/commodities/exclusive-ukraines-naftogaz-says-russia-eu-gas-transit-deal-may-not-be-renewed-2021-11-29/
United States Department of State. (2021, September 3). Joint Statement of the United States and Germany on Support for Ukraine, European Energy Security, and our Climate Goals. Retrieved from: https://www.state.gov/joint-statement-of-the-united-states-and-germany-on-support-for-ukraine-european-energy-security-and-our-climate-goals.
Weir, F., & Mirovalev, M. (2021, August 8). Why neither Russia nor Ukraine feels great about pipeline deal. The Christian Science Monitor. Retrieved from: https://www.csmonitor.com/World/Europe/2021/0805/Why-neither-Russia-nor-Ukraine-feels-great-about-pipeline-deal
Westfall, S. (2022, January 26). These countries are withdrawing embassy staffers from Ukraine amid growing fears of an invasion by Russia. Washington Post. Retrieved from: https://www.washingtonpost.com/world/2022/01/25/ukraine-embassy-evacuations/
Wion News. (2022, January 27). Ukraine crisis: US responds to Russian demands, upholds NATOs open-door policy. Retrieved from: https://www.wionews.com/world/ukraine-crisis-us-responds-to-russian-demands-upholds-natos-open-door-policy-447955