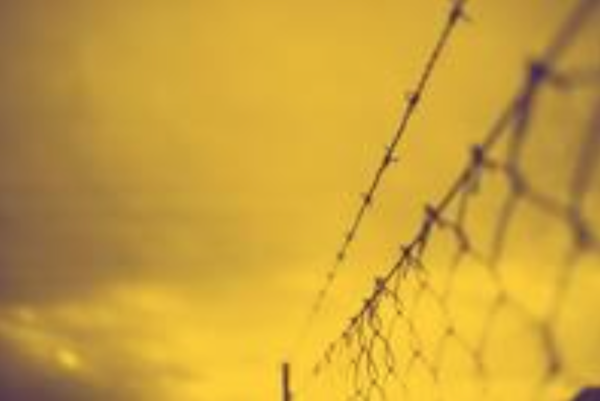 In Context
The weekly column from OEMR to better understand EU-MENA relations.
Understanding (non)cooperation in EU-Algeria migration governance
Written by Vicente Alves
Part III: Migration
Unlike other Maghrib countries, Algeria has been reluctant to cooperate with the EU on migration governance. Rather, the Algerian administration perceives migration governance as a matter of sovereignty, rejecting EU interference in its internal security affairs. Despite recent EU efforts to subsidise and invest in migration governance support in the region, Algeria has not yet shown interest in cooperating.
This column provides a short overview of EU-Algeria (non)cooperation on migration, its main challenges and recent policy developments.
Overview
While, for some years now, the EU has been trying to outsource its border functions to North African partners, Algeria's migration governance has been less influenced by the EU than in other countries in the region.
Even though Algeria's crackdown on irregular migration is in line with European interests, it is more a response to perceived domestic insecurity than a concession to the EU (Zardo & Loschi, 2020, p. 8). Internal security efforts dominate migration approaches of the Algerian administration, which is primarily concerned with sealing off sub-Saharan migration, a security risk often linked with crime and drug smuggling in public actors' populist discourses (Ouhemmou, 2021).
Furthermore, Algeria sees the EU's outsourcing of irregular migration management as an interference in its own affairs and a de-responsibilization on the consequences of instability generated by foreign interventions in the Sahel (Farrah, 2020, p. 40). On the other hand, the EU's focus on cooperating and overseeing border management practices challenges Algerian authorities' interest in oversight over economic flows and cross-border trade on border regions, as well as the use of more securitized (and often polemic) approaches to migration governance (Zardo & Loschi, 2020, p. 16).
Nonetheless, Algeria takes a different approach when it comes to its emigrants, through its efforts in increasing the number of short-term visas issued to Algerian migrants and the reluctance in cooperating on readmission of its citizens (Zardo & Loschi, 2020, pp. 6–7). Indeed, remittances are the main source of income for many families in impoverished regions, with les emigrés being also an important source of direct investment in the country (Werenfels, 2018, p. 24).
While Algeria's sovereigntist approach to migration governance does not clash with European interests of containment per se, it nonetheless raises doubts over the country's treatment of migrants. Algeria's handling of sub-Saharan migration is heavily securitised and often entails human rights abuses and mistreatment of sub-Saharan Africans (Ouhemmou, 2021).
Recent developments
In 2019, Algeria was the 7th country which received most Schengen visas, with many regular migrants heading towards France. Nonetheless, irregular migration has increased steadily, with a parallel decrease in return rates, which are considerably below the international average (for example, at 19,5% in 2019 against the global average of 32%). While some Member-States have signed bilateral readmissions agreements with Algeria, the country is still reluctant in taking a proactive approach to this subject and hasn't been open toward developing an agreement with the bloc (HRVP, 2020, p. 14).
In 2019, Algeria hosted around 400,000 illegal migrants in its territory, with an average of 500 illegal border crossings a day. Nonetheless, 90% of migrants who have crossed the Mediterranean from Algeria are country nationals, with most sub-Saharan migrants crossing the territory to reach the Moroccan route towards Spain (in 2019, 50% of migrants who arrived in Spain through Morocco had previously crossed Algeria) (HRVP, 2020, p. 15).
The recent New Agenda for the Mediterranean reinforces the EU's desire to deepen international partnerships on irregular migration through the New Pact on Migration and Asylum, as well as the goal of supporting legal mobility with the Southern partners through a new Voluntary Return and Reintegration Strategy (HRVP, 2021a, pp. 16–18).
Cooperation remains dependent on Algerian authorities' strategic interests, as the country hasn't yet signalled its intention to participate in these frameworks. Nevertheless, if open to it, Algeria can expect more flexible sources of funding from the EU for migration governance through the recently created Economic and Investment Plan for the Southern Neighbours, through which it can receive financial and technical support to strengthen asylum systems, border management capacities, as well as legal pathways for migration to Member-States (HRVP, 2021b, p. 5). In the end, the value of this carrot will always be dependent on the sovereignty and fragility concerns of Algerian authorities.
References
Farrah, R. (2020). Algeria's Migration Dilemma: Migration and human smuggling in southern Algeria. Global Initiative Against Transnational Organized Crime.
HRVP. (2020). Rapport sur l'état des relations UE-Algérie dans le cadre de la PEV renouvelée: Avril 2018 – Août 2020. SWD (2020) 285 Final. European Commission.
HRVP. (2021a). Renewed Partnership with the Southern Neighbourhood: A new Agenda for the Mediterranean. SWD(2021) 23 Final. European Commission.
HRVP. (2021b). Renewed Partnership with the Southern Neighbourhood Economic and Investment Plan for the Southern Neighbours. JOIN (2021) 2 Final. European Commission.
Ouhemmou, M. (2021). Migration, governance and geopolitical conflicts in Africa: A comparative analysis of the Moroccan Algerian migration policies. In I. Moyo, J. Laine, & C. C. Nshimbi (Eds.), Border regions series. Intra-Africa migrations: Reimaging borders and migration management (pp. 159–177). Routledge.
Werenfels, I. (2018). Migration Strategist Morocco – Fortress Algeria. In A. Koch, A. Weber, & I. Werenfels (Eds.), SWP Reseach paper: Vol. 4. Profiteers of Migration? Authoritarian States in Africa and European Migration Management (pp. 22–33).Zardo, F., & Loschi, C. (2020). EU-Algeria (non)cooperation on migration: A tale of two fortresses. Mediterranean Politics, 1–22. https://doi.org/10.1080/13629395.2020.1758453