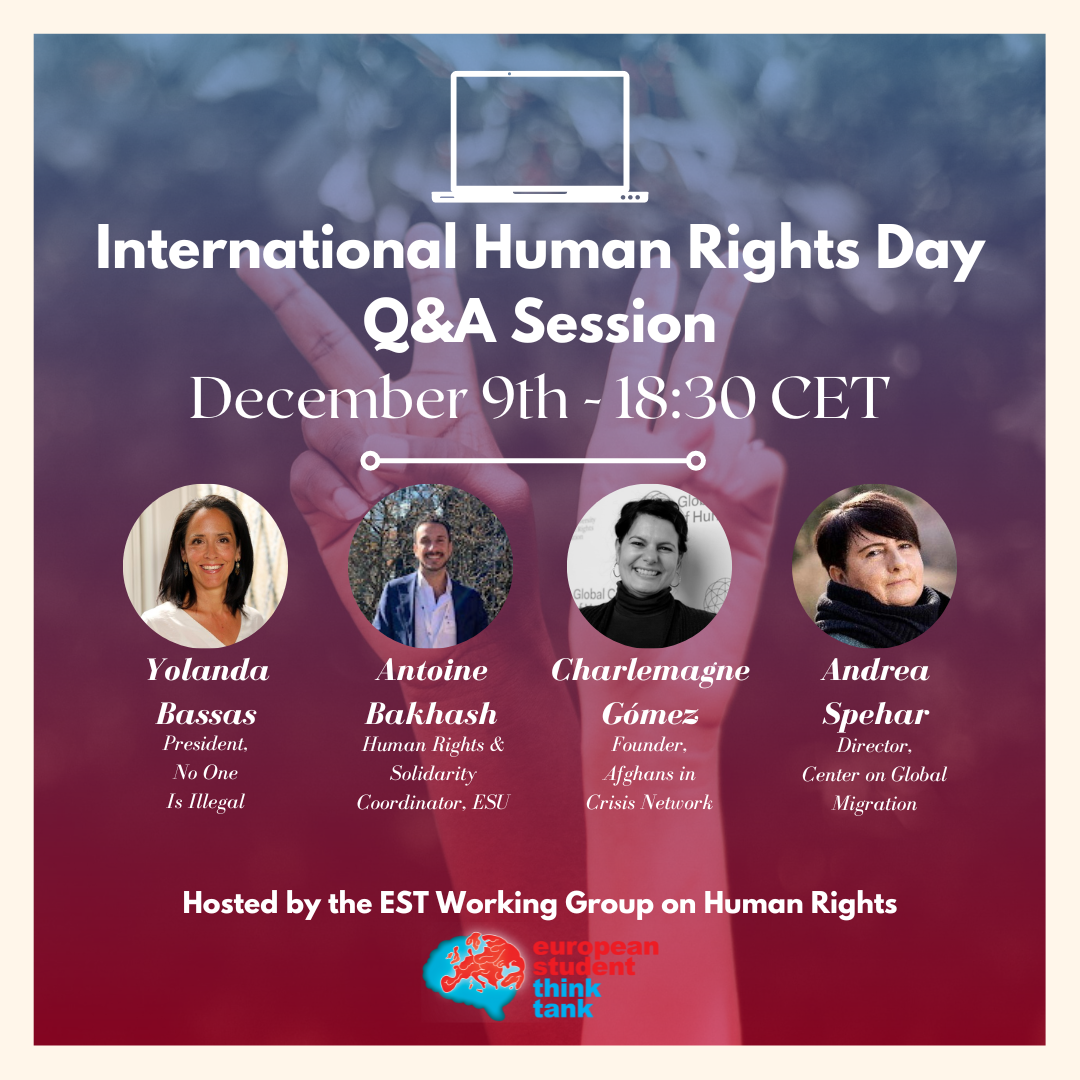 International Human Rights Day – Q&A Online Session
General information:
Date: Friday, 9th December 2022
Time: 18:30 CET
Venue: online
Panelists:
Yolanda Bassas: President of No One Is Illegal and founder of and attorney at the law firm BC IURIS
Charlemagne Gómez: Founder of Afghan in Crisis Network
Antoine Bakhash: Human rights and solidarity coordinator at the European Students' Union (ESU)
Andrea Spehar: Director of the Centre on Global Migration (CGM) at the University of Gothenburg
For the occasion of the International Human Rights Day, the Human Rights Working Group is inviting you to participate in an online Q&A session to collectively reflect on the following question: "The EU utopia: is trust in the EU's capabilities and aspirations to welcome migrants still justified?" Our motivation to organise this session arises from a deep concern regarding recent events such as the massacre in Melilla or the EU double standards when comparing the reception of Afghan and Ukranian refugees. After a brief introduction on the topic by the Human Rights Working Group, the objective is to create a space for open debate in which our panellists will share their opinion, knowledge, and experience. In order to make the most of the exchange, the audience is highly encouraged to participate and ask any questions related to the topic. We're waiting for your confirmation!
Register for the International Human Rights Day – Q&A Session here!