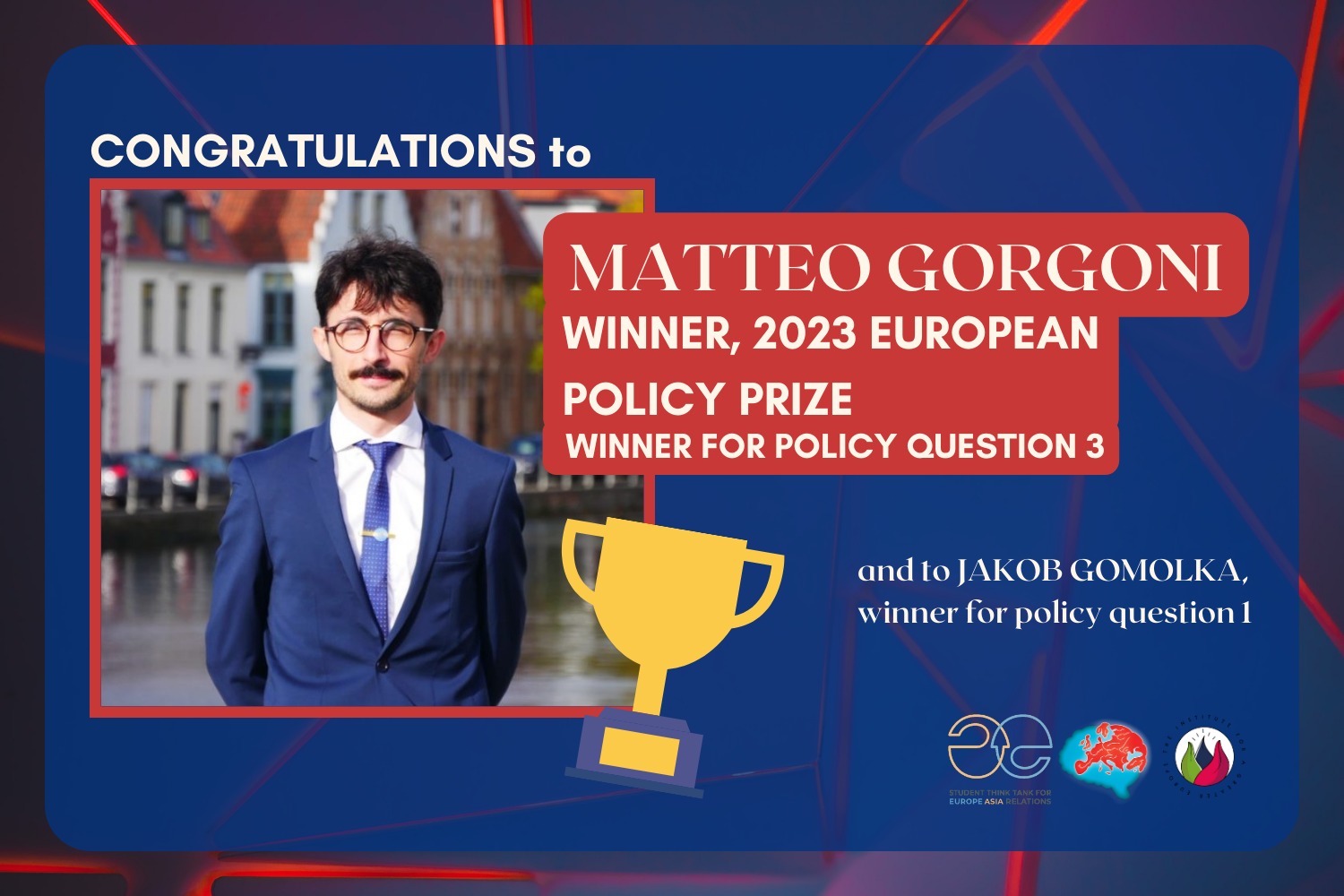 Winners of the European Policy Prize 2023
Matteo Gorgoni – Winner of the European Policy Prize 2023 and policy question 3
Matteo Gorgoni is the winner of the European Policy Prize, as well as the policy question 3 "If you were associated with a project called "Remodel Global Europe", how would you do it? What laws and policies would you change, and specifically for which sectors? What would the role of the European Commission be?".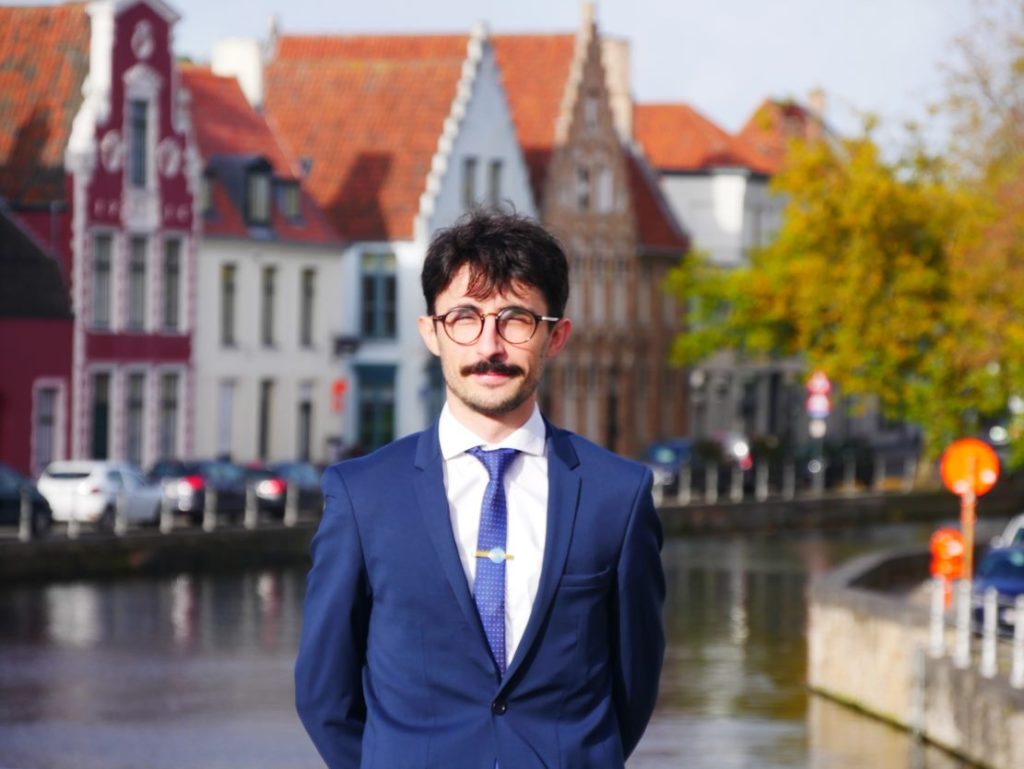 Jakob Gomolka – Winner of policy question 1
Jakob Gomolka is the winner of the policy question 1 "The world is undergoing a transition with new geo-political links, military alliances, new technologies, and the rebuilding of economies. How can the EU mitigate these changes and establish itself as a power in the newly-transitioned democratic order?".