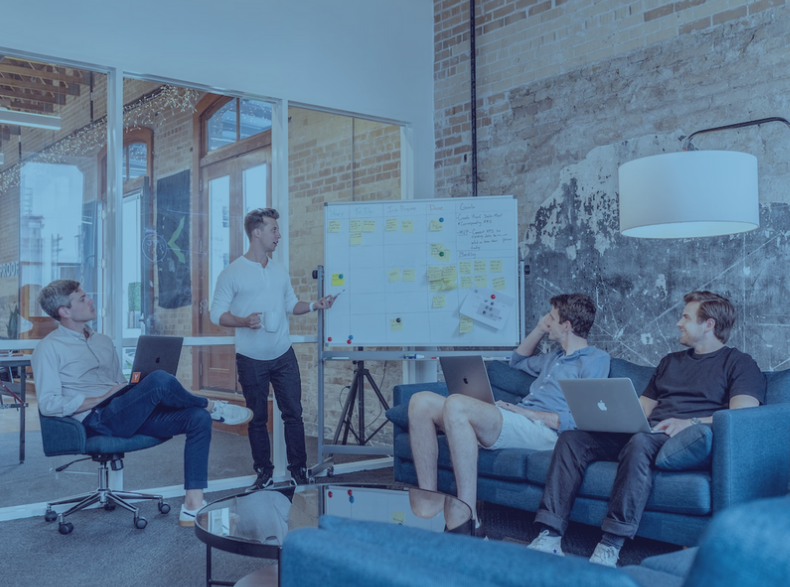 Written by Geena Whiteman
Abstract
More young people than ever are wanting to start their own businesses, yet there is currently still no universal policy approach to supporting young entrepreneurs. Individual countries, such as Kosovo and Wales, are making significant steps towards creating supportive start-up environments for youth entrepreneurs and can provide important lessons for the broader European policy agenda surrounding youth entrepreneurship. Policy recommendations for young entrepreneurs in Europe include the adoption of a Youth Business Guarantee that provides young people with the resources, skills, and support required to run a business, not just in their home country, but across the European community.
Introduction
Young people have been disproportionately affected both economically and socially by the COVID-19 pandemic, with them being the hardest hit by job losses, more likely to be unemployed and underemployed and suffering from a greater reduction in life satisfaction and mental well-being than their older counterparts (Eurofound, 2021). Throughout the pandemic, many young people began to pursue entrepreneurship as a way to overcome the economic impacts of the crisis, starting their own small businesses either as a way to supplement their income or create full-time employment for themselves due to job loss. A UK study conducted by GoDaddy found that 9% of 16-24-year-olds surveyed started their own business during COVID, and a further 18% reported having a concrete business idea and being in the process of setting up their own business (GoDaddy, 2021). Youth entrepreneurship has the capacity to stimulate economic development and growth due to the job creation and innovation that it generates – and with young people being more digitally literate and socially aware than their older counterparts, these new businesses have the potential to bring both economic and social benefits to the communities in which they operate (Rowsell et al, 2017; Naderi and Steenburg, 2018). However, whilst there have been many national and international policy responses aimed at combatting the economic impact of COVID-19 on unemployment for example, such as through initiatives such as the European Union's Reinforced Youth Guarantee, there have been limited initiatives specifically targeting youth entrepreneurship.
In April 2013, the Youth Guarantee was introduced as an active labour market policy by the European Union, with all EU member states committed to ensuring that all young people (under the age of 24) receive good quality offers of employment, education, apprenticeships, or traineeships upon leaving permanent education. The implementation of the Youth Guarantee came about as a response to the worsening rates of youth unemployment across Europe, with the youth unemployment rate in EU-28 reaching 23.6 % that year and reaching or exceeding 50 % in some states – such as Croatia (50%), Spain (55.5 %) and Greece (58.3 %) (Eurostat, 2022). Additionally, many young people at this stage were neither in employment, education nor training (NEET), with an average of 13% of youth in the EU-28 classified as NEET, rising to rates of over 20% in Greece (20.4%), Bulgaria (21.6%) and Italy (22.2%) (Eurostat, 2022). Whilst the Youth Guarantee was deemed to be one of the most innovative active labour market policies (measures to help individuals enter the labour market or to prevent already employed individuals from becoming unemployed) in recent history, it faced many challenges in its implementation – such as the lack of efficient resource allocation and effective enforcement mechanisms (International Labour Office, 2017). Therefore, both in response to the COVID-19 pandemic and to update the initial Youth Guarantee from 2013, the Reinforced Youth guarantee was launched in July 2020, aiming to tackle the social and economic effects of the pandemic on European youth. It expanded the target group of the initial Youth Guarantee from 15–24-year-olds to 15–29-year-olds, recognising how those in the older 'youth' bracket of (24-29) are still disproportionately at risk of unemployment in times of economic crisis.
The Reinforced Youth Guarantee sits as part of the European Commission's Youth Strategy, which also places an emphasis on the promotion of entrepreneurship for young people across Europe. In the most recent youth entrepreneurship study conducted by the European Commission, more than half of young people surveyed reported a preference for self-employment/entrepreneurship over formal employment, in comparison to approximately one-third of those over the age of 40 (European Commission, 2013). Young people are also more likely to believe that self-employment/entrepreneurship is feasible, with 40% of young people surveyed believing that they could be self-employed within the next five years (European Commission, 2013). However, despite this awareness of the entrepreneurialism of European youth, there have been very few targeted policies or initiatives that specifically focus on developing entrepreneurship skills amongst young people – with most policies and programmes including components of entrepreneurship education as part of a wider employability strategy. This is despite the importance of youth entrepreneurship being stressed by the EU Youth Council in its 'Conclusions on promoting youth entrepreneurship to foster social inclusion of young people' in 2014 (EU Youth Council, 2014).
Challenges for Youth Entrepreneurship
Aside from the lack of targeted initiatives and policies for youth entrepreneurship, young entrepreneurs in Europe face several other challenges. Young people are less likely to gain start-up funding (such as loans and grants) due to their lack of work experience and lenders' subsequent distrust in their abilities, which restricts entrepreneurship to be a pursuit only the wealthiest young people can afford (Green 2013). Young people from both rural areas and lower-income backgrounds have less access to networking and training programmes, thus are unable to develop the skills and connections often required to start a business (Ceptureanu and Ceptureanu 2015). Administrative barriers are another obstacle for young people in various countries across Europe where the administrative process of registering a business and starting a business bank account is costly, time-consuming, and difficult to navigate – especially for those who do not have family or peer support (Zamfir et al 2018). The growth of 'self-employment' through the gig economy is also a significant challenge to youth entrepreneurship, with many young people undertaking contractor work under exploitative and precarious conditions that limit their ability to either gain full-time formal employment or pursue being self-employed, due to the restrictive nature of the work (MacDonald and Giazitzoglu, 2019). The precariousness of young people's employment means that they often do not have the time or resources to start their own businesses. Additionally, due to the sporadic nature of gig economy employment, young people often struggle to gain the experience required to start their own business or gain support and resources for it.
Current Approaches for Youth Entrepreneurship
Whilst youth entrepreneurship is high on the EU's policy agenda, there is very little designated and universal support for young entrepreneurs in Europe, with many countries designing their own specialised programmes tailored towards youth within the specific-country context. The only designated initiative in European Policy is the Erasmus for Young Entrepreneurs programme, a cross-border exchange programme that provides young nascent entrepreneurs the chance to learn from and work with experienced entrepreneurs running small to medium-sized businesses across Europe for a period of 1-6 months. However, a criticism of this programme is the low pay for participants (a maximum of €1,100 a month, typically much lower – dependent on the location of activity), meaning for many young people, the remuneration for participation is too low compared to that offered by local and national entrepreneurship projects, and thus, unattractive (Juričić 2020). Additionally, the lack of time dedicated to developing the participant's own business ideas (as they spend the programme period predominantly supporting an existing start-up), the lack of follow-up support after completion of the programme, and the lack of financing opportunities provided to those who have completed the programme are valid critiques of it (Juričić 2020). Despite this, the Erasmus for Young Entrepreneurs programme has been effective in providing young budding entrepreneurs with some of the skills and experience required to start their own businesses, yet the lack of access to resources (such as financing or workspace) and follow-up support can be addressed further (Centre for Strategy and Evaluation, 2015).
Case Study: Kosovo and Wales
While a coordinated international approach to youth entrepreneurship is currently lacking, Wales and Kosovo are interesting case studies for their approaches to promoting and supporting youth entrepreneurship.
Under the Welsh Government's 'Prosperity for all: Economic Action Plan', Wales implemented a Youth Entrepreneurship Strategy (YES) for 2010-15 which focused on equipping young people aged 5-25 with the entrepreneurial skills and attitudes required for both the pursuit of entrepreneurship and future employment (Business Wales, 2010). Targeting their strategy towards such a broad age range and starting in the early years promotes a 'life-long' approach to entrepreneurship, weaves entrepreneurship into a young person's development, and holistically develops entrepreneurial aspirations in young people. Under this Strategy, the Welsh government launched the 'Big Idea Wales' programme, which provided young people with all the bureaucratic and administrative information needed to register and run a business in Wales in one webpage, making the process of registering a business easier for young people who may lack the knowledge needed to undertake this (Big Ideas Wales, 2022). Big Idea Wales also operates in schools, colleges, and universities to promote entrepreneurship among young people through skills training, mentorship programmes, competitions, and business support – providing more young people with the opportunity to start a business in Wales.
In Kosovo, there is a growing push for youth entrepreneurship, particularly in the domains of social entrepreneurship and digital entrepreneurship. UNICEF started its UPSHIFT programme in Kosovo, with UPSHIFT being a dedicated training programme for aspiring young social entrepreneurs, centred around tackling community challenges through business and innovation using human-centred design approaches (UNICEF Kosovo, 2021). Growth in the tech industry in the past decade has led to the emergence of dedicated tech incubators, with organisations such as the Innovation Centre Kosovo and Makers Space Prizren creating a new generation of young tech entrepreneurship through dedicated training programmes, co-working spaces and mentorship schemes (Innovation Centre Kosovo, 2022) (Makers Space Prizren, 2022). The European Bank for Reconstruction and Development has also launched its new Western Balkan Youth in Business Programme, in which Kosovo is the first country to benefit from its dedicated start-up financing opportunities for young entrepreneurs – with a total of €4.5million committed to Kosovo's young entrepreneurs in the first stage (Pyrkalo, 2022).
These policy initiatives demonstrate how a targeted and unified approach to entrepreneurship that holistically tackles the key barriers that young people face can ease the transition to entrepreneurship for young people, and perhaps even encourage those not initially interested in starting their own businesses. By introducing entrepreneurship education in the early years, young people are provided with not just the foundation skills of entrepreneurship, but general life skills such as budgeting and financing. Normalising social enterprise through comprehensive training programmes such as UPSHIFT in Kosovo creates a generation of socially mindful young people, whilst providing dedicated start-up financing for young entrepreneurs provides them with fewer barriers to starting-up, and somewhat levels out the playing field for entrepreneurs from more socioeconomically disadvantaged backgrounds.
Policy Recommendations – A Youth Business Guarantee
Similar to the work of the Reinforced Youth Guarantee for young people across Europe, in order to support a new generation of young European entrepreneurs, the Youth Business Guarantee should adopt the following recommendations:
Improved financing opportunities
By creating targeted financing opportunities for young entrepreneurs operating in Europe, more young people will take the risk to start their own businesses – and more young people from socioeconomically disadvantaged backgrounds and rural areas will have the option to pursue entrepreneurship.
Mentorship programme
By providing young people with a diverse array of mentors across sectors and locations, both digitally and in-person, more young people will have the necessary guidance and support to start and run their own businesses and will benefit from inclusion into a European community of entrepreneurs.
Designated administrative support
By providing young people with a portal or platform with clear guidance on registering and running a business in each European country, more young people will not only start businesses in their own country but will potentially expand their businesses into other European communities – strengthening the European economy.
Networking and support
By providing young people with activities and events designated for young entrepreneurs, similar to that of the European Youth Event, more young people will seek out international collaborations, create businesses across European countries and benefit from peer learning and experiences.
Specialized training opportunities
By providing young people with specialist training opportunities, such as in social entrepreneurship or digital entrepreneurship, more young people will start these types of businesses and contribute to the social and technological development of Europe.
References
Big Ideas Wales, 2022. About Big Ideas Wales. [Online]
Available at: https://businesswales.gov.wales/bigideas/newstarts2021
[Accessed 29 12 2022].
Business Wales, 2010. Business Wales Youth Strategy 2010-2014. [Online]
Available at: https://businesswales.gov.wales/bigideas/partnerarea/youth-entrepreneurship-strategy
[Accessed 29 12 2022].
Centre for Strategy and Evaluation, 2015. Interim Evaluation of the Erasmus for Young Entrepreneurs Pilot Project / Prepatory Action, Birmingham: Centre for Strategy and Evaluation.
Ceptureanu, S. & Ceptureanu, E. G., 2015. Challenges And Barriers Of European Young Entrepreneurs. Management Research and Practise, 7(3), pp. 34-58.
EU Youth Council, 2014. Conclusions on promoting youth entrepreneurship to foster social inclusion of young people. [Online]
Available at: https://www.consilium.europa.eu/uedocs/cms_data/docs/pressdata/en/educ/142702.pdf
[Accessed 29 12 2022].
Eurofound, 2021. Impact of COVID-19 on young people in the EU, Luxembourg: Publications Office of the European Union.
European Commission, 2013. Entrepreneurship in the EU and Beyond, Flash Eurobarometer No. 354,. [Online]
Available at: http://ec.europa.eu/commfrontoffice/publicopinion/flash/fl_354_en.pdf
[Accessed 29 12 2022].
EuroStat, 2022. Eurostat Youth Unemployment Statistics. [Online]
Available at: https://ec.europa.eu/eurostat/web/lfs/data/database
[Accessed 29 12 2022].
GoDaddy, 2021. The Great Britain Report, London: GoDaddy.
Green, F., 2013. Youth Entrepreneurship, Paris: OECD.
Innovation Centre Kosovo, 2022. About ICK. [Online]
Available at: https://ickosovo.com/about
[Accessed 29 12 2022].
International Labour Office, 2017. The European Youth Guarantee: A systematic review of its implementation across countries, Paris: International Labour Office.
Juričić, I., 2020. The relationship between participants' registrations and promotional activities of the Erasmus for Young Entrepreneurs Programme, Rijeka: Repozitorij Ekonomskog fakulteta Rijeka.
MacDonald, R. & Giazitzoglu, A., 2019. Youth, enterprise and precarity: or, what is, and what is wrong with, the 'gig economy'?. Journal of Sociology, 55(4), p. 724–740.
Makers Space Prizren, 2022. About Makers Space Prizren. [Online]
Available at: https://makerspaceprizren.com/about-us/
[Accessed 29 12 2022].
Naderi, I. & Steenburg, E. V., 2018. Me first, then the environment: young Millennials as green consumers. Young Consumers Insight and Ideas for Responsible Marketers, 19(95), pp. 280-295.
Pyrkalo, S., 2022. EBRD Youth in Business programme launches in Kosovo. [Online]
Available at: https://www.ebrd.com/news/2022/ebrd-youth-in-business-programme-launches-in-kosovo.html#:~:text=A%20%E2%82%AC4.5%20million%20loan,companies%20and%20second%20generation%20businesses.
[Accessed 29 12 2022].
Rowsell, J., Morrell, E. & Alvermann, D. E., 2017. Confronting the Digital Divide: Debunking Brave New World Discourses. The Reading Teacher, 71(2), pp. 157-165.
UNICEF Kosovo, 2021. UPSHIFT. [Online]
Available at: https://www.unicef.org/kosovoprogramme/upshift
[Accessed 29 12 2022].
Zamfir, A.-M., Mocanu, C. & Grigorescu, A., 2018. Resilient Entrepreneurship among European Higher Education Graduates. Sustainability, 10(8), p. 2594.
The author (Geena Whiteman) conducted this research within the framework of Kosovo Research and Analysis Fellowship, supported by the Kosovo Foundation for Open Society.