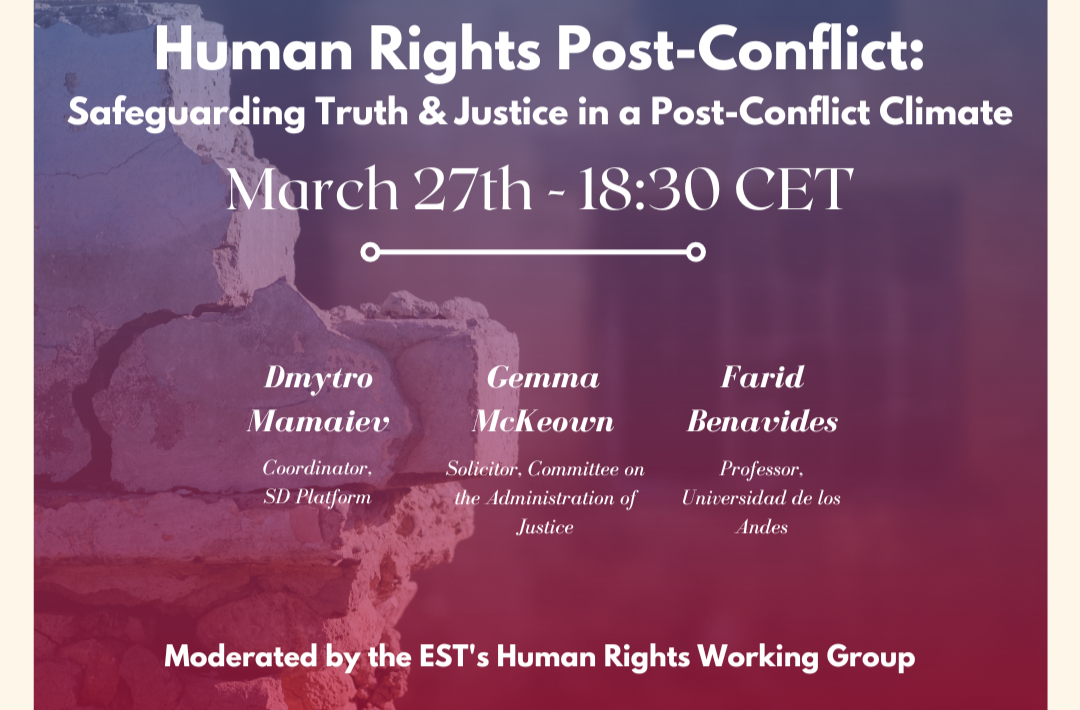 Human Rights Post-Conflict: Safeguarding Truth and Justice in a Post-Conflict Climate
Description of the event:
On the 27th of March, the Human Rights Working Group wants to mark the International Day for the Right to the Truth concerning Gross Human Rights Violations and for the Dignity of Victims. For this purpose, we are inviting you to participate in an online Q&A session to collectively reflect on contemporary issues around amnesties, the investigation of crimes of aggression, and the implications of conflict for victims' rights. Our motivation to organise this session arises from a deep concern regarding the war and humanitarian crisis in Ukraine as well as the introduction of legislation in the United Kingdom which would establish a Statute of Limitations to address the legacy of conflict in Northern Ireland.
The objective of this session is to contextualise the issues present in discourse in case studies within a human rights framework, enhancing knowledge and understanding of international and European human rights, and to provide a platform for victims' rights organisations. Our two case studies pertain to i) the investigation of war crimes / wider legal inquiries into human rights violations committed during the Russian war in Ukraine, and ii) the attempt to introduce a statute of limitations in domestic law which would end the prosecution of criminal cases involving state military personnel in the killings of civilians during conflict in Northern Ireland. These studies would examine the ramifications of their respective proposals for human rights standards and the potential for violating the rights of victims, survivors, and their families.
The event will serve as an informative and educational seminar that will explore the concepts of the right to truth, justice, and remedy, as well as the importance of sustaining peace processes and coming to terms with conflict and its contemporary ramifications. The session will feature a panel of experts in the fields of transitional justice, the rule of law, and victim advocacy.
Date: March 27, 2023 at 18.30 – 20.30 CET
Duration: 2 hours
Location: Online via Zoom
Speakers at the event: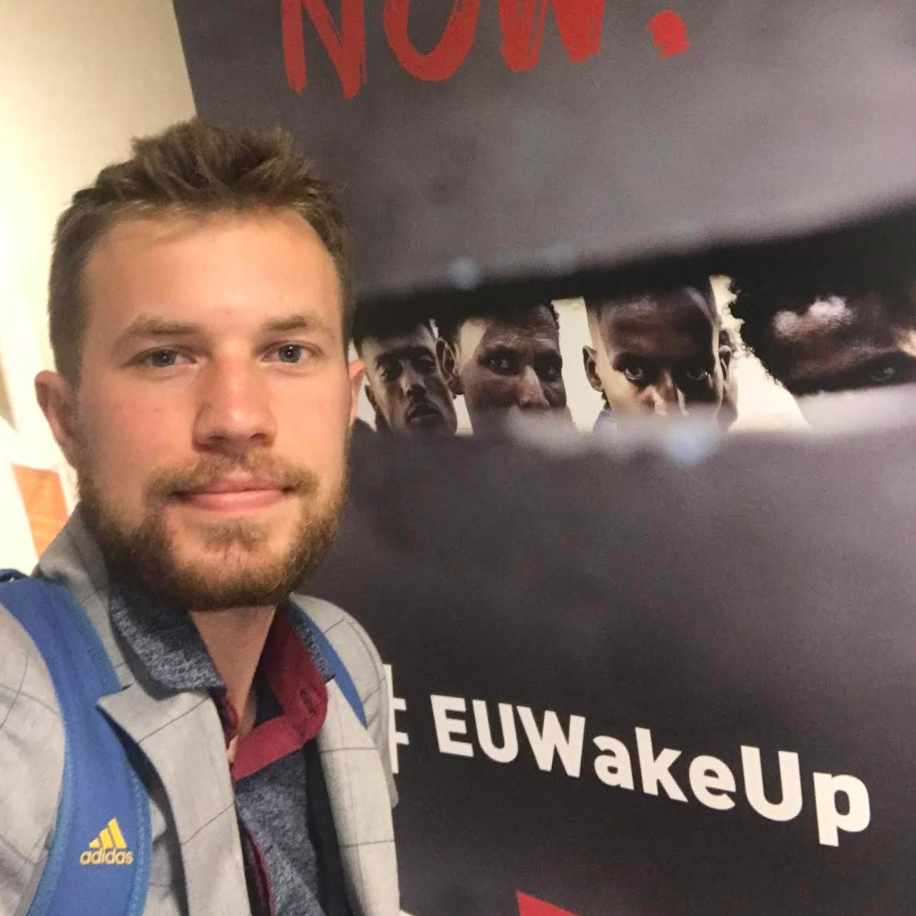 Dmytro Mamaiev is one of the SD Platform Coordinators. He is currently pursuing a PhD degree at the Lithuanian Centre for Social Sciences in Vilnius where his major is sociology and focus is on the integration of Ukrainian youth into the Lithuanian community. Dmytro`s professional focus is on migration issues (labour migration, youth migration, refugees), EU integration affairs and human rights protection. Dmytro has been recently a trainee to the European Parliament where worked with S&D Group on foreign affairs, with a precise focus on Ukrainian files. Undertook a traineeship with Ukrainian Parliament in 2018 where has been dealing with Ukrainian prospective accession towards the EU. Obtained undergraduate degree in international relations in Ukraine, postgraduate – international cooperation and protection of human rights (University of Bologna). Had an Erasmus exchange at the law school with the University of Malta. Active participant of the civic-political life in Ukraine since 2014 (fellow of YCG supported by OSCE PCU, SD Platform Coordinator, Ukrainian Young European Ambassador within the communication platform EU NEIGHBOURS east).
Farid Samir Benavides-Vanegas is a Colombian-Spanish lawyer and philosopher who has worked for more than 20 years on international criminal law issues. He holds a PhD in law and a PhD in political science. He has been deputy minister of justice and deputy director of the Colombia office of the International Center for Transitional Justice. He has published extensively on international criminal law, criminology and transitional justice. He is currently a professor of international criminal law at the Universidad de los Andes and an Assistant Magistrate of the Special Jurisdiction for Peace, which is the tribunal in charge of investigating war crimes and crimes against humanity committed in the Colombian armed conflict.