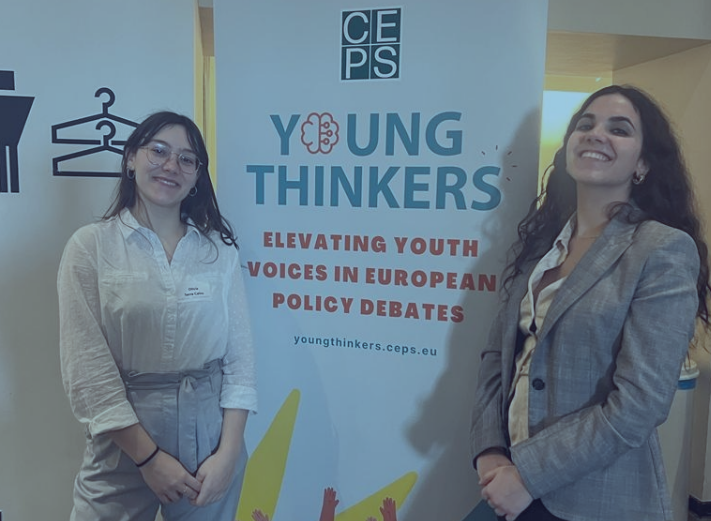 On the 1st March 2023, our International Officer Deborah Conserva and our Ambassador to Belgium Maria Masdemont attended the 10th edition of the Centre for European Policy Studies (CEPS) annual flagship event "Forging Europe's New Foundations: CEPS Young Thinkers" in representation of the EST.
The event revolved around the EU's strategic policy goals and whether they suffice to address the most pressing changes and challenges in Europe amid economic uncertainty, political upheaval, climate emergency, war and global pandemics.
Erik Jones, Director of the Robert Schuman Centre for Advanced Studies, and four CEPS Young Thinkers discussed the paradigm shifts needed. They reflected upon the most pressing policy issues in four key areas: energy and climate policy, security and defence, trade and technology, and democracy and institutions.
Many thanks to the Centre for European Policy Studies for the opportunity to attend this particularly insightful event as members of the European Student Think Tank.