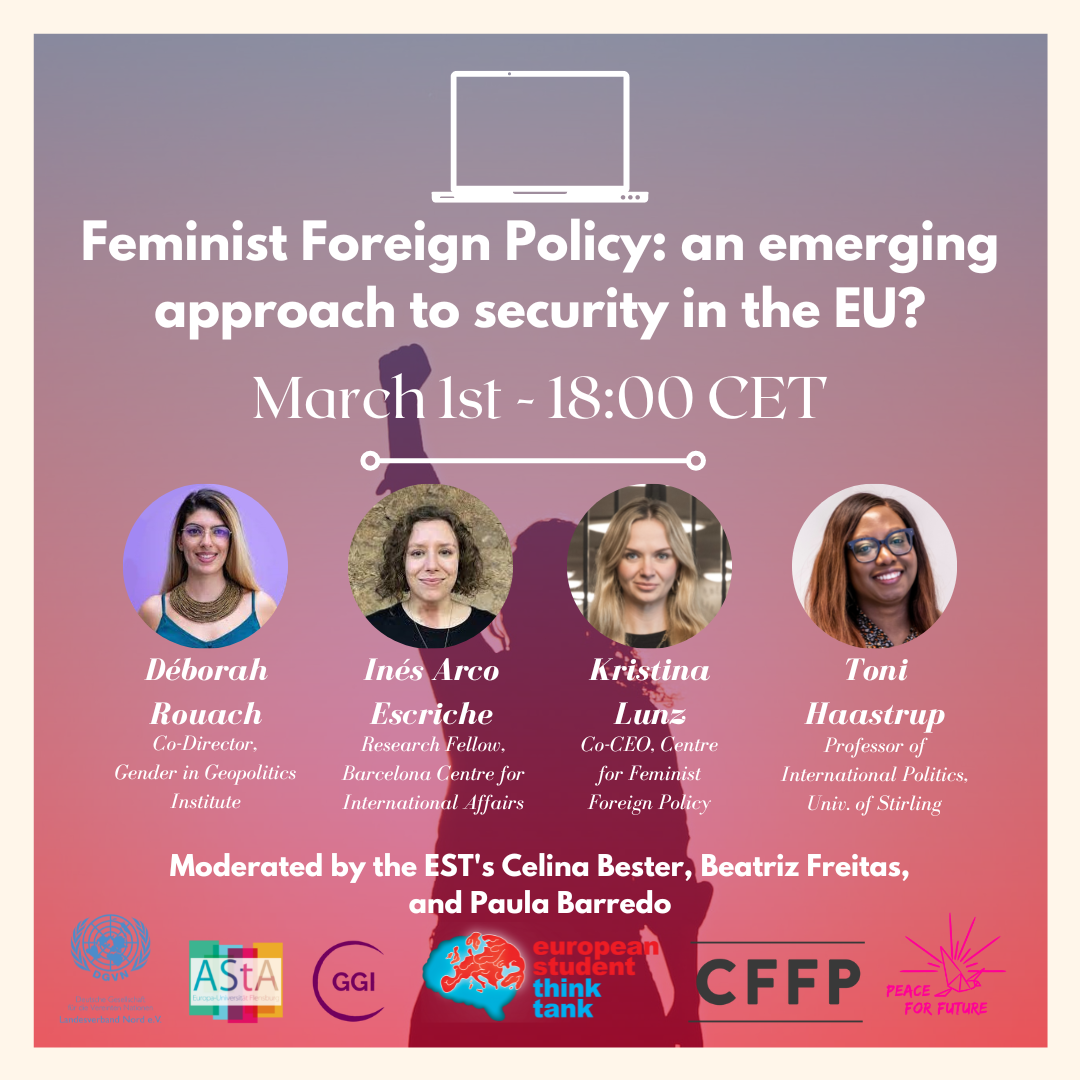 Rewatch the event here:
Feminist Foreign Policy (FFP) has been repeatedly discussed around ongoing conflicts in 2022, when more and more countries, like Germany started following the lead announcement. The current government is yet to present their FFP in spring 2023. But what does it mean and how could it impact that some member states have declared feminism in their political agenda? With this event, the EST wants to create a platform for dialogue and exchange with researchers and representatives who will discuss the different interpretations and definitions of Feminist Foreign Policy in the EU to highlight parallels and differences in their approaches. The varying definitions give a hint to differentiated perceptions of what feminist security might entail.
This event took place on March 1st with a high-level panel of speakers:
Déborah Rouach, Gender in Geopolitics Institute.
Inés Arco Escriche, Barcelona Centre for International Affairs.
Toni Haastrup, University of Stirling.
Kristina Lunz, Centre for Feminist Foreign Policy.