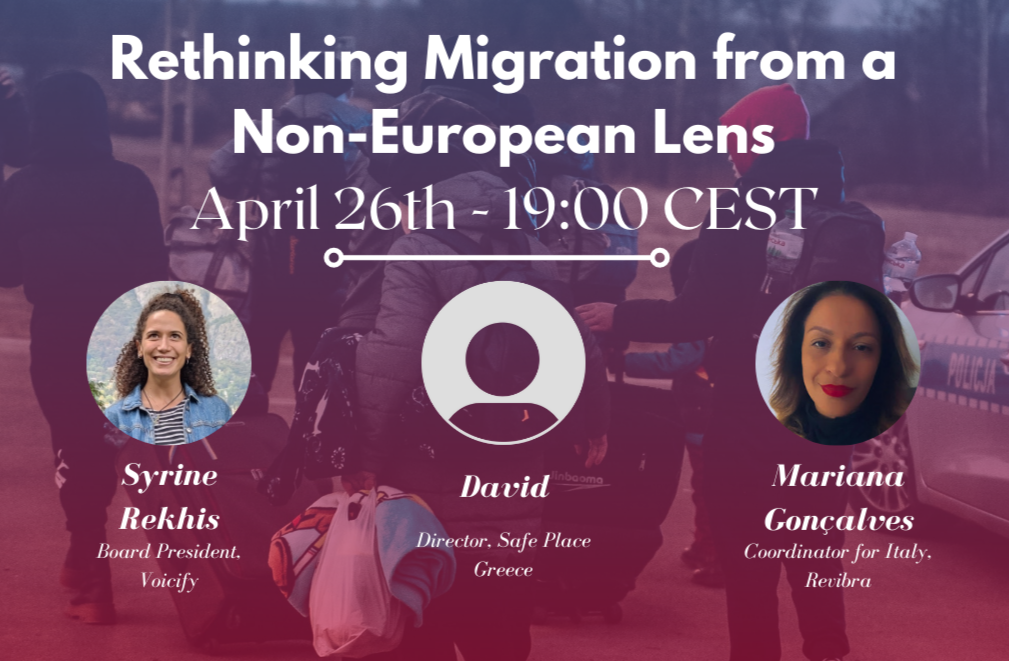 Rethinking Migration from a non-European lens : "The Odyssey in/to Europe"
Description of the event:
The Migration Working Group (MWG) aims at hosting an online event to advocate for a more inclusive and holistic approach to the dialogue between third-country nationals living in the EU and EU-citizens. Based on the last report made by Eurostat on Migration and migrant population statistics; "23.8 million people (5.3%) of the 446.7 million people living in the EU on 1 January 2022 were non-EU citizens" (2023). Therefore, the average age of foreign nationals living in the EU is younger than that of EU nationals.
Considering this data highlighted by Eurostat and a thoughtful reflection at the heart of the MWG, we consider that this may be an opportunity to launch a spotlight on the diversity of perceptions on migration and migrants living in the European Union. To this end, the members of the MWG together with different third-country nationals residing in the EU will discuss and challenge the mainstreaming discourses related to migration and migrants living in Europe.
This session could be an opportunity to listen to the testimonies and perceptions of people with migration-related experiences living in Europe before their arrival and how they might have evolved. Furthermore, this discussion will be held within a participatory framework in order to allow the participants to interact with the speakers and promote a healthy dialogue.
The Migration WG believes that this format is appropriate due to the increase of discriminatory behaviours and discourses against people with migration-related experiences living in Europe. This is also relevant in a context of the crisis of humanity, where European states as well as European institutions fail to respond adequately to the need to reinforce the dialogue between European citizens. The case study varies according to the speakers and their real-life experiences. For the instance, there will be Greece, Italy and France.
Date: April 26, 2023 at 19.00 – 20.00 CEST
Duration: 1 hour
Location: Online via Zoom
Speakers at the event: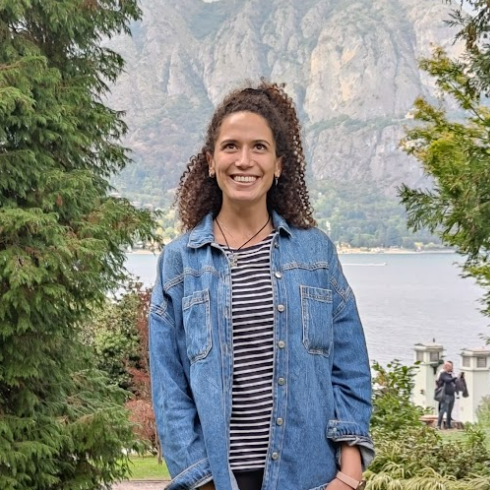 Syrine Rekhis is the President of VOICIFY-The European Forum for Youth With Lived Migration Experiences. She has been active in civil society in the fields of Human rights and democracy since 2011. She works as a freelance educator and researcher. She delivered more than 3000 hours of training sessions and workshops in North Africa and Europe. She worked on research projects in health, developed research tools and guides. Syrine is passionate about walking, theater and writing, and is currently writing stories for children on Human Rights.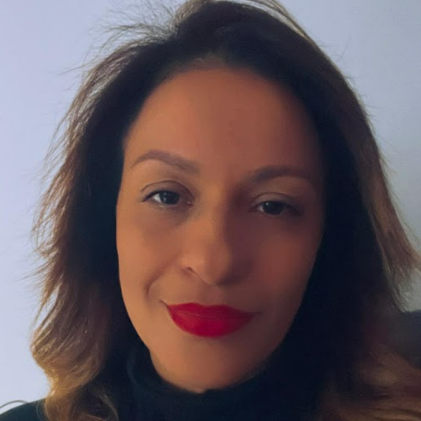 Mariana Golçalves is an activist for human rights and women's rights, coordinator of Revibra in Italy, a network for Brazilian women who suffer gender-based violence and in the EU. She works as a translator and Italian teacher, and has lived in Italy for 17 years now.
David (alias) is a gay asylum seeker from Cameroon and a passionate advocate for the global LGBTQIA+ refugee community. He is currently working as director of Safe Place Greece (branch of Safe Place International), a non-profit organisation supporting single mothers and LGBTQ asylum seekers and refugees since 2017.