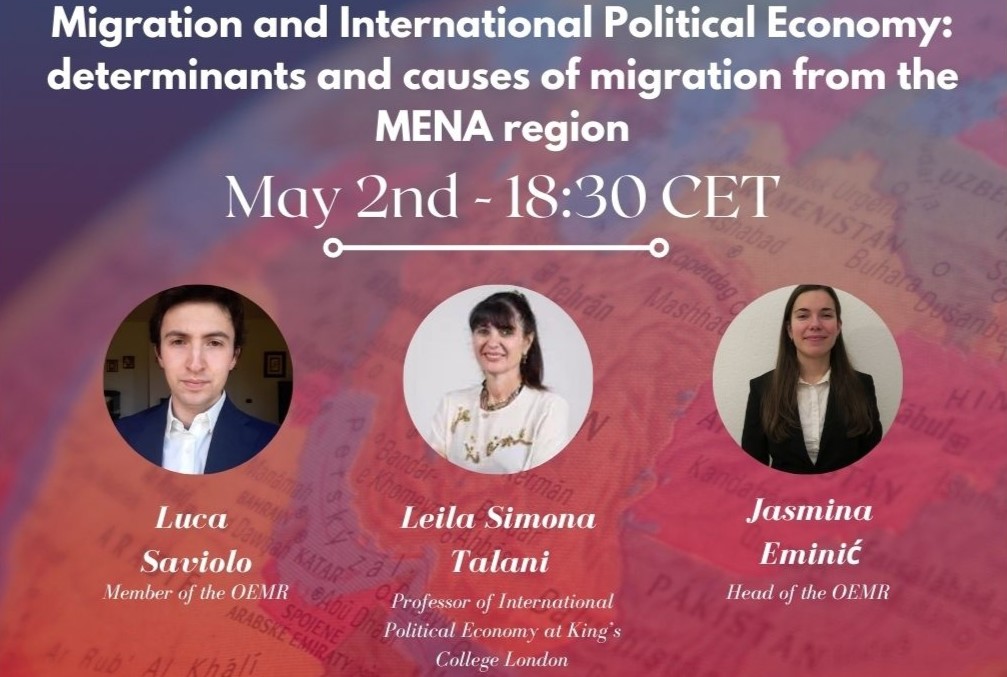 Migration and International Political Economy: determinants and causes of migration from the MENA region
Description of the event:
The Observatory on the EU-MENA Relations (OEMR) aims to host an online webinar to explore the implications and determinants of migration from the MENA through an International Political Economy (IPE) perspective. The objective of this session is to launch a first series of webinars on cross-cutting regional issues with experts, academics and policy officers called EU-MENA Relations: Between Challenging Realities and Promising Opportunities.
The main objective of this webinar is to provide a non-mainstream perspective on a highly debated issue such as migration. The session could serve as an informative, educational seminar which can give and suggest a new point of view on the phenomenon of transregional migration defining it as a structural issue. Migration is therefore linked to the processes of globalisation, technological transformation and relocation of production.
Date: May 2, 2023 at 18.30 CET
Duration: 1 hour 15 minutes
Location: Online via Zoom
Speakers at the event: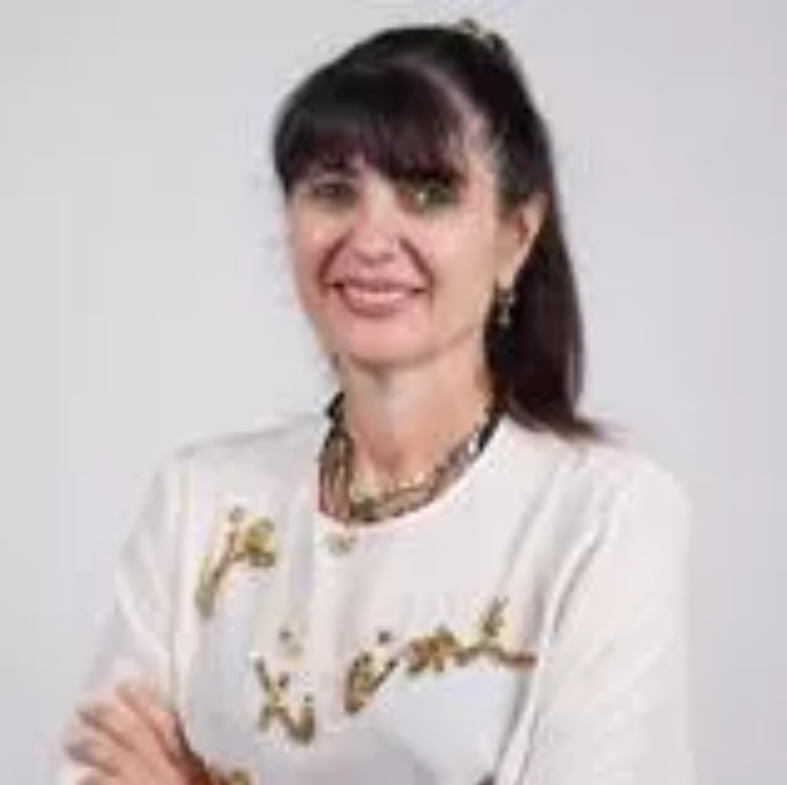 Leila Simona Talani is Professor of International Political Economy at King's College London and director of the KCL Centre for Italian Politics in London. She was awarded a visiting Professorship at the Kennedy School of Government of the University of Harvard and was appointed Jean Monnet Chair of European Political Economy by the European Commission. She also taught at the London School of Economics and the University of Bath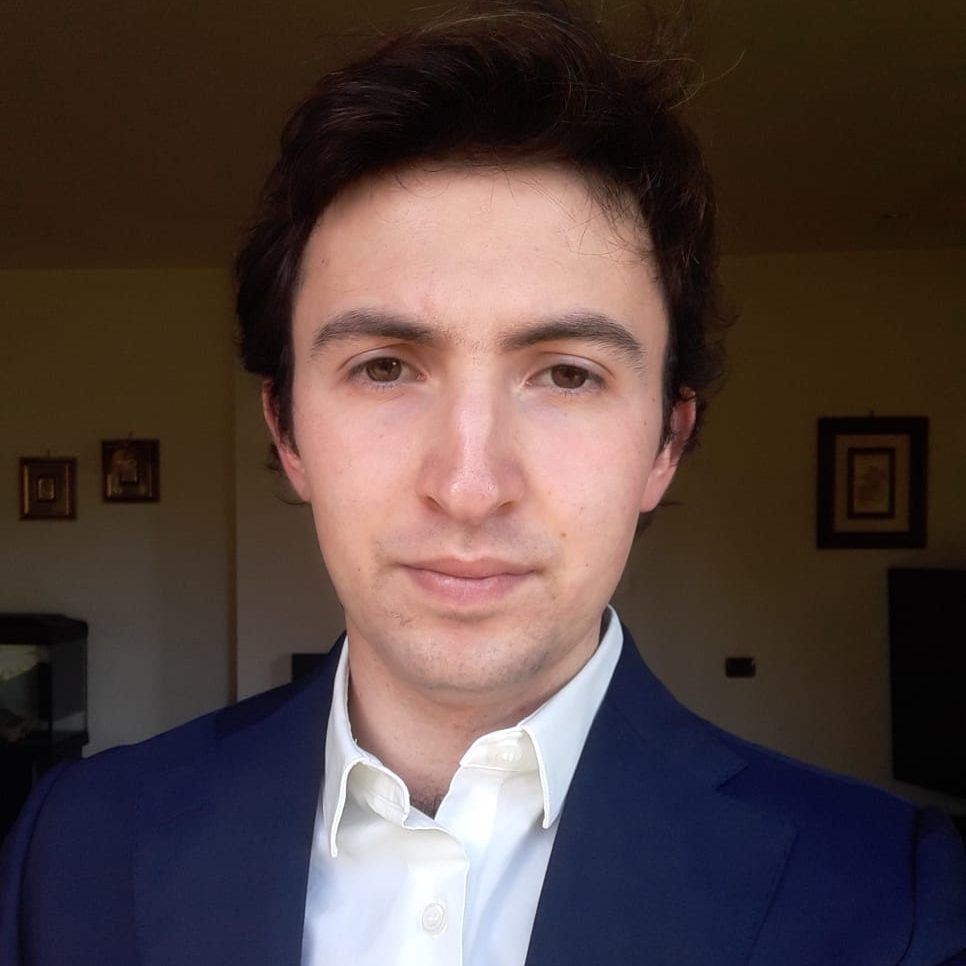 Luca Saviolo is a postgraduate student in Policies and Governance in Europe at King's College London and LUISS University. Majoring in European External Relations, he holds a BA with honours in Political Science at LUISS University. His research interests are closely related to EU foreign policy, European integration and development in the MENA region.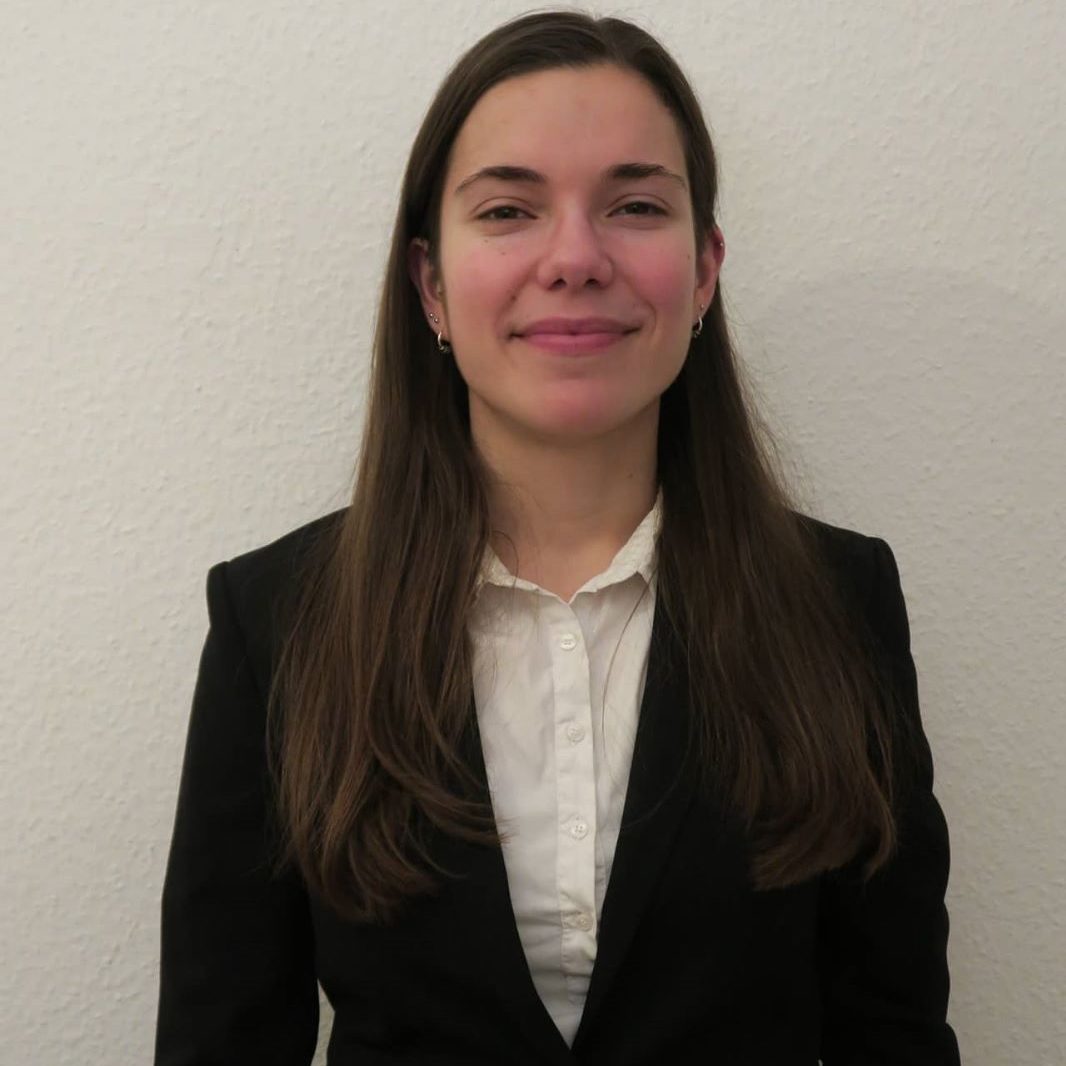 Jasmina Eminić holds a BA in International Relations and is currently pursuing a second BA in Culture and History of the Middle East at the Free University Berlin, specializing in Islamic studies. Her research interests are closely related to interreligious encounters, political Islam, nationalism, geopolitics, and sociolinguistics.