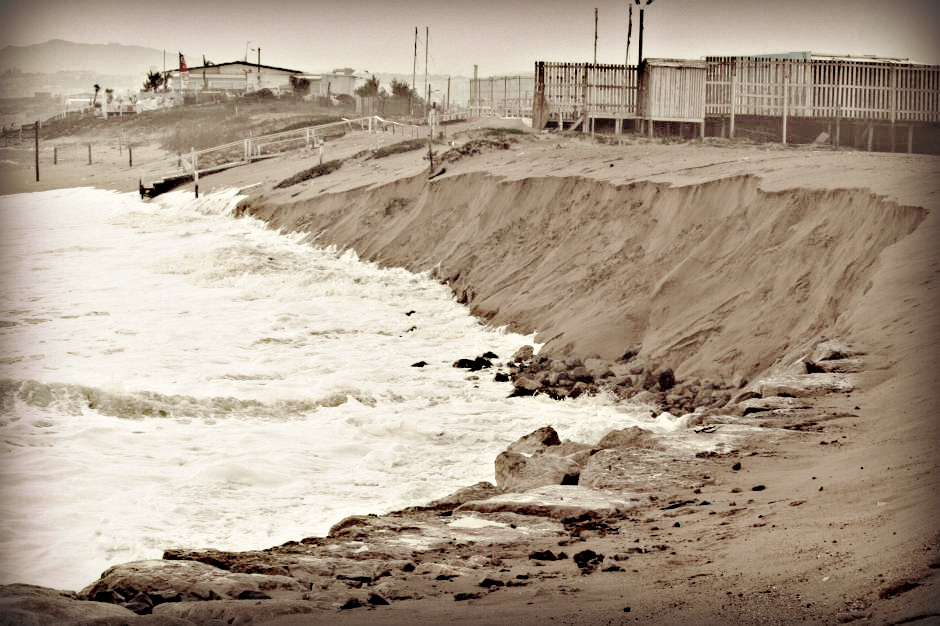 By José Baptista, EST Ambassador to Portugal. José will be leaving the EST soon, and his spot could be filled by YOU! Would you like to be an EST Ambassador and are you currently studying in Portugal? Get in contact with our international officer, Rebecca Fobbe: international.officer.est@gmail.com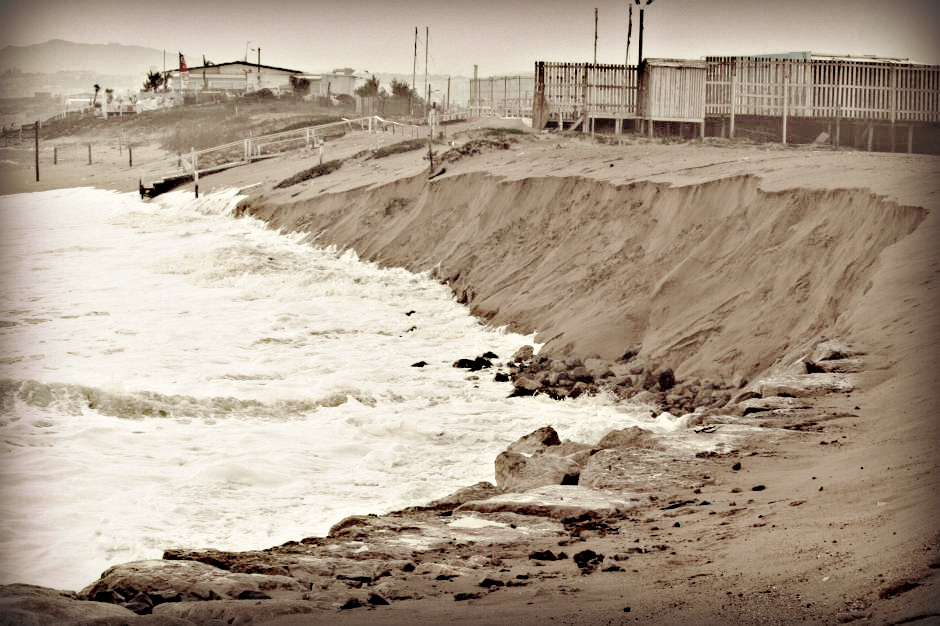 If the predictions on climate change come to life it will undoubtedly have a dramatic impact on our daily life. In that light, one of the most important analysis that must be done is to what would be the economic cost it would have. In the lines below, I will try to uncover some details on the most problematic issue the portuguese economy would have to deal with.
There is no doubt the biggest direct impact would be on tourism, that currently accounts for over 5% of Portugal's GDP and which growth is seen as a priority at national level politics. And much of that comes from our many beaches, crowded throughout all summer.
Here, the problem is simple: the rise of the sea level. Caparica, a place in the municipality of Almada and known for having some of the best beaches in Portugal is a perfect example of that. Where some time ago there were beach bars, now there is the sea, and in Cova do Vapor beach the estimative is that there has been a 26 meters of beach consumed per year. If we go south, to world famous Algarve, the situation is not much brighter, in Quarteira it is 6 meters per year. Basically, our beaches are in danger of disappearing.
So, now we must understand how this impacts the economy. It is a basic negative cycle: sea level rise, beach destruction, less tourists, loss of jobs, economic recession.
It will hurt more in regions like Algarve that grow around tourism, and the damage will be felt at various levels. Obviously, hotels and tour operators take a lot of the damage, but restaurants, bars and local commerce will suffer as well. Then, unemployment rate is bond to go up, leading to an overall decrease on consumption and as result economic stagnation or even recession.
This may seem too catastrophic for a mere rise in the sea level, and it is indeed taking the scenario to its extreme, but what is important to understand is that it will probably happen in some scale and we must be prepared. And that is the single most important lesson as I see it: we as a society need to take a look at what the future may bring and make sure we are ready to face its consequences.