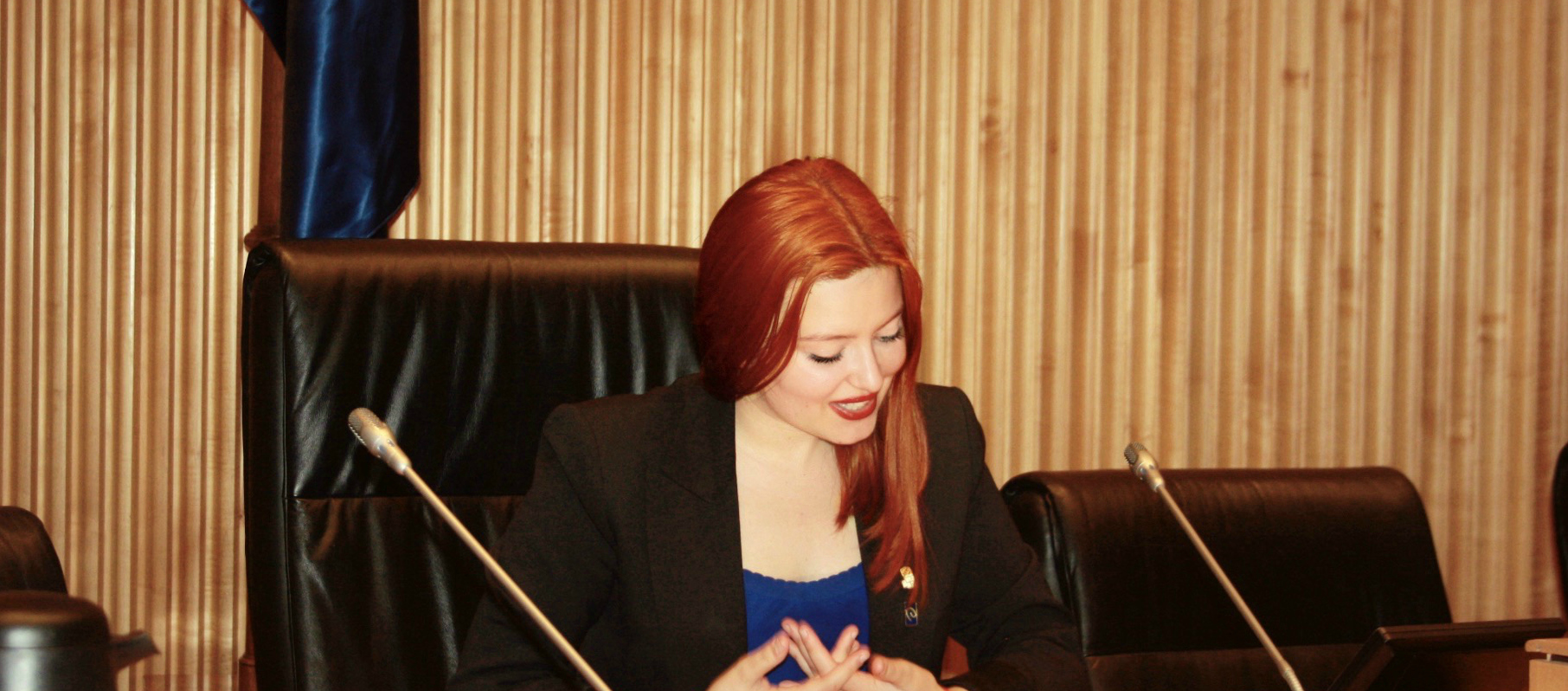 By Carlota Núñez Strutt, Director of Communication of the European Student Think Tank. 
Following a traineeship at the Council of Europe in 2015 and a year in the EST Board, I move to Brussels in September to begin a political communication traineeship in the European Parliament. I often get questions from eager future interns on what skills to develop to become a suitable EU candidate and, although everyone has a particular specialization that can be their candidacy winning point, I've rounded up a set of skills that I have found useful in my own work experience:
1. Directive skills:
Get involved in activities that require coordination & teamwork because in your internship you will be asked to be a part of a specific team for a specific project, and possibly coordinate your own work group. I'm personally active in a political party and its youth delegation, which has given me a lot of background knowledge in event and campaign coordination as well as in public speaking. However, if you don't want to be linked to a particular party, you can acquire the same directive and intra-personal skills from activism through NGOS and Think Tanks like the EST Think Tank – so apply for a position in our team!
2. Communication skills:
Whether you're doing a communication internship like I did, or a legal internship, the work of EU institutions is inherently linked to communication as society is currently interconnected by new technologies, and politics require communication tools that engage with a very social-media active audience.
a) Build your own institutional networks: Create a professional Linkedin profile and a twitter account you use to publish your work. Social networks can be very useful for building a digital portfolio and giving you credibility. When I applied to be Director of Communication at the EST and I was asked what my experience with social networks was, it was useful for me to be able to show my professional twitter account and how I use it, in order to credit the skills I talked about in my interview.
b) Publish your writing. Writing about IR is useful from a journalistic side; I was asked to write press releases, articles, to proofread legal documents etc. in my Council of Europe internship. It is also useful for the actual application process because a lot of internships you apply for ask you to send in published pieces. The quality of your work will be much better if it is a previously published piece you have taken time to write than if you have to rush your writing to meet an internship application deadline. Here in the EST we'd love to publish your work – so don't be shy!
3. Step outside of your university:
It can be tempting to sign up for a lot of extra-curricular courses your university offers, but nothing compares to the practical experience you learn getting involved as an intern or volunteer for a project you care about. Last year I was involved in the monitoring of local and national elections in Spain, I attended the S&D School of Democracy conferences in Italy and participated in workshops and debates with MEPs, I've previously volunteered as a teacher in Africa.
Although I've missed a few days of class being involved in work outside university, the practical skills I acquired were enormously useful for my first internship last year. The theory came entirely from my university, but if I hadn't stepped outside of my degree I would have struggled with the practical aspects of my internship, so I think it is worth taking a risk when you are young and getting involved in as many activities as you can balance.
4. Networking:
The traditional image of networking if often associated with galas. However, networking is a skill that can be developed by anyone in the right context. Political conferences, University Seminars with guest lectures from EU institutions and youth events like EYE are a good place to talk with people of the same field of work, to participate and ask questions that showcase your interest and potentiality as a candidate. Networking is a good way to build credibility.
Often more experienced professionals tend to think that young people are not as responsible and as prepared as their generation. Sometimes there is an age stigma that follows youth around when we try to participate on the same level as more experienced professionals. Therefore, as a young professional it is very important to convey maturity, responsibility and dynamism. The way you interact with more experienced professionals – it can be as simple as a firm handshake, looking someone in the eye when talking, respecting cultural etiquette in an event with multicultural representation— is a sign of emotional intelligence linked to networking that is part of your credibility.
5. Languages:
Languages are part of the communication skills I have redounded on and will be like an arm or a leg to any job in a EU institution. Whilst in most EU traineeships you are required to have a high level of at least French or English plus one other European language, the more fluent you are in both the Secretariat Languages (French and English) the easier your work will be once you begin your internship. For instance, even though my main language at the Council of Europe was English, the rest of my colleagues at my department were French. Of course, I told them to please do the meetings in French as me being British shouldn't alter their usual schedule.
Language skills don't necessarily mean a prestigious title from Cambridge. What I found most useful when I was working in Strasbourg was oral French: every day French I would speak in meetings, I would speak to the French staff from the printing department, the security guards, etc. Even though my French grammar isn't perfect (nor it was expected to be), making an effort to speak in the native language of other colleagues shows that you are easy to work with. Employers will value that when considering to ask you to stay on after your internship. I would advise you to practice your conversation skills by doing language exchanges before your internship, instead of spending money on grammar lessons.
6. Dynamism:
The first few weeks of your EU internship, you will focus on doing a perfect job. However, your choice of Institution will have had many interns with high qualifications that have done a meticulous job, and many more will replace you in the following term. What will make you stand out is what innovative ideas you bring to the table. You're lucky that you are from a new generation of professionals that can help more experienced professionals reconnect their work of the EU institution with young people, and you have a vision that the more experienced professionals may not have. So use your energy, ideas and dynamism to your advantage. I was very lucky at the Council of Europe, because most of the ideas I proposed to my boss, she was extremely encouraging about and asked me to pursue. Being dynamic is also useful, because once you propose an idea to your team, it is very likely they will ask you to direct that idea in a project, therefore giving you a higher responsibility and a chance to showcase your potentiality as a future employee in your organization.
Let me know what your EU internship experience was like, and what skills you found more useful when living the high life in Brussels!
Follow the EST on Twitter: @ESThinktank
Follow Carlota on Twitter: @nunezstrutt