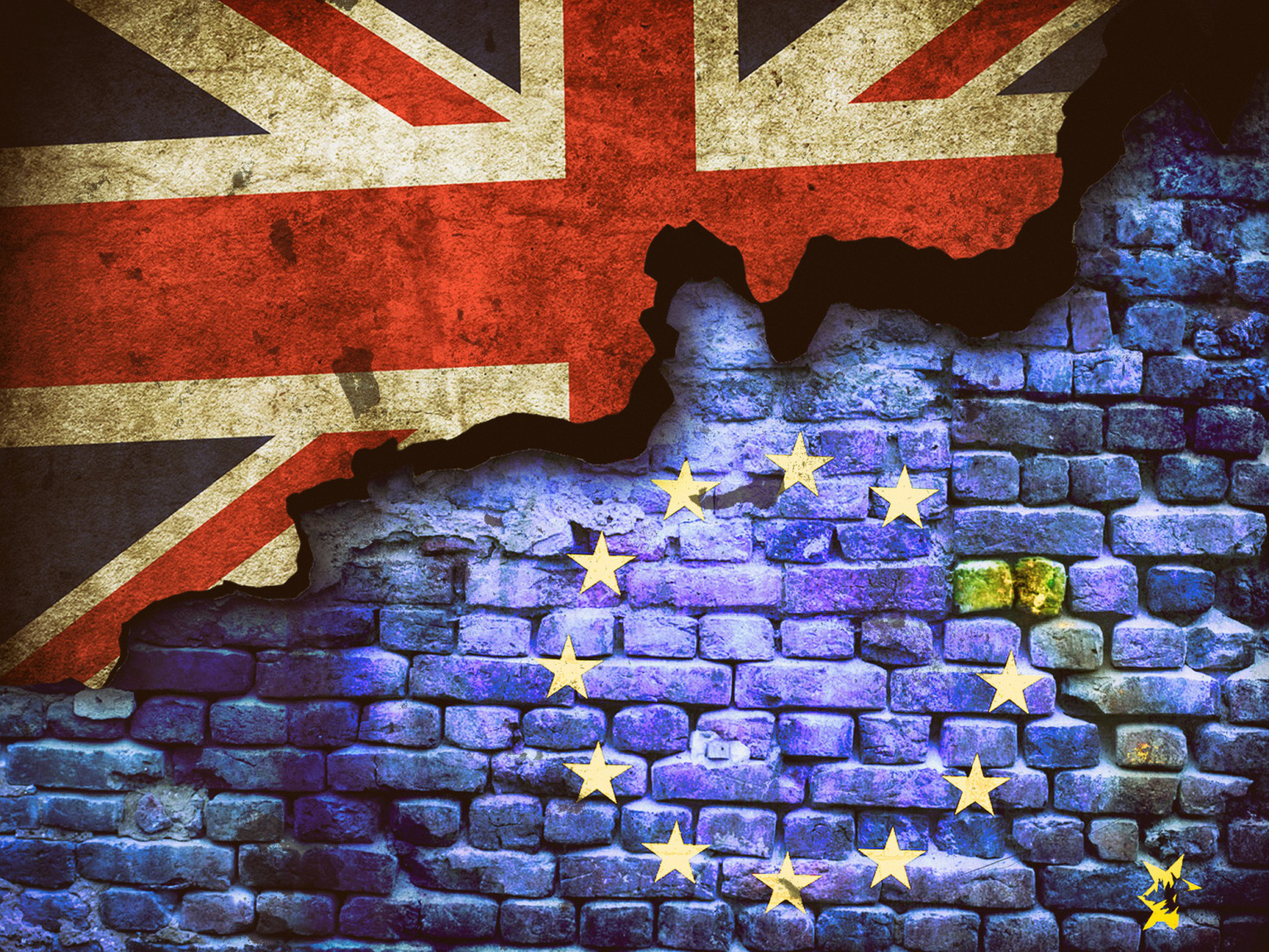 These are uncertain times for British academia, with growing concerns about the future rights of EU citizens in the UK and about the security of programmes such as ERASMUS+ which are essential for student mobility.
Our England ambassador, Rensa Gaunt, is stuck between two opposing views of Brexit: she is from a region that voted overwhelmingly to leave the EU (70%), but studies in Cambridge, which was 70% Remain, and where students' concerns are heard more strongly.
Now, voices from both sides must decide what to compromise on: is a hard Brexit worth the hit to our international academic reputation, if we can regain some control over UK-EU migration? Are we already starting to feel the negative effects? We spoke to Dr Martin Ruehl, researcher on German intellectual history at the University of Cambridge, to hear his perspective as an academic from the EU.
In the months before Britain's EU Membership Referendum, what were the main concerns for European academics in British academia?
As a lecturer in modern languages, I was worried about specific, practical issues such as the ERASMUS program, our ability to apply for EU-funded fellowships and to participate in EU-funded collaborative projects, etc. More generally, I was worried that European languages and the interest in European history and culture would suffer in case of a decision to "leave".
After the results of the Brexit vote, media outlets reported that growing numbers of British researchers were already finding it difficult to receive funding from Horizon 2020, the EU's current research programme, as well as other European funding bodies. What has been your experience with funding since the Brexit vote? Does the situation affect you as an academic at a British university?
It has not affected me in any concrete, palpable way so far, since Article 50 has not been triggered yet, but there is now a deep sense of uncertainty regarding the university's ability to access European funding bodies.
What was the reaction of your university after the vote in terms of their non-British staff?
The Vice-Chancellor issued a general statement, trying to reassure everyone that Cambridge University would seek to mitigate as much as possible the effects of "Brexit". There were no other assurances that I'm aware of.
What was your personal reaction to the results of the referendum? Do you feel this will benefit or hinder British-European academic collaborations?
Personally, the result left me in state of shock, or at least disbelief, and genuine disappointment/frustration. Perhaps even desperation. It is too early to tell, but the effects of "Brexit" on British universities – and on non-British staff working at British universities – are likely to be disastrous.
Have attitudes towards European academics changed in the British academic sphere since the Brexit vote? If so, how?
I have not personally experienced any change of attitude or different "treatment" at Cambridge (which of course voted overwhelmingly in favor of "remain"), except that many British colleagues have expressed their own consternation and embarrassment in the face of Brexit.
Will Brexit have a major change on job opportunities and research partnerships between British and European academics?
There is little doubt, in my mind, that Brexit will negatively affect both research partnerships and job opportunities, but it is difficult to gauge, at this point, the full extent of these changes.
Do you believe Brexit will harm the reputation and quality of British academia?
I firmly believe that Brexit will weaken the quality of research and teaching at British universities. And this, obviously, will harm the reputation of British academia. Cambridge, of course, has accrued, over many centuries, an enormous reputational surplus. So it will take a while before the nation-wide reputational damage makes itself felt there, but it will not be immune to it.  To be internationally recognized as a university, you have to be involved in international research collaborations, you have to be able to attract the best international students, teachers, and researchers – you have to be international.
If Britain chooses to leave the European Union completely, leaving the single market and rejecting freedom of movement, how will this affect your future employment and research opportunities?
In that case, there would be numerous practical obstacles, large and small, that are likely to impede my work as a researcher and teacher employed by a British university. For instance, it will be more difficult for me recruit outstanding undergraduate and graduate students from the continent; it will be more difficult for me to obtain European funding for research, and on a very basic level, it will be more difficult to travel to archives, conferences, etc.
Clearly, the UK government has its work cut out to both follow through with Brexit, and ensure that its international reputation is maintained. It remains to be seen whether student mobility will be protected, and in the worst case scenario we in the UK could be cut off from the wider academic world, in this age of increased international cooperation. I hope that, when decisions are being made, it is not forgotten what a contribution EU citizens make to our academic strength, and how we as UK citizens ourselves benefit from our freedom to study abroad and cooperate internationally.
---
Rensa Gaunt is a student of modern languages and cultures at the University of Cambridge, and is EST Ambassador to England. You can contact her at england.uk.est@gmail.com.