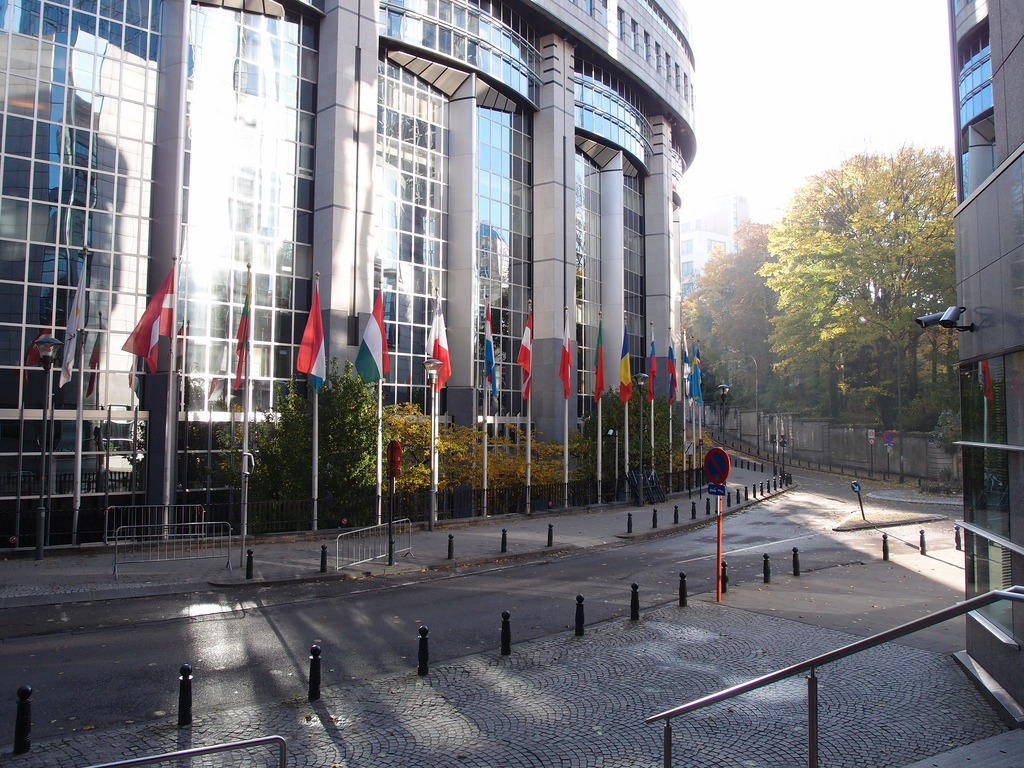 A few weeks ago, people gathered in Brussels holding signs with 'Repeal the 8th' written on them to show solidarity with the Abortion Rights Campaign's March for Choice. This event was part of a world-wide movement, in which over 21 other actions were organised in cities all over the world including Paris, Berlin, Vancouver and Melbourne (Digby, 2017).
But what is 'Repeal the 8th'? The movement started in Ireland, a country not only known for its Guinness and friendly people, but also for having one of the strictest abortion laws in Europe (Gorman, 2016). Currently, there is a strong debate regarding its abortion laws with people calling for a repeal of the 8th amendment, which equates the life of the foetus to the life of the mother (Bunreacht Na hÉireann, 1937). According to statistics, since 1983 a total of 205,704 Irish and Northern Irish women have travelled to England to receive an abortion (Digby, 2017), which equates to a daily average of 10 women crossing over to England for an abortion (Irish Independent, 2016).
The UN has called Ireland's abortion laws "cruel, inhuman or degrading" (Merelli, 2016) after hearing a case where a woman was forced to choose between carrying her baby to term, knowing it would not survive, or travelling abroad for an abortion. The laws permit for an abortion to be obtained under very strict circumstances, such as threat of suicide, which has to be evaluated by a panel of experts (Protection of Life During Pregnancy Act of 2013). However, Irish law does not allow abortion in the cases of rape, incest, inevitable miscarriage or fatal foetal abnormality (Bunreacht Na hÉireann, 1937). Furthermore, it is very complicated for a woman with cancer to qualify for the procedure and therefore would have to forego treatment (MacMahon, 2016). In 2012, a woman died during miscarriage from a sepsis infection as her pregnancy could not be terminated (McMahon, 2017). This re-ignited the 'Repeal the 8th' movement, calling for the law, which allows abortions to save a woman's life but not to safeguard her health,  to be changed. In a country, where a man confessing to raping a woman ten times  merely receives a suspended sentence (The Journal, 2015), i.e. no jail time, it is beyond ridiculous that sanctions for procuring abortion pills are fourteen years imprisonment (Mirelli, 2016). After many years of campaigning, a date for a referendum on abortion laws has finally been set for 2018 (Kenny, 2017). Having a referendum is an achievement in itself, but now let's ensure women's voices are actually heard.
---
Jade Tenwick is a trainee at one of the EU institutions. Her days are spent drinking coffee, reading Politico and searching skyscanner.
References:
Irish Independent (2016). Almost 10 women from Ireland had abortion in UK every day last year. (n.d.). Retrieved from Campus.ie: http://campus.ie/surviving-college/almost-10-women-ireland-had-abortion-uk-every-day-last-year
Bunreacht Na hÉireann. (1937). Dublin, Ireland.
Business Insider. (2016, December 12). The 9 countries with the most draconian abortion laws in the world. Retrieved from The Business Insider UK: http://uk.businessinsider.com/countries-strictest-abortion-laws-2016-12?r=UK&IR=T/#el-salvador-has-a-complete-ban-on-abortions-and-the-strictest-reproductive-rights-laws-in-the-world-1
Digby, M. C. (2017, September 29). Global support grows for Dublin's March for Choice. Irish Times. Retrieved from Irish Times: https://www.irishtimes.com/life-and-style/abroad/global-support-grows-for-dublin-s-march-for-choice-1.3235893
Kenny, C. (2017, September 27). News Maven. Retrieved from Leo Varadkar outlines dates for forthcoming referendums: https://newsmavens.com/news/change-indicators/647/will-irish-women-still-need-to-go-on-abortion-holidays-in-2018
McMahon, A. (2017, October 28). 'Never again': Vigils mark 5th anniversary of Savita's death. The Irish Times. Retrieved from 'Never again': Vigils mark 5th anniversary of Savita's death: https://www.irishtimes.com/news/social-affairs/never-again-vigils-mark-5th-anniversary-of-savita-s-death-1.3272923
Quartz. (2016, June 10). The UN decided Ireland's abortion law is a violation of human rights. Retrieved from Quartz: https://qz.com/703558/the-un-decided-irelands-abortion-law-is-a-violation-of-human-rights/
The Journal (2015, July 13). No jail for man who raped his girlfriend up to 10 times while she slept. Retrieved from The Journal : http://www.thejournal.ie/no-jail-man-raped-girlfriend-sleeping-2213948-Jul2015/
McMahon, M (2016, September 23) 'The Eighth Amendment' The UCC Express. Retrieved from 'The Eighth Amendment' https://uccexpress.ie/the-eighth-amendment/