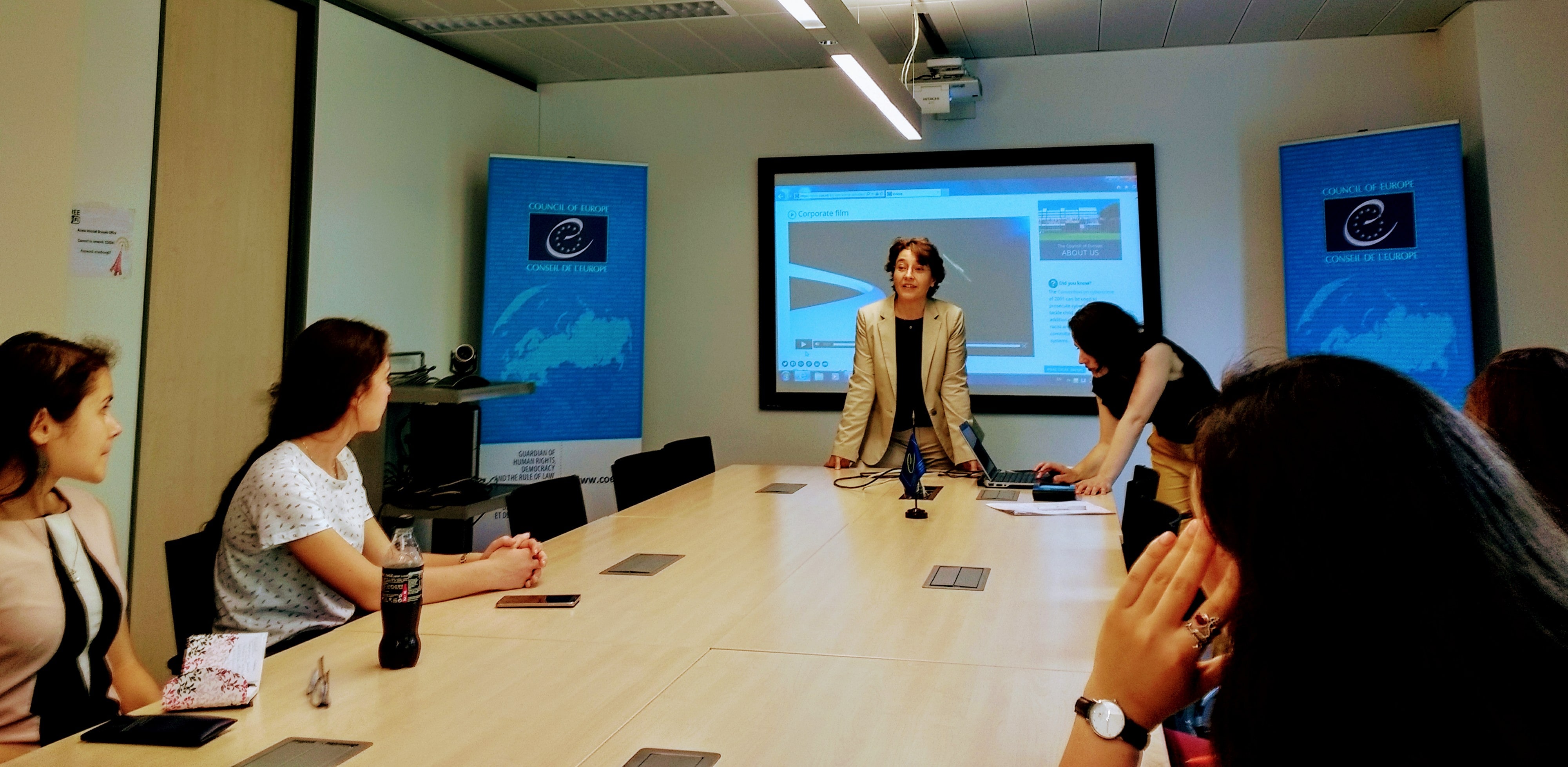 On May 29th, we visited the Council of Europe liaison office to the EU in Brussels and had the opportunity to meet staff members of the Council of Europe.
Our speaker Ms Gisella Gori (Children's Rights Division) presented the work of the office and explained about cooperation between the Council of Europe and the EU on common fields such as the protection of Human Rights, democracy and the rule of law.
The Council of Europe Liaison Office in Brussels concentrates on three levels of cooperation (political, technical and legal) and has daily interactions with EU Institutions, NGOs and national representations. In spite of its achievements, the Council of Europe has still to deal with current struggles such as cybercrime, terrorism, corruption, data protection, trafficking and torture.
Yet it is still considered to be the "Guardian" of Human rights, democracy and the rule of law within Europe.