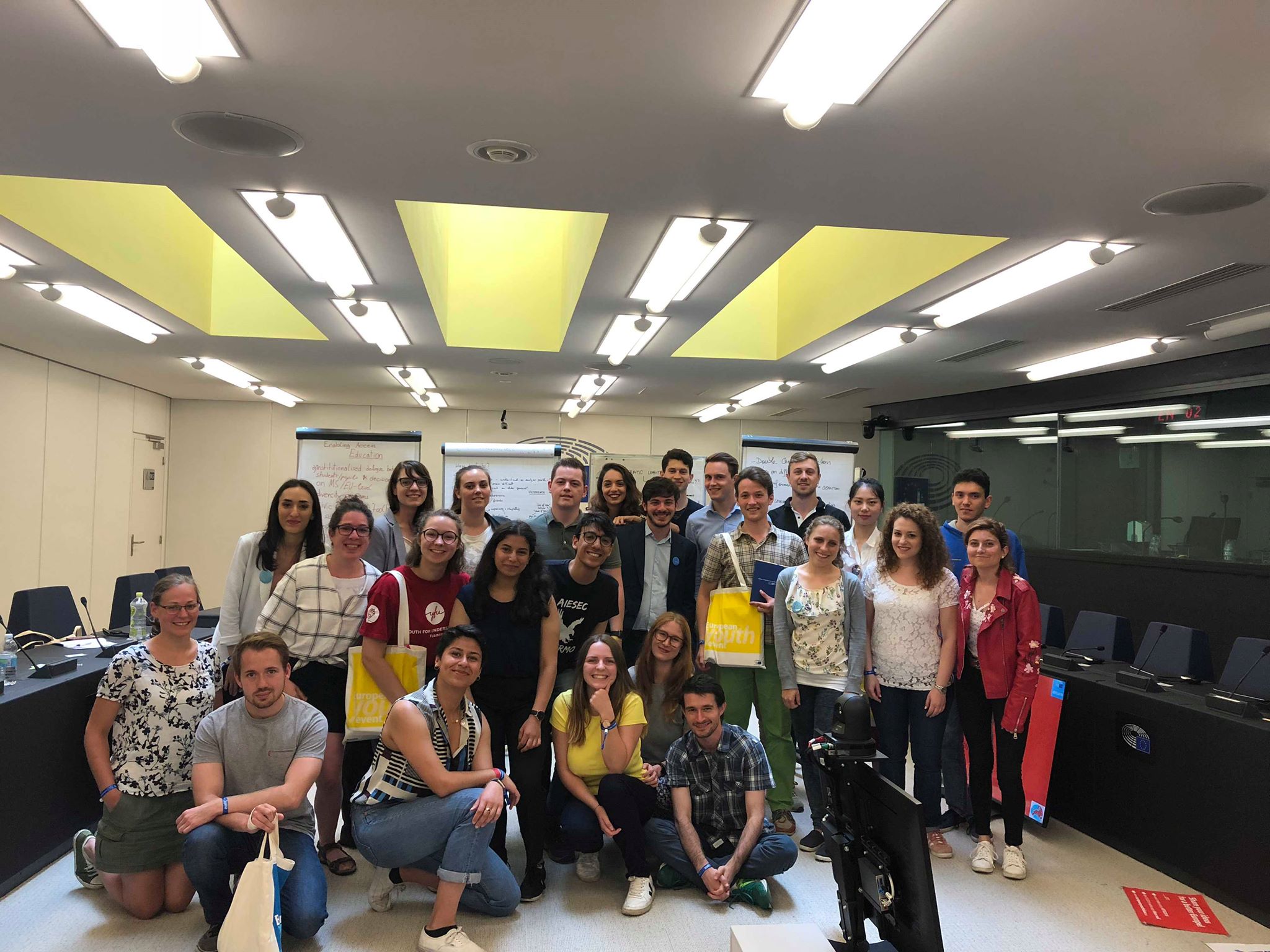 On June 2nd and 3rd 2018, the European Student Think Tank visited the European Youth Event 2018.
In our opinion the event was a great success and we left feeling inspired by all the pro-European energy and spirit. Our group was already quite international, but to sit and discuss with people from all across the EU reminded us all of what we have in common, and why the European project is one we must continue to fight for.
The workshop organized by the EST "In or out? Open access to decision-making for all young Europeans" tied in to this idea, asking whether all Europeans have the same access to political participation. The EST's pan-European group of ambassadors wrote a common article on this question and identified four key challenges for participants to delve into in the workshop: access to information, education, civic consciousness and democratic legitimacy.
We are impressed at the amount and kind of innovative solutions we came up with in our 90 minutes together with our participantsand look forward to sharing them with you, our audience, and the EU institutions. Some recommendations have in fact already been handed in! One of our favourites was to hold European Youth Events across all member states, organised for example by the Commission Representations, to make the EU's work more accessible locally.
You will be able to read up on all we came up with in a final report very soon. For now, mark your calendars to join the EST for EYE2020!