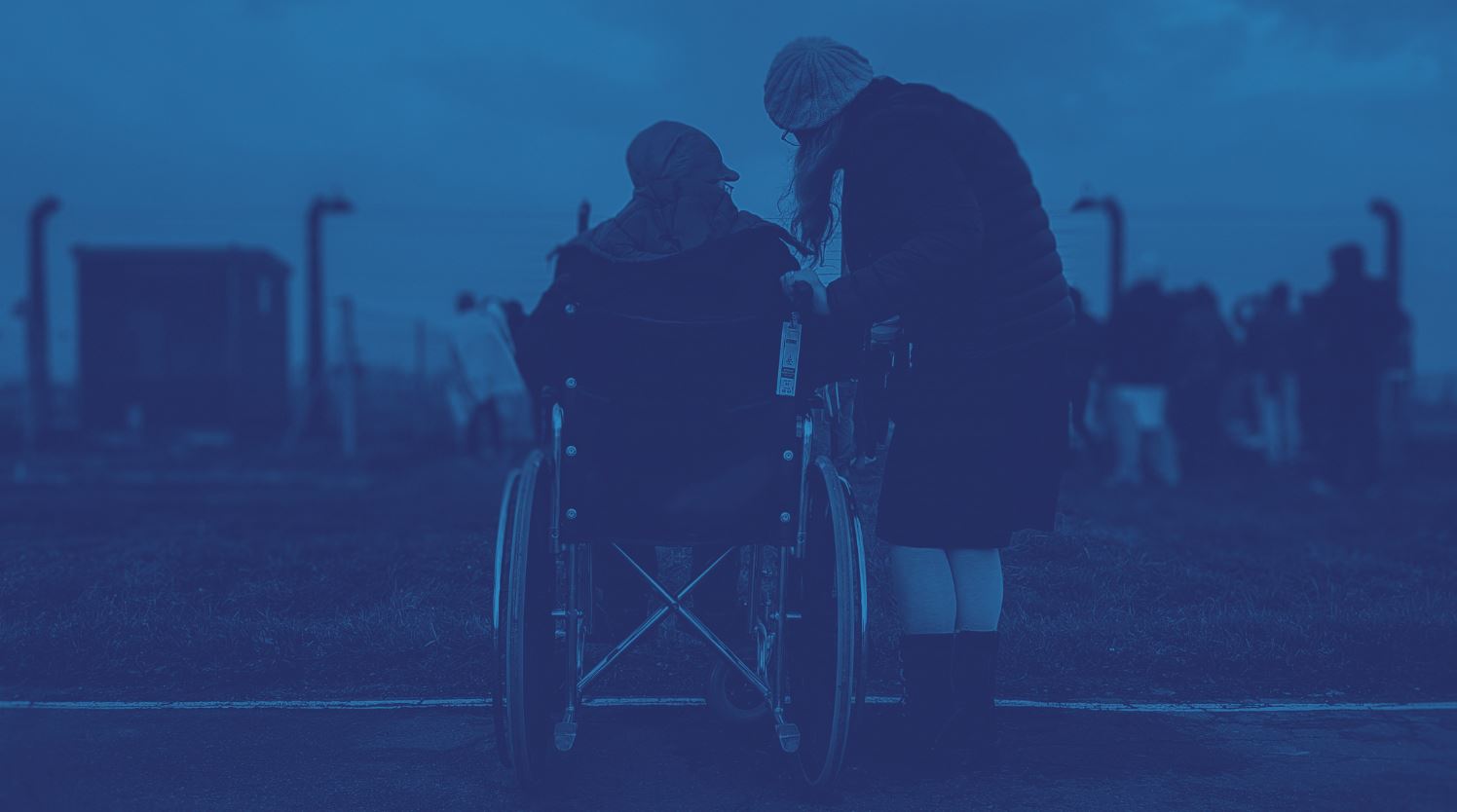 Written by Stefanie Schäfer
Solidarity is an essential value of the European Union (EU). For instance, French Minister Robert Schuman (1950) stated, "Europe […] will be built through concrete achievements which first create a de facto solidarity". However, solidarity is more than just a value: It is a legal principle established through the founding Treaties of the EU itself (Di Napoli Ester et al: 2018). Nevertheless, Member States of the EU still lack full solidarity in many policy areas such as EU migration, health, and social policies. Correspondingly, a weak social cohesion among EU Members is striking. Social policies are still widely seen as a topic of national competence and ruling, only slowly developing to be partly coordinated on the European level (Bernhard Stephan: 2010). 
One of the biggest steps in the direction of greater coordination on an EU level is the so-called "European Pillar of Social Rights" (EPSR) that was established by the European Commission on 26 April 2017. The EPSR includes 20 key principles and rights regarding social policy, which are coordinated around three key categories: equal opportunities and access to the labor market, fair working conditions, and social protection and inclusion (European Parliament: 2020). It had two objectives: one was to react to the still high unemployment rate in many Member States in the aftermath of the financial crisis of 2008, and the second aim was a general renewal of the EU social policy framework. Even though it is highly valued by many as a real instrument towards a more social Europe, it represents a soft law legal instrument, which means it will be neither binding nor sanctioned in case of non-compliance of Member States. Furthermore, the responsibility for the implementation of the Pillar was passed on to the national and regional level, with the EU only remaining a setter of further guidelines (Rasnača Zane: 2019). 
Moreover, the EPSR will most probably not be a sufficient answer to the devastating effects of the Covid-19 pandemic on the labor market and the socio-economic situation of millions of EU citizens. In the aspect of its limited effectiveness, the EPSR might be similar to the European strategy of the "open-method of coordination" (OMC), which was enhanced as a soft law instrument through the Treaty of Amsterdam in 1997. The OMC, with its aim toward a progressive convergence of social policy among Member States in the fields of employment, social inclusion, healthcare, and pension policies, while still respecting local diversity, could not cushion the effects of the financial crisis in 2008 and left Europe more unequal than before (Di Napoli Ester et al: 2018). 
In response to the unique obstacles that Member States face in the midst of the sanitary crisis and its economic and social consequences, the EU Commission launched a historical recovery fund enclosing € 1.8 trillion. The new EU Commission's financial support exists next to the already enacted EU Cohesion strategy of 2021 – 2027 with its objective to strengthen Europe's social policy through enhancing quality employment, education, social inclusion, and equal access to healthcare (Cavalli Laura et al: 2020). Nevertheless, the Recovery Fund itself, as a long-term budget, is linked to the "Next Generation EU" initiative, therefore resting upon the main objectives of the initiative such as a green transformation, resilience, and digitalization. Therefore, consideration given to social cohesion policies and programs that are directly linked to aspects such as social inclusion and equality only receive a comparably small amount of the historical € 1.8 trillion recovery package (European Commission: 2020). Thus, it is questionable if the EU response towards the social impacts of the Covid-19 crisis will be sufficient in its ability to deal with the different scopes of the Covid-19 pandemic's social effects among Member States, especially hard-hit Members such as Italy and Spain. 
Even with new solidarity in some areas such as health (e.g. EU4health program), the EU's recovery package shows once again a lack of leadership or coordination regarding social policy on an EU level. It might be worth rethinking the surrender of competences of EU Member States in this area. Similar to the national level, social inclusion and equality present fundamental values for a sustainable European society. Healthy and equal societies with a good welfare system are less likely to support right wing or Eurosceptic parties. Such societies tend to have less social conflicts and violence, and all citizens, including those of the higher and middle class, are less stressed and worried about their socio-economic position (Nettle Daniel: 2018). Hence, a stronger competence of the EU for implementing social policies on an EU level is needed while also taking into consideration country specific differences. Trying to base a new EU social policy not only on inequalities within the states but also on those between the states will be the only adequate way out of the new crisis and its probable social impacts. 
Moreover, a development towards the model of national welfare states on an EU level should be discussed. Due to the missing solidarity between states but also between EU-citizens of different nationalities and the high necessity of solidarity and trust for a functioning welfare system, a real EU welfare state still seems a far way off (De Beer Paul: 2009). Nevertheless, some of its social protection mechanisms might be applied on an EU level (e.g. EU coordinated minimum wages). Furthermore, the EU should develop and enlarge instruments already in use, such as the Cohesion Fund, to tackle economic and social inequalities between Member States. In the Cohesion Fund, a greater amount of money could be used for social measures, such as social inclusion, equality and fair employment projects, with a reporting requirement and the development of a sanction mechanism in case of non-compliance with such obligations. Transition away from soft law towards hard law, as well as needed EU competences in social policies and welfare matters, would need the will and discretion of the EU Member States. In the end, this will and openness might be crucial for the EU's way out of new interstate and intrastate social inequalities highlighted by the Covid-19 crisis. The new EU competences in social policy would create an indispensable social and solidarity foundation needed for the future of the European community itself.   
References
Bernhard Stephan (2010). From conflict to consensus: European neoliberalism and the debate on the future of the EU social policy. In: Work Organisation, Labour & Globalisation. Pluto Journals. pp. 175–192. 
Cavalli Laura et al. (2020). A mixed method model. In: The contribution of the European Cohesion Policy to the 2030 Agenda. Fondazione Eni Enrico Mattei. pp. 8-9. 
De Beer Paul, Koster Ferry (2009). Between community care and European welfare state: Policy alternatives for the national welfare state. In: Sticking together of falling apart? Amsterdam University Press. pp. 228–231.
Di Napoli Ester, Russo Deborah (2018). Solidarity in the European Union in times of crisis: Towards "European Solidarity"? Nomos. pp. 202–205. 
European Commission (2020). Recovery plan for Europe. Retrieved from: https://ec.europa.eu/info/strategy/recovery-plan-europe_en 
European Parliament (2020). Social and employment policy: General principles. Fact sheet. Retrieved from: https://www.europarl.europa.eu/factsheets/en/sheet/52/social-and-employment-policy-general-principles 
Nettle Daniel (2018).Hanging on the edges: Why inequality is bad. Open book. pp. 111-127. 
Rasnača Zane (2019). Who is in charge of the European Pillar of Social Rights? Green European Journal. Retrieved from: https://www.greeneuropeanjournal.eu/who-is-in-charge-of-the-european-pillar-of-social-rights/