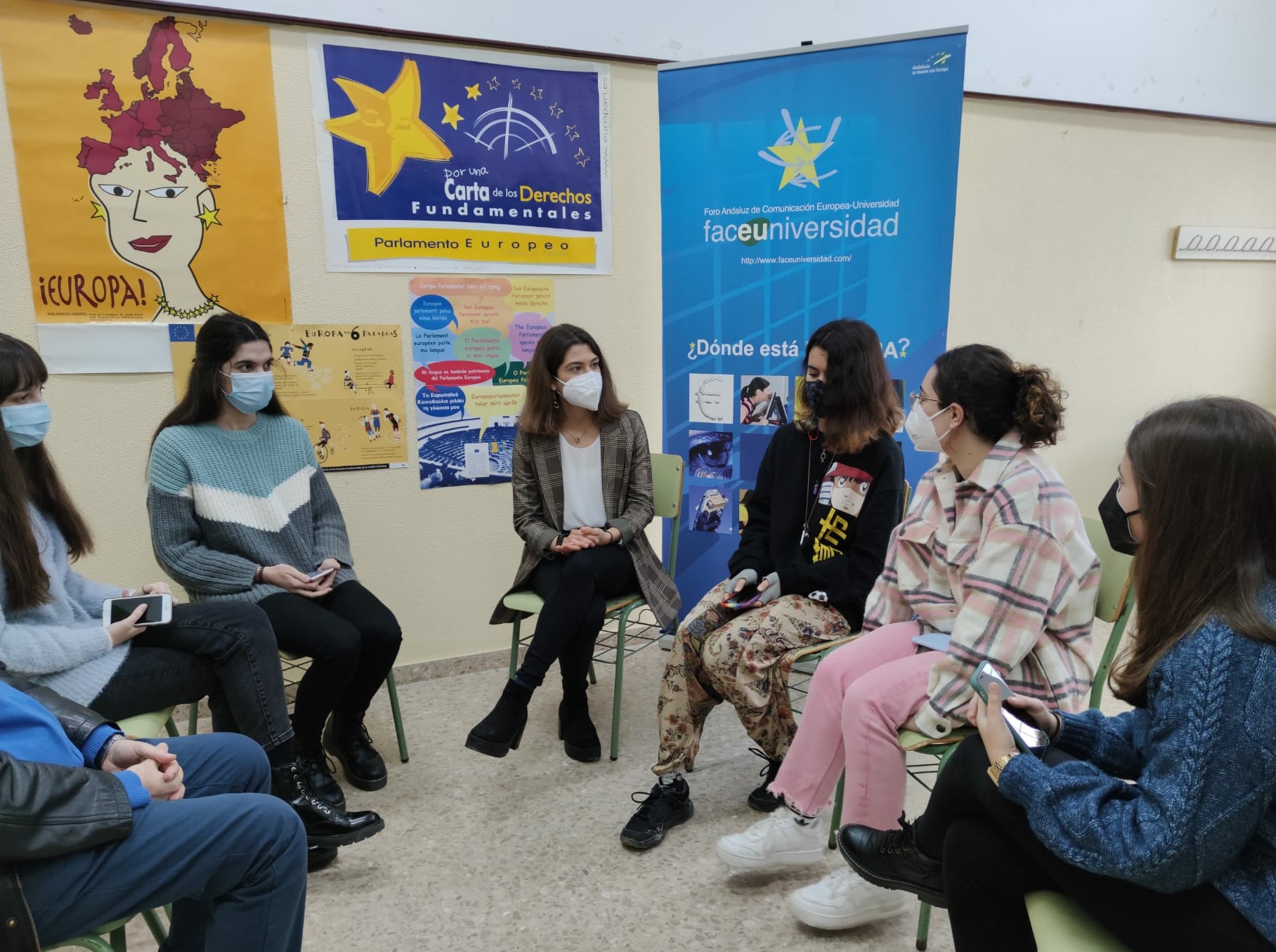 On the 9th of February, the president of EST, Marina, gave a conference to students at the IES Juan de Mairena in Spain. She explained the basic concept of the European Union, as well as the functioning of the Institutions. The conference also focused on understanding how the EU is present in our daily life, and which opportunities are offered for the youth.
Additionally, Marina also participated in an interview conducted by the students as part of an Erasmus+ project which the IES is now developing. They asked and discussed topics such as gender equality, youth employment and migration in the EU.
"Approaching the EU to its students by showing the opportunities that it offers them is essential to strengthen a European identity. I am very impressed and delighted to see that we, the youth, share the same EU values and we do believe in a construction of a fairer society" Marina says.