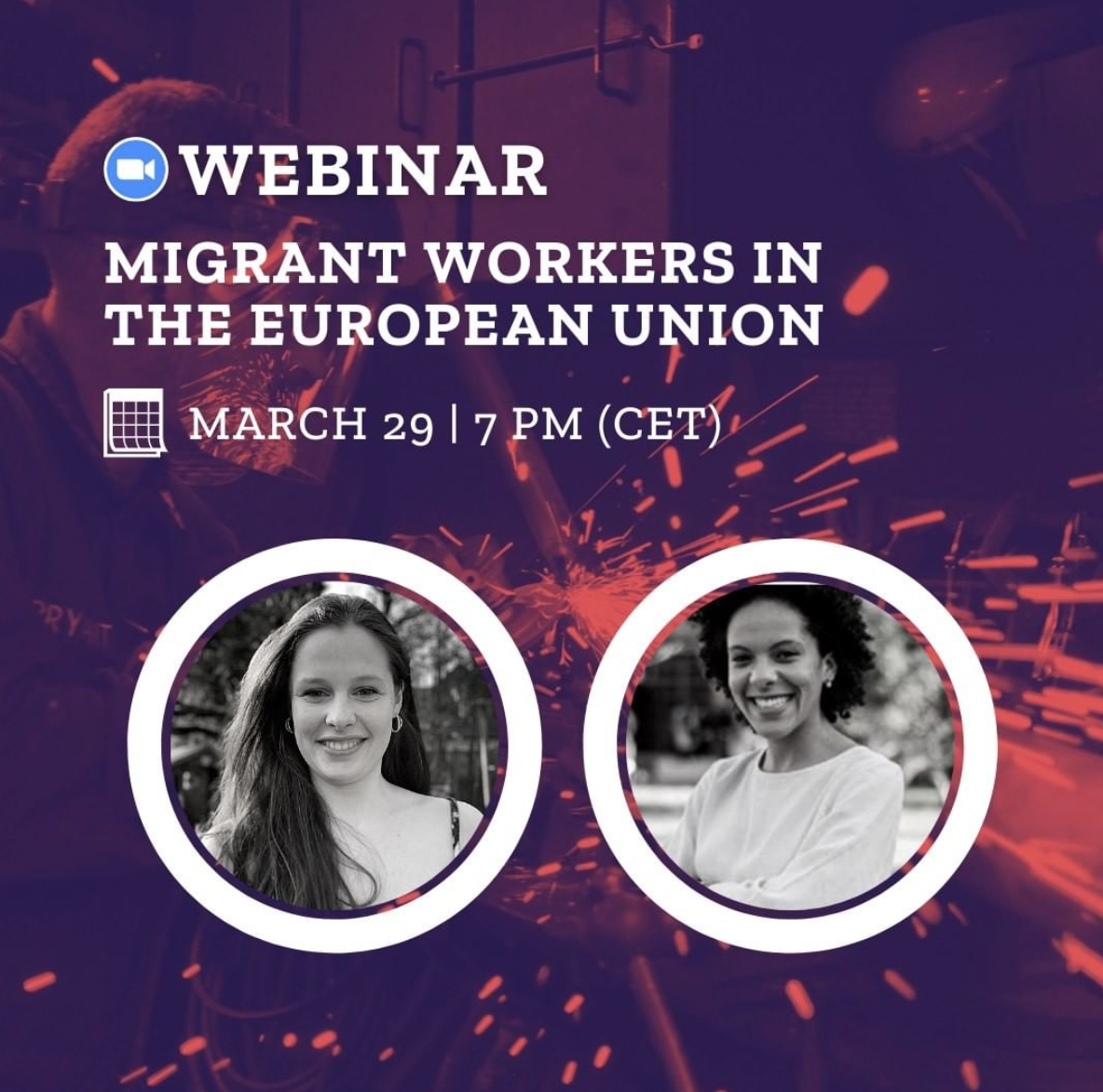 COVID-19 has shown that the migration laws in Europe demand actualisation. Millions of people live undocumented within our borders in unworthy conditions while working in basic services. This is not only the case in the agricultural sector, but also in various others (e.g. construction industry, private elderly care and nursing, work in slaughterhouses, in gastronomy), in which migrant workers are often employed. With this webinar, we want to raise awareness about this problematic situation and incentivize the participants to think about how we as citizens can improve the situation.
Moderator: Julie Hoffmann
Speakers:
Tijan Jallow: Temporary worker in the agricultural sector in Lepe, Spain
Fkreyesus Ghebreyesus: European Migrant Workers Union; consultant for labor and social law issues in the project "Faire Integration Nürnberg"
Viviane Ogou: founder and president of the Think-and-do Tank 'The Door to Africa'; directed a documentary which shows the devastating living conditions of temporary workers in Lepe, Spain ("Empezar de Cero").
Abel Mavura: MA Advanced Global Studies Degree from Paris School of International Affairs (PSIA), Sciences Po University Paris, France. Currently pursuing a PhD and a second Masters in Human Rights and International Law.
If you have any questions or concerns regarding the event, please contact passau@esthinktank.com.
Topic: Migrant Workers in the EU (With the European Student Think Tank)
Language: English
Time: Mar 29, 2021 07:00 PM CET
Meeting ID: 898 2621 1960