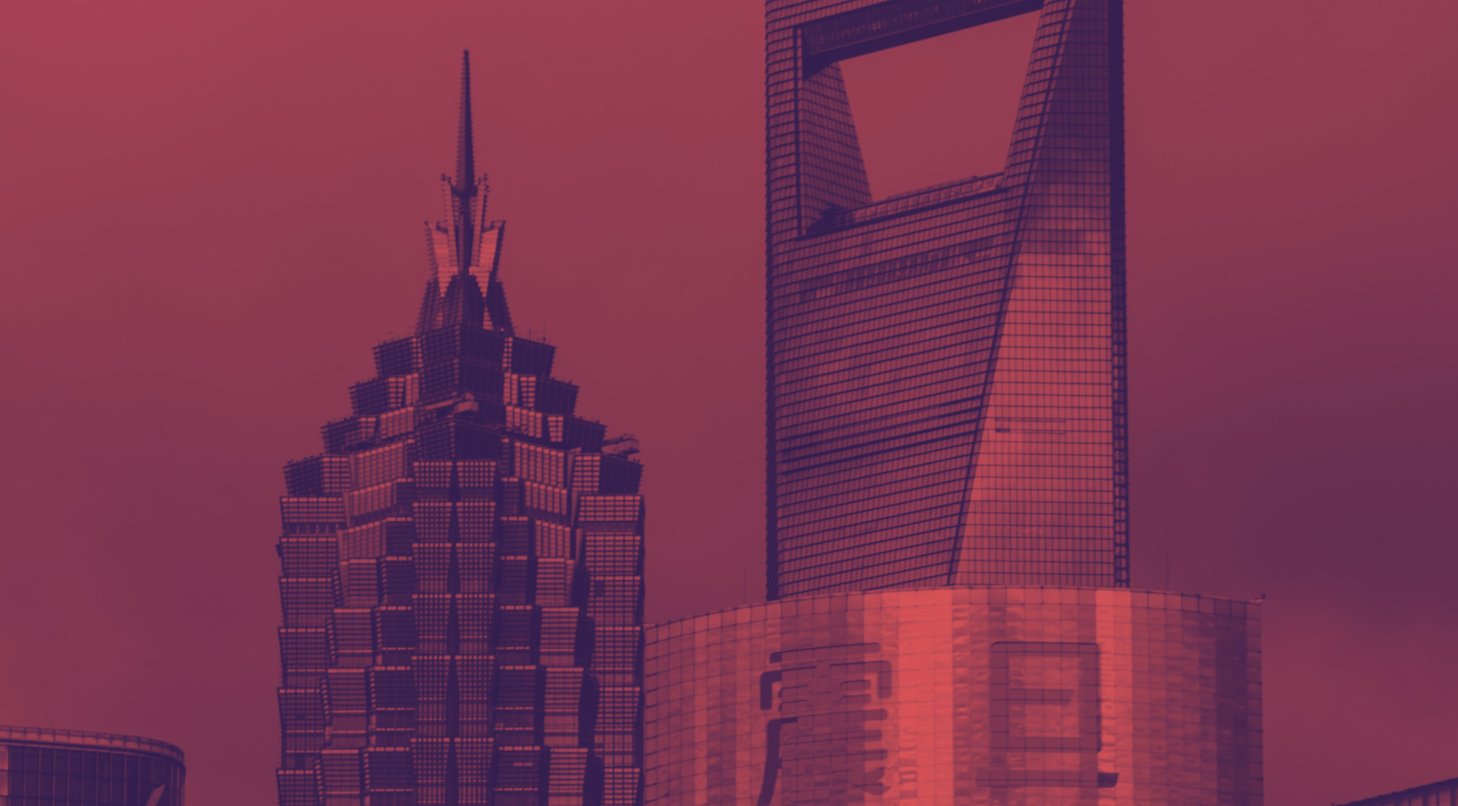 Written by Ronja Ganster
The COVID-19 pandemic occurs against the backdrop of a changing EU-China relationship. After the EU announced a stricter course towards its far eastern partner in 2019, the pandemic served as a catalyst of underlying trends and re emphasized the need for Brussels to reshape its relationship with Beijing. In the coming years, the EU's China policy promises to resemble a walk on a tightrope. On the one hand, the EU economy is highly intertwined with China as it is a key partner in confronting global challenges like climate change and on the other hand, Beijing itself has become a more assertive player on the international stage and with pressure from the U.S on Europe to adopt a harder stance, China continues to grow. Thriving in a post-pandemic world, means successfully navigating the complex relationship with China, a component that is crucial to EU foreign and trade policy.
Europe Awakens to Its Eastern Rival
For many years, EU countries tried to walk a fine line in their relationship with China. Focusing on the economic side of the relationship, they tried to reap the benefits of trading with the largest country on the globe and while only cautiously addressing political differences and human rights issues. All the while, the EU lacked an official strategy. During the 2010's, China's economic and political ambitions started to expand well beyond Chinese territory and into the Middle East, Africa and Eastern and Southern Europe. In 2019, EU founding member Italy was the first EU and G7 country to officially join China's infrastructure mega-project, the Belt and Road Initiative (BRI). This drew criticism from major EU countries, as the EU was in the midst of charting a more competitive course in its relations with China.[1] The Commission's March 2019 "Strategic Outlook on China" began a new chapter in the EU-China relationship, calling the country "a negotiating partner with whom the EU needs to find a balance of interests, an economic competitor in the pursuit of technological leadership and a systemic rival promoting alternative models of governance."[2]
In 2020, the new strategy was supposed to be translated into action with several high-level summits planned for the year, but the outbreak of the COVID-19 pandemic derailed the 2020 agenda of EU-China relations. The highly anticipated first EU27-China summit, with leaders from all EU members attending, was moved online and ended without tangible results.
A Catalyst for a Changing Relationship
Despite global havoc, the pandemic did not deflect from the EU-China relationship but instead emphasized key trends and the need for the EU to work on rebalancing its relations with China as a top priority. With global supply chains at a standstill, the EU's dependency on China for the supply of strategic goods like medical supplies, textiles and electrical equipment became apparent.[3] Experts see the diversification of Europe's supply chains as a central objective for the post-pandemic world and as an important factor in reaching European "strategic autonomy."[4]
2020 also witnessed a more assertive China on the international stage. Beijing used the pandemic to double down on efforts to expand its soft power and portray itself as a benevolent partner. It delivered personal protective equipment (PPE) to Western countries and promised the distribution of vaccines to a long list of developing countries from Southeast Asia to Africa and the Caribbean[5]. However, the EU High Representative, Josep Borrell warned that China may have ulterior motives, stating their attempts as: "aggressively pushing the message that, unlike the U.S., it is a responsible and reliable partner. In the battle of narratives, we have also seen attempts to discredit the EU as such."[6] The EU Commission accused the Chinese government –alongside the Kremlin– of  disinformation campaigns that tried to spread the claim that the EU had failed to adequately respond to the Coronavirus, exacerbate divisions between EU countries and aggressively push a distorted account of China's success in dealing with the pandemic.[7]
China's growingly confrontative rhetoric towards other countries showcases its rising self-confidence on the international stage. Dubbed as "wolf warrior diplomacy,"[8] Chinese officials began to stray from their former policy of diplomatic restraint, aggressively rebuking criticism of China and its handling of the pandemic. Australia was one of the first countries to experience the consequences first hand. After the country had demanded an international investigation into the origins of the virus, China unleashed a trade war on Australian goods.[9] The rift further deepened when a well-known "wolf warrior" official from the Chinese Foreign Ministry tweeted a doctored image in which an Australian soldier held a bloody knife to an Afghan child's throat.[10] Incidents like this already prompted the EU ambassador to China to call on the US and the EU to jointly oppose the Chinese coercive rhetoric and "say 'no' to bullying and intimidation, coercive diplomacy, [and] 'wolf-warrior' diplomacy."[11]
Beyond Economic Competition Lies a Rising Security Threat
The turning tides in European relations with China also extends into the realms of security. In 2019, NATO leaders first declared China a strategic priority of the alliance. Although Secretary General Stoltenberg clarified that "there's no way that NATO will move into the South China Sea"[12], he advocated for a more global approach to defend the alliance's interests against a growing Chinese influence worldwide. While China isn't seen as a military threat to the European territory, the NATO 2030 report notes that "[s]ince the start of the COVID-19 pandemic, China has conducted a disinformation campaign in numerous Allied states […], committed widespread intellectual property theft with implications for Allied security and prosperity, as well as cyberattacks on NATO governments and societies."[13] China's partnership with Russia further deepens Western concerns. Beijing and Moscow have long shared a similar approach to global principles like non-interference, state sovereignty and human rights. Their cooperation in military matters ranging from joint exercises to arms sales and technical cooperation[14] presents a complicating factor for the EU and NATO.
Avoiding the U.S.-China Trap: The EU Caught Between its Biggest Partners
The EU is not the only global actor reassessing its relationship with Beijing. U.S. President Biden declared China a U.S. priority and announced to continue his predecessor's hard stance.[15] Instead of rhetorical saber-rattling and imposing new punitive trade measures, Biden promised to place coalition-building at the center of his China policy, both with the EU but also other policy formats like the Quadrilateral Security Dialogue, an informal grouping including Australia, India, Japan and the US. A foundation for increased cooperation was already laid in October with the launch of the U.S.-EU dialogue on China.
EU and U.S. interests in regard to China overlap on many issues, including what both see as unfair Chinese trade practices, the threat to liberal values and the global multilateral order. Nonetheless, EU leaders continue to stress the need that the bloc must stick to its own course and prevent getting caught between its two biggest trading partners. On the occasion of the  September 2020 virtual EU-China summit, German Foreign Minister Heiko Maas stated  that "[w]e are strengthening the idea of a multipolar world in which no country has to decide between two poles of power."[16]
The political struggle over Chinese telecommunication firm Huawei's bid to provide the EU with 5G technology demonstrated the risk to the EU of becoming trapped between its partners' competing interests. While acknowledging the security risks associated with Huawei, EU members worried about threatening their trade relationships with Beijing.[17]Under considerable U.S. pressure, EU states eventually chose to side with the United States, even though a few countries like Germany stopped short of outright banning the Chinese company.
The Huawei case serves as an example for what European countries can expect in the years to come. As U.S. pressure for a harder stance on China rises, it becomes more and more difficult for European nations not to get caught in the zero-sum game between the United States and China. Any decision to strengthen relations with one partner is bound to be seen as a loss to the other partner. The conclusion of the Comprehensive Agreement on Investment between the EU and China in December 2020, hailed by EU leaders for leveling the playing field for European companies in China, quickly raised concerns in Washington and was described as damaging to the transatlantic relationship.[18]
More Tensions Ahead: EU-China Relations in 2021 and Beyond
Brussel's struggle to reconcile its competing interests vis-à-vis Beijing – and Washington – will not become any easier in the future. Economic concerns will likely continue to loom large in all EU considerations. At 2.3%, China was the only major country whose economy grew in 2020,[19] making the People's Republic a key factor in the EU and global economic recovery.
While the EU continues to shape its new approach towards China, Beijing won't just stand back. Instead, experts expect a hardening of China's policy objectives. Mikko Huotari, executive director of the Mercator Institute of China Studies, predicts that "[t]hinking in Beijing will, however, be even more shaped by friend-foe distinctions, striving for comprehensive national strength, geo-economic spheres of influence and control or dominance in strategic value chains."[20] 2021 holds a significant date for the country as in July, the Chinese Communist Party (CCP) will celebrate its 100th anniversary. This year also marks the achievement of China's first "centenary goal", the fight against poverty, bolstering the CCP's self-confidence.[21]
In light of these predictions, it is highly important that the EU adopts a long-term approach towards Beijing to safeguard its own interests. The success of any EU strategy will be determined by two key factors. First, the EU needs to reinforce its ability to act as a unitary actor and prevent member states from breaking the ranks when confronted with Chinese promises of new bilateral economic opportunities. This applies to both Eastern and Southern European countries that are keen on Chinese investments and participation in the BRI as well as economic powerhouses like Germany, which are looking to safeguard their export interests. Second, the EU needs to increase its clout and decrease its dependence on China by cooperating with new and old partners. It should strengthen political, economic and military ties with other Asian nations as well as take up Biden's offer of a common transatlantic strategy. This does not imply that the EU should subordinate all of its own economic interests to U.S. demands but instead should aim to find a common ground for cooperation and concessions in selected areas, as is normal in any partnership.
President Biden's public call on the EU at the Munich Security Conference to "prepare together for long-term strategic competition with China"[22] placed Beijing at the top of the transatlantic agenda and provided the EU with a good opportunity to show its resolve to cooperate – and willingness to compromise – in what promises to be an interesting time for EU-China relations.
[1] Van der Eijk, Femke, and Angela Pandita Gunavardana. "The Road That Divided the EU: Italy Joins China's Belt and Road Initiative." European Law Blog, June 25, 2019. https://europeanlawblog.eu/2019/06/25/the-road-that-divided-the-eu-italy-joins-chinas-belt-and-road-initiative/.
[2] European Commission and High Representative of the Union for Foreign Affairs and Security Policy. "EU‐China–a Strategic Outlook, Joint Communication to the European Parliament, the European Council and the Council, JOIN(2019) 5 final, 12 March." (2019), 5. https://ec.europa.eu/commission/sites/beta-political/files/communication-eu-china-a-strategic-outlook.pdf.
[3] Cernat, Lucian. "Trade policy reflections beyond the COVID19 outbreak." Chief Economist Note, Issue 2, June 2020, 16-17. https://trade.ec.europa.eu/doclib/docs/2020/july/tradoc_158859.07.01%20Chief%20Economist%20Note%202%202020%20Final.pdf
[4] Kenner, Joanna. "The Imperative to Diversify Value Chains Post-Covid-19." Institut Montaigne, June 23, 2020. https://www.institutmontaigne.org/en/blog/imperative-diversify-value-chains-post-covid-19.
[5] Wee, Sui-Lee. "From Asia to Africa, China Promotes Its Vaccines to Win Friends." The New York Times, September 11, 2020. https://www.nytimes.com/2020/09/11/business/china-vaccine-diplomacy.html. 
[6] Borrell, Josep. "The Coronavirus Pandemic and the New World It Is Creating." European External Action Service [EEAS], March 24, 2020. https://eeas.europa.eu/delegations/china/76401/eu-hrvp-josep-borrell-coronavirus-pandemic-and-new-world-it-creating_en.
[7] "EU says China, Russia behind coronavirus 'disinformation campaigns'." Deutsche Welle, June 10, 2020.  https://www.dw.com/en/eu-says-china-russia-behind-coronavirus-disinformation-campaigns/a-53762806.
[8] Zhu, Zhiqun. "Interpreting China's 'Wolf-Warrior Diplomacy'." The Diplomat, May 15, 2020. https://thediplomat.com/2020/05/interpreting-chinas-wolf-warrior-diplomacy/.
[9] Lucanus, Anton. "China Unleashes Brutal Wolf-Warrior Diplomacy on Australia." Australian Institute of International Affairs, November 26, 2020. https://www.internationalaffairs.org.au/australianoutlook/china-unleashes-brutal-wolf-warrior-diplomacy-on-australia/.
[10] Shih, Gerry. "Chinese official fuels outrage with doctored image depicting Australian soldier cutting Afghan child's throat." The Washington Post, November 30, 2020. https://www.washingtonpost.com/world/asia_pacific/china-australia-tweet-afghanistan/2020/11/30/546a2512-32b8-11eb-9699-00d311f13d2d_story.html
[11] "Europe, U.S. should say 'no' to China's 'wolf-warrior' diplomacy – EU envoy." Reuters, December 10, 2020. https://www.reuters.com/article/us-china-eu-usa-idUSKBN28K0JS
[12] Ellyatt, Holly. "China Is 'Coming Closer' but We Don't Want a New Adversary, NATO Chief Says." CNBC, December 2, 2019. https://www.cnbc.com/2019/12/02/jens-stoltenberg-rising-power-china-must-be-addressed-by-nato.html.
[13] NATO. "NATO 2030: United for a New Era. Analysis and Recommendation of the Reflection Group Appointed by the NATO Secretary General." (2020), 17. https://www.nato.int/nato_static_fl2014/assets/pdf/2020/12/pdf/201201-Reflection-Group-Final-Report-Uni.pdf.
[14] Kofmann, Michael. "The Emperor's League: Understanding Sino-Russian Defense Cooperation." War on the Rocks, August 6, 2020. https://warontherocks.com/2020/08/the-emperors-league-understanding-sino-russian-defense-cooperation.
[15] Friedman, Thomas L. "Biden Made Sure 'Trump Is Not Going to Be President for Four More Years.'" New York Times, December 2, 2020. https://www.nytimes.com/2020/12/02/opinion/biden-interview-mcconnell-china-iran.html.
[16] von Hein, Matthias. "Coronavirus makes Germany's EU-China summit go virtual." Deutsche Welle, September 13, 2020.  https://www.dw.com/en/coronavirus-makes-germanys-eu-china-summit-go-virtual/a-54907146.
[17] Bennhold, Katrin and Jack Ewing. "In Huawei Battle, China Threatens Germany 'Where It Hurts': Automakers." The New York Times, January 16, 2020. https://www.nytimes.com/2020/01/16/world/europe/huawei-germany-china-5g-automakers.html.
[18] Brunsden, Jim, Mehreen Khan, and Michael Peel. "EU and China Agree New Investment Treaty." Financial Times, December 30, 2020. https://www.ft.com/content/6a429460-4bfb-42d4-9191-73ba97dde130.
[19] Cheng, Jonathan. "China Is the Only Major Economy to Report Economic Growth for 2020." The Wall Street Journal, January 18, 2021. https://www.wsj.com/articles/china-is-the-only-major-economy-to-report-economic-growth-for-2020-11610936187.
[20] "China in 2021: Agenda Setting, Anniversaries, and Potential for Conflict." Mercator Institute for China Studies [MERICS], December 20, 2020. https://merics.org/en/briefing/china-2021-agenda-setting-anniversaries-and-potential-conflict.
[21] Grünberg, Nils, and Claudia Wessling. "The powerful centenarian: China's Communist Party turns 100." Mercator Institute for China Studies [MERICS], March 16, 2021. https://merics.org/en/short-analysis/powerful-centenarian-chinas-communist-party-turns-100.
[22] Manson, Katrina, and Guy Chazan. "Biden tells world 'America is back' but warns democracy under assault." Financial Times, February 19, 2021. https://www.ft.com/content/0c29d1f1-e25b-47c5-b942-063b9cba0100.