The EST's Secretariat is made up of the deputy directors, the international officers and the coordinators of the EU-MENA Observatory.
Deputy Director of Communications – Sebastian Baciu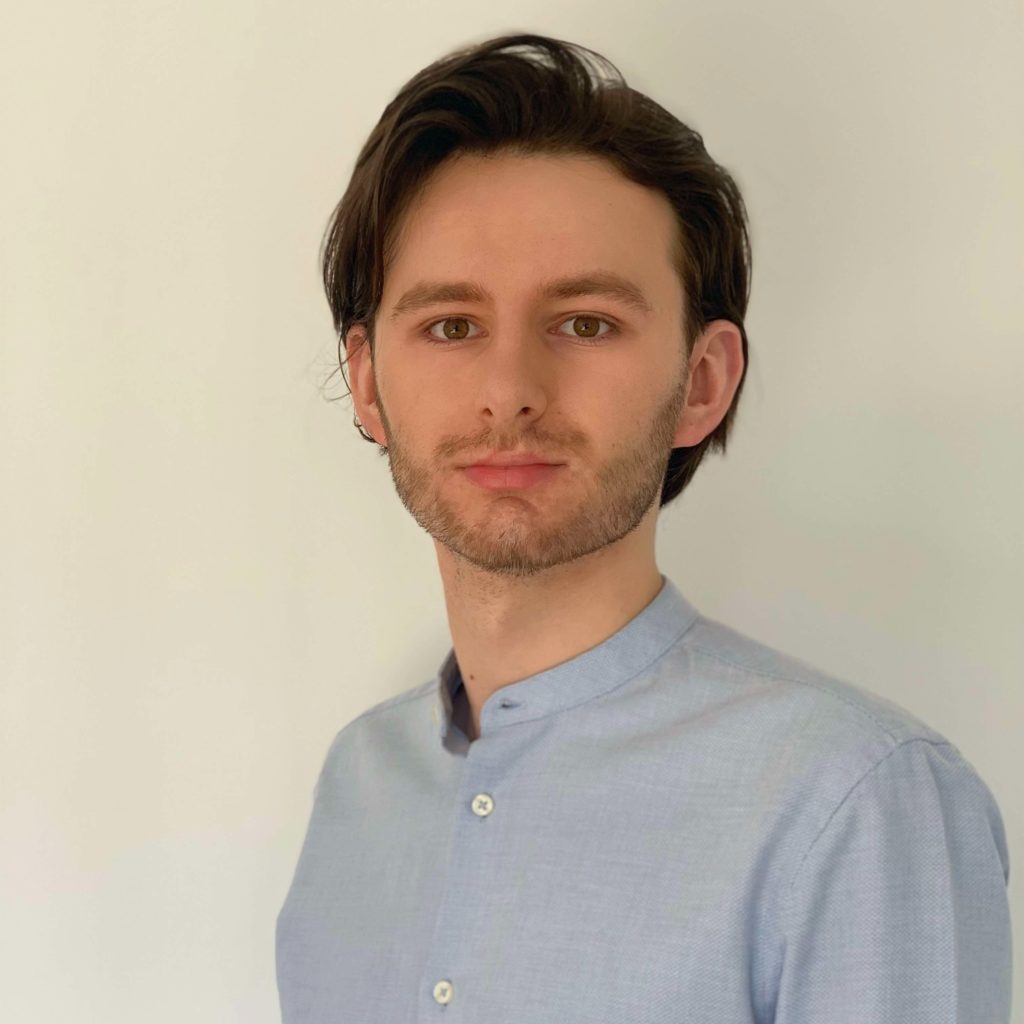 Sebastian is Romania and is currently studying a Master in European Affairs at Sciences Po Paris. Before moving to France he graduated with a Bachelor's degree in International Relations from King's College London where he discovered his interest in political communication and journalism.

He is also passionate about environmental issues and he decided to specialise in sustainability studies during his Master's degree. His aim at the EST is to contribute to to youth involvement in EU policy-making and to ensure that young people from all over the world have a say in their future.
Contact him via his email: deputy-comms@esthinktank.com or via Linkedin.
International Officer – Eleanna Giakoumi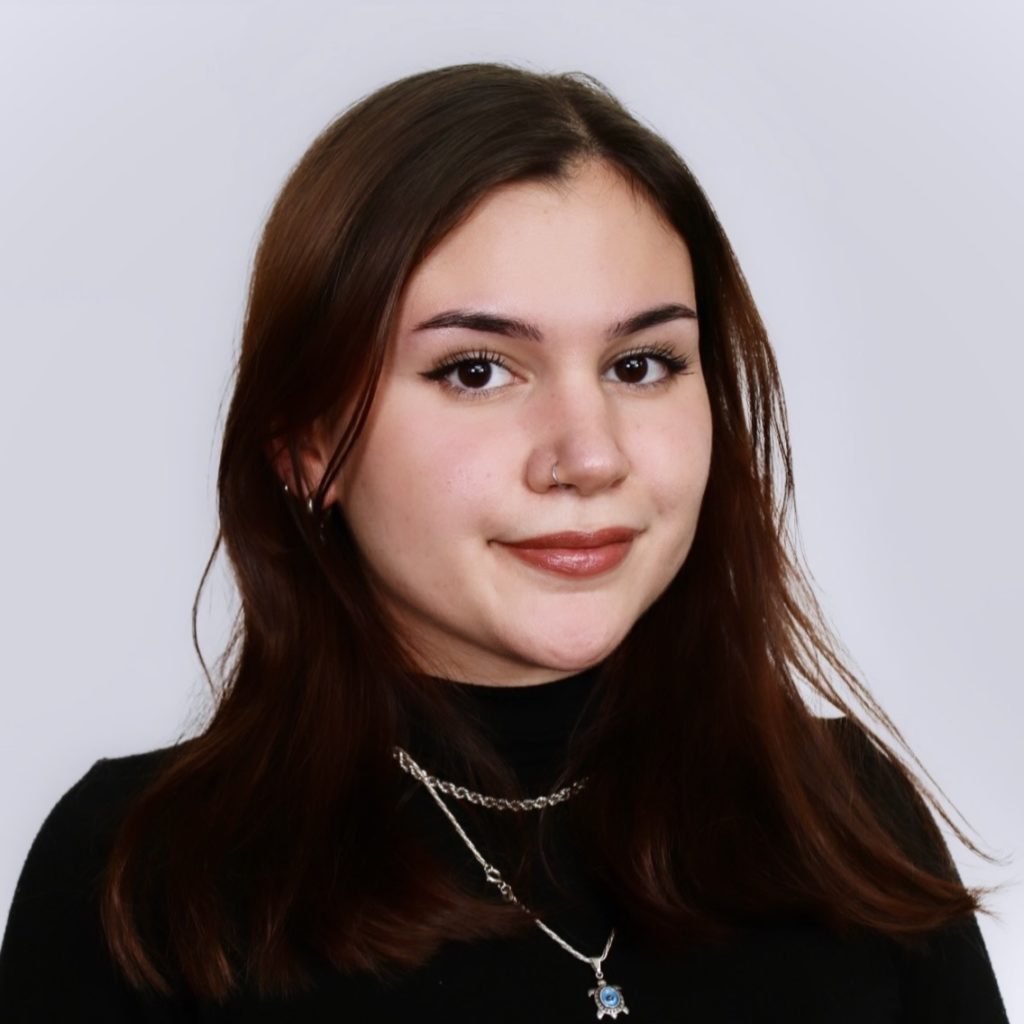 Eleanna is an LLB Law graduate from the University of Bristol and will be graduating from her Master's degree in Political Economy from the University of Manchester in September 2023. Her specialization in her current degree is in the Political Economy of Business, Finance and Employment. From September 2023 onwards, she will be based in Brussels, as she has accepted a traineeship position at the European Committee of the Regions.
She has previously held research and leadership positions at the University of Bristol, law firms and think tanks. She is passionate about European affairs and hopes to help shape the future of European public policy one step at a time, first by connecting the EU with its students.
Contact her via email: international.officer@esthinktank.com or via Linkedin.
International Officer – Joan Subirachs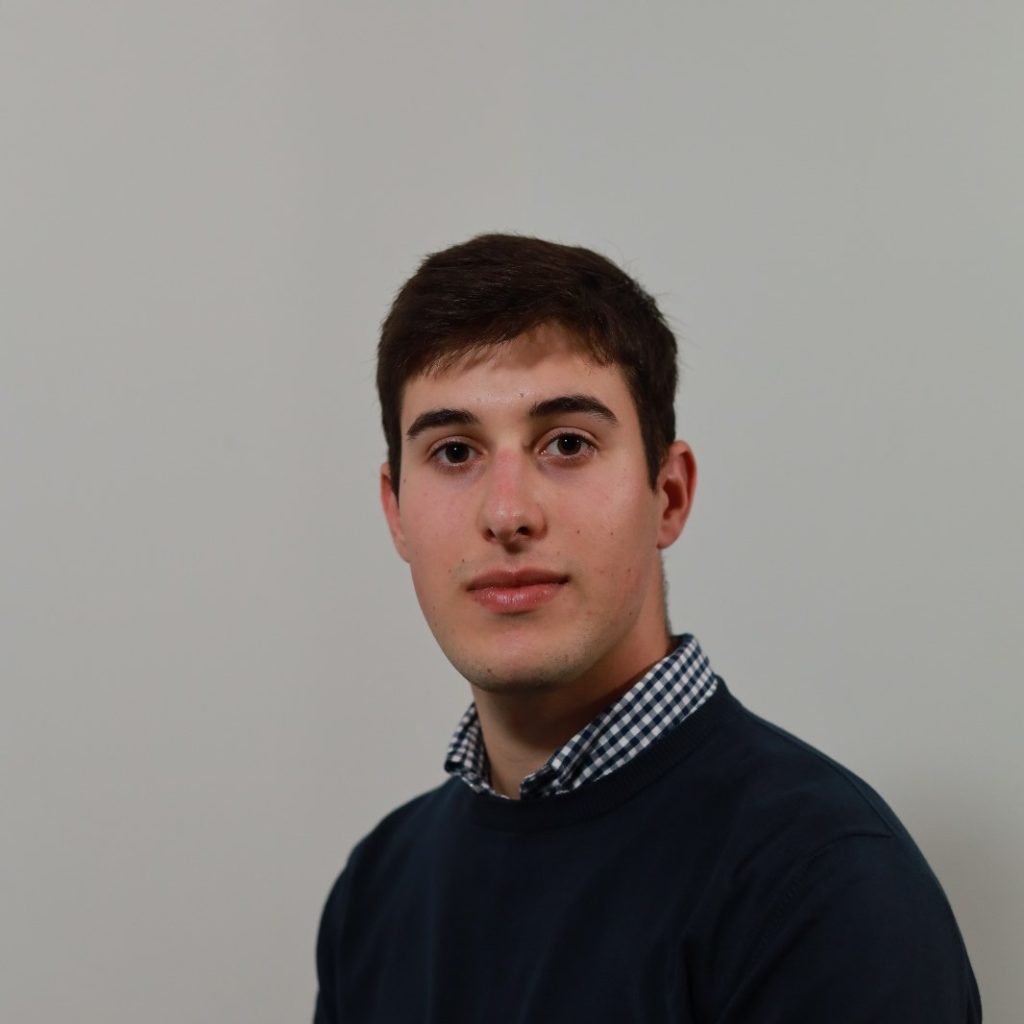 Joan graduated with a BA in Global Studies from Pompeu Fabra University (BCN, Spain) in 2023, focusing on Euro-Atlantic relations, Security and Defence, and Intelligence. He also studied at Dalhousie University (HFX, Canada) as an exchange student.
Joan has worked in and collaborated with several pro-European initiatives both in the public and private sectors, including at the Ministry of Foreign Affairs of Catalonia, the Center for European Documentation in the Autonomous University of Barcelona, the Catalunya Europa Foundation, and now at the EST.
During his experiences, he has been involved in projects related to International Security, Public Policy, European Affairs, and the promotion of human rights and democracy. He has also a wide interest in languages, speaking fluently English, Spanish, Catalan, and French.
Contact him via email: international.officer@esthinktank.com or via Linkedin.
International Officer – Mariami Aliashvili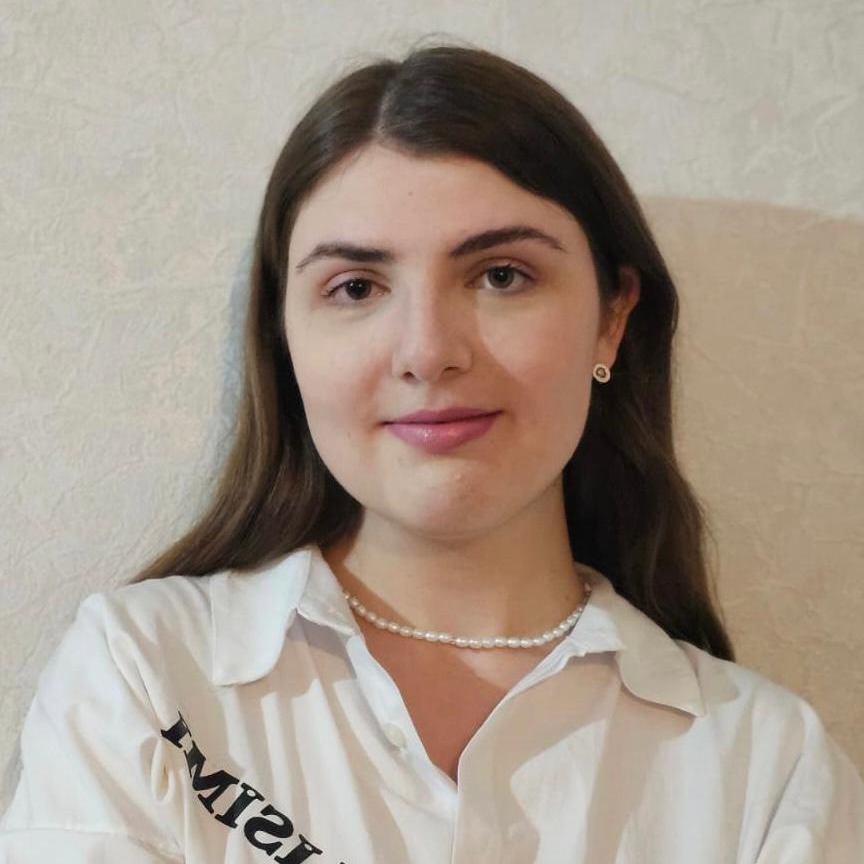 Mariami is currently in her final year pursuing a Bachelor's degree in International Relations at Tbilisi State University in Georgia. During high school, she received a scholarship from the U.S. Department of State to participate in the FLEX exchange program in the United States. Since then, her involvement with non-governmental organizations has provided her with valuable knowledge and experience in planning and executing youth-oriented projects.
Furthermore, she attended Tallinn University's summer school with funding from the Estonian government and learned about the role of small states in international law.
Most recently, she has completed their exchange semester in Germany. All of the aforementioned experiences have shaped her professional aspirations in relation to the European Union and her country's Western integration.
Contact her via email: international.officer@esthinktank.com or via Linkedin.
International Officer – Catarina Vita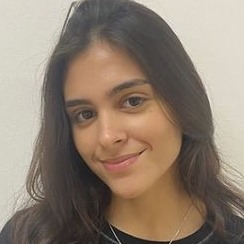 Catarina Vita is an undergraduate student at Sciences Po Paris. She is originally from Brazil and majors in Politics and Government, with a minor in International Trade and Finance. She is very interested in Global Politics, diplomacy, international economy and security, and she hopes to hone all of these interests into her role as an International Officer. Her hobbies outside academics are running, singing, and being with her friends and loved ones.
Sara's passion lies in European foreign policy, particularly towards the Global South, with a keen focus on MENA and Sub-Saharan Africa and on social justice and migration issues. Her last internship experience in Brussels at the European Business Council for Africa and the Mediterranean (EBCAM) has honed her expertise in EU-Africa cooperation.
Fueled by an insatiable curiosity, she is deeply committed to research, writing, and fostering intercultural and respectful dialogue.
Contact her via email: international.officer@esthinktank.com or via Linkedin.
International Officer – Gurgen Petrosyan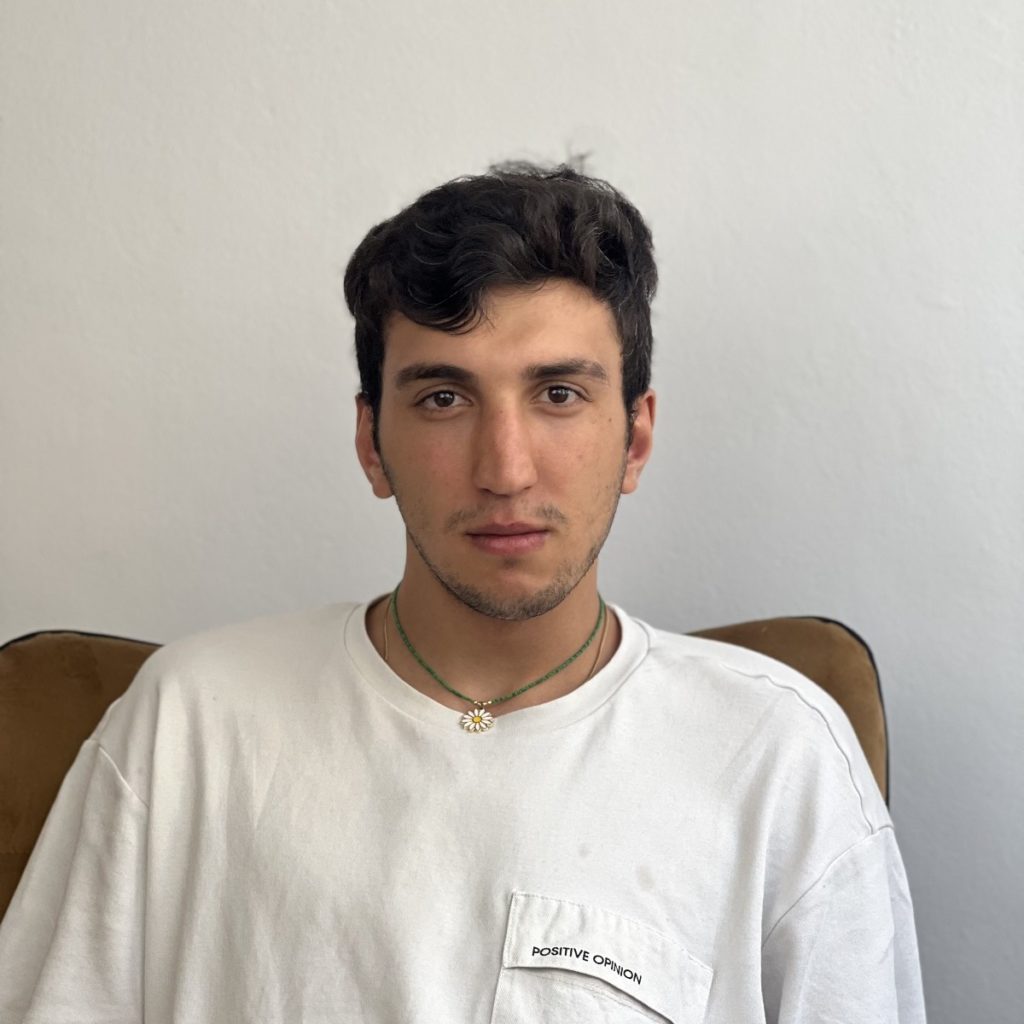 His name is Gurgen, but he prefers to go by George. He hails from Italy, Genova. He is interested in working with Climate change, Climate Justice, and LGBTQIA rights protection.
He is passionate about plants, nature, planting, pets, detective movies, and cooking.
Currently, he holds the positions of Climate Pact Ambassador, Secretary General of AIESEC Global, and Digital Citizen Ambassador.
Contact him via email: international.officer@esthinktank.com or via Linkedin.
Head of Observatory on EU-MENA Relations – Luca Saviolo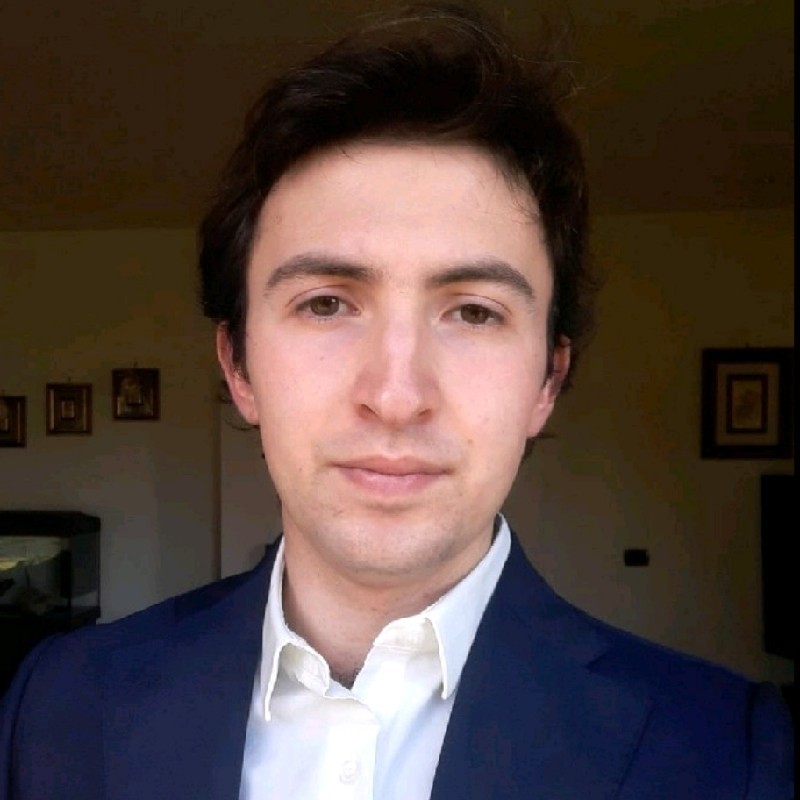 Luca is a double MA student in Policies and Governance in Europe at King's College London and LUISS University. Majoring in European External Relations, he holds a BA with honours in Political Science at LUISS University.
Besides being the Head of the Observatory on EU-MENA Relations, Luca is a research trainee at the Italian Institute for International Political Studies at the Africa Programme. His research interests are closely related to EU foreign policy, European integration and development in the MENA region and Africa.
Contact her via email: observatoryeumena@esthinktank.com or via Linkedin.
Deputy Head of Observatory on EU-MENA Relations – Hafssa Fakher Elabiari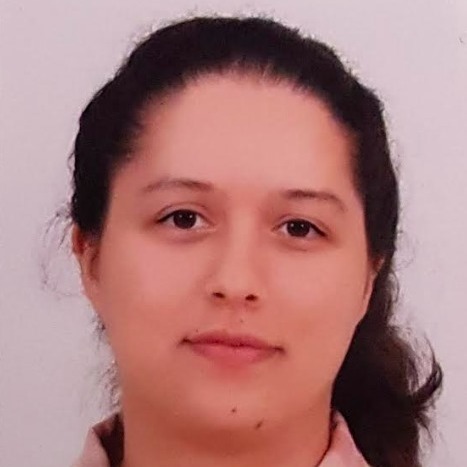 Hafssa Fakher Elabiari is an independent researcher and consultant, based in Türkiye. Her research focuses on vulnerable communities (internally displaced persons, refugees, stateless persons), civilian behavior during armed conflict, and authoritarianism in the Middle East and Africa.
She currently works and publishes on irregular migration in the Mediterranean. Hafssa hosts Decrypted, a weekly podcast intended for aficionados of politics and history.
She holds a BA in International Studies from Al Akhawayn University and an MSc in Political Science from Leiden University.
Contact her via email: observatoryeumena@esthinktank.com or via Linkedin.
Deputy Working Groups Coordinator – Maria Milagros Martin Jimenez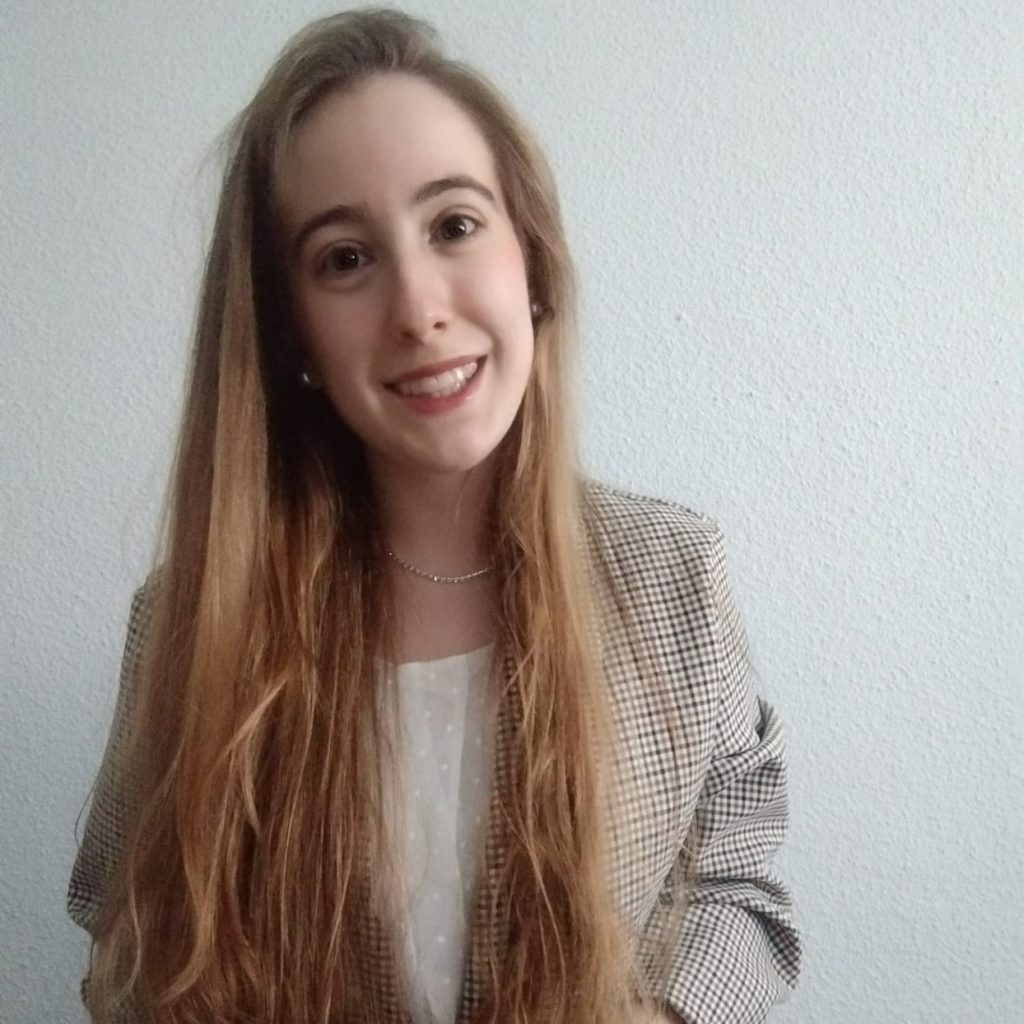 Originally from Spain, Mila is a 23-year-old recent master's graduate in the European Union and China and holds a Double Bachelor's Degree in Law and International Relations. In the past she has worked in other youth-led organizations (such as ELSA) and in the private and public legal fields (law firms and the legal department of the Madrid Mayor's office).
Her areas of specialization are EU Law and Policies; International Law; Foreign Policy and the Indo-Pacific. Mila is passionate about carrying out research aimed at sparking debate on EU affairs.
As Deputy Working Groups Coordinator, Mila is committed to supporting the seven working groups in prompting the exchange of ideas and increasing the EST's network while making an impact with their research. Moreover, she is determined to build on her experience as an EST Ambassador to further foster collaboration between the WGs and Ambassadors.
Contact her via email: mila.martin@esthinktank.com or via Linkedin.
---




The EST Logo was updated in December 2019 and designed by Mirjam Müller, a former EST Director of Communications 2018/2019.
---
Our Founders
The European Stu­dent Think Tank was foun­ded by three stu­dents linked to the Uni­ver­sity of Ams­ter­dam and the Ams­ter­dam Uni­ver­sity Col­lege in The Netherlands.
Eline Böt­ger
President (2010-2012), Co-Founder
Sari Nijssen
Secretary, Vice-President (2010-2012), Co-Founder
Char­lotte Baarda
Treasurer, Vice-President (2010-2012), Co-Founder