The EST's Board is run by a team of ambitious and visionary students and young professionals of International Affairs.
President – Marina Navarro Montilla
Biography: Marina graduated in Economics at the University of Sevilla and is currently finishing a Master in Public Policy and Development at Toulouse School of Economics. Alongside her studies, she has worked as an assistant teacher in "Economy of the European Union" and "Microeconomics" and was involved in research projects concerning the EU development cooperation policy. She has gained further experience with NGOs in Europe and Ecuador, and an internship in GIZ, Germany. Marina is enthralled by the role that the EU has on leaving no one behind through social policies towards equality, prosperity, and well-being. She joined the EST as an Ambassador to Spain in 2018, where she was able to engage the youth with multiple activities and debates. Last year, she contributed as the Head of the International Office by coordinating the network of EST Ambassadors. These exchanges made her no longer believe in borders and differences but on youth´s common values to build the future that we want.
Vision: As President I foresee that EST values are respected on our activities and work together with the EST Board to coordinate the backbone and projects of our organisation. My vision for the EST upcoming term is to foster exchange of ideas, enhance the inclusiveness of EST, and boost youth collaboration for contributing to EU integration. Everyone has a say in envisioning the EU that we believe in and the EST is committed to provide a space for discussion and learning.
Vice-President for Partnerships – Julia Blanken
vppartnerships@esthinktank.com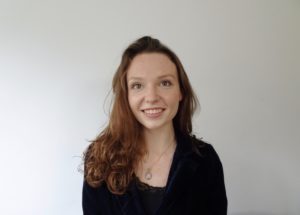 Biography: Julia has just finished a bachelor degree with Honours in Political Science at Leiden University. This year she will pursue a Master in International Political Economy at King's College London. Besides her studies, Julia has been a part of several voluntary organizations such as the project group of European Affairs at the Dutch National Youth Council, JASON Institute, and the West Wing, the youth think tank of the Ministry of Foreign Affairs in the Netherlands.
Vision: Julia is the Vice President for Partnerships at the EST 2020-21. She started in 2018 as an ambassador for the Netherlands because of her passion to contribute to European integration and belief in the importance of youth participation in the EU. In 2019, she became a board member for External Relations. These two years have taught her about the many potentials of the EST to make the voices of youth heard, as well as to inform youth about the necessity of the EU. To expand this, Julia will focus on broadening the network and visibility of the EST with partner organizations and within European institutions.
Vice-President for Events – Christos Tsagkaris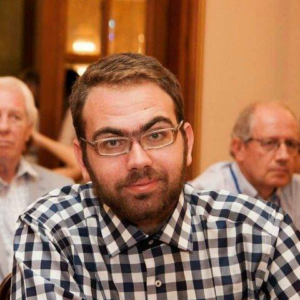 Biography: Christos is studying Medicine at the University of Crete (Heraklion, Greece). He is affiliated to the Association of European Cancel Leagues (ECL) as a Youth Ambassador for Greece and he currently serves as Editor in Chief in NovelMeds, a health science magazine focusing on Sustainable Health. He is also a co-founder of #Students_Against_COVID. He has participated in several scientific conferences and events as an organizer, ambassador or presenter. He is also involved in several EU focused students associations including the Bringing Europeans Together Association – Greece and the Students Association for International Affairs. He has a keen interest in Space Medicine and Medical Humanities.
Vision: As the Vice President for Events , Christos hopes to contribute in bridging the gap between science and technology students and Brussels. Devising and collaborating in high – level EU centered events across disciplines and countries, exploring the European aspects of cutting edge science and technology advances and experimenting with new ways of scientific communication are his main goals.
Treasurers – Erdal Fere, Sofia Morch, & Lea Siebel
Erdal Fere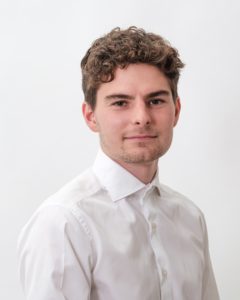 Biography: Originally from Helsinki, Finland, Erdal has studied abroad in the United States and spent a year in the Finnish Navy. He is currently in his third year studying in the interdisciplinary PPLE (Politics, Psychology, Law and Economics) course at the University of Amsterdam, majoring in Law. Moreover, this is Erdal's second term as a treasurer in the EST.
Vision: The main task of the treasurer is to make sure that the EST is financially stable and runs smoothly. For instance, the treasurer is responsible for the payments, relations to the bank, and funding of the organization. Although the current pandemic creates challenges to the operation of the EST, Erdal hopes that during the next term the EST can grow financially and cooperate with various decision making bodies in Europe!
Sofia Morch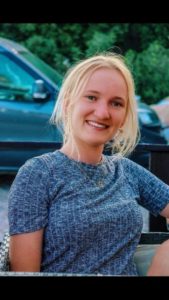 Biography: Sofia is orginally from Denmark, Sweden and Germany, but was born and raised in Brussels. She then moved to Amsterdam and decided to start her bachelor in Politics, Psychology, Law and Economics (PPLE) at the University of Amsterdam (UvA), and continued a major in politics for her last two years. She has previously been part of multiple MUN's and MEC's (Model European Council) as well as an intern in the law firm Gibson Dunn & Crutcher. Additionally, she has improved her art skills by making multiple art auctions where the money was given to charity in Zambia and Indonesia.
Vision: As the treasurer of the EST, Sofia wants to bridge the lack of connection between EU instituions and students through the financement of partnerships, events, trips by the EST. She hopes that the EST will improve youth participation in politics as well as understanding of the EU as a whole. She wants to inspire people through the EU motto "United in diversity" and believe that we only can succeed if we respect our differences such as culture and religion and see it as a strength rather than a problem.
Lea Siebel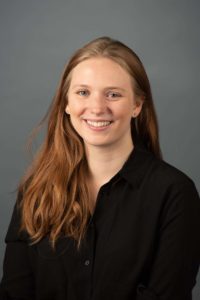 Biography: Lea is currently studying an Erasmus Mundus Master in European Politics and Society in Prague, Krakow, and Leiden. She previously supported multiple organizations with fundraising as an UN online volunteer. Lea is also involved in various volunteer projects aiming to amplify the voices of young people in politics and to eliminate inequality in access to education.
Vision: As part of the Treasury team, Lea wants to focus on using her skills in fundraising to identify the different sources of funds available to the organization. This will help EST grow and allows more young people to be involved in the policy-making processes of the EU and Europe.
Editors-In-Chief – Đăng Đạo Nguyễn & Luke Cavanaugh
Đăng Đạo Nguyễn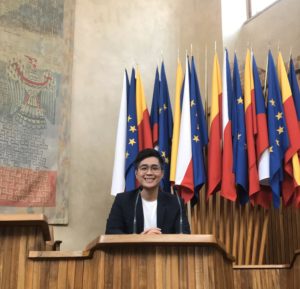 Biography: Dao Nguyen is a Master's student of the Erasmus Mundus Joint Master Program, majoring in European politics and Society. Dao has completed his study in Vietnam, China, the U.S. and four European countries, bringing a strong understanding of global affairs and European affairs to his outlook. Dao has experience working with leading institutions such as UNICEF, UNDP, European Union Delegation and Asia-Europe Foundation.
Vision: Dao hopes to act as the bridge-builder to connect EST with non-European partners and increase the academic reputation of EST through articles and EPR.
Luke Cavanaugh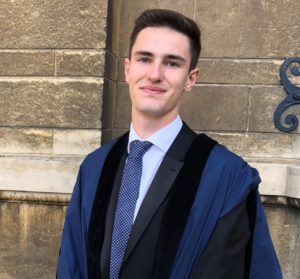 Biography: Luke is currently a final year English Student at the University in Cambridge, and he hopes to go on to study International Affairs in the United States. Before being made editor-in-chief, he was an editor for a year at the European Student Thinktank, and also sit on the committee of Polygeia Global Health Thinktank and The Wilberforce Society, Cambridge's own student Thinktank. Having spent some time studying in Russia, he is particularly interested in Eastern Europe from a policy perspective, and he has just written a submission for the EPR on EU-UK Counterterror cooperation.
Vision: As one of the Editors-in-Chief at the European Student Thinktank he is keen to improve the size and scope of the work in the Editorial Office. Having already restructured the way they work and introduced sub-teams, he is really excited to streamline the way we work, improving our quality and making sure that the EST continues to offer the best articles and policy advice possible!
Deputy Editor in Chief – Kaitlyn Green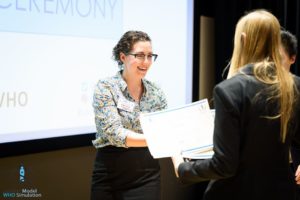 Biography: Kaitlyn is currently a Master's candidate for the Global Health Policy program at the London School of Hygiene and Tropical Medicine. She presently lives in France, close to Geneva, but she is from the United States. In the US, she earned a Bachelor of Arts in English and had a career as a paramedic, where she worked as a team leader responding to medical emergencies in the prehospital setting.
Vision: Her role as Deputy Editor-In-Chief at EST is to create a space where up-and-coming policy influencers can explore effecting change through publication, while promoting an opportunity for students to start building their professional networks. Her vision is to create a space where people who work with the editorial office at EST will be able to develop skills and relationships that will help them to promote the change they wish to see in Europe and beyond.
Director of Communication – Hande Yetkin
Hande Yetkin – Director of Social Media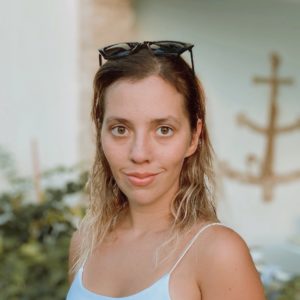 Biography: Hande graduated from the Turkish Language and Literature department of Boğaziçi University and has immediately enrolled in the Southeast European Studies department of the National and Kapodistrian University of Athens. Taking one-year off to volunteer in a non-profit organization, which promotes human rights and respect for diversity amongst youth in Greece, made her realize the importance of utilizing new media tools in raising awareness regarding intercultural dialogue. Furthermore, holding the position of project manager for well-known media companies including Fox Networks Group and Efes Beverage Group during her undergraduate studies enabled her to develop strategies by considering the needs, capabilities and the rights of people. Additionally, she had participated in several Model European Union simulations both as photojournalist and head of press, so that she got the opportunity of learning about the policies of the European Union with focus on fundamental rights and democracy.
Vision: Hande aims to develop a wider, inspiring and well-functioning digital environment for the EST, where international concerns and rights are protected and promoted.
Zachary Egan – Director of Communication – Website Responsible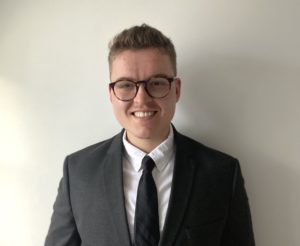 Biography: Born in Šilutė, Lithuania and raised on the East Coast of the United States, Zach currently lives in Paris, France. He is an undergraduate student at the American University of Paris (AUP) in the History, Law & Society (HLS) Program. Within the HLS program, his focus is on political and cultural history, international human rights law, and political philosophy. He is currently working on his undergraduate thesis on how cultural domination impacted the political and legal structure of the formation of the Polish-Lithuanian Commonwealth. Outside of his thesis research, he is also passionate about economic development in the former Soviet Union and EU tax policy. At AUP, he is the Administrative Director of the HLS Board, coordinating events and publications for the program. Additionally, he a research intern at The Center for Critical Democracy Studies at AUP, working on a European Research Council funded project to identify trends that lead to radicalization, identify radicalization hotspots, and research techniques for deradicalization.
Vision: Zach loves the global community that makes up EST and wants to foster more intercultural and interdisciplinary dialogues among students. As he is responsible for the website, he hopes to transform the website into an easy to read and engaging platform to encourage this dialogue and continue to spread the vision of EST to a wider audience.
Head of the International Office – Pierfrancesco Maria Lanza
international.officer@esthinktank.com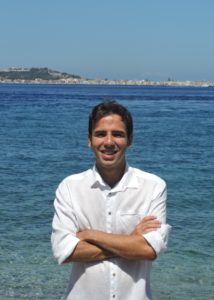 Biography: Pierfrancesco Maria Lanza is a current Law student at the "Mediterranea University" of Reggio Calabria. He is passionate about International and European Union law and relations. He has been able to deepen his knowledge in International and EU Affairs by taking part in many international events, making also exciting experiences in some institutional simulations. Due to his love for trips, he tried to travel as much as possible to learn about different cultures and people, both far away and close ones, and this allowed him to learn and improve other languages and his academic education. Indeed, he speaks fluently English and can speak a bit of Spanish, French and some words of Arabic and Russian. As a result, he is also involved in organising English courses at his university. Furthermore, Pierfrancesco is engaged in many associations and was a member of the Municipal Youth Council of his town, which is near where he studies.
Vision: The international and EU context has always been one of his motivations. After spending one year as EST Ambassador, he strongly feels that young people have a significant role in the EU decision-making process. As International Officer, Pierfrancesco wants to take his commitment to a next level and help to build a cohesive young community. He is eager to keep motivating the youth to know and enjoy what we can do for the EU as well as encouraging the Ambassadors to share experiences and an interactive dialogue in order to build a better society together. He wants to contribute his own part to the European integration by helping to spread the knowledge about the European Union all over the youth.
Working Group Coordinator – Oshin Behl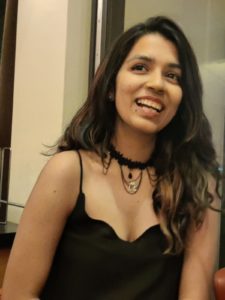 Biography: Oshin graduated from India in 2020, as a Doctor of Medicine and Surgery. She is currently pursuing her Dr. Med. at Technical University, Dresden, at the Smell and Taste Clinic. Research has always been a passion of hers, and to this end, she have established the Global Consortium of Medical Education and Research for Medical students in India. Global academic collaboration is a particular passion of hers, and she doesn't mind that it has helped her have an international experience that is second to none!
Vision: Oshin's vision for the EST is to make it a household name for every European student, like WHO is for health. She hopes to contribute to the betterment of student lives in Europe, and make the EST a global phenomenon.
International Officers
Victor González Tapia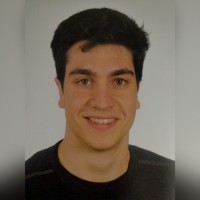 Biography: Victor is a young European who graduated in International Relations. Driven and motivated, his dream is to work at the top level of EU affairs. It is worth mentioning as well that he did an exchange program at the Kyonggi University in South Korea. Besides, he undertook an EU studies specialization, which, along with the fact that he is currently studying for the EPSO exams, has granted him a thorough knowledge of the EU institutions and working procedures. In his professional career, he has had the opportunity to work for two relevant institutions and a top tier consultancy in Barcelona. Firstly, at the Barcelona Chamber of Commerce, as a project manager, he acquired experience in institutional communication and event organization at a regional and international level. Also, he has held a position in the regional External Affairs Ministry and at an international consultancy that offers a wide array of services to its clients. As a Public Affairs associate, he delivered on strategy and communication to a wide array of clients. Finally, he is the partnerships director at Talento para el Futuro (a regional association in Catalonia, promoting youth empowerment and engagement in politics).
Vision: When it comes to mhis vision for EST, as a youth activist and an europeist, he would be very glad to contribute to raising youth awareness on EU topics and work. The future of the Union necessarily goes through its youth involvement, and in such challenging times, it is absolutely vital to provide youth with the tools to understand and feel involved with the European vision and goals.
Carmen Murgu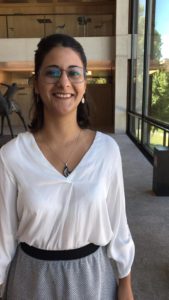 Biography: Carmen obtained her Bachelor's in Security Studies back in Romania and currently she is pursuing an interdisciplinary M.A. in European Studies at Europa-Universitaet Flensburg, Germany. Apart from being a Board member of the EST, she is involved in another European non-profit association, namely Munich European Forum. Their main highlight is Brussels European Forum where she nourished her passions for EU affairs, event-planning and debates. Also, she gained further experience in youth inclusion, empowerment, political communication within a pan-European framework by being part of the youth delegation to CoE Congress on the 2019 mandate and a scholarship holder at European Forum Alpbach 2020.
Vision: Enhancing and expanding the idea and values behind European integration are at the core of her vision for this EST term. As youth is not only the future, but also the present of the pan-European society, the young people represent a strong pillar in strengthening the collaboration and spreading European values across European cultures. Hence, she truly believes that the EST embodies the perfect mechanism and space to exchange ideas and create events that will lead us towards an ever-closer Union.
Enrique Fernández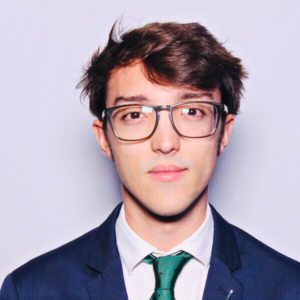 Biography: Enrique graduated with a Bachelor's degree in Economics and Finance from the University Autonomous of Madrid. He also has a Master's degree in International Affairs from the Comillas Pontifical University in Madrid and a certificate in International Relations from Georgetown University in Washington DC. He has also studied in Portugal and Czech Republic. Enrique has deep knowledge of EU Affairs, as he has studied the lobbying system of the European Union during his studies.
Vision: Enrique wants the youth to gain back its interest in the European Union and its main goals, which are yet to be reached. The economic crises from 2008 and 2020, the rising cases of nationalism in some countries and Brexit, have all made Enrique to believe that it is time to reclaim the European values and foster the European Union plan once again.  
---
The EST Logo was updated in December 2019 and designed by Mirjam Müller, a former EST Director of Communications 2018/2019.
Board 2019-20:
President – Stefan Pfalzer
Secretary – Nieves Delgado
Treasurer – Erdal Ferer
International Officer – Marina Navarro
Editor-in-Chiefs: Christos Tsagkaris & Loyle Campbell
Director of Communication – Sofia Morch
Campaign and Events Manager – Elodie Arpa
External Relations – Yasmin De Fraiture
Board 2018-19:
President – Aurélien Pommier
Secretary – Nieves Delgado
Treasurer – Chaima Nbigui
International Officer – Stefan Pfalzer
Editor-in-Chief – Tawanda Munyuki
Director of Communication – Mirjam Muller
Board 2017-18:
President – Angelique Truijens / Carlota Núñez Strutt
Secretary – Marlene Straub
Treasurer – Joris Heuker
International Officer – Aurélien Pommier
Editor-in-Chief – Cindy Langer
Director of Communication – Moïra Tourneur
Board 2016-17:
President – Carlota Núñez Strutt
Secretary – Jonne Kamphorst
Treasurer – Laurens Van der Sluijs
International Officer – Johannes Tropper
Editor-in-Chief – Tanith Lee
Events Manager – Cecilia Passaniti
Director of Communication – Jonas Fritz
Board 2015-16:
President – Kate Perdikis
Secretary – Sietse Blom
Treasurer – Swiss Juriens
International Officer – Rebecca Fobbe
Editor-in-Chief – Enrike van Wingerden
Events Manager – Tamira Vossen
Director of Communication – Carlota Núñez Strutt
Board 2014-15:
President – Marten Kooistra
Secretary – Rebecca Fobbe
Treasurer – Erik Merkus
International Officer – Etienne Verschuren
Editor-in-Chief – Dimitris M. Perdikoulis
Board 2013-14:
President – Remco Zwetsloot
Secretary – Rianne Keeler
Treasurer – Gina Plat / Leander van Splunter
International Officer – Samira Gonsalves
Editor-in-Chief – Katrien Volleman
Events Manager – Yanís Pelinski
PR Officer – Nicolas Castellon
---
Our Founders
The European Stu­dent Think Tank was foun­ded by three stu­dents linked to the Uni­ver­sity of Ams­ter­dam and the Ams­ter­dam Uni­ver­sity Col­lege in The Netherlands.
Eline Böt­ger
President (2010-2012), Co-Founder
Sari Nijssen
Secretary, Vice-President (2010-2012), Co-Founder
Char­lotte Baarda
Treasurer, Vice-President (2010-2012), Co-Founder