The EST's Board is run by a team of ambitious and visionary students and young professionals of International Affairs.

President – Pierfrancesco Maria Lanza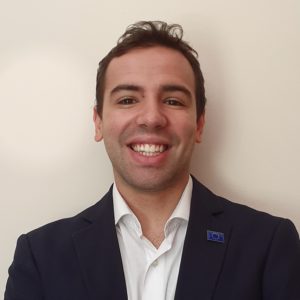 Pierfrancesco Maria Lanza holds a single-cycle Master's degree in Law from the "Mediterranea" University of Reggio Calabria, having spent even a semester at the faculty of Droit et Criminologie of the Université Libre de Bruxelles within the Erasmus+ Programme. He is passionate about International and European Union law and relations, also with a specific focus on EU and Middle East's foreign affairs which he had the possibility to elaborate on during his study trips in Qatar and the United Arab Emirates. Besides his studies and having been in the EST for 4 years now, Pierfrancesco has been able to deepen his knowledge of International and EU Affairs by taking part in many organisations and international events, making also exciting experiences in some institutional simulations. He has also a wide interest in languages and different cultures. As a consequence, Pierfrancesco speaks fluently English and French, has a conversational level of Spanish and a beginner's knowledge of Arabic.
As the President, Pierfrancesco aims to work hard to improve EST's visibility and its reputation as smart and experienced think tank in the field of EU affairs, enhancing a mutual and fruitful interconnection with all the relevant stakeholders through the organisation's publications, events, workshops and many other initiatives. Internally, the focus is the personal and professional growing of all the EST members in order to develop hard and soft skills useful to build an international career.
Contact him via email: president@esthinktank.com or via Linkedin.
Vice-President – Rosa Jorba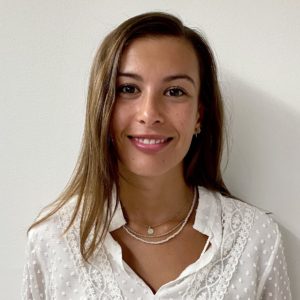 Rosa Jorba is currently working for the Association of the Mediterranean Chambers of Commerce and Industry, ASCAME in Barcelona. She has recently graduated from a Master's in European and International Governance at the University of Geneva and completed an internship at the Portuguese Mission to the United Nations Office in Geneva. Throughout her professional and learning experiences, she has developed a great passion for European and international affairs. She is a proactive person, eager to learn and to enjoy new experiences.
Contact her via email: vicepresident@esthinktank.com or via Linkedin
Vice-President – Tabea Böglin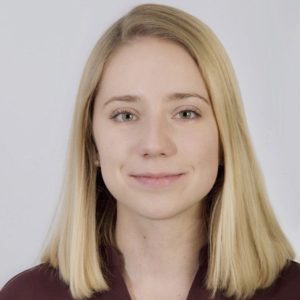 Tabea Böglin has previously been the Head of the Working Group on Human Rights and the WG on Gender Equality at EST. Currently, she is working as a Human Rights Specialist at Richemont at the HQ in Geneva, where she assists the Sustainability (CSR) Team in the establishment of a Group Human Rights Due Diligence action plan and liaises with internal stakeholders on human rights questions, among other matters. She pursued an LL.M. in Globalisation and Law, specialising in Human Rights at Maastricht University in the Netherlands, and wrote her thesis on the topic of the Swiss Responsible Business Initiative and due diligence laws. In 2020, she graduated from IE University in Madrid, Spain, with a dual degree Bachelor of Laws and International Relations.
During her summers, Tabea has taken on various internships such as having worked as a legal intern, where she drafted various legal documents, as well as a legal researcher for COP25. In 2019 she worked as an intern for the Embassy of Spain in Bern, where she translated important documents and advised citizens on Spanish and Swiss law. Throughout her studies and internships, Tabea was able to discover where her true passions lie, which include human rights, corporate social responsibility and foreign affairs. She hopes to make a difference by contributing to valuable research and change in the field of human rights by raising awareness on the subject matter. Other interests include photography, baking, learning about different cultures, sports and reading.
Contact her via email vicepresident@esthinktank.com or via LinkedIn
Treasurer – Lorenzo Foglietti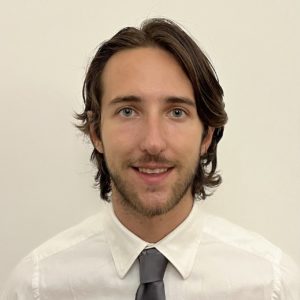 Having spent the majority of his childhood in the Middle East, Lorenzo developed an international mindset very early on. Through his university education at the University of Groningen, he was able to return to the EU and to further his interest in the world of politics and international relations. Lorenzo is now completing his Master's in IR at LUISS University in Rome, specializing in international security. He is passionate about geopolitics, renewable energy management and euro-federalism and hopes to work for the EU in the near future. As treasurer, he aims to further elevate the EST financial practices to a higher level akin to the structure of professional companies, with the development of deeper budgetary practices. He furthermore aims to increase cooperation with the fundraising and acquisition department to enhance the monetary inflows of the association, ensuring its long-term financial strength.
Contact him via email: treasury@esthinktank.com or via Linkedin.
International Officer – Paula Barredo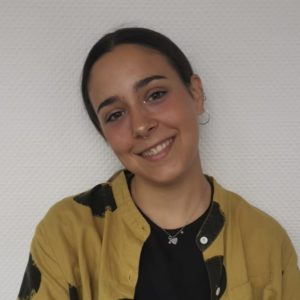 Paula is currently finishing her master's degree in European Studies at Europa-Universität Flensburg (Germany). She has previously studied Philosophy at Barcelona University and done several internships in the gender equality, bioethics and politics areas. After her time as a student representative at the EUF and Ambassador to Flensburg at the EST, she decided to continue her path in the young Think Tank as an International Officer. Thanks to her experience in the press-relations and communications fields she has been able to organize and participate in major events in and outside her university. An example of that is the planning of a fair for Europe's Day where she represented the EST and promoted youth participation in the EU decision-making processes. Besides that, she has also published an article in the European Policy Review magazine reflecting on the Enlargement Fatigue phenomenon in the Western Balkans enlargement process.
In her new term as an International Officer Paula aims to internationally expand the EST's name while contributing to the European political debate from the youth and for the youth.
Contact her via Linkedin.
International Officer – Alifia Afflatus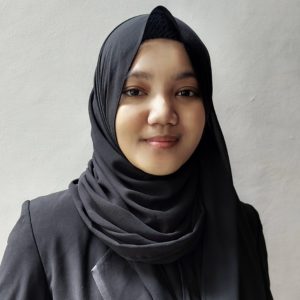 Alifia Afflatus is a bachelor degree candidate at Diponegoro University, Indonesia. Studying history and humanities, she pursues to become a researcher specializing in Abrahamic Studies, Southeast Asian studies, cultural approach for sustainable developments, and modern history. Over the past few years, Alifia has demonstrated her passion through publishing research papers, up to presenting in conferences related to the respective topics.
Within the international relation field, she is mainly interested in ASEAN interregional relations, Indo Pacific, transnational maritime and security affairs, and socio-cultural diplomacy. Other than developing research experiences, Alifia is passionate to enter the diplomacy world herself. She has been a delegate for ASEAN-Australia Youth Strategic Partnership Digital Dialogues 2021, Asian-African Youth Government Congress 2021, ASEAN Foundation Model ASEAN Meeting 2022, and other international forums. Beyond EST, she takes part in the Australia-Indonesia Youth Association National Team and Foreign Policy Talks.
As an international officer with an Asian background, Alifia aspires to increase EST's exposure in regions outside Europe, such as Southeast Asia. She believes that it can bridge youths from multicultural and multinational backgrounds to collaborate in articulating students voices, in responding to global affairs, advocating solutions, criticisms, and enhancing free speech.
Contact her via Linkedin
International Officer – Deborah Conserva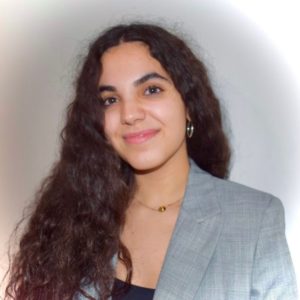 Originally from Italy, Deborah Conserva is a recent BA graduate in Political Science at the Free University of Brussels. She has a manifest interest in Political Economy, Security and Gender, as well as for Latin America. She believes in the added value of interculturality. It is for this reason that she left Italy in her 17 years to live with a Colombian family and attend a local school in Cúcuta, Colombia. This experience was formative to her in many ways and increased her desire to learn languages and embark in as many international experiences as possible. She is now fluent in Italian, English, French and Spanish, and she is currently learning Portuguese. Before joining EST in 2020 as an Ambassador to Brussels, she was an Ambassador for the ONE Campaign, where she substantially enhanced her background in development policies and gained experience in campaigning. This year, she decided to apply for the position of International Officer and dedicate to the incredible project of EST.
Deborah's vision for EST is to raise awareness on societal topics and equip youngsters with soft and hard skills. Deborah sees EST as a space of personal, social and academic development. According to her, the biggest asset of the organization is the connection of young people at the international level. Us, as young people, are at the core of our future and it is our duty to make our society most suitable to the needs of everyone.
Contact her via Linkedin.
International Officer – Ángela Cano Lloret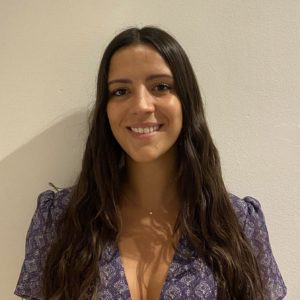 Ángela Cano Lloret is currently in 5th year of International Relations and Business Administration at IE University (Madrid). She speaks Spanish, Valenciano, English, German and French. Various public political discussions have already counted with her presence such as the European Youth Parliament Debates.
She is passionate about International Affairs and Public Policies, and wants to conduct her professional path towards an EU Organization, Political Analysis or Public Affairs. Today her main interests are Human rights, Security and Defense and Peace Missions.
Becoming an EST IO member is an exciting opportunity which she is looking forward to. This is mainly because it will serve as a way to discover this exciting professional path, and deciding whether these are the areas where she wants to work in the future. At the same time, it is an excellent opportunity to get today's youth engaged in important European Union matters, which affect all of us, shaping our future. Sharing opinions with different vibrant students who share interests and ideas is the perfect way to continue developing and growing as a future professional and active citizen.
Editor-in-Chief: Dyuti Pandya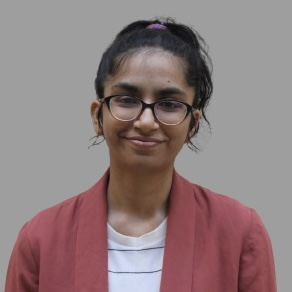 Dyuti Pandya is currently completing her masters in law specialising in International trade law from Gujarat Maritime University, India (2021-2022). She graduated with a dual degree of bachelors (legal sciences and law) in 2021. She joined EST in 2021 as a managing editor and managed one of the foreign policy teams. Beyond her academic pursuits, she is presently an intern at Centre for International Legal Studies, Austria and Global Human Rights Defence, Geneva. She wishes to continue her future studies in analysing the dialogue between trade policies and foreign affairs through the EU lens. In her free time, she likes to read and sketch.
Contact her via email: editorinchief@esthinktank.com or via Linkedin
Editor-in-Chief: Daemon Ortega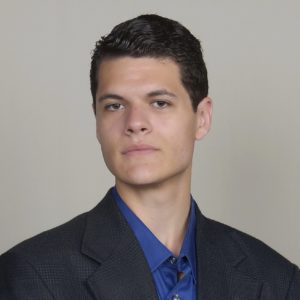 Daemon is a political science graduate from the University of Amsterdam, specialising in the study of public policy and governance, as well as European politics. Today he splits his time between studying for his master's degree in European politics, and working in the EST. He joined the Think Tank in 2021 as an editor, and later as a managing editor. There he overlooked the writing/editing of various articles related to current events and culture, and even had his own pieces published. His interests revolve around EU internal governance, specifically relating to European integration.
Contact him via email: editorinchief@esthinktank.com or via Linkedin
Deputy Editor-in-Chief: Annica Auer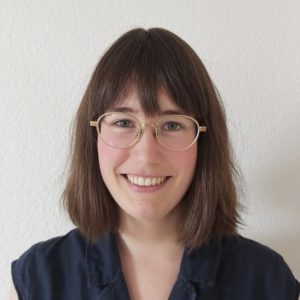 Annica is a recent graduate from the University of Bristol (Philosophy and French) and has previously worked for a political party in Brussels and studied politics in Geneva. She is currently undertaking an internship with an NGO in Brussels and hopes to start a master's degree in International Relations (or similar) in autumn 2023. Annica is passionate about increasing young people's opportunities to influence and comment on EU affairs. She also loves learning languages and speaks English, German, and French.
Annica is excited to learn more about the inner workings of a student think tank during her first year at EST and wants to improve how the different teams work together to achieve the common goal of increasing EST's visibility and encourage young people to engage with EU affairs.
Contact her via email: deputy.editor@esthinktank.com or via Linkedin
Deputy Editor-in-Chief: Alba Medina Bousoño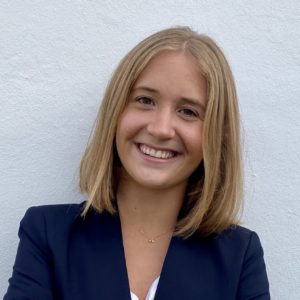 Alba Medina Bousoño is a twenty-year-old Spanish student pursuing a degree in Global Studies at the University of Salamanca, although she spent the last semester studying abroad at Sciences Po Paris as part of an Erasmus exchange program. She is very interested in policy development, especially in the economic and educational fields. In addition to the international arena, she is passionate about everything involving the study of speech and communication. Making this Think Tank the perfect balance of all her passions.
Considering that this year 2022 is the European Year of Youth. Alba is very pleased to be part of such an ambitious Think Tank that gives voice to young people. Thus building a bridge between the institutions and the population, creating a European Union that is much closer to its citizens.
Contact her via email: deputy.editor@esthinktank.com or via Linkedin
Working Groups Coordinator – Annalisa Scaletta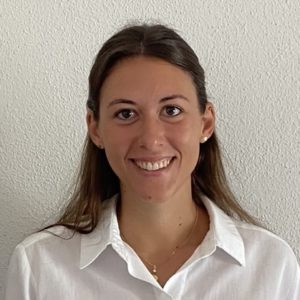 Originally from Italy, Annalisa is a 24-year-old recent master's graduate in European Policy at the University of Amsterdam. This fall, she will start to work as a trainee at the European Commission in the Directorate General for Migration and Home Affairs. Her interest in EU affairs, particularly migration, asylum, and border management policies, has developed throughout her MA studies in Sociology at the University of Glasgow and extends well beyond academia. Indeed, as part of her MA thesis project, she spent the summer of 2022 interning at Caritas Ventimiglia to research the impact of the current EU border regime on the mobility of irregular migrants at the Franco-Italian frontier. Annalisa has also been involved in local projects aimed at fostering the integration of migrants in her hometown, Genova (Italy).
Annalisa is fluent in Italian, English, and Russian and has a working knowledge of Spanish, French, and German. Annalisa is a dedicated and enthusiastic person always willing to exchange experiences, thoughts, and ideas with others (even better if in front of a good pizza).
As EST Working Groups Coordinator, Annalisa aims to support the seven working groups and the Observatory on EU-MENA relations to make an impact with their research, attracting institutional attention and enhancing EST advocacy efforts.
Contact her via email: wgcoordinator@esthinktank.com or via Linkedin
Director of Communications – Olivia Serra Calvo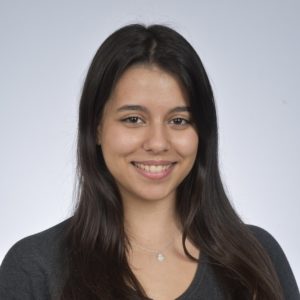 Olivia is originally from Spain and is in charge of coordinating the communications strategy and the communications team. Currently, she is working as a Communications and Events Assistant for the Trans European Policy and Studies Association (TEPSA) in Brussels.
Olivia holds a LLM in Law and Politics of International Security from the Vrije University of Amsterdam. She also holds a BA in International Relations from Ramon Llull University – Blanquerna in Barcelona, where she specialized in Foreign Policy and European Union. In her research activities she has focused on human rights, international security, and European affairs.
In the past, she worked as an executive assistant at the Institute of Economics and Peace (IEP) in Brussels and she was also a member of the Working Group on Human Rights at EST, producing research articles and infographics. Her vision for this term is to grow in social media, create a more coherent brand among all platforms with a new website and be able to reach more people and policy makers.
Contact her via email: communication@esthinktank.com or via Linkedin.
Deputy Director of Communications – Bianca Volmich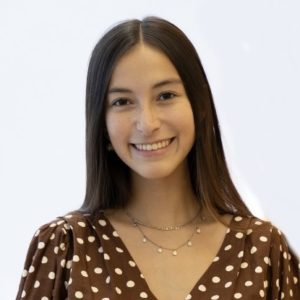 After obtaining a Master's degree in Economics and European Public Policy at the College of Europe, Bianca is currently pursuing a Master's degree at the London School of Economics in Political Economy of Europe. Bianca is Luxembourgish, Japanese and German, and has lived in several countries across Europe and Asia which also enables her to speak several European and Asian languages. Besides her interests in economics, EU public policy as well as international and EU affairs, she has a strong interest in trade between Europe and Asia which she developed during her internships at the EU-Japan Centre for Industrial Cooperation in the Tokyo Office as well as the Luxembourg Trade and Investment Office in Tokyo. Other previous experiences include the Luxembourg Ministry of the Interior, the Association of the Luxembourg Fund, a technology start-up in St. Gallen, Switzerland and others.
Bianca's vision for EST is to enhance the communications strategy to promote the work of EST and create an impact by raising the voice of the youth.
Contact her via email: deputy-comms@esthinktank.com or via Linkedin.
---




The EST Logo was updated in December 2019 and designed by Mirjam Müller, a former EST Director of Communications 2018/2019.
Board 2021-22:
President – Julia Blanken
Vice-Presidents – Pierfrancesco Maria Lanza & Diogo Nunes
Treasurer – Maxim Waal
Fundraising Officer: Rosa Lokenberg
Editors-in-Chief: Laura Sanzarello & Harvey Dryer
Deputy Editor-in-Chief: Alexandra 'Lulu' Smith
Director of Communication (Website Manager) – Olivia Serra Calvo
Director of Communication (Social Media) – Colin Hardage & Fotios Kotzakioulafis
Social Media Deputy Manager – Mădălina Ifrim
Head of the International Office – Ana Sofia Cabral
International Officers – Aparajeya Shanker, Shota Mshvenieradze, Adrian Kokk, Pauline Oleon, Rosa Jorba
Board 2020-21:
President – Marina Navarro Montilla
Vice-President for Partnerships – Julia Blanken
Vice-President for Events – Christos Tsagkaris
Treasurers – Erdal Ferer, Sofia Morch, Lea Siebel
Editors-in-Chief: Đăng Đạo Nguyễn, Luke Cavanaugh
Director of Communication (Website Director) – Zachary Egan
Director of Communication (Social Media) – Hande Yetkin
Working Group Coordinator – Oshin Behl
Head of the International Office – Pierfrancesco Maria Lanza
International Officers – Victor González Tapia, Carmen Murgu, Enrique Fernández
Board 2019-20:
President – Stefan Pfalzer
Secretary – Nieves Delgado
Treasurer – Erdal Ferer
International Officer – Marina Navarro
Editors-in-Chief: Christos Tsagkaris, Loyle Campbell
Director of Communication – Sofia Morch
Campaign and Events Manager – Elodie Arpa
External Relations – Yasmin De Fraiture
Board 2018-19:
President – Aurélien Pommier
Secretary – Nieves Delgado
Treasurer – Chaima Nbigui
International Officer – Stefan Pfalzer
Editor-in-Chief – Tawanda Munyuki
Director of Communication – Mirjam Muller
Board 2017-18:
Presidents – Angelique Truijens, Carlota Núñez Strutt
Secretary – Marlene Straub
Treasurer – Joris Heuker
International Officer – Aurélien Pommier
Editor-in-Chief – Cindy Langer
Director of Communication – Moïra Tourneur
Board 2016-17:
President – Carlota Núñez Strutt
Secretary – Jonne Kamphorst
Treasurer – Laurens Van der Sluijs
International Officer – Johannes Tropper
Editor-in-Chief – Tanith Lee
Events Manager – Cecilia Passaniti
Director of Communication – Jonas Fritz
Board 2015-16:
President – Kate Perdikis
Secretary – Sietse Blom
Treasurer – Swiss Juriens
International Officer – Rebecca Fobbe
Editor-in-Chief – Enrike van Wingerden
Events Manager – Tamira Vossen
Director of Communication – Carlota Núñez Strutt
Board 2014-15:
President – Marten Kooistra
Secretary – Rebecca Fobbe
Treasurer – Erik Merkus
International Officer – Etienne Verschuren
Editor-in-Chief – Dimitris M. Perdikoulis
Board 2013-14:
President – Remco Zwetsloot
Secretary – Rianne Keeler
Treasurer – Gina Plat / Leander van Splunter
International Officer – Samira Gonsalves
Editor-in-Chief – Katrien Volleman
Events Manager – Yanís Pelinski
PR Officer – Nicolas Castellon
---
Our Founders
The European Stu­dent Think Tank was foun­ded by three stu­dents linked to the Uni­ver­sity of Ams­ter­dam and the Ams­ter­dam Uni­ver­sity Col­lege in The Netherlands.
Eline Böt­ger
President (2010-2012), Co-Founder
Sari Nijssen
Secretary, Vice-President (2010-2012), Co-Founder
Char­lotte Baarda
Treasurer, Vice-President (2010-2012), Co-Founder