The EST's Board is run by a team of ambitious and visionary students and young professionals of International Affairs.


President – Julia Blanken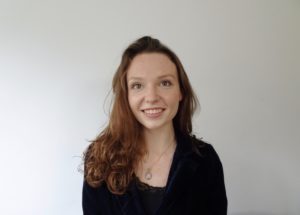 Biography: After obtaining a bachelor degree in Political Science at Leiden University and a master in International Political Economy at King's College London, Julia is now pursuing a master at the College of Europe in EU International Relations and Diplomacy Studies. Besides her studies, Julia has been a part of several voluntary organizations such as the project group of European Affairs at the Dutch National Youth Council, JASON Institute, and the West Wing, the youth think tank of the Ministry of Foreign Affairs in the Netherlands. Julia started in 2018 as an ambassador for the Netherlands in the EST because of her passion to contribute to European integration and belief in the importance of youth participation in the EU. Thereafter, she became a board member for External Relations. Last year, she was the Vice President for Partnerships.
Vision: As the President, Julia's vision is to strengthen the visibility of the EST's work and its members on a local and institutional level. Furthermore, Julia would like to encourage the creativity and exchange of ideas between the EST members to give the youth a platform to develop their voices.


Vice-Presidents – Pierfrancesco Maria Lanza & Diogo Nunes
Pierfrancesco Maria Lanza
Biography: Pierfrancesco Maria Lanza is a current Law student at the "Mediterranea University" of Reggio Calabria. He is passionate about International and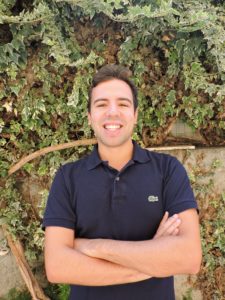 EuropeanUnionlaw and relations, also with a specific focus on EU and Middle East's foreign affairs. He has been able to deepen his knowledge in International and EU Affairs by taking partin many international events, making also exciting experiences in some institutional simulations. Due to his love for trips, he tried to travel as much as possible to learn about different cultures and people, both far away and close ones, and this allowed him to learn and improve other languages and his academic education. Indeed, he speaks fluently English and French and can speak a bit of Spanish, and some words of Arabic and Russian. Furthermore, Pierfrancesco is engaged in many associations andwas a member of the Municipal Youth Council of his town, which is near where he studies.
Vision: Pierfrancesco aims to work hard to improve EST's visibility, and its reputation as smart and experienced organisation in the EU. Therefore, his vision is based on two factors: external accountability and internal development. Externally, he aims to build and strengthen solid partnerships with all relevant stakeholders and to promote the image of EST through inspiring events. Internally, he wants to build a cohesive community capable of supporting one another and fostering personal development.
Diogo Nunes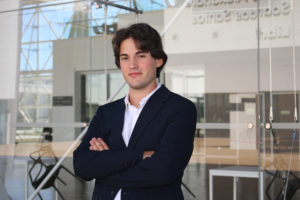 Biography: Diogo Nunes graduated in Economics at Nova School of Business and Economics, Portugal and is currently embracing his first international studying experience as a Masters student in Political Science at Leiden University, the Netherlands. Having worked some years for local, national and international organizations, such as AIESEC or the UNDP, makes him a firm believer that youth participation is the fundamental solution to turn our generation into a more informed one. He has a keen interest in international organizations as well as their interactions within the international political and economic framework. Moreover, he is a languages-enthusiast and is currently learning German.

Vision: As Vice President, Diogo wishes to continue the work done by the former VPs in promoting the EST as an inclusive organization dedicated to all students who want to contribute to the European integration. Additionally, he would like to reach out to as many students and institutions as possible through our existing and future partnerships. Having recognized the potential that the EST carries, it is in our hands to create an environment where every student with a vision for the EU, regardless of their origin, is welcomed to share their ideas and learn.

Treasurer – Maxim Waal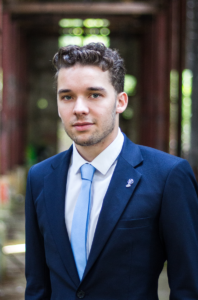 Biography: Having completed a bachelor degree in International Relations and International
Organizations at the University of Groningen and a master degree in Global Conflict in the Modern
Era at the University of Leiden, Maxim is currently in the process of completing a second master
degree at the Salzburg Centre for European Union Studies. Maxim has worked in several
international (student-led) organizations and hence brings a great amount of organizational and
managerial experience to EST. Among his professional interest are European foreign policy, conflict
studies, and international and European law. Starting in 2021, Maxim will take up the role of
Treasure within the EST Board.
Vision: As Treasurer, Maxim aims to increase the visibility EST and the importance of youth
participation within the EU by securing a steady financial framework which allows the creative minds
within the organization to function at full capacity. Moreover, Maxim is determined to implement
structural changes to the financial policy in order to increase the financial transparency and secure
the long-term financial stability of EST.
Fundraising Officer – Rosa Lokenberg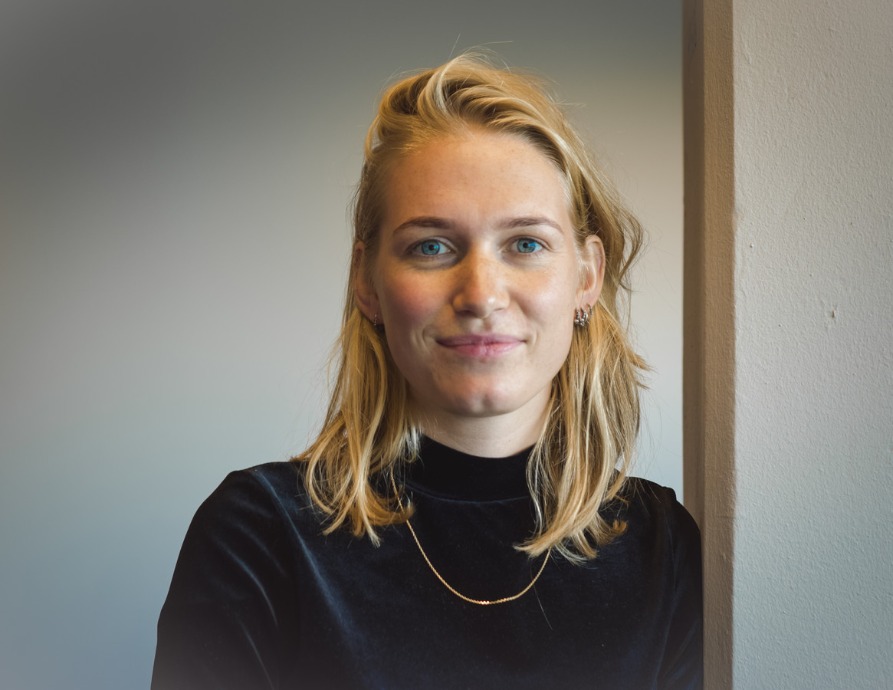 Biography: After having studied Communication Science and Political Science for four years in Amsterdam, this year Rosa moved to Barcelona to study International Security at the inter-university institute IBEI. She has a special interest in EU-Russia relations and Russia's information warfare in Europe. Besides studying and playing an active role in society, Rosa has played the violoncello for almost 20 years. She was responsible for fundraising for various orchestra projects, providing her relevant experience to successfully contribute to EST financial strength.
Vision: For EST, Rosa will fulfil the role of fundraising officer meaning she will identify potential funds, complete fund applications and aim for creative ways to attract businesses and organisations to advertise. In other words, she will commit herself to ensuring the EST's financial stability.

Editors-In-Chief – Laura Sanzarello & Harvey Dryer
Laura Sanzarello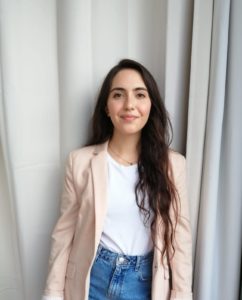 Biography: Laura is an International Relations graduate from Loughborough University, where she focused on the study of conflict management, human rights and international organizations, with special interest for the EU and the MENA region. After joining the EST in 2020 as a columnist and editor, she then became involved as a judge for the European Policy Prize and a reviewer for the European Policy Review. She is also a co-founder, editor and recurrent speaker at EST's Podcast channel, which she regards as a challenging yet rewarding experience both in terms of personal and professional growth. Among her interests are modern conflict, political journalism and freedom of expression. Outside of EST, she is a writer, podcast host and producer at Human Rights Pulse, volunteer translator at Global Voices and country manager at the CoronaNet Research Project. She is also an active and published member of Chatham House's Common Futures Conversations.
Vision: As a Board Member, Laura hopes to contribute with her experience and creative thinking to the success and progression of the organization, and to create more integration and coordination between the Editorial Office and other sections of the EST. Her greatest goal is to provide opportunities for growth and development to all members, while ensuring high quality material for all EST publications.
LinkedIn
Harvey Dryer
Biography: Harvey is a student of Politics & International Relations at the University of Bristol. He joined the EST in 2020 as a writer for the Editorial Office, publishing articles related to UK/EU relations in the modern world. However, he is also interested in UK relations with the Global South and the discourse around international aid provided by the UK. Outside of the academic world, Harvey currently works for the Royal National Lifeboat Institute (RNLI), helping to raise funds and meet their target of reducing the number of drownings experienced worldwide.
Vision: As Editor-in-Chief, Harvey's vision is to strengthen the social fabric of the Editorial Office, and so is looking to provide formal and informal platforms for writers and editors to discuss their ideas, learn from each other and engage with like-minded young people from across the globe. Furthermore, he looks to widen the readership of content produced by the Editorial Office.


Deputy Editor-in-Chief – Alexandra 'Lulu' Smith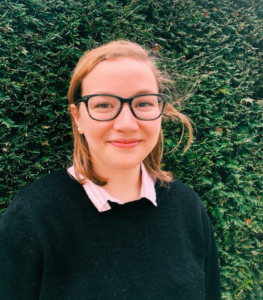 Biography: Alexandra 'Lulu' Smith is a British-American student and recent graduate of Loyola University Maryland where she studied Political Science and Philosophy with specializations in international relations, regional studies, and international institutions. Alexandra is a community contributor for the online current affairs platform, Human Rights Pulse, and has been published in the EST's most recent edition of the European Policy Review for a piece on the European Union Rule of Law Mission in Kosovo. Alexandra has previously worked for the Maryland State Legislature as a legislative editor and holds memberships to the Pi Sigma Alpha National Political Science Honor Society and Phi Sigma Tau International Philosophy Honor Society. In the Fall of 2021, Alexandra will begin her Masters of European Studies at the Katholieke Universiteit Leuven in Belgium as a Belgian American Educational Foundation Fellow.


Directors of Communication
Social Media Director – Colin Hardage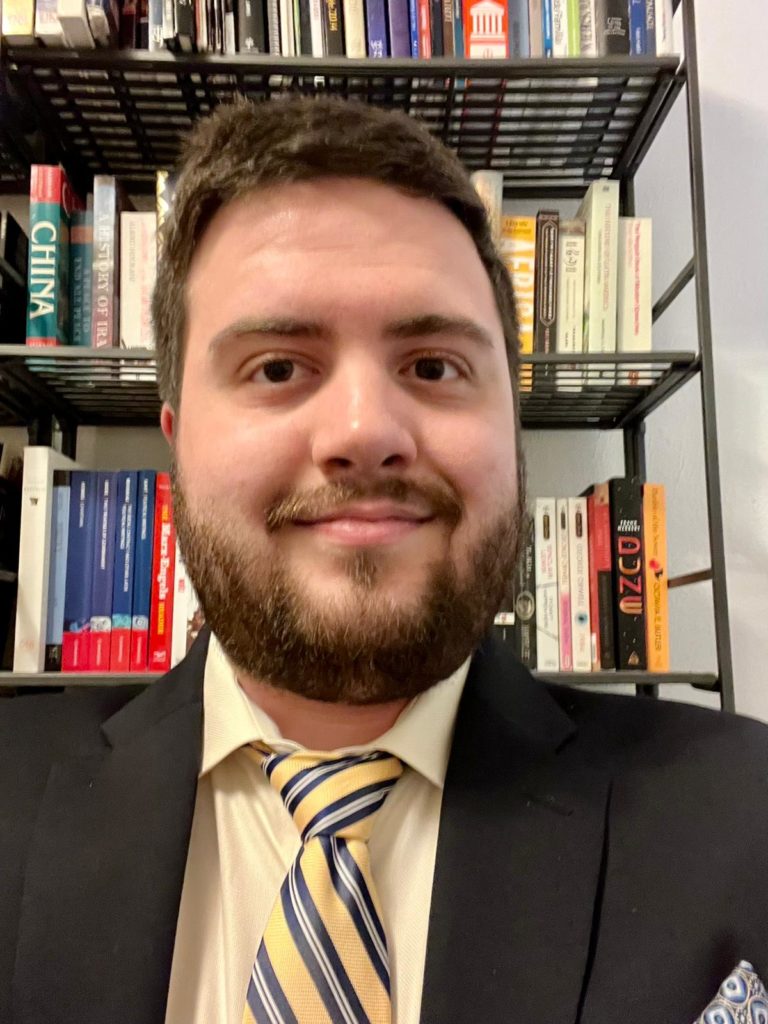 Biography: Originally from the United States, Colin is a graduate student at the American University of Paris, where he obtained a Bachelor's degree in International & Comparative Politics with a minor in Middle Eastern & Islamic Studies and is currently pursuing an MA in Diplomacy & International Law. Having participated in programs such as People to People and CISV during his adolescence, he is convinced of the importance of youth participation in creating and maintaining connections across borders. He is passionate about political & cultural history, international affairs, and democratization and, in his free time, enjoys cooking, debate, and writing.
Vision: Colin's vision is to increase EST's reach on social media in order to advance its goal of encouraging youth participation in European politics and to draw attention to the excellent work done by EST's writers, working groups, and ambassadors.
Social Media Director – Fotios Kotzakioulafis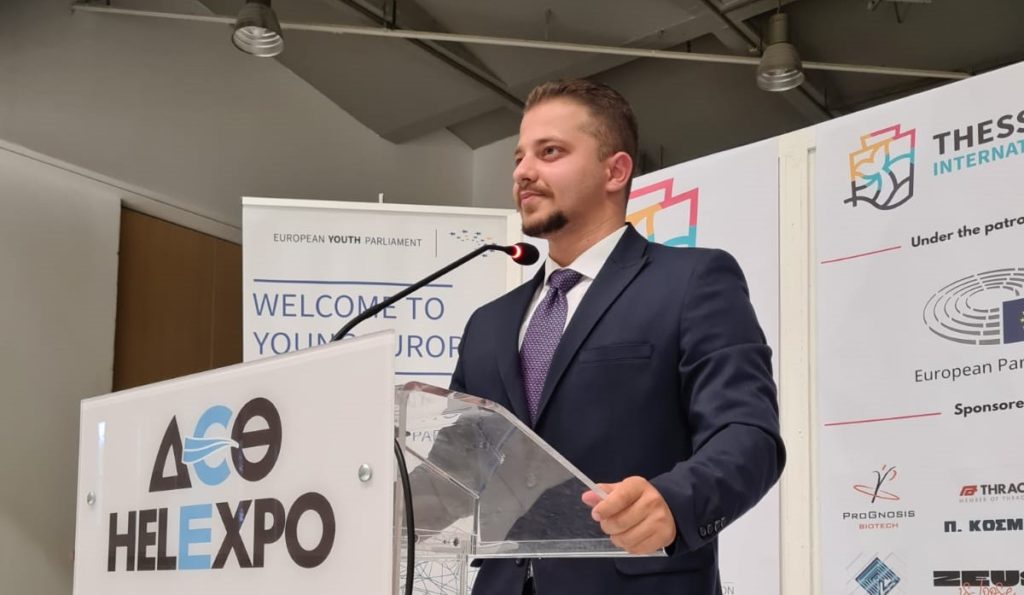 Biography: After having received the nomination of the European Climate Pact Ambassador, Fotios is working in various European and international think tanks, as well as several youth organizations, while he is also engaged in local politics and European lobbying.
Vision: The EST is an organization that offers young people multiple opportunities for further development and a platform where is knowledge is externalized, which is why he envisions a well-structured communications strategy so that more people will learn about the work within the EST.
Website Manager – Olivia Serra Calvo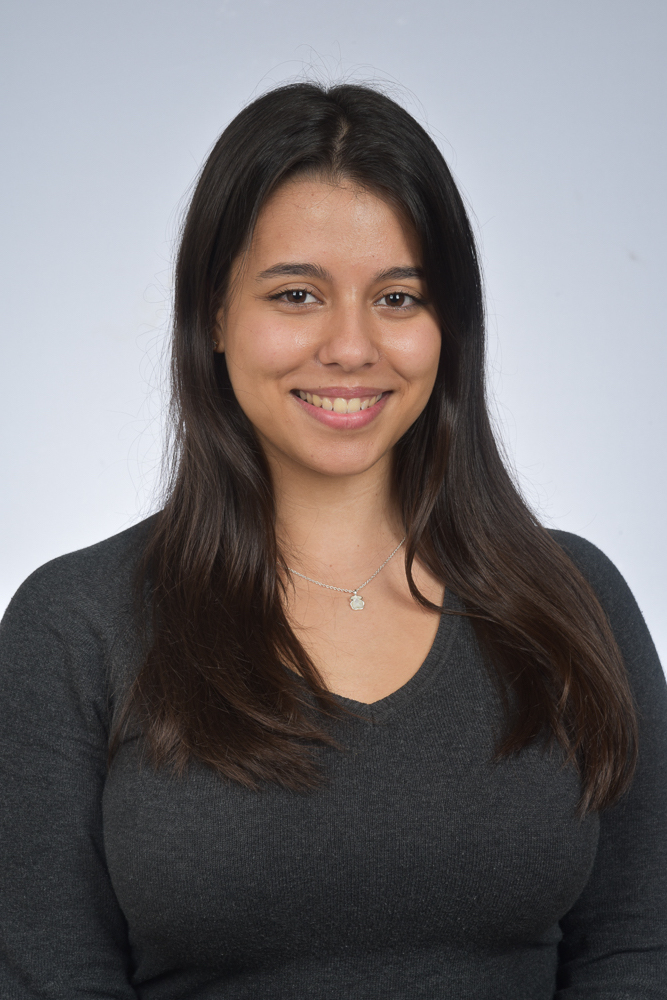 Biography: Olivia Serra Calvo is currently pursuing her Master in Law and Politics of International Security at the Vrije University of Amsterdam. She has a special interest in human rights, European affairs and security. She is currently working on her thesis in which she analyzes how the deprivation of nationality practices by the UK and Australia impact the human rights of children born from Foreign Terrorist Fighters parents in the context of ISIS. Furthermore, she is also part of the Working Group of Human Rights at EST.
During her Bachelor in International Relations, obtained at Blanquerna – Ramon Llull University in Barcelona, she created websites and social media campaigns for different academic projects. She developed her interest in human rights during her Bachelor and wanted to use communications strategies to raise awareness on the topic.
She has previous professional experience working as an Executive Assistant at the Institute for Economics and Peace in their office in Brussels. It was there that she entered into direct contact with EU affairs and wanted to develop her knowledge further in relation to human rights and security. She conducted research on topics related to terrorism, peace, security and environmental impacts, and assisted with events organization.
Olivia is fluent in Spanish, English and Catalan and has some basic knowledge of Italian and Arabic. She would like to develop a career in the field of human rights and security with a focus on the European Union. She is a passionate traveller and in her free time likes to play tennis and dance.
Vision: Olivia's vision for EST is to make the website more user friendly and make sure it is a central tool to make EST reach a larger audience and make a bigger impact.
Social Media Deputy Manager – Mădălina Ifrim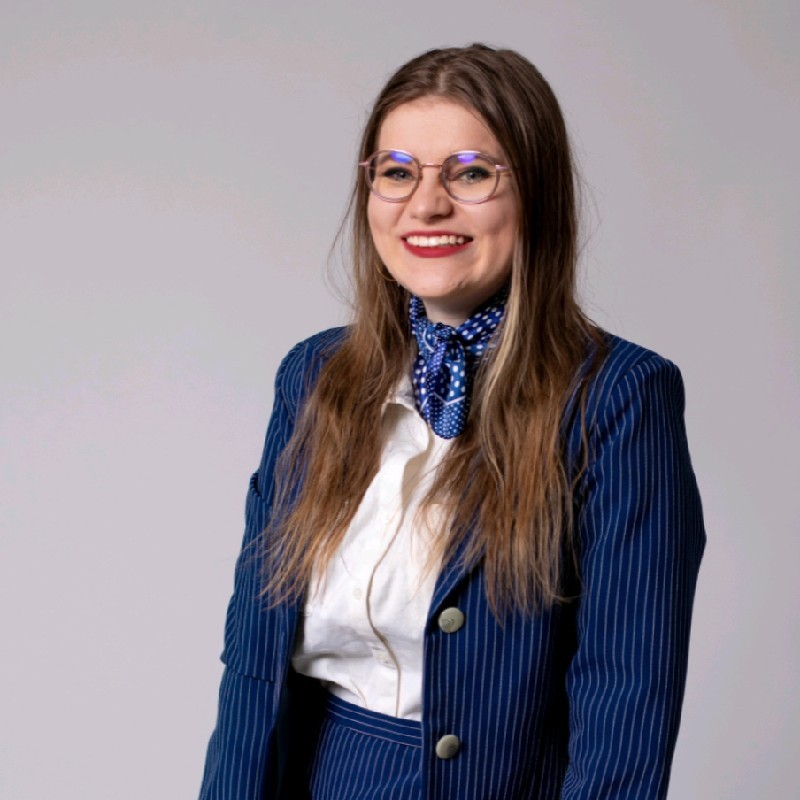 Biography: After completing a Bachelor of Science in Management with a specialisation in Marketing at the University of Manchester as the social responsibility scholar, Mădălina joined the Graduate scheme for one of the 20 largest tech giants. She proved her interest in the European Union and their institutions and tried to militate in everything she did for the values that young Europeans should possess. As a result, she is a European Youth Parliament alumnus and had the chance to represent her country of origin (România) twice at the European Youth Event organised at Strasbourg. Eager to learn and represent, she was selected as one of the promoters of the European Democracy, a project organised by the Romanian Youth and Sports Ministry and the Biro of Information of the European Parliament. Mădălina loves a good argument – she is an accomplished debater who won awards in different kinds of simulations (MUNs, EU, UNESCO, NATO etc.) and organised various conferences, mainly from PR and event management positions.
Vision: after contributing one year as an Ambassador of the United Kingdom and being one of the first hosts for the EST Prodcast, Mădălina understood the importance of communication. As a result, she hopes to bring vital information to the European youth by disseminating efficiently different opportunities and content that EST is producing
Head of the International Office – Ana Sofia Cabral
international.officer@esthinktank.com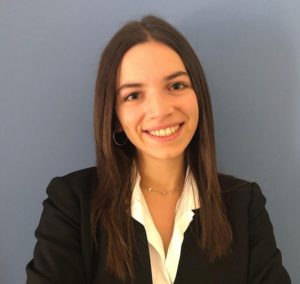 Biography: Sofia is a 23-year-old Portuguese young professional, starting to work as a trainee at the European Commission this autumn. She recently graduated from a master's degree in International Politics and Markets at the University of Bologna, in Italy. During her bachelor studies in Business in Portugal, she decided to take a semester abroad in China, which helped her consolidate her interest for international politics and economics, as well as development economics. She is an organized worker who brings out her passion about International Relations in the projects she takes. Sofia has co-founded a Podcast channel with a great friend of hers and was also involved in the foundation of the EST Podcast channel in 2020-2021 – period during which she was the ambassador for Italy at the European Student Think Tank. As someone who loves travelling and getting in contact with people from different nationalities and backgrounds, Sofia has participated in leadership and governance events across Europe, networking with people who have evermore motivated her to be an active listener and thinker.
Vision: Sofia is excited about integrating the EST for one more year, this time as a Board member. She is committed to be an active voice for the youth and to encourage the European student community to be curious citizens and active players, using their talent to make the world a more egalitarian home for everyone.


International Officers


Rosa Jorba
Biography: Rosa Jorba is currently working for the Association of the Mediterranean Chambers of Commerce and Industry, ASCAME in Barcelona. She has recently graduated from a Master's in European and International Governance at the University of Geneva and completed an internship at the Portuguese Mission to the United Nations Office in Geneva. Throughout her professional and learning experiences, she has developed a great passion for European and international affairs. She is a proactive person, eager to learn and to enjoy new experiences.
Vision: Rosa's vision for the EST is to promote awareness and expand the idea and values of European integration. She hopes to contribute making EST a global referent.
Pauline Oleon
Biography: Originally from France, Pauline graduated with a Bachelor's degree in Modern Languages and Translation (Italian and Portuguese) from Cardiff University. After a few years spent studying and travelling through Europe and Asia, she decided to continue her studies and enrolled at the Univerzita Karlova of Prague for a Master in Media and Area Studies.
Vision: Pauline would like to see the EST develop new projects involving the European Youth and familiarise them with Central and Southeastern Europe. She feels like this region of Europe is often overlooked and suffers from a lack of appeal due to its past and a misrepresentation in the press. Pauline firmly believes that giving a voice to young people and their perception of European affairs, as well as building projects together, is the key to securing a more equal and long-lasting European Union.

Adrian Kokk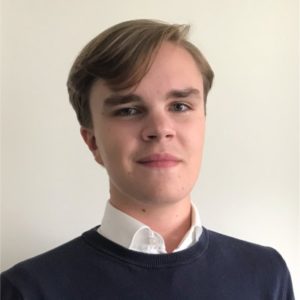 Biography: Adrian Kokk is a Swedish Law student at the University of Gothenburg, currently in his second year of studying. Prior to joining the International Office, he was a Writer and part of the European Practice and European future team of the EST, publishing articles on a wide array of topics. He takes a keen interest in all issues pertaining to European and foreign affairs, as well as politics in general, both international and domestic. Outside of his formal coursework and work with the EST, Adrian also enjoys studying languages, philosophy and history.
Vision: Adrian believes that today's youth must take action in order to build and sustain the Europe they want to have in the future, and that organisations such as the EST play an immensely important part as platforms for discourse. He wants to combat the sense of alienation that many Europeans experience in relation to the European Union, and promote a more nuanced view of the EU, stressing the importance of international cooperation. As International Officer, he will therefore strive to facilitate and incentivize dialogue and cooperation among the Ambassadors and within the EST as a whole.
Shota Mshvenieradze
Biography: Shota is currently studying International Law at Tbilisi State University. He is a second year student. Besides being an international officer in EST, he is the founder and chairman of youth organization "Young Writer", one of the largest and successful youth organizations in Georgia, he is the head of the youth department at local NGO working for the regional population, and he is also a member of the European Law Students Association. He has authored a book about important historical events of Georgia.
Vision: Shota believes that the main strength of the European Student Think Tank, and the secret to its success, is its members' dedication to progress. He hopes to harness the dedication of the EST Ambassadors to achieve even more in the coming year.

LinkedIn

Aparajeya Shanker
Biography: Aparajeya Shanker is a 5th Year medical student, currently studying at the Medical University of Pleven, Bulgaria. He is a keen debater, medical researcher and is deeply interested in medical education. His experience in medicine, both in India and Bulgaria, have given him a deep insight into the needs of patients and the importance of healthcare in the security of Europe. He is also a keen writer and public speaker, and is very keen in training medical students and doctors in the art of debate.
Vision: Aparajeya Shanker's vision for the EST is to increase the EST's capacity in healthcare policy and public health, along with bridging gaps between the medical community and the EU governance mechanisms to better address the issues that affect EU healthcare.
---




The EST Logo was updated in December 2019 and designed by Mirjam Müller, a former EST Director of Communications 2018/2019.
Board 2020-21:
President – Marina Navarro Montilla
Vice-President for Partnerships – Julia Blanken
Vice-President for Events – Christos Tsagkaris
Treasurers – Erdal Ferer, Sofia Morch, Lea Siebel
Editors-in-Chief: Đăng Đạo Nguyễn, Luke Cavanaugh
Director of Communication (Website Director) – Zachary Egan
Director of Communication (Social Media) – Hande Yetkin
Working Group Coordinator – Oshin Behl
Head of the International Office – Pierfrancesco Maria Lanza
International Officers – Victor González Tapia, Carmen Murgu, Enrique Fernández
Board 2019-20:
President – Stefan Pfalzer
Secretary – Nieves Delgado
Treasurer – Erdal Ferer
International Officer – Marina Navarro
Editors-in-Chief: Christos Tsagkaris, Loyle Campbell
Director of Communication – Sofia Morch
Campaign and Events Manager – Elodie Arpa
External Relations – Yasmin De Fraiture
Board 2018-19:
President – Aurélien Pommier
Secretary – Nieves Delgado
Treasurer – Chaima Nbigui
International Officer – Stefan Pfalzer
Editor-in-Chief – Tawanda Munyuki
Director of Communication – Mirjam Muller
Board 2017-18:
Presidents – Angelique Truijens, Carlota Núñez Strutt
Secretary – Marlene Straub
Treasurer – Joris Heuker
International Officer – Aurélien Pommier
Editor-in-Chief – Cindy Langer
Director of Communication – Moïra Tourneur
Board 2016-17:
President – Carlota Núñez Strutt
Secretary – Jonne Kamphorst
Treasurer – Laurens Van der Sluijs
International Officer – Johannes Tropper
Editor-in-Chief – Tanith Lee
Events Manager – Cecilia Passaniti
Director of Communication – Jonas Fritz
Board 2015-16:
President – Kate Perdikis
Secretary – Sietse Blom
Treasurer – Swiss Juriens
International Officer – Rebecca Fobbe
Editor-in-Chief – Enrike van Wingerden
Events Manager – Tamira Vossen
Director of Communication – Carlota Núñez Strutt
Board 2014-15:
President – Marten Kooistra
Secretary – Rebecca Fobbe
Treasurer – Erik Merkus
International Officer – Etienne Verschuren
Editor-in-Chief – Dimitris M. Perdikoulis
Board 2013-14:
President – Remco Zwetsloot
Secretary – Rianne Keeler
Treasurer – Gina Plat / Leander van Splunter
International Officer – Samira Gonsalves
Editor-in-Chief – Katrien Volleman
Events Manager – Yanís Pelinski
PR Officer – Nicolas Castellon
---
Our Founders
The European Stu­dent Think Tank was foun­ded by three stu­dents linked to the Uni­ver­sity of Ams­ter­dam and the Ams­ter­dam Uni­ver­sity Col­lege in The Netherlands.
Eline Böt­ger
President (2010-2012), Co-Founder
Sari Nijssen
Secretary, Vice-President (2010-2012), Co-Founder
Char­lotte Baarda
Treasurer, Vice-President (2010-2012), Co-Founder