Editorial Office
The con­tent of all EST art­icles pub­lished on this web­site are reviewed by our staff of editors.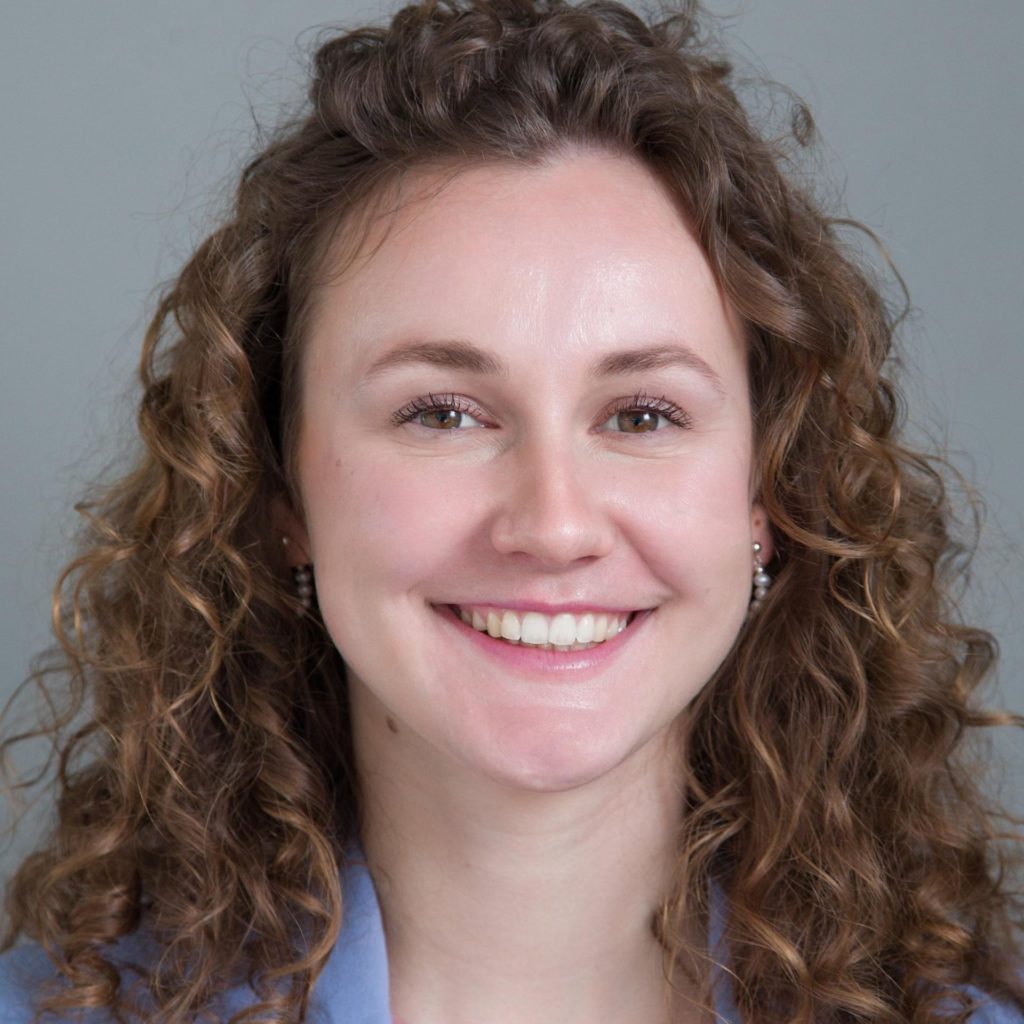 Managing Editors and Editors
Foreign Policy and Security & Defence Team
Lok Yin Chan – Managing Editor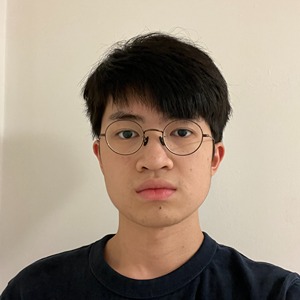 Lok is a second-year BSc History and Politics student at the London School of Economics and Political Science (LSE).
His research interests include the EU's policy towards authoritarian regimes with human rights violation records, as well as its strategic positioning amid the multipolar turn of international politics.
Cristina Perez Escolar – Editor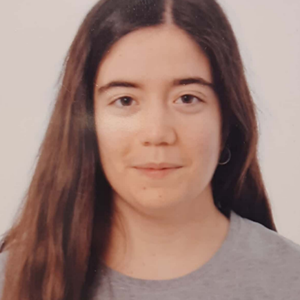 Cristina has recently graduated with a law degree from the University of Murcia (Spain). As part of her degree, she spent one year in Zagreb (Croatia) where she developed her passion for human rights, migration policy and development. She submitted her final thesis analysing the EU's migration policy in relation to Turkey and is driven to keep working in this field. She speaks Spanish, English and is currently learning French. She has participated in multiple events dealing with international cooperation such as the Mediterranean Student Summit in Morocco and the Model European Union of Spain. In her personal life, she has committed herself to social justice, having volunteered for many years with NGOs like Caritas and as part of the European Solidarity Corps.
I'm a Messi believer and a football lover.
Angeliki Markopoulou – Editor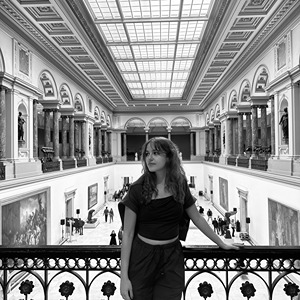 Angeliki is currently in her last year as an undergraduate student of International and European studies at the University of Piraeus, in Greece. She doing an internship at the Permanent Representation of Greece in the EU, at the Economic and Financial Unit.
Her interests revolve around marketing, law, european affairs, sustainability and creating podcasts.
I have been studying Japanese for 2,5 years now.
Ileana-Ancuta (Anca) Grigorescu – Editor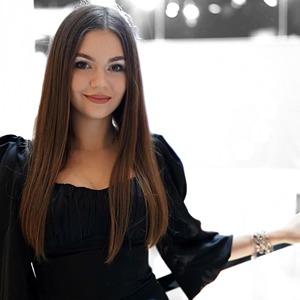 Anca, a native of Romania, made a life-changing decision two years ago when she relocated to Brussels, embarking on an exciting new journey. At 25 years old, she is a young professional working as an Influencer Marketing officer on projects with the European Commission. Anca's academic history reflects her deep interest in defence and security matters, with a strong passion for geopolitics inherited from her father.
Despite the seeming disparity with her current job, she remains dedicated to researching various countries, cultures, and both historical and ongoing conflicts. Two years ago, Anca pursued an internship at the National Ministry of Defence in Romania, an experience that further fueled her appreciation for the military and her desire to gain a comprehensive understanding of the diverse military and security field.
Woo Hyun Han – Editor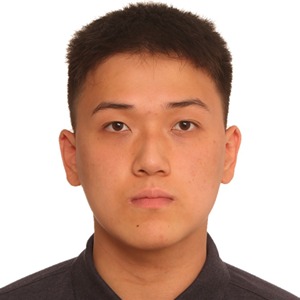 Woo Hyun Han is 21 years old, from South Korea.
He graduated from the International School of Latvia.
He is studying Bachelor of Business Administration in KU Leuven.
Social and Economic Policy
Manuel Pedro Torres Lajo – Managing Editor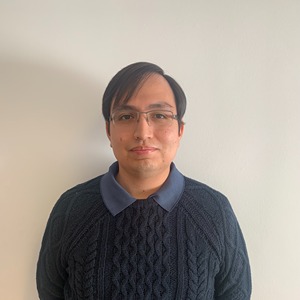 Manuel Torres Lajo is a PhD candidate in Political Sciences at Complutense University of Madrid. He holds a M.Sc. in Consumer Affairs from the Technical University of Munich and a B.Sc. in Economics from San Marcos National University (Lima, Peru). His research lines include behavioural economics, development economics, consumption, and public policies, with a focus on Latin America and Europe. Furthermore academic training done by him includes University of Oslo's ISS on International Development Studies and UN ECLAC's School of Latin American Development Studies. He has experience in research (both quantitative and qualitative), consulting, teaching, and international organisations. Outside work, he enjoys travelling, reading literature, and learning several languages.
Avid follower of F1, football, tennis and sports in general.
Thomas Coffey – Editor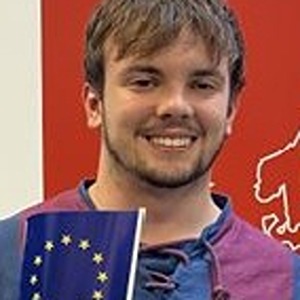 He is currently working towards his bachelor's at University College London, but is on his year abroad studying Russian at Maqsut Narikbayev University in Astana. He is from London and takes a keen interest in how economic theories affect economic systems, along with the implications of public policy.
I can open the cap of a longneck with my teeth.
Iorgus-Serghei Cicala – Editor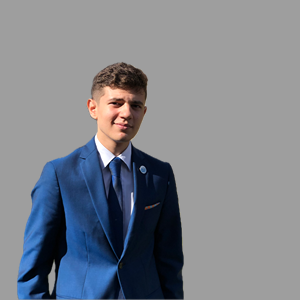 Iorgus is a third-year undergraduate student of "International Politics and Government" at Bocconi University, and he is currently taking part in an exchange programme at Sciences Po. Driven by a genuine academic passion for policymaking and multilevel governance, Iorgus has written numerous articles centred around EU integration and has recently published a research paper about the 2022/23 energy crisis.
As peer reviewer at the Politikon student journal and chair of a student research committee focused on European politics, he is delighted to edit and coordinate scholarly pieces on regional geopolitical and economic dynamics. Particularly interested in the game theory of peace and conflict, Iorgus seeks to stimulate critical thinking about the incentive schemes and strategic endogenous decisions underpinning security agendas.
Iorgus loves modern literature and is currently learning Greek.
Current Affairs & Domestic Affairs
Timo Schröttke – Managing Editor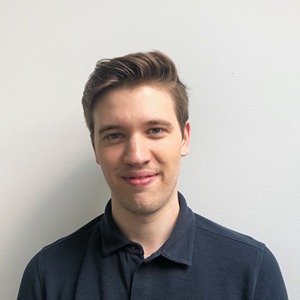 Timo holds a Research Master's degree in European Studies and specialised in international development cooperation. With a passion for evidence-based decision-making, Timo has actively contributed to the fields of European policy analysis and social development, among others at the European Institute of Public Administration.
Through his experience in quantitative and qualitative research, project proposal writing, and event organisation, he has developed the skills and passion to tackle complex challenges for equitable outcomes.
Paolo Stohlman – Editor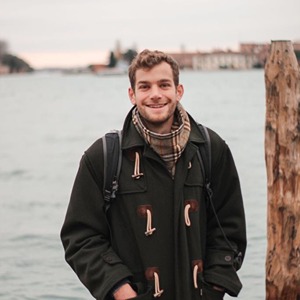 Born and raised in Washington DC, Paolo graduated with a Bachelor's degree in Philosophy, International Studies and Economics from the Ca' Foscari University of Venice.
In fall 2022, he began his Master's degree in European Studies at UCLouvain, with a focus on democracy and central banking, and is current in Erasmus at Sciences Po Paris.
Paolo joined EST as an Editor in 2022, and he hopes to help communicate both the successes of the EU and the areas in need of improvement.
I once appeared in a NYT article!
Lucia Torlai – Editor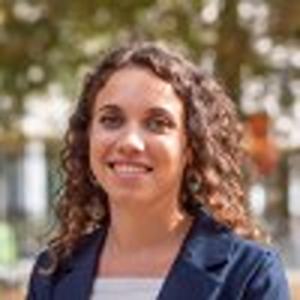 Lucia holds a Bachelor's in Philosophy, Politics and Economics from Venice University and a Master's in European Studies from KU Leuven. After her Master, she worked as a Development Intern at Bruegel Economic Think Tank.
She is passionate about foreign affairs, particularly EU-China Relations, and EU Environmental and Energy Policy.
She is currently attending an Advanced Master at VUB, with a focus on sustainability and digital policies. She speaks Italian, English, French, and some Chinese.
I love cooking while listening to True Crime podcast.
Stefana Vizman – Editor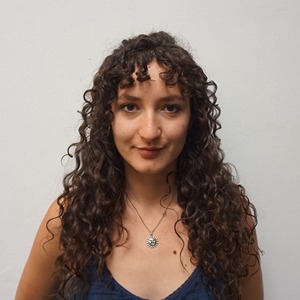 Stefana is originally from Romania, she graduated from the University of Amsterdam with a Bachelors in Political Science and is currently pursuing her Masters degree in Global Studies (Sociology) at Humboldt University Berlin.
As part of her Master programme, Stefana now lives and studies in in Buenos Aires, at Facultad Latinoamericana de Ciencias Sociales. The upcoming semester will take her to New Delhi, where she will conduct research and continue her studies at Jawaharlal Nehru University.
Her research focuses on analysing migration as an integral part of macro social change, and how this reconceptualisation of human mobility can lead to more effective migration policies in the EU.
Human Rights & Environment
Ana-Maria Georgescu – Managing Editor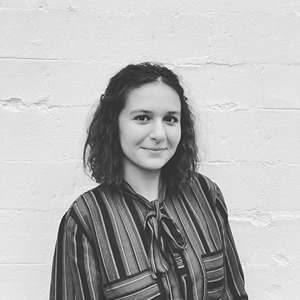 Ana-Maria Georgescu is currently completing her master's in European Policies and Public Administration at KU Leuven university whilst on exchange at Sciences Po Paris. Despite coming from a background in English and European law, she opted for further studies in European and International Affairs with a particular focus on the environmental and social dimensions of the green transition in Europe and beyond.
She joined EST in September 2022 as a Writer in the Domestic affairs and current events group and published various works with the EST. Ana-Maria is now taking part in the Legislative Hub project organised by the Romanian Member of the Parliament Simina Tulbure, after completing a shadowing programme at an MEP.
My first job was as a street fundraiser for WWF Romania
Celina Ferrari Nguyen – Editor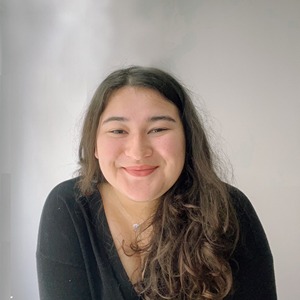 Celina Dieu Anh Ferrari Nguyen is a final year Bachelor's student in Global Governance, Economics and Legal Order student at Esade (Spain), with a focus on International Economics. Having lived in across the world throughout her life, she grew interested in International Affairs, Geopolitics, Human Rights and Security and thus continued to pursue it for her university studies.
Recently, she worked in a capstone project on Private Equity in Sub-Saharan Africa for the European Investment Bank (EIB). Through this experience, Celina grew to value the impact of research and aspires to become a prominent researcher in her field. She aspires to one day work at a Think Tank to continue publishing articles accessible to everyone and be a reliable pillar of knowledge. Celina joined EST in 2023 as an editor and has edited for the Sixth EPR Volume.
Charlie Jones – Editor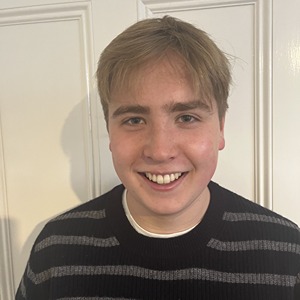 Charlie is in his final year at the University of Cambridge studying Politics and International Relations.
He is passionate about European economics and politics, particularly the history of European integration, the role of European identity in shaping politics and the geopolitics of Europe's relationship to China and the US.
He is hoping to go on to study a masters in public policy or international relations and become an active participant within these spaces. Growing up in the UK, he is always keen to meet people who have other perspectives and life experiences, particularly given the UK's recent relationship with the EU!
Don't hesitate to reach out to him to chat about UK universities, or any potential work experience opportunities within European politics.
I am from the smallest county in the UK!
Writers
Arshia Shojaee-Tabatabaee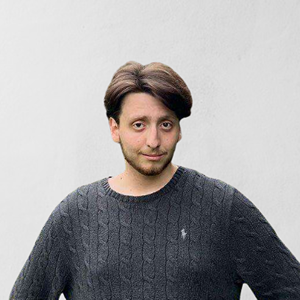 Arshia is a BA Politics and International Studies student at the University of Warwick in the United Kingdom. Having had previous research positions at the Tony Blair Institute for Global Change, the Warwick Think Tank, and at the Universities of Warwick and Monash, Arshia is keen on studying a variety of issues regarding economic security, the key organs of the EU, and the EU-Middle East relationship.
Originally coming from Iran, Arshia lives in the United Kingdom and looks to undertake a university exchange to Western Europe in his penultimate year of university. He speaks English and Farsi fluently while having beginners level knowledge of French and German.
Arshia has met (and upset) every major political leader in the United Kingdom!
Margarette Duprey Churn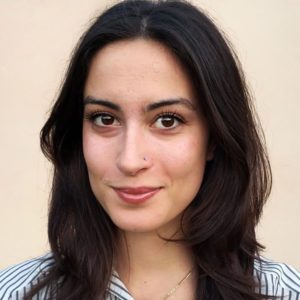 Margarette is from the United States and has been living in Barcelona, Spain since 2019. She is currently in the fourth year of her bachelors degree in Global Communication Management, which is an interdisciplinary degree that combines international relations with communications. She is passionate about the subjects of peace and development, and the role that policy and the free press play in them. She is a board member of her university's Model United Nations Organisation and an intern at the ACOS Alliance. She plans to continue her education with a masters degree.
Dragos Leonida Brotac – Writer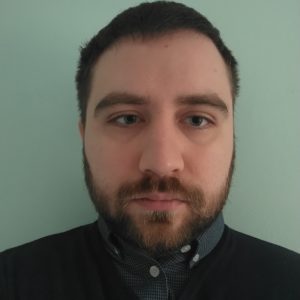 Dragos Leonida Brotac holds a DipHE in History and Politics from the Open University. He has experience in decolonising the curriculum, making lesson plans, supporting events organisation, and representing the views of students at his university. Alongside education, he supports environmentalism and human rights, and plans to study Global Development after finishing his Bachelor's Degree.
Mariona Campmajó – Writer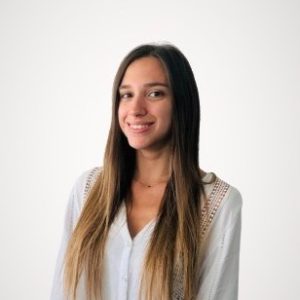 Mariona is currently completing a master's degree in International Public Policy and Management at Erasmus Rotterdam University (The Netherlands). She graduated with a bachelor's in Political Sciences, spending her last year in Maastricht on Erasmus exchange. After undertaking two internships at interregional cooperation programmes in France and Hungary, she became very interested in EU policymaking, and in how to improve regional development.
Ayensur Ozmen – Writer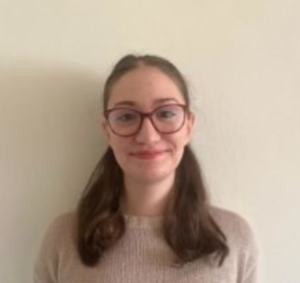 Aysenur is currently pursuing a BA in International Studies at Leiden University in the Netherlands. Throughout her studies she has become interested in European History, exploring the causes, triggers, and consequences of crises, often drawing parallels to modern-day issues. As such, she has committed to the role of writer in the European Student Think Tank in order to apply her knowledge in a practical manner. Her main areas of interest are current affairs, culture, and the arts as she strives to better understand the world around her. She looks forward to being part of such a diverse team in order to discover perspectives of students from a multitude of cultures and backgrounds who bring a variety of ideas to the table. In her free time, Aysenur enjoys playing the violin, reading, and watching documentaries.
Yolanda Betrán Franco – Writer
Yolanda is a Law graduate from the University of Zaragoza (Spain). She is currently at the same university studying for a Master's Degree in Law to become a lawyer specialising in International and Humanitarian Law. Her hobbies include keeping up to date with current affairs, reading and writing, so the position of writer is completely suited to her. Despite the legal nature of her career, she is also interested in issues such as public policy and democracy, which is why she has decided to take a step further in her professional career and join our team. She hopes that her time at the Think Tank will help her to bring a more complete and interdisciplinary vision to her professional work.