Editorial Office
The con­tent of all EST art­icles pub­lished on this web­site are reviewed by our staff of editors.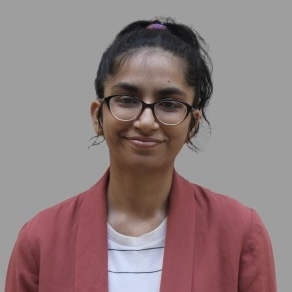 Economics Team
François Praum – Managing Editor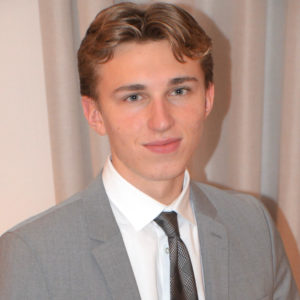 François is a second-year economics undergraduate at Bocconi University in Milan. Passionate about the intersection of politics and economics, he is currently Vice-President and incoming President of the student association "European Generation", where takes pleasure in fostering discussion on European affairs and public policy. As editor at Bocconi University's student newspaper, he also enjoys editing and writing pieces focusing on democratic governance. François also has a particular interest in energy markets and renewables. As a Franco-German citizen, he is pleased to join the EST in its mission and is excited to learn about the functioning of the EST during his first year as Managing Editor.
Charlie Jones – Editor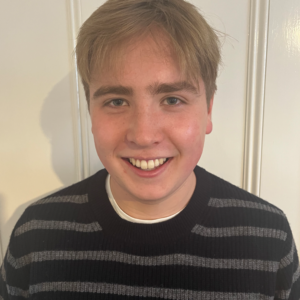 Charlie Jones is a second year student at the University of Cambridge studying Human, Social and, Political Sciences. His main interests are European integration from an economic perspective, with particular focus on countries' relationships to the ECB and the potential future of monetary union in Europe. As an economics editor, he is keen to get other young people engaged and informed about European economic affairs, particularly in such turbulent times. Charlie is particularly driven by the desire to make policy discussion more accessible to young people who can often find these sorts of spaces intimidating. He hopes that through working with EST he can advance this goal whilst also learning new things himself.
Manuel Torres Lajo – Editor
Manuel Torres Lajo is a PhD candidate in Political Sciences at Complutense University of Madrid. He holds a M.Sc. in Consumer Affairs from the Technical University of Munich and a B.Sc. in Economics from San Marcos National University (Lima). His research lines include behavioural economics, development economics, consumption, and public policies, with a focus on Latin America and Europe. He is an alumnus from the University of Oslo's International Summer School on International Development Studies, and the UN ECLAC's School of Latin American Development Studies. He has experience in research (both quantitative and qualitative), consulting, teaching, and international organisations, among them UNODC. Outside work, he enjoys travelling, reading literature, and learning languages: he can speak Spanish, English, German, Italian, French, and some Portuguese and Russian.
Ronja Virtanen – Writer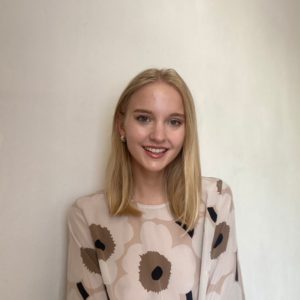 Ronja is in her final year of her bachelor's in International Studies at Leiden University, where she focuses on European political and economic affairs. Alongside her studies, she is currently working as a trainee at the Finnish-Dutch Chamber of Commerce, where she is learning about the trade and business relations between the two countries. This experience, as well as having worked and studied in three different countries has resulted in a strong interest in international and European cooperation, trade, and economic policy, around which Ronja hopes to build her career in the future. She is especially interested in issues concerning the EU's economic governance and hopes to expand her knowledge on the topic as part of the economics team at the EST.
Ho Ting (Bosco) Hung – Writer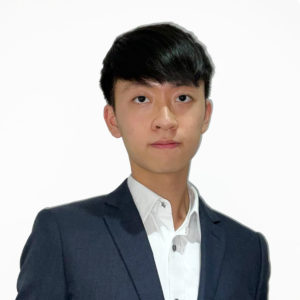 Ho Ting (Bosco) Hung is a BSc Politics and International Relations student at the London School of Economics and Political Science (LSE). He is a Hong Kong Scholarship for Excellence Scheme (HKSES) scholar and a member of the International Team for the Study of Security Verona. Previously, he was serving as a Research Assistant at the LSE Department of Government. Recently, he presented at the Oxford Hong Kong Forum 2022 and was interviewed by Asharq News and Al Jazeera to provide a geopolitical analysis of China's political economy and global politics. He has written for the Oxford Political Review, the Webster Review of International History, the Beacon Journal, and other peer-reviewed journals and magazines. He is mainly interested in Sino-US relations, Chinese politics, foreign policy analysis, gender, political economy, and human rights.
Marina Laukes – Writer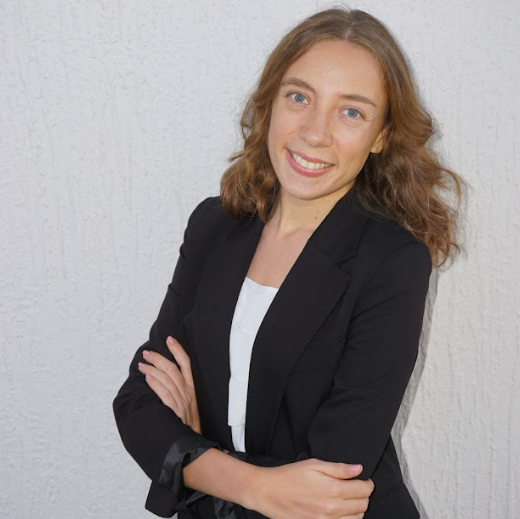 Marina Laukes is currently studying International Econimics and Business Management in the fifth semester of her Bachelor's degree in Germany. She is currently in Spain for a semester abroad and will soon be living in the USA for an internship at Siemens. Her passions lie in the field of economics, new technologies and politics. For this reason she decided to write articles for the Ecnomics group at EST, especially focusing on the interplay between new technologies and ecnomics and how they are taken into account by the EU.
Thomas Coffey – Writer
Thomas is a second-year undergraduate student at University College London, specialising in Economics and Russian, whilst also taking a proportion of optional modules in Philosophy. They joined EST in October 2022 as a writer within the Economics department. They also likes to write about human rights and current affairs, especially on topics concerning Europe. They are excited to continue their work for EST in order to nurture his passion for Economics and to write and learn about affairs that may not be so detailed via mainstream media. Thomas looks forward to sharing new ideas with likeminded individuals and wishes to continue to grow as a professional.
Foreign Policy I Team
Petra Riccardi – Editor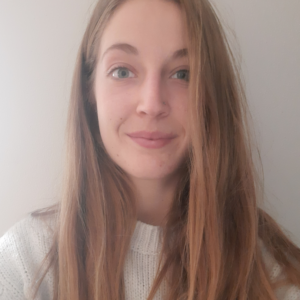 Petra Riccardi is an international student from Italy and a Foreign Policy, European Law and International Affairs enthusiast. As of now, she is in her third year of Bachelor's degree in Global Governance, Economics and Legal Order at ESADE Law School in Barcelona. Although she has been passionate about literature since she was young, her undergraduate studies have sparked in her a true interest for academic writing. She is honoured to be an editor for such a multicultural and progressive think tank as the EST. With her writings she aspires to increase youth participation in the European policy-making review, to demonstrate that our voice also counts and that it should be heard. She strives for effective communication and engagement when she writes, especially aiming at stimulating the reader's critical thinking.
Juliette Helfi – Editor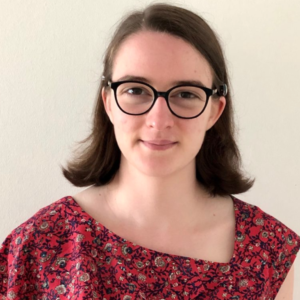 Hailing from a multicultural family with French, Spanish, Italian and Belgian roots, Juliette is an undergraduate currently studying a dual degree in European Social and Political Studies at Sciences Po Paris and University College London. Her areas of interest include European politics and foreign relations, environmental policy, human rights and the governance of emerging technologies. Internships in think-tanks and a consulting company has equipped Juliette with advanced research skills and solid knowledge in sustainability, human rights, rule of law and democracy.
Magdalena Landa Fabián – Writer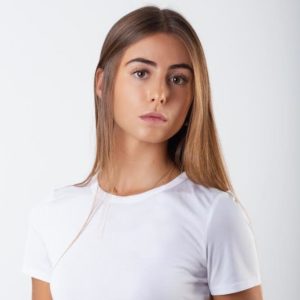 Magdalena Landa Fabián was born in Valencia (Spain) on 15th June 2000. She is a graduate in Political Science and Public Administration by the University of Valencia (UV) and has studied at the University of Bologna (UNIBO) and the Autonomous University of Madrid (UAM). She is currently studying Law as a second degree at the UNED and a Master's degree in International Crisis Management and Prevention at the Carlos III University of Madrid. Among other jobs, she has been an Intern as a Strategic Consultant in the Health Sector at European level. The last event in which she has actively participated is the European Youth Summit 2022 as a representative of the Democracy Commission and she is a member of the association Team Europe. Magdalena is a native Spanish speaker, fluent in English, Italian and French. Her professional goal is to work for international cooperation and security through ensuring peace, preventing terrorism and safeguarding human rights.
Piero Dal Poz – Writer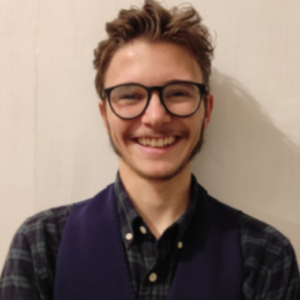 Piero Dal Poz is a writer for the Foreign Policy Team at EST. Particularly he covers the topics of Israel, China and global technological competition. He hosts a podcast called 'Messo agli Stretti' (an Italian wordplay with no translation, sorry), where he talks about the world while using the narrative technique of the straits. He just graduated in Philosophy, International and Economic Studies at Ca' Foscari University of Venice. Now he studies Arabic. He loves trekking, Latin-American poetry and cooking. Usually, his flatmates are really happy about the latter.
Foreign Policy II Team
Stefanie Schäfer – Managing Editor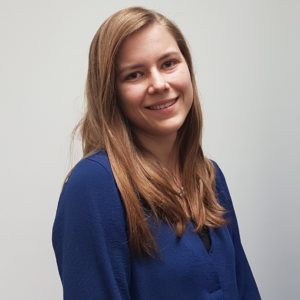 Stefanie Schäfer is currently studying for her second master's degree in EU International Relations and Diplomacy Studies at the College of Europe in Bruges, Belgium. She holds an MA in European Governance from Sciences Po Grenoble in France and a BA in International Relations from the University of Erfurt in Germany. She is passionate about the EU's external action and relations with third countries, notably in the green transition, international development cooperation, migration, and security. Stefanie obtained her first professional experience in international cooperation and EU diplomacy through several internships for public institutions and the EEAS in France, Ecuador, and Switzerland. She would like to continue her professional path in this area. In the EST, she will be a managing editor of her favourite area of research: foreign policy. The position follows her two-year commitment to the EST as a domestic and foreign policy writer.
Blanca Marabini San Martín – Editor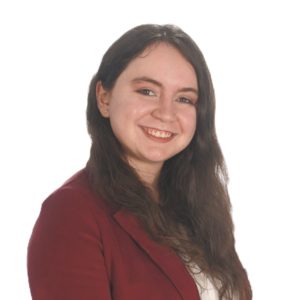 Blanca Marabini San Martín works as a researcher at the Center for Oriental Asian Studies of the Madrid Autonomous University (CEAO – UAM). She previously worked at the Spanish Institute for Strategic Studies (Ministry of Defense of Spain) and the Spanish Chinese Policy Observatory, and is currently part of the New Silk Roads Project of the International Institute for Asian Studies (IIAS, Leiden). She is also Secretary General of European Guanxi. Her research interests are centered around the climate and environmental dimension of China's foreign policy, particularly in collaboration with the EU.
Jonas Balkus – Editor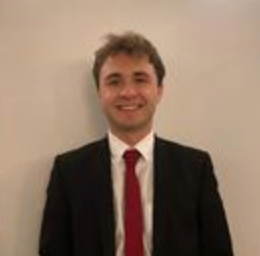 Jonas Balkus is a Foreign Policy Editor at the European Student Think Tank. Aside from this, he is a final year undergraduate at Durham University studying History with Mandarin language modules, and he is currently looking to pursue a postgraduate degree in International Relations which will utilise his language learning. He is currently writing a dissertation on the Yom Kippur War. He is very interested in all things foreign policy related, and he particularly follows developments concerning Eastern Europe, the Middle East, and China. He has written for numerous publications, including his own blog, on topics ranging from Belarusian nationalism to Chinese internal affairs. Outside of academic and political interests, he is an avid reader of fiction and non-fiction, and he enjoys writing both prose and verse, including short stories and historical fantasy pieces.
Nilsu Eledağ – Writer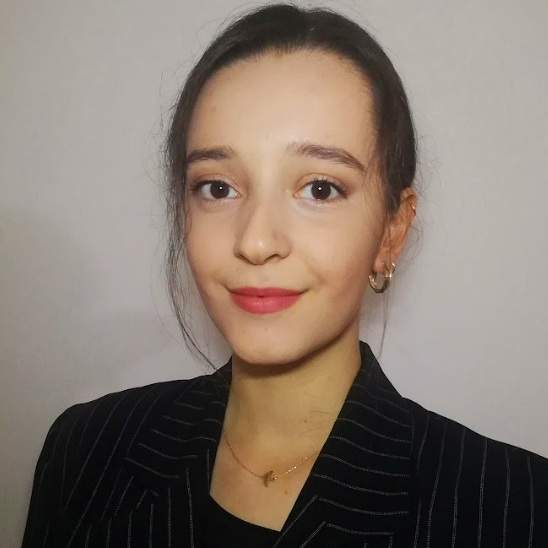 Nilsu Eledağ is currently doing her masters in European and International Governance programme at Vrije Universiteit Brussel in Belgium. Priorly, she studied international relations at Dokuz Eylul University in İzmir, Turkey. Her main focus in her studies are Turkey-EU relations, enlargement process of the EU and the EU's Common Foreign and Security Policy. She has internship experience in the Ministry of Foreign Affairs of the Republic of Turkey Directorate for EU Affairs and also in the European Union and Foreign Affairs Department in Turkish Patent and Trademark Office. Besides, Nilsu Eledağ was a president of international relations department of Business Club during her bachelor's. She is an official volleyball referee and in her free time, she likes to play volleyball and read.
Ahmetcan Uzlaşık – Writer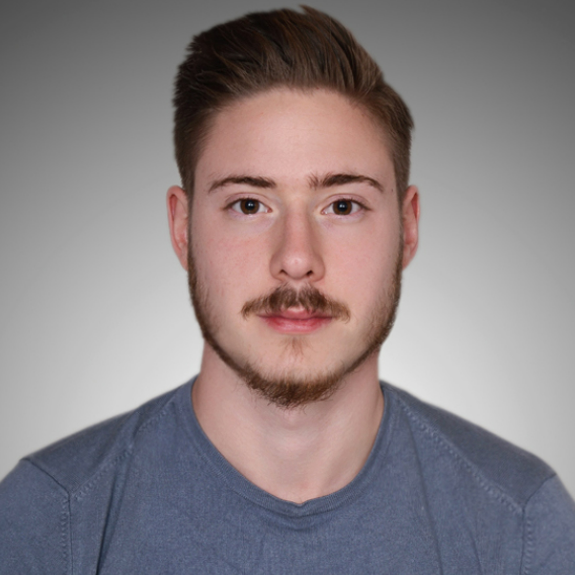 Ahmetcan Uzlaşık holds a BSc from Middle East Technical University in international relations. He is currently pursuing a Master's degree in European Studies at the same university. He has work and internship experiences in the private sector and non-profit. He has been working as a journalist, editor and writer. His main interest areas are Turkish politics, Turkish foreign policy, and EU foreign policy. He is fluent in English and Turkish and upper-intermediate in French. Ahmetcan joined the EST to enhance his writing and research skills on European affairs. Also, the diverse and social environment of the EST was one of his motivations for joining this team. Other than politics, he is interested in sports, mainly combat sports.
Hajrah Waqas – Writer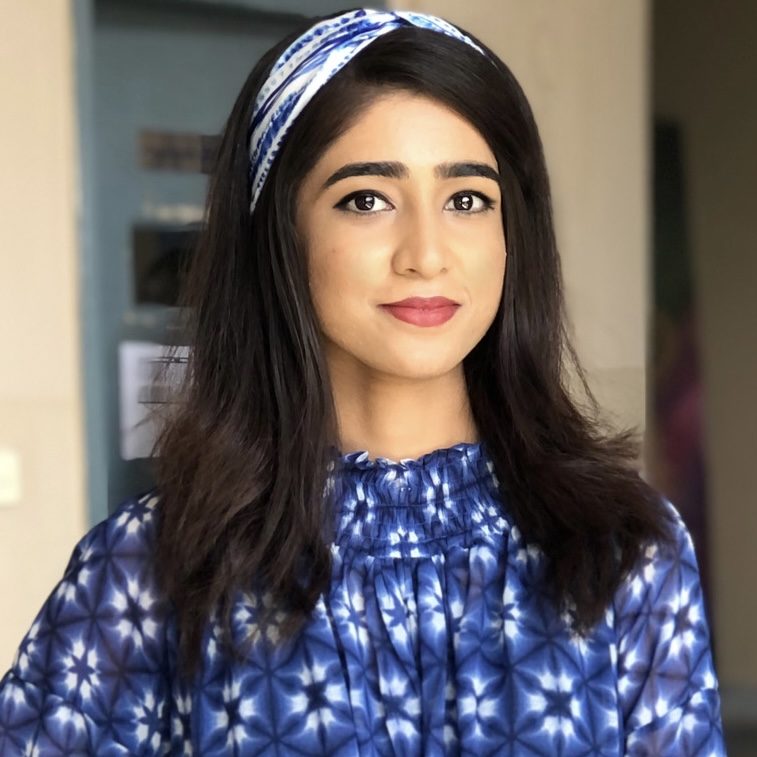 Hajrah Waqas did her Bachelors in Social Sciences with IR as her major. She is a recipient of a Silver Medal and Chancellor's Honor Roll. She is currently working with Oxfam GB as Project Officer. Earlier, She has worked with UNDP Pakistan as Environment Climate Change Unit- Intern.
Ziqing Yang – Writer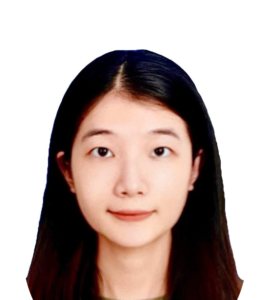 Ziqing YANG obtained a BA degree in Russian Language and Literature at Sun Yat-sen University, and a MSc degree in European Studies at University of Macau. Currently she is a Ph.D. student in political science at University of Macau. She is particularly interested in EU-Russia relations, Baltic studies, and crises and opportunities of the EU in the geopolitics of great powers in the 21st century.
Security and Defense Team
Anca Grigorescu – Managing Editor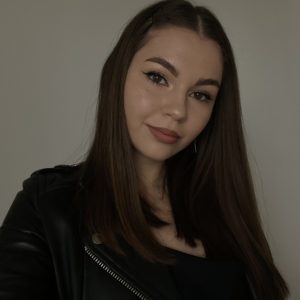 Anca is a 24-year-old young professional, coming from Romania and currently working in Brussels as an Influencer Marketing officer for projects with the European Commission. She had recently completed a Master's in European and International Governance from Vrije Universiteit Brussels. Her academic background confirms that she's highly interested and keen on defence and security matters, and she has always been a huge geopolitics-buff, a passion that was inherited from her father. Even if these have little relevance to her current occupational field, she will always devote my time to researching other countries and cultures, as well as historical and ongoing conflicts. Last year she pursued an internship at the National Ministry of Defence in Romania, which fueled her appreciation for the army even more and her interest to fully comprehend how diverse the military and security field is.
Paraskevi (Evi) Konstantinopoulou – Editor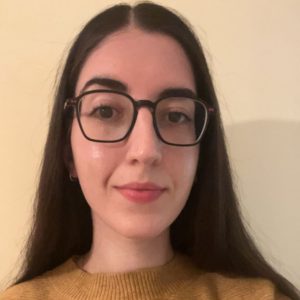 Evi is an International and European studies graduate from the University of Piraeus in Greece. She joined EST in 2021 as a writer at the Security and Defense team. She has also done an internship at the Greek Ministry of Foreign Affairs. After taking a migration course at the Ben Gurion University in Israel during her undergraduate studies, she discovered her passion about migration and human rights. She is currently taking a gap year and hopes to start a master's degree in the field of security in the following year. In her free time she loves travelling, reading books, and learning knew languages. She speaks Greek, English, French and Spanish.
Liz Morán – Writer
Liz, Venezuelan-born, is a final-year International Relations student at Universidad Autónoma de Barcelona. She is currently a writer for student-led organizations and an intern in the Consulates of Uruguay and Burkina Faso in Barcelona. She is passionate about international security and international criminal law.
Current Events & Domestic Policy Team
Paolo Stohlman – Editor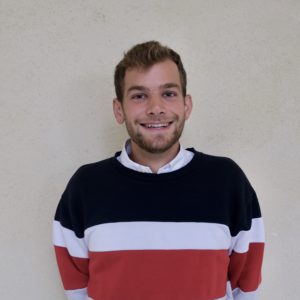 Born and raised in Washington DC, Paolo graduated with a Bachelor's degree in Philosophy, International Studies and Economics from the Ca' Foscari University of Venice. In fall 2022, he began his Master's degree in European Studies at UCLouvain, with a focus on processes of integration and democracy at the EU level. Paolo joined EST as an Editor in 2022, and he hopes to help communicate both the successes of the EU and the areas in need of improvement.
Cristina Zapatero Campreciós – Editor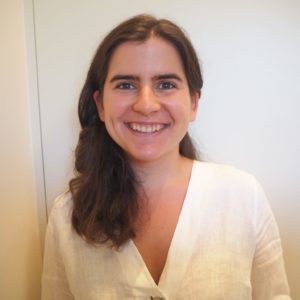 Cristina obtained her BA in International Relations from Durham University, in the UK, followed by a Master's in International Security at IBEI. She is interested in conflict studies, as well as human rights and public policy. She is currently an intern for a research project that analyses gender divisions in parliaments, and is studying to work in public policy in the Spanish civil service.
Margarette Duprey Churn – Editor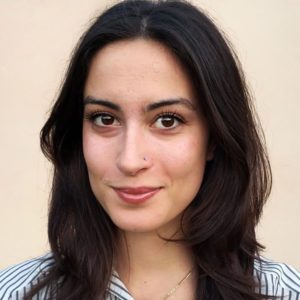 Margarette is from the United States and has been living in Barcelona, Spain since 2019. She is currently in the fourth year of her bachelors degree in Global Communication Management, which is an interdisciplinary degree that combines international relations with communications. She is passionate about the subjects of peace and development, and the role that policy and the free press play in them. She is a board member of her university's Model United Nations Organisation and an intern at the ACOS Alliance. She plans to continue her education with a masters degree.
Dragos Leonida Brotac – Writer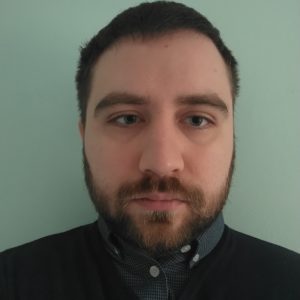 Dragos Leonida Brotac is a final year History and Politics student at the Open University, an online British university, with a strong background and passion in inclusive, flexible, and life-long education. He has experience in decolonising the curriculum, making lesson plans, supporting with events organisation, and representing the views of twenty thousand students in the decision-making process at his university. Alongside education, he supports environmentalism and human rights, and plans to develop his expertise though interships at European institutions or NGOs.
Mariona Campmajó – Writer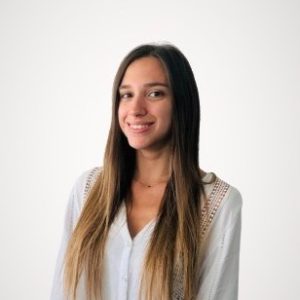 Mariona is currently completing a master's degree in International Public Policy and Management at Erasmus Rotterdam University (The Netherlands). She graduated with a bachelor's in Political Sciences, spending her last year in Maastricht on Erasmus exchange. After undertaking two internships at interregional cooperation programmes in France and Hungary, she became very interested in EU policymaking, and in how to improve regional development.
Ayensur Ozmen – Writer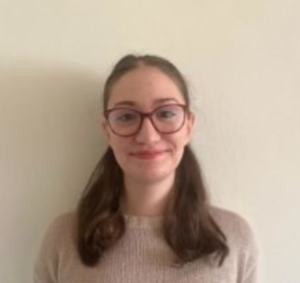 Aysenur is currently pursuing a BA in International Studies at Leiden University in the Netherlands. Throughout her studies she has become interested in European History, exploring the causes, triggers, and consequences of crises, often drawing parallels to modern-day issues. As such, she has committed to the role of writer in the European Student Think Tank in order to apply her knowledge in a practical manner. Her main areas of interest are current affairs, culture, and the arts as she strives to better understand the world around her. She looks forward to being part of such a diverse team in order to discover perspectives of students from a multitude of cultures and backgrounds who bring a variety of ideas to the table. In her free time, Aysenur enjoys playing the violin, reading, and watching documentaries.
Yolanda Betrán Franco – Writer
Yolanda is a Law graduate from the University of Zaragoza (Spain). She is currently at the same university studying for a Master's Degree in Law to become a lawyer specialising in International and Humanitarian Law. Her hobbies include keeping up to date with current affairs, reading and writing, so the position of writer is completely suited to her. Despite the legal nature of her career, she is also interested in issues such as public policy and democracy, which is why she has decided to take a step further in her professional career and join our team. She hopes that her time at the Think Tank will help her to bring a more complete and interdisciplinary vision to her professional work.