Human Rights Working Group
Throughout this term, the members of the Human Rights WG are committed to reinforce the advocacy role that characterises the EST as an organisation. Given the intersectional nature of our topic, we are willing to boost our capacity to act as the connection between all the EST WGs. We strongly believe in the importance of analysing the reality of European affairs through a human rights perspective, combining our legal and political knowledge. However, human rights are found at the crossroads of multiple topics such as reproductive health, forced mobility dynamics or institutional racism, to name a few. In this regard, we advocate for the added value of joining efforts with the rest of WGs, each of us bringing our own perspectives for a more comprehensive research. We are equally conscious about the fact that our articles and policy briefs might contain complex vocabulary and concepts, making their access more difficult to a wider audience. This is the reason why our aim is to complement our research with other materials, particularly through the creation of infographics and the participation in podcast episodes. Finally, as a way to reach a wider audience and create a deeper sense of community, we will promote the organisation of events in collaboration with other EST departments.
Head of the Working Group – Sabina Escobar Páez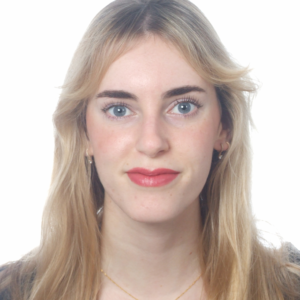 Sabina has started her second year at EST as the Head of the Human Rights Working Group. After studying a Bachelor's degree in International Relations and an LL.M. in Law and Politics of International Security, Sabina wants to pursue a professional career in the field of human rights. In the past, she has contributed to the promotion of the culture of peace and disarmament and has done extensive research on forced mobility dynamics from a security perspective. Now joining the NGO Protection International as an Assistant to Programme Coordination, her dream has just come true. From now on, she will be particularly focusing on protection strategies and mechanisms for the community of human rights defenders. As part of her personal challenge, Sabina aims at contributing to a deeper sense of community within EST.
Julia García Álvarez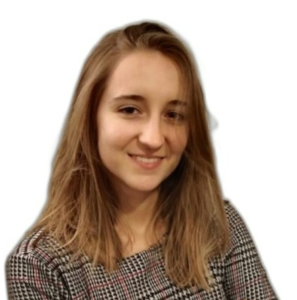 Julia Garcia, 25 years old, from Sevilla (Spain). She has a legal background as well as a bachelor degree in Business administration acquired at the University of Seville, and has recently graduated from the European Master's Degree in Human Rights and Democratization at the Global campus of Human Rights for Europe (Venice) and the Université Libre de Bruxelles, ULB (Brussels). Her master thesis was related to corporate human rights abuses committed by European Business in third countries, for which she studied three case studies of these types of abuses in the textile, oil and defence industries. She is currently studying a PhD in Advanced Studies of Human Rights at the University Carlos III of Madrid, and her PhD thesis is related to the impact of Big Data and Information and Communication Technologies on human dignity and privacy rights. In addition, she is working full time as legal advisor for asylum seekers and the humanitarian aid department at the Red Cross.
Eva Druyts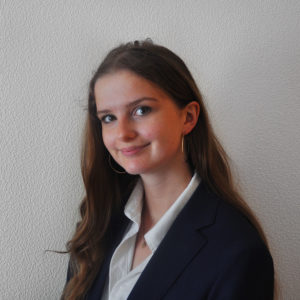 Eva Druyts is a history student from the KULeuven. She's currently in her masters year of history, where she is working on her thesis on minorities and urban planning in the second industrial revolution. That's one of the ways she tries to make her skills valuable in the world of humanitarianism, but besides her studies she's involved in plenty of extracurriculars involving social issues and student representation, be it as president of the history student association, through her own online publications, or as student representative at both local and national levels. Her main topics of interest involve democracy and journalism, the effect of digitalization on our modern world and women's & minority rights. Her goal is to inspire young people to get involved in policy making, and improve youth participation.
Carla Posch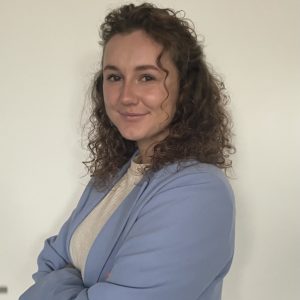 Originally from Germany, Carla Posch is currently an intern with the Partnership for Global Security where she works on a research project on nuclear energy and human rights. She recently graduated from Vrije Universiteit Amsterdam with an LL.M. in Law and Politics of International Security after pursuing her bachelor's degree in European Studies at the University of Passau. In her research activities, she has specialized on EU foreign policy, international security, peace mediation and the politics of law. While working on her master's thesis on the role of norms in EU mediation efforts, she became interested in the influence of human rights on peace mediation, prompting her to want to dive deeper into human rights issues and international security. Carla has previous experience in project management, communications, and public administration. She hopes to make a positive contribution through collaborative research activities and advocating for human rights issues.
Leah Rae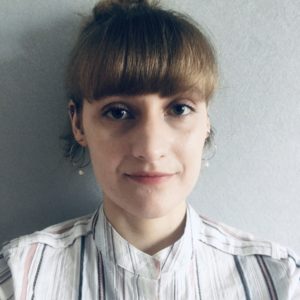 Leah is a scholarship PhD Researcher in constitutional law, international human rights law, and legislative studies at Ulster University Northern Ireland. She studied a Masters in Violence, Terrorism and Security, a Masters in Conflict Transformation and Social Justice, and a Law degree at Queen's University Belfast, where she also served on a student human rights working group. Leah has experience in political, policy, and legislative monitoring and the assessment of compliance with international human rights norms. She was accepted to FEPS YAN for its 8th cycle and is an alumnus of the Washington Ireland Programme, and the Study USA scholarship programme. She previously worked within the policy and research unit in the Northern Ireland Human Rights Commission. Leah is interested in exploring constitutional human rights protections, and examining gaps between aspirational legal provisions for human rights and the practical reality of their access and enjoyment, especially minority and cultural rights.
Karoline Tolstrup Sørensen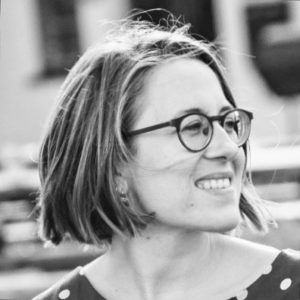 Karoline Tolstrup Sørensen is a second-year member of the EST's Working Group on Human Rights. Her interest in Human rights in a globalized world was first sparked by a YMCA and Danida democracy-building volunteer project she worked for in Myanmar in 2016. In the pursuit of expanding her academic knowledge on facilitating cultural change, she recently finished her Master's degree in European Studies, at the University of Gothenburg and has relocated to the charming city of Cluj-Napoca in Romania. The human rights challenges facing minority and marginalized groups of society have been central throughout her studies of Central and Eastern Europe and have led her to seek out local cultural and political projects in the region. Within this working group, she will aspire for her work to make a small contribution to bridging the interdisciplinary gaps between societal, political and cultural issues in the aspect of human rights.