Below are the 2023-2024 ambassadors
Dana Chemaitelly – Czech Republic (Prague)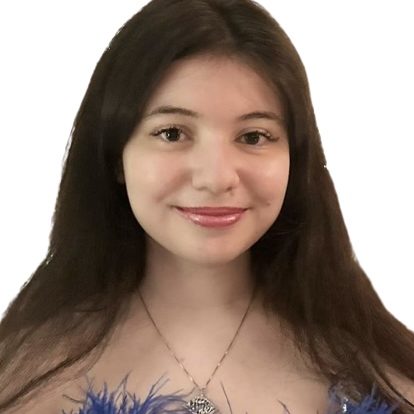 Dana is a third-year Politics, Philosophy, and Economics (PPE) Lebanese student at Charles University in Prague and has been living there for ten years. Having graduated from the Lycée Français de Prague with distinction in political sciences and social and economic sciences, PPE was an obvious degree choice, as it reflects her open-mindedness in analyzing a wide range of topics from several perspectives and her passion for international relations. Coming from a non-European background but having lived in Paris and Prague for 16 years, she considers Europe her second home. She incorporates European values daily, notably through her internships at the Forum2000 Foundation and Caritas Czech Republic, promoting the European values of development, democracy, and humanitarian aid. Through EST's stand on European values and diversity, she hopes to represent this diversity within the organization by bridging students from Europe and beyond Europe to transmit her passion for international politics and be the voice of their concerns.
Denmark – Sabrina Nenescu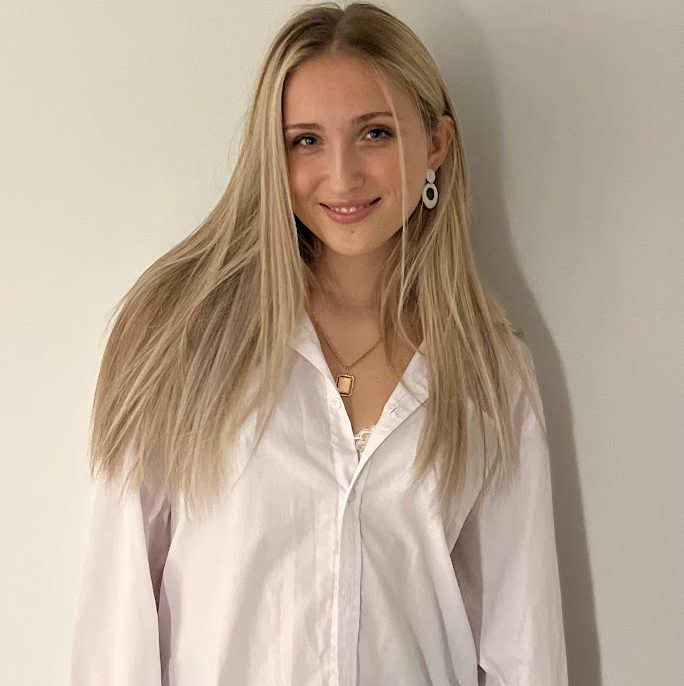 Sabrina Nenescu, an international student at SDU in Denmark, is currently embarking on her second year of university, pursuing a Bachelor of European Studies. With a fascinating international background, originally from Moldova but having completed high school in Portugal, she brings a rich diversity of experiences to her academic journey. Beyond her studies, Sabrina enjoys a wide array of hobbies, including sports, a passion for literature, and a love for traveling and cooking. She is deeply passionate about politics, volunteering for various causes, and immersing herself in new cultures. Sabrina is known for her sociable, extroverted nature, making her a delightful presence in any setting.
Denmark (Copenhagen) – Luis Sánchez Perpiñá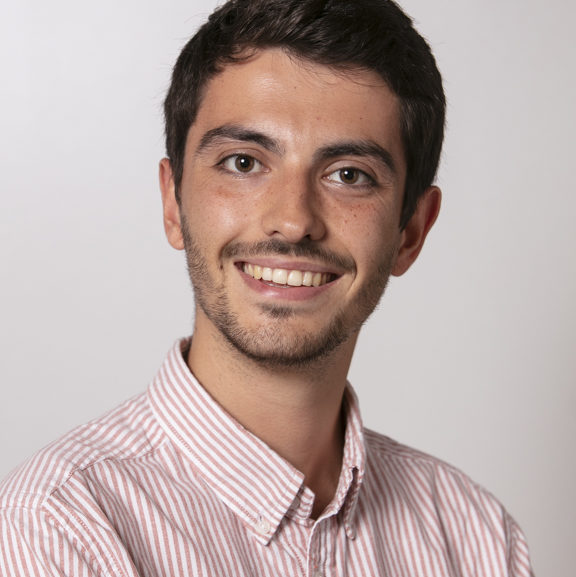 Luis has a background in Pharmacy from the Complutense University of Madrid (Spain) and he has graduated from his MSc in Pharmaceutical Sciences at the University of Copenhagen (Denmark). Currently, he is working in Novo Nordisk as part of the Graduate Program in Regulatory, Medical and Safety. In his free time, he loves practicing CrossFit, enjoying with his friends and travelling to new destinations. Moreover, he has played piano for more than 15 years and he is passionate about music. Lastly, he is extremely interested in geopolitics and diplomacy, and that is why he participated in the last Model European Union Strasbourg 2022 edition by assuming the role of Minister in the Council of the European Union.
Estonia – Sebastian Rock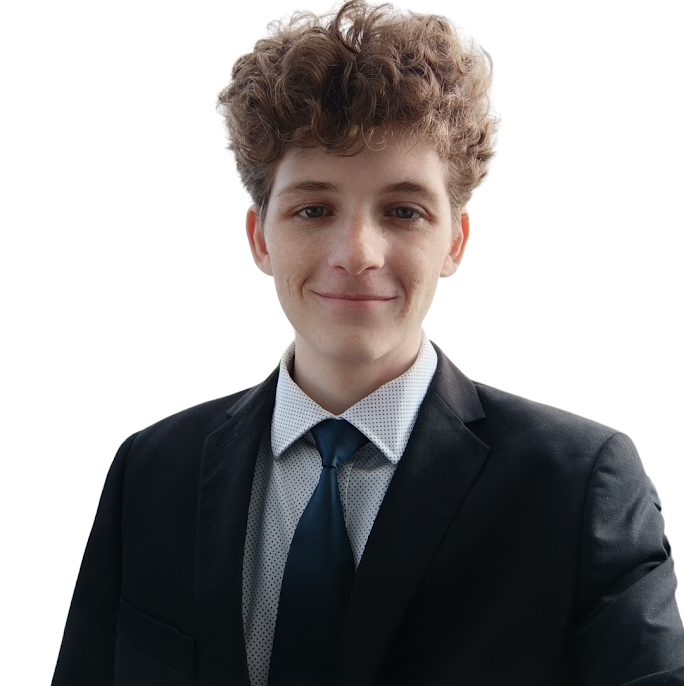 Sebastian was born in the USA and has lived in Estonia since the age of two. Speaking English at home, Russian with his grandparents, and Estonian most everywhere else, he identifies most closely with an international perspective. He has always been a very curious person and has developed great passion for philosophy and politics. Sebastian currently studies in the Tallinn 21st High School with a focus on international relations. He has been elected student council group leader and class elder since middle school. He also volunteers for the Estonian Red Cross, manages the website and outreach of the Estonian Young Social Democrats, and debates competitively.
France – Shota Mshvenieradze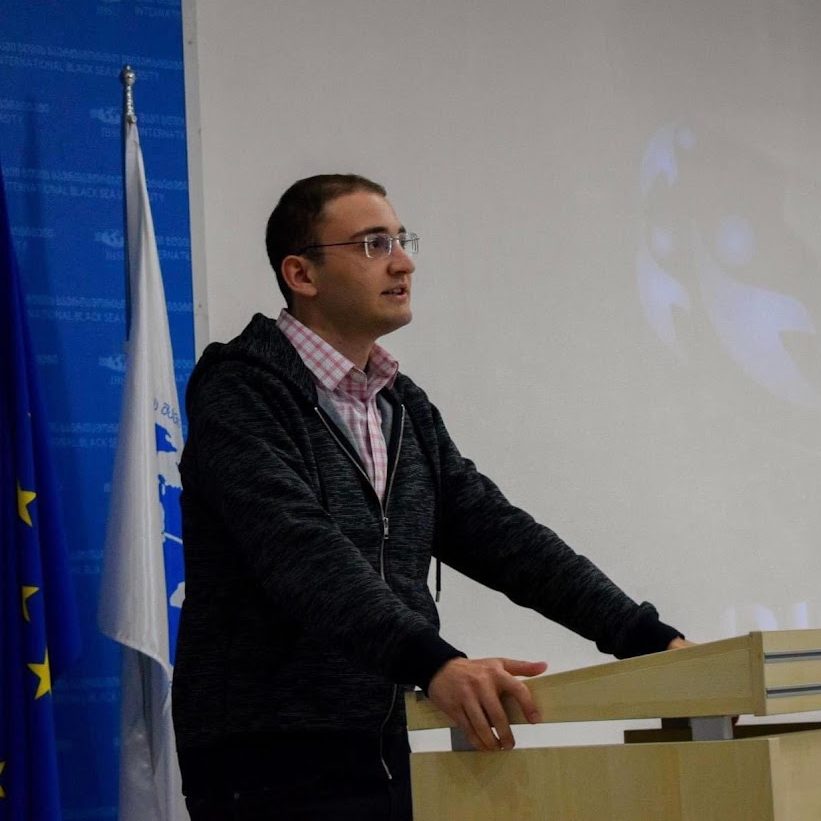 Shota is a 4th year international law student at Tbilisi State University who is currently studying at the University of Lille as an Erasmus+ exchange student. Shota is part of several youth organisations, both on a national and international level. In the previous years, he was part of EST in different positions; at first, he served as an EST ambassador to Georgia, and after that, he became an EST board member and international officer. Also, Shota is part of other youth organizations. He is the founder and president of "Youth For Youth" one of the largest youth associations in Georgia. Besides that, Shota has already published several scientific articles regarding law, more specifically international law.
Georgia – Luka Daniela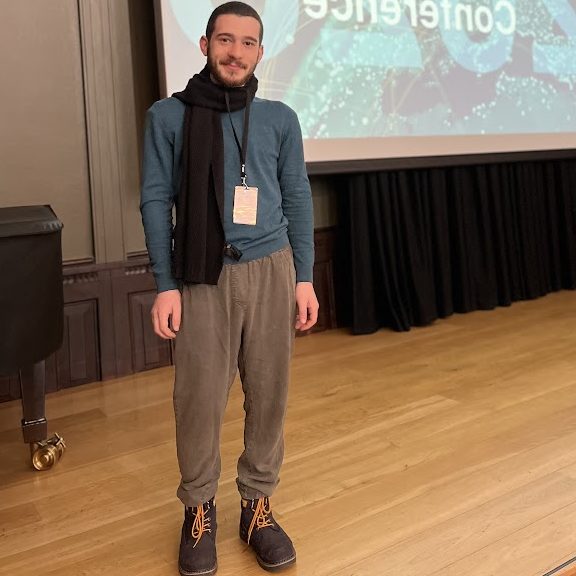 A second-year student of International Relations at Tbilisi State University. Executive Board Member at the Youth Atlantic Treaty Association of Georgia (YATA Georgia) and Head of Research & Policy Department. Also , a member of the European youth think tank, Institute for a Greater Europe. And a civics tutor/mentor for entrants.
Germany (Freiburg) – Nikita Pia Jensen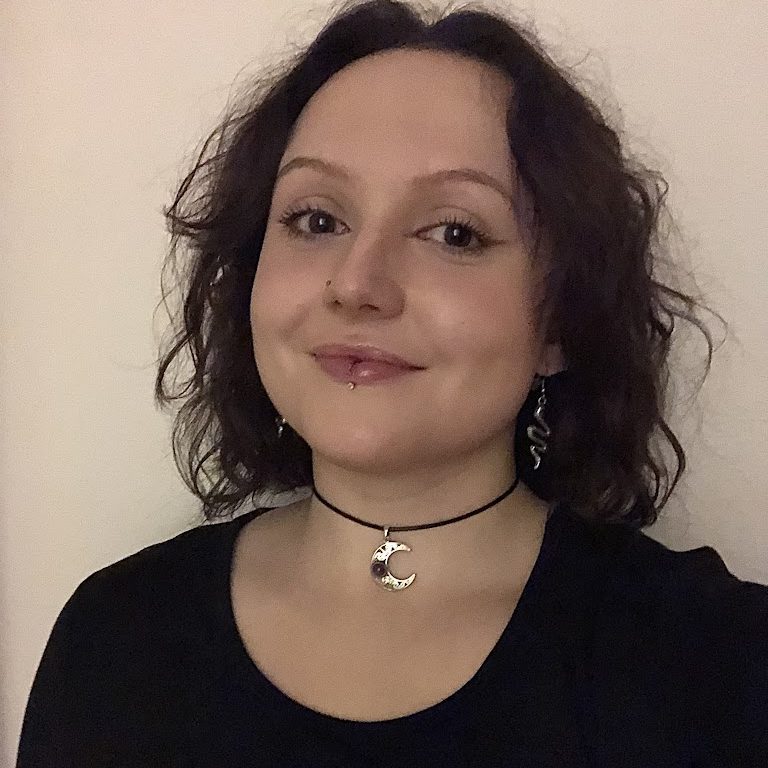 Nikita is currently in her final year of her Bachelor's degree in History and Cultural Anthropology. She recently completed a year abroad at Trinity College Dublin as part of the Erasmus program, where she learned more about the international perspectives related to her subjects. In the past, she has been part of a working group focused on foreign policy and security issues, which has helped her develop her research and analytical skills. This has motivated her to pursue a Master's degree in Security Studies, where she hopes to explore global security challenges further. Her main research interests include feminist foreign policy and the changing security situation in the Arctic Circle.
Germany (Nuremberg) – Maria Tsanova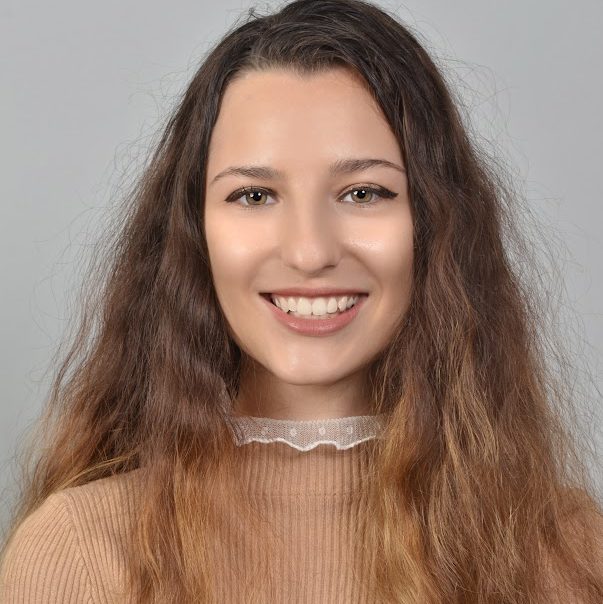 Originally from Bulgaria, Maria Tsanova is in her final year of Bachelor's studies at Technische Hochschule Nürnberg Georg Simon Ohm (Nuremberg, Germany). She is pursuing a degree in "International Business" with a specialization in "International Economics". Her curiosity and open-mindedness led her to choose this program, which takes place in three different countries. Maria has completed an internship in the field of business development in the renewable energy sector, in Budapest, Hungary, as well as an exchange semester in Prague, Czech Republic. She is hoping to contribute to European interconnectedness and exchange of knowledge in various areas of societal value. Moreover, Maria has immersed herself in the topic of international security trends with a focus on the energy sector and human rights via extracurricular activities and an internship in Madrid, Spain. She is passionate about achieving a high level of European integration and social inclusion. This is why Maria is extremely pleased to be an Ambassador to Germany and encourage young people to be proactive and seek solutions to issues with a global impact.
Germany (Munich) – Maria Grigolia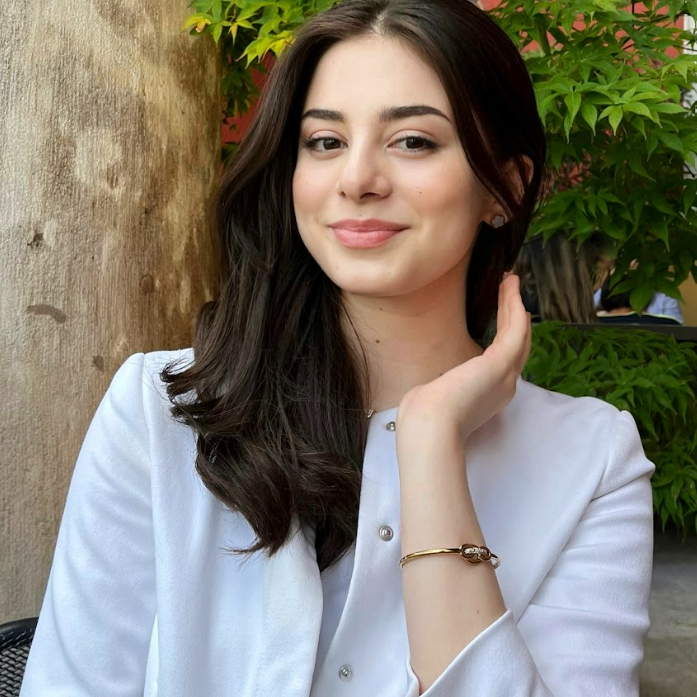 She is currently pursuing a B.A. in Political Science and Law at the Ludwig-Maximilians-Universität in Munich, with a strong interest in diplomacy, international law and governance. Her journey into these fields has been shaped by internships at a law firm and the Munich District Court, as well as her work in the government of Upper Bavaria and transatlantic relations. She is passionate about European politics and governance and recently submitted a seminar paper on the different perceptions of climate change in European countries. In addition to her formal education and internships, she has pursued further education and volunteer work, including representing France in the Council of Europe Negotiation Model. As a member of the UNICEF student group in Munich and ELSA, she is passionate about human rights activities. A keen traveller and language learner, she speaks German, English, French, Italian and Georgian. Dedicated to the fields of Public Law, Transatlantic Relations, Diplomacy and Policy Advice, her journey continues to be driven by a passion to make a difference in these areas.
Germany (Erlangen-Nürnberg) – Leo Barenthin

Leo is a 23-year-old Franco-German student. He graduated from the University of Rennes and Erlangen-Nürnberg with a Double Bachelor's Degree in Law. With a passion for international public law, he pursued further studies in European law, and his academic journey continues to this day. Over the years, he has gained extensive experience in various fields of law in both Germany and France, fostering a deep commitment to the European project. After several internships at think tanks such as the Ifri (Institut Français des Relations Internationales) in Paris and the Konrad Adenauer Foundation a political NGO) in Brussels, he is dedicated to serving as the EST Ambassador for Germany, constantly striving to make a positive impact on the research work of the think tank.
Ireland – Oliwia Borek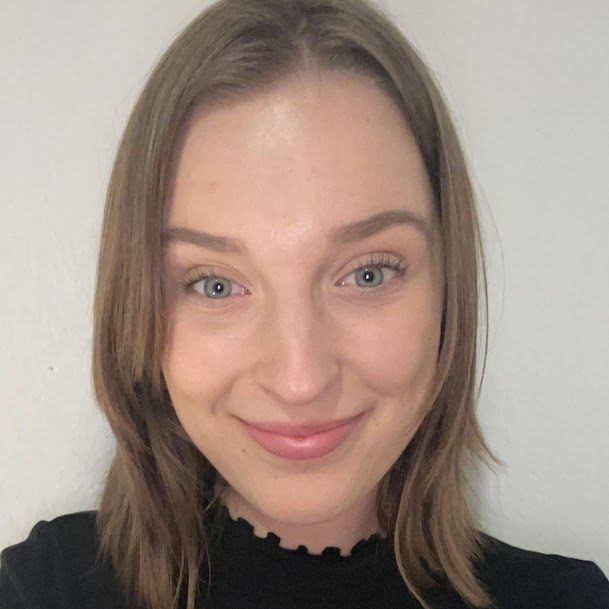 Oliwia is a final-year undergraduate student of Political Science and Economics at Trinity College Dublin, with a particular interest in policy-making, voter behaviours and international trade. Originally from Poland and returning to Ireland after a year-long exchange in Italy, she would describe herself as a true European citizen. Oliwia has extensive experience working with student publications and in the NGO sector, currently acting as Analysis Editor for her university's international affairs magazine and Officer for Media and NGO Partnerships for the International Congress of Polish Student Societies. As a Laidlaw Research & Leadership Scholar, she undertook an independent research project investigating the voter behaviours of expatriate voters and completed an internship with the Foundation in Support of Local Democracy in Warsaw.
Italy (Rome) – Eleonora Santonocito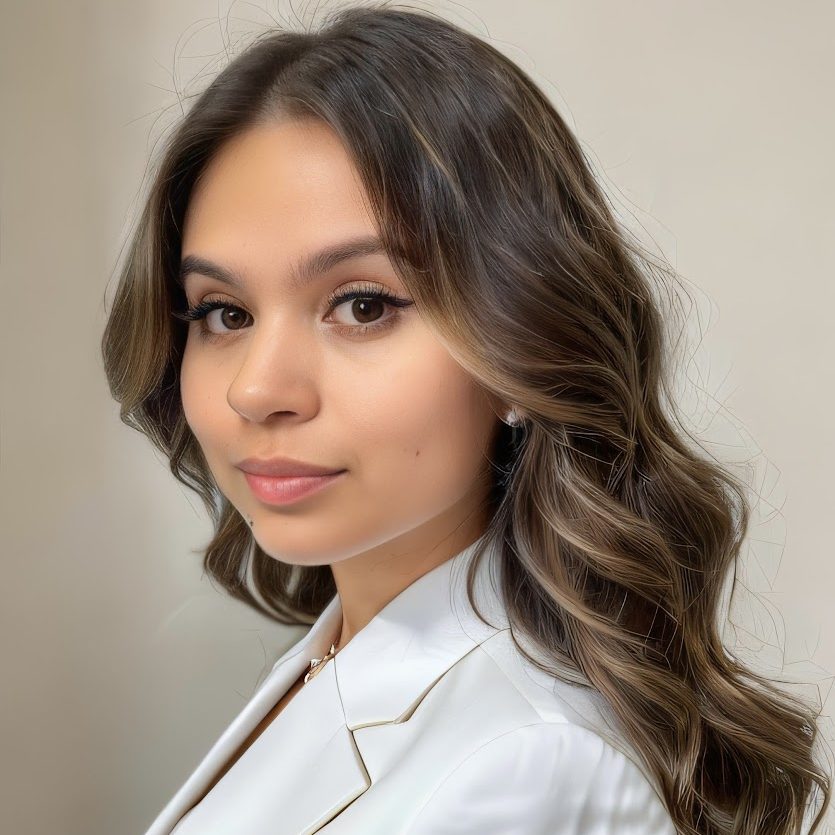 Eleonora Santonocito is a 22-years-old student, graduated with a Bachelor's Degree in International Relations and Diplomatic Affairs from Alma Mater Studiorum – University of Bologna, where she had the opportunity to spend five months at University College Cork thanks to the Erasmus+ study program. She immersed herself in university politics from her very first year, being elected as a student representative. Currently, she is pursuing a Master of Law in European Studies at Sapienza – University of Rome, participating also in an Erasmus+ traineeship in Brussels and volunteering for the World Food Forum at FAO. Besides the EU bubble, she is also very interested in migration policies and fundamental rights.
Italy (Rome) – Rene Neumann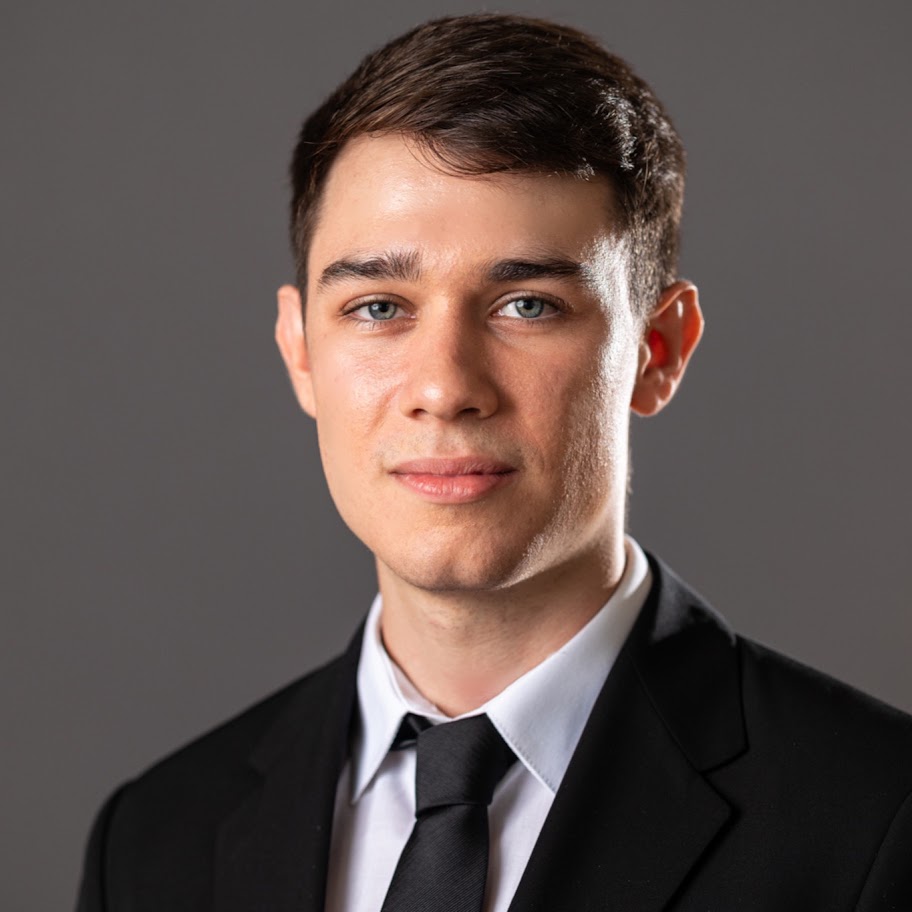 René is originally from Arezzo, Italy. He has recently graduated from King's College London with a Bachelor's degree in International Relations, with a year-long Erasmus+ exchange at Sciences Po Paris. Besides Italy, the UK and France, he has lived in Oaxaca, Mexico for a year on an AFS programme at age 16. He is currently Lead Editor at European Guanxi, a Cultural Officer at the Student Think Tank for Europe-Asia Relations (STEAR) and an Editor at the European Studies Review. He was also selected as an ASEF Young Leader for Italy in 2023. René's main interests include European Affairs, EU-China relations and migration policy. He is fluent in English, Italian, Spanish and French, and speaks intermediate Chinese.
Italy (Bologna) – Lucia Cortesi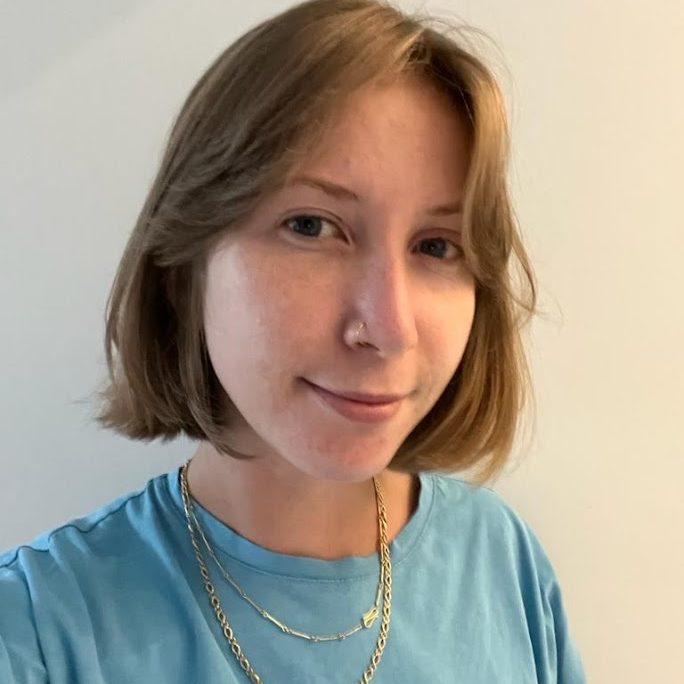 Lucia is a 24-year-old student, born and raised in Padova, Italy. After a gap year in Vancouver, Canada, she graduated in Cultural Anthropology and Development Sociology at Vrije Universiteit Amsterdam, in the Netherlands, with a minor in Digital Humanities and Social Analytics. Throughout her bachelor's degree, she was also a volunteer in Amnesty International's campaign "Let's Talk About Yes", on sexual consent. She is currently pursuing a master's degree in European Affairs at the University of Bologna, in Italy, and her main research interests are gender equality, democracy, and populism. As Ambassador, she hopes to contribute by writing articles as well as by organizing events to bring European students closer to European institutions.
Serbia – Stanisha Stankovikj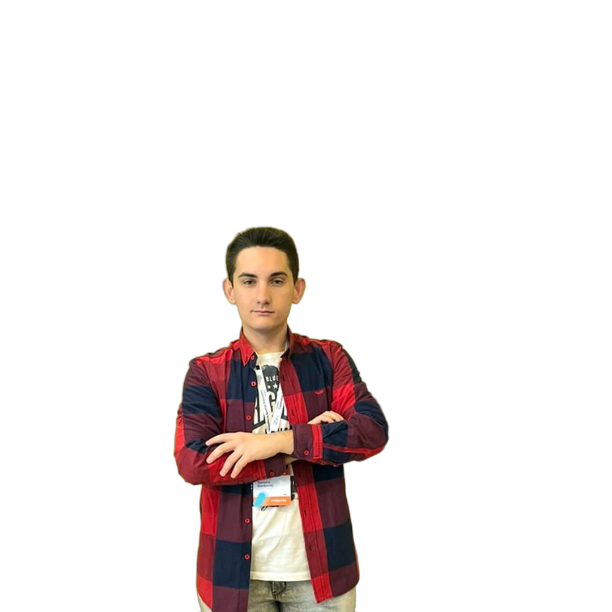 Stanisha Stankovikj (serb:Staniša Stanković)comes from a small town called Kavadarci in North Macedonia. His beginnings were in the early high school days with activism in civic organizations and NGOs, in order to call for actions to respect human rights and freedoms, fight against violence and discrimination, but also public focus on climate change. Today he is part of the first young organisation for children and youth from single-parent families in North Macedonia, activist for human rights and Young European Ambassador of Western Balkans and member of UNESCO Youth Global Community. Stanisha is the co-author of the first publication for young people from single-parent families in Europe.
Spain – Andrea Abril Montoya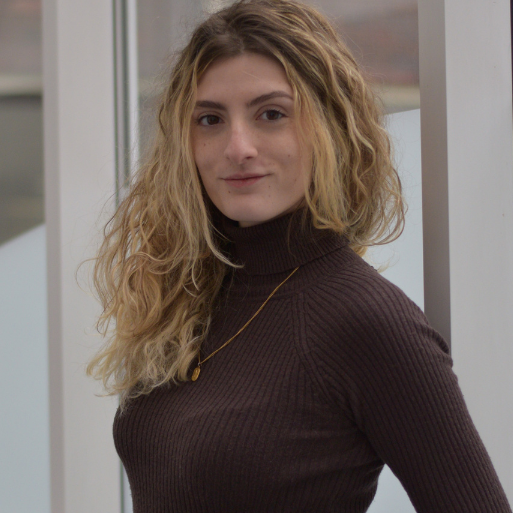 Andrea Abril is a graduate in International Relations from the University of Murcia, Spain, with a keen interest in European policy, social rights and Middle East affairs. During her academic career, she has been involved in different organisations such as Equipo Europa [Team Europe] as a Training Delegate or the Youth Service of Murcia, with the objective of building a bridge between the young people of her region and the European project. Additionally, she contributes to the UN Working Group on Discrimination against Women and Girls, as a volunteer. As an ambassador to the EST she aims to bring the European Union closer to young students in Spain, as well as the training and employment opportunities it offers. For a Europe of young people!
Spain – Kitiara Roman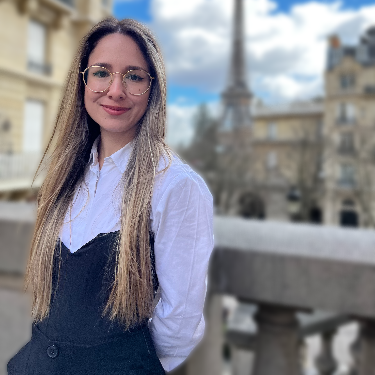 Kitiara is a 23-year-old student from Spain, studying International Relations at the Rey Juan Carlos's University, where she also participates as the administrative director of the Model of United Nations at her university. She started working in hotels as a receptionist, and her passion for languages and connecting with people from all over the world led her to end up in this field. Added to this is her ambition to create a better world full of equality and tolerance. As an ambassador for Spain she hopes to pass on her passion to other generations, to give a voice to many people who need it and overall to learn every day to become a better professional.
Turkey (Ankara) – Ecem Güvercin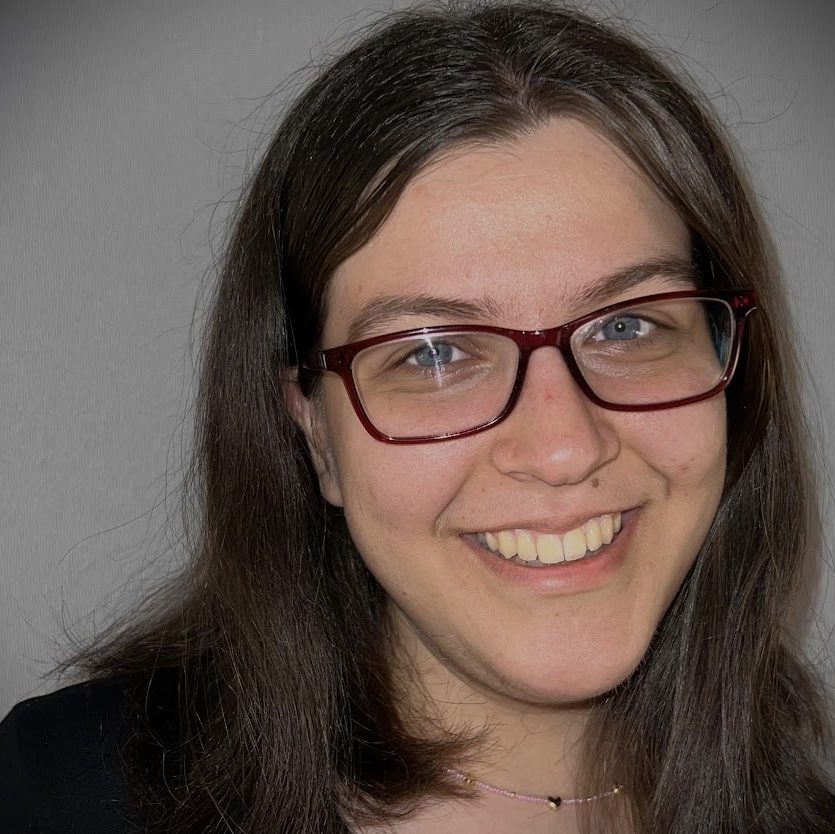 Ecem is a fourth year International Relations student in Bilkent University, Ankara, Turkey. Her main interests are environment and civil society, energy transformation and international development. Aiming to contribute to research projects in a creative and skillful manner, she assisted research projects in Istanbul Policy Center, Center for Foreign Policy and Peace Research, and Yaşar University Center for Mediterranean Studies. She is attentive to Turkish politics, learned about the goals of Turkish foreign policy in Turkish Republic Ministry of Foreign Affairs. She enjoys working with people who have diverse ideas and cultural backgrounds, while engaging in NGOs such as SDSN Youth Mediterranean and Generation Climate Europe (GCE).
United Kingdom (Coventry) – Sol Rodrigruez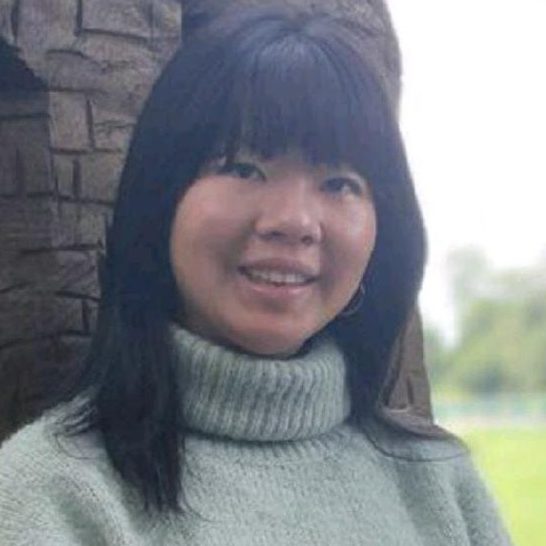 She is a final year Philosophy, Politics and Economics at the University of Warwick. She was an Erasmus exchange student at Sciences Po Bordeaux in 2023. Apart from being an EST Ambassador, she is an Assistant Editor for Reinvention, and the Environment Research Analyst for her university´s Think Tank Society. Her main research interests are climate change, feminist studies and the European Union. She has presented her research on the impact of ecotourism on sharks at the WorldCUR congress in 2023, and her article titled "A Postcolonial and Feminist Analysis of the UN Discourses Used to Implement RP2 in Libya in 2011" has been published on her university´s webpage.
United Kingdom (Nottingham) – Thomas Gilmour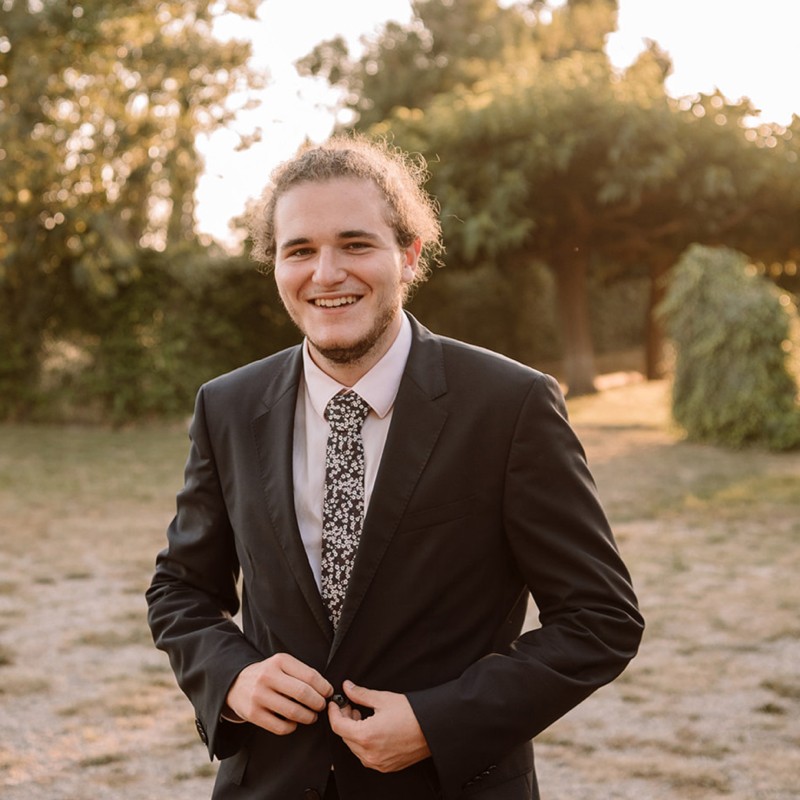 Tom is an Italo-British 20-year-old, studying International Relations and Global Studies at Nottingham Trent University. With a deep love for exploration and meeting diverse people, he embarked on a transformative gap year after high school. During this time, he cultivated a passion for volunteering and collaborating with international NGOs. His journey led him to teach in Italy, briefly work with a law firm, and ultimately, participate in a long-term volunteering project in Romania. Returning to the UK, Tom joined Un Ponte Per, an Italian NGO dedicated to promoting peace and human rights. He contributes by translating English to Italian and handling communication tasks and is now moving to opening a local committee alongside them in Nottingham.
Pakistan – Muhammad Ramish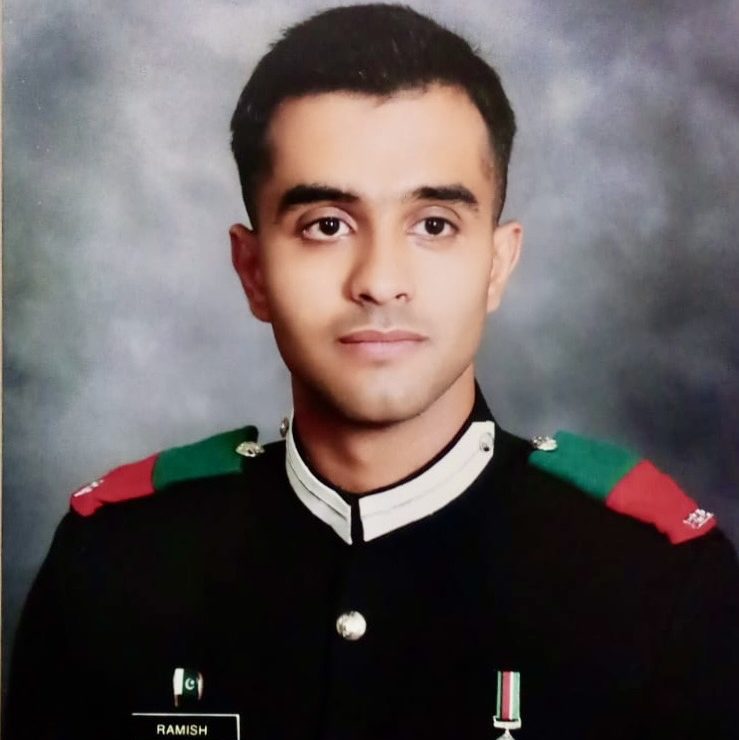 Muhammad Ramish Chaudhary is a dedicated and aspiring scholar with a unique blend of military training and a passion for international relations. Having completed two years of rigorous military training at Pakistan Military Academy Kakul, Ramish now pursues a Bachelor's degree in International Relations at the National Defence University in Islamabad. With a profound interest in European policy and politics, Ramish is committed to fostering an in-depth understanding of global affairs. His analytical prowess shines in policy review, a skill he is actively honing. Ramish aspires to channel his expertise and enthusiasm into a distinguished career in the foreign services of Pakistan, where he can contribute to the nation's diplomacy and international relations.
Portugal – Leonor Cruz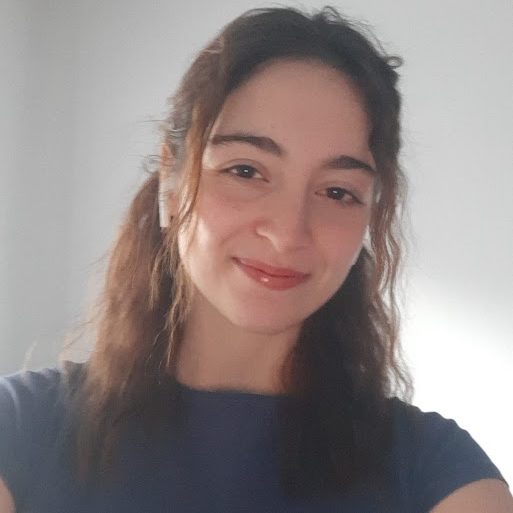 Leonor Cruz is a passionate and driven student currently pursuing her studies in Political Science and International Relations at NOVA University, located in the vibrant city of Lisbon, Portugal. Her academic journey reflects a deep curiosity about the world's complexities and a firm commitment to promoting global understanding and cooperation. She believes that experiencing the world firsthand is an essential part of her education and self-growth, therefore, she seeks to explore new perspectives and engage in meaningful cross-cultural exchanges. Leonor, most known as Leo has a deep love for Paulo Coelho's Books, Bossa Nova music, and long and boring movies, even the ones in black and white.
Portugal – Diogo Ferreira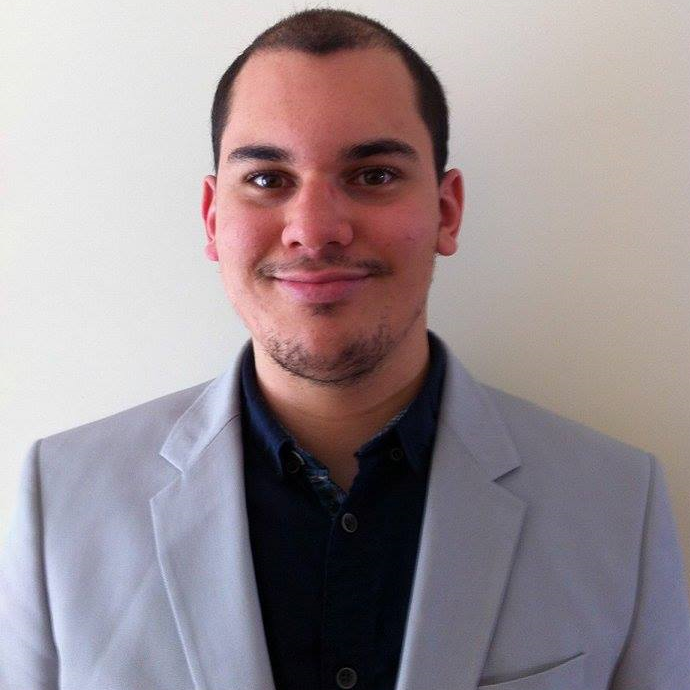 Diogo Ferreira is a PhD candidate and researcher in political science at the University of Beira Interior, Portugal. He currently resides in his birth town of Ponta Delgada, in the Azores islands. Diogo has shown a considerable interest in learning about European Union (EU) politics. He has collaborated in several research projects, and now, he devotes himself analysing the political and electoral side of the EU, most notably the EU's institutional framework and the politicisation of EU on national and EU elections. He is an avid supporter of an EU-wide democracy. Diogo is also passionate about examining the effects of EU's foreign policy in the security and defence of the member-states.
Portugal – Sara Ferreira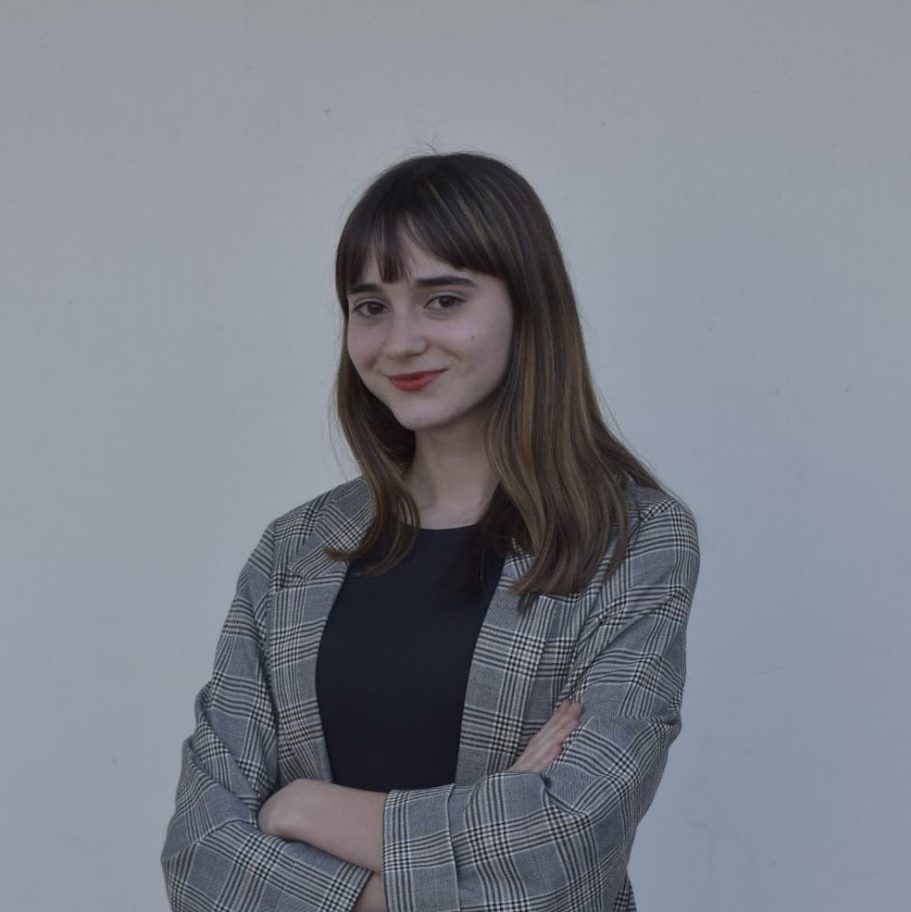 Sara has recently earned a Bachelor's degree in International Relations and is currently pursuing a Master's in Human Rights at the University of Minho. Her professional journey includes an enriching internship experience at the Ministry of Foreign Affairs, where she worked at the Embassy of Portugal in Belgrade, gaining valuable insights into diplomatic affairs. Her interest in the area of Security led her to collaborate with Georgia Center for Strategy and Development and also become a NATO project intern. Besides that, throughout her academic journey, Sara has also been actively involved in various projects and student associations that enhanced her academic ambitions, just like her university's debate society (ADAUM) and Center for International Relations Studies (CECRI).
Poland – Melania Toczko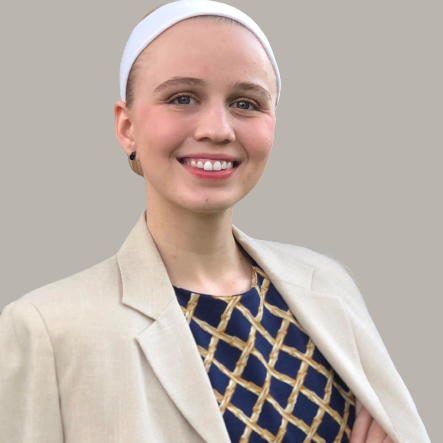 Melania Toczko is a graduate student studying International Security and Development (ISAD) at Jagiellonian University in Kraków, Poland. In March 2022, she graduated with a Bachelor of Arts degree in Communication and Media with minors in Public Relations/Advertising (PRAD) from DePaul University in Chicago, Illinois, United States of America. Prior to continuing her education, she was employed as an account executive at G&S Business Communications – a mid-sized public relations firm specializing in assisting clients across the agribusiness, advanced manufacturing, and financial services markets – where she worked with several multinational companies. She is passionate about sustainability and renewable energy, international trade, and gender equality. She hopes to use her degree to bolster a career in compliance and regulatory affairs.