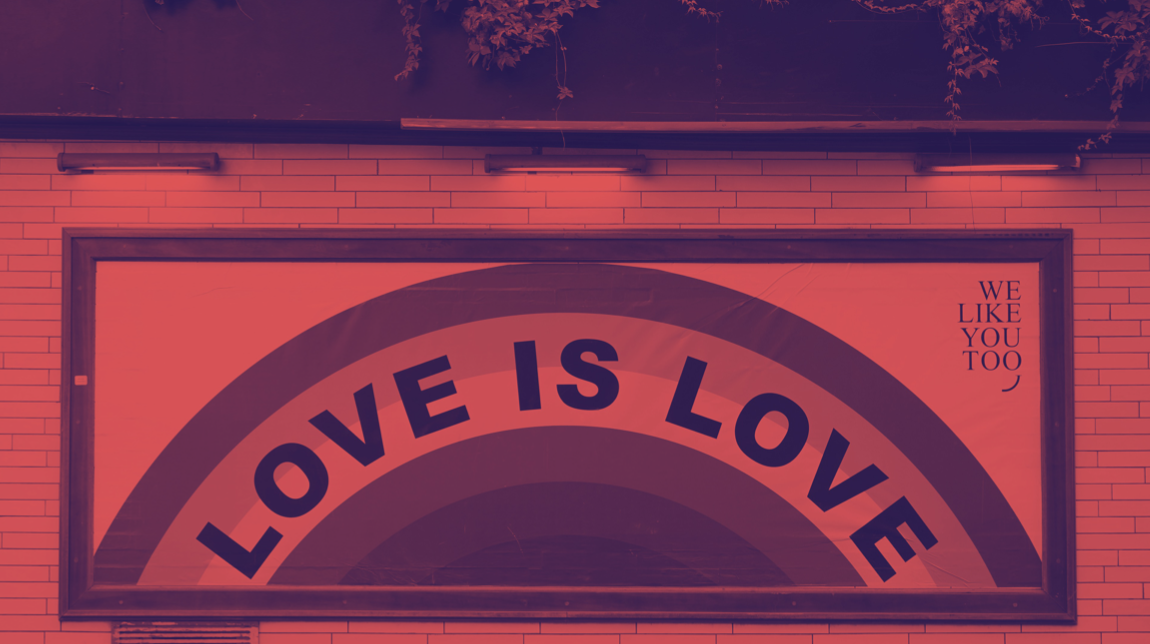 Written by Tabea Boeglin
Each year the month of June marks Pride Month, its origins laying in the Stonewall Uprisings in 1969 in Manhattan, labelled as a tipping point in the gay liberation movement. The aim is to celebrate the history of challenges that have been overcome as well as the freedom for all LGBTQ+ to be who they are while simultaneously raising awareness on the subject matter. In 2006, a renowned group of human rights experts established the Yogyakarta Principles, after having met in Indonesia due to the substantial evidence of consistent abuse related to gender identity and sexual orientation (The Yogyakarta Principles, 2006). These principles act as a universal human rights guide, inspired by binding international legal standards (The Yogyakarta Principles, 2006). Article 1 affirms the right to a universal enjoyment of human rights, where:
"all human beings are born free and equal in dignity and rights. Human beings of all sexual orientations and gender identities are entitled to the full enjoyment of all human rights" (Principle 1 – Yogyakarta Principles, 2006).
Unfortunately, despite these principles having been derived from international legal standards and seeking international compliance, the reality is often different, with LGBTIQ+ rights backsliding in many countries. Poland, for instance, created "LGBTIQ-free zones," which triggered the European Union's (EU) creation of an official LGBTIQ Freedom Zone earlier this year. In India, there has been a recent ground-breaking case, S Sushma v. Commissioner of Police, which banned conversion therapy in Tamil Nadu in June this year and also released specific guidelines to increase inclusivity, whereas so-called conversion clinics are increasingly encouraged in Poland, placing pressure on the EU to ensure that the core EU values enshrined in Article 2 on the Treaty of the EU (TEU) are guaranteed.[1] S Sushma v. Commissioner of Police also has noteworthy remarks on the topic, trying to shed light on the need to overcome our own prejudices and better understand that personal experience is not necessarily sufficient to understand situations that we have never previously encountered.
In reaction to both Poland and Hungary's deteriorating situation regarding LGBTIQ+ rights, the EU passed Resolution 2021/2557(RSP) on the 11 March 2021, declaring the EU as an "LGBTIQ Freedom Zone," where the European Parliament (EP) accentuated that LGBTIQ rights are human rights (European Parliament, 2021). LGBTIQ-free zones in Poland have contributed to further intensification of discrimination and attacks against members of the polish LGBTIQ+ community, and therefore, the EP has urged the Commission to make use of infringement procedures derived from Article 7 on the TEU, which permits the EP or Commission to launch a proposal which determines a "clear risk of a serious breach" of one of the five core values of the EU as outlined in Article 2 TEU by a Member State (MS).
The situation in Poland has not only deteriorated at a political level: making use of 27 pages, Polish bishops elaborated on the idea that "clinics" are necessary for LGBTIQ+ persons so that they come to the realise that their sexuality is in fact "a symptom of wounds on various levels of their personality" (Tilles, 2020). Essentially, these clinics would be practicing conversion therapy, a term defined in a report by the Independent Expert on protection against violence and discrimination based on sexual orientation and gender identity as a term "used to describe interventions of a wide-ranging nature, all of which have in common the belief that a person's sexual orientation or gender identity can and should be changed" (United Nations General Assembly, 2020). Such practices have been linked to deteriorating health and well-being, often linked to causing anxiety, depression and suicidality (Daniel & Butkus, 2015).
The Resolution also states that any previously organised hearings "have not produced any results" and that the state of fundamental rights and the rule of law have in fact degenerated since the initiation of the procedure set out in Article 7, particularly for women and LGBTIQ+ persons. Although this raises the concern of how effective the initiation of infringement procedures truly is in maintaining EU values intact, the latest political changes allude to invoking Articles 258-260 of the Treaty on the Functioning of the European Union and permitting a so-called 'militant democracy', where MS may submit meritorious claims before the European Court of Justice (ECJ) if it perceives that a violation of obligations has occurred, making up for actions the Commission is possibly too afraid to take and thus, potentially overcoming any procedural limitations like the unanimity requirement presented by Article 7 (Scheppele et al., 2021, p. 10). Nevertheless, it is important that any new changes are addressed in the hearings prescribed by Article 7, including further assessments to determine any additional risks of fundamental rights breaches. This procedure may foreshadow steps taken to not only address judicial impartiality but also the future of fundamental rights for LGBTIQ+ persons through ECJ rulings initiated by other MS rather than solely an initiation of procedures by EU institutions through Article 7. An example of this is the currently pending case where the Netherlands, Belgium, Denmark, Finland, and Sweden accused Poland of being in violation of the rule of law by creating new disciplinary regimes for judges, specifically those critical of the government (Íñiguez, 2021).
The freedom of LGBTIQ+ persons is also restricted by the outdated, and not to mention discredited, torturous and human rights violating practices conversion therapy in India. In S Sushma v. Commissioner of Police, a judgement delivered by the Madras High Court on the 7 June, 2021, medical attempts to "cure sexual orientation" were banned and school curricula altercations proposed to educate pupils on the topic, making national headlines as Tamil Nadu has become the first state to ban conversion therapy. The movement for equal rights is relatively old in India, however, it has not received the attention it deserves nor has it been able to develop into a "cohesive and comprehensive movement" (Noubel, 2020). It was only in 1990, when the WHO removed homosexuality from the International Classification of Diseases 9 (ICD) (World Health Organization, 2011), while the updated version, ICD-10, specifically notes in F.66 that "sexual orientation by itself is not to be regarded as a disorder," an imperative, yet not sufficient step toward equality and respect for human rights (World Health Organization, 1992, "F.66" section). For the upcoming ICD-11, the Working Group on the Classification of Sexual Disorders and Sexual Health suggested that having a sexual orientation based diagnostic classification is unjustifiable from a research, public health as well as a clinical health perspective and thus, must be eliminated entirely from the ICD-11 and that any concerns based on sexual orientation and gender identity can be attended to by other ICD categories (Cochran et al., 2014, p. 676).
In S Sushma v. Commissioner of Police, several noteworthy remarks were made, applicable not only to India and the struggle for LGBTIQ+ persons there but also globally. First, it was expressed by petitioner that there is a "lack of narratives around homosexuality" and that the "mere understanding of this orientation poses difficulty due to the lack of exposure or personal experience" (S Sushma v. Commissioner of Police, 2021, 6.7). This pinpoints the precise problem, where some may think it is right to judge a situation based on their personal experience which is in fact an actual lack thereof and thus, also an absence of general understanding. Justice Ventakesh, the presiding judge, also commented that the law itself along with the judgement from S Sushma v. Commissioner of Police will not suffice but rather, an awakening of society is required. Simply put, "a law cannot be effective without it being acknowledged by the society and such an awakening in the society is not going to happen overnight…" with the courts however, playing a fundamental role in raising awareness in society and swaying public opinion (S Sushma v. Commissioner of Police, 2021, 18). It is through dissemination and the fostering of better understanding of the topic, that change will come, where it is fundamental that constitutional institutions lead the way, as well as profound public voices.
On the one hand, the EU is attempting to address issues like violations of core values of the EU, and thus LGBTIQ+ rights, through infringement procedures with more recent developments pointing to the potential use of MS bringing cases to the ECJ based on the violation of Article 2 and thus, an arising infringement of obligations of another MS under the Treaties. It is clear that a stronger stance must be taken at an EU-level through a militant democracy to protect the vulnerable and ensure that EU values remain intact, values to which each MS has voluntarily agreed when joining the EU. In contrast, a ground-breaking case has been published by the Madras High Court in Chennai, which not only banned conversion therapies but also pin-points that the discrimination and struggles faced by the LGBTIQ+ community lie in the lack of experience and exposure of the public. The responsibility lies not only with each individual to educate her or himself on the topic but mainly with the judicial and governmental institutions. Hence, a global ban on conversion therapy for instance, as is called on by the Independent Expert, is necessary as it also triggers discussions and improved understanding. It is important that these bans, even at a local level, contain clear definitions (United Nations General Assembly, 2020). It is by sparking conversation, providing education and growth that we move toward an improved world for all LGBTIQ+ persons and prevent any further physical or mental pain, created through harmful practices like conversion therapy.
References
Cochran, S. D., Drescher, J., Kismödi, E., Giami, A., García-Moreno, C., Atalla, E., Marais, A., Vieira, E. M., & Reed, G. M. (2014). Proposed declassification of disease categories related to sexual orientation in theInternational Statistical Classification of Diseases and Related Health Problems(ICD-11). Bulletin of the World Health Organization, 92(9), 672–679. https://doi.org/10.2471/blt.14.135541
Daniel, H., & Butkus, R. (2015, July). Lesbian, Gay, Bisexual, and Transgender Health Disparities: Executive Summary of a Policy Position Paper From the American College of Physicians. American College of Physicians. https://doi.org/10.7326/M14-2482
European Parliament. (2021). P9_TA(2021)0089: Declaration of the EU as an LGBTIQ Freedom Zone. https://www.europarl.europa.eu/doceo/document/TA-9-2021-0089_EN.pdf
Íñiguez, G. (2021, January 21). Taking (Fundamental) Rights Seriously. The New Federalist. https://www.thenewfederalist.eu/taking-fundamental-rights-seriously?lang=fr
Noubel, F. (2020, July 12). The state of LGBTQ+ rights: India does not have anti-discrimination code. Business Standard. https://www.business-standard.com/article/current-affairs/the-state-of-lgbtq-rights-india-does-not-have-anti-discrimination-code-120071200179_1.html
Principle 1 – Yogyakarta Principles. (2006). Yogyakarta Principles. Retrieved June 15, 2021, from https://yogyakartaprinciples.org/principle-1/
Scheppele, K. L., Kochenov, D. V., & Grabowska-Moroz, B. (2021). EU Values Are Law, after All: Enforcing EU Values through Systemic Infringement Actions by the European Commission and the Member States of the European Union. Yearbook of European Law, 39, 3–121. https://doi.org/10.1093/yel/yeaa012
S Sushma v. Commissioner of Police (Madras High Court 2021). https://www.livelaw.in/pdf_upload/madras-hc-judgment-on-lgbtqia-rights-394610.pdf
Tilles, D. (2020, September 10). Polish bishops call for "clinics to help LGBT people regain natural sexual orientation."Notes From Poland. https://notesfrompoland.com/2020/08/30/polish-bishops-call-for-clinics-to-help-lgbt-people-regain-natural-sexual-orientation/
United Nations General Assembly. (2020, May). Practices of so-called "conversion therapy" (A/HRC/44/53). United Nations. https://undocs.org/A/HRC/44/53
World Health Organization. (1992). ICD-10 Version:2019. ICD World Health Organisation. https://icd.who.int/browse10/2019/en#/F66.1
World Health Organization. (2011, May 17). Stop discrimination against homosexual men and women. https://www.euro.who.int/en/health-topics/health-determinants/gender/news/news/2011/05/stop-discrimination-against-homosexual-men-and-women
The Yogyakarta Principles. (2006). Yogyakarta Principles. Retrieved June 15, 2021, from https://yogyakartaprinciples.org/
[1] Article 2 TEU provides that "The Union is founded on the values of respect for human dignity, freedom, democracy, equality, the rule of law and respect for human rights, including the rights of persons belonging to minorities."