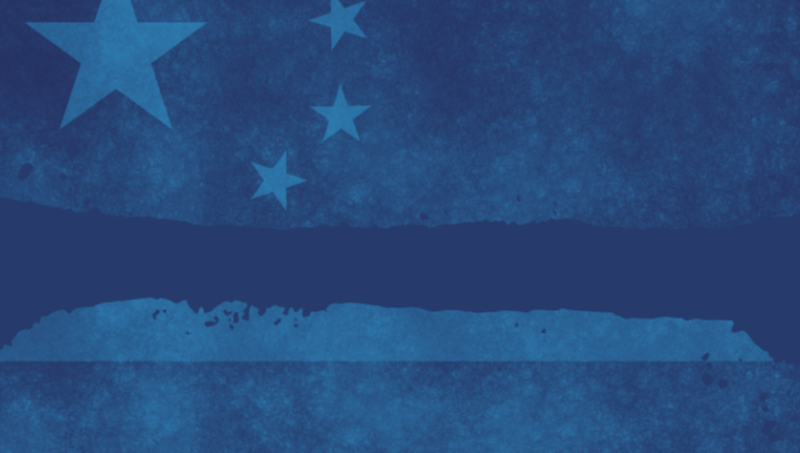 Written by Piero Dal Poz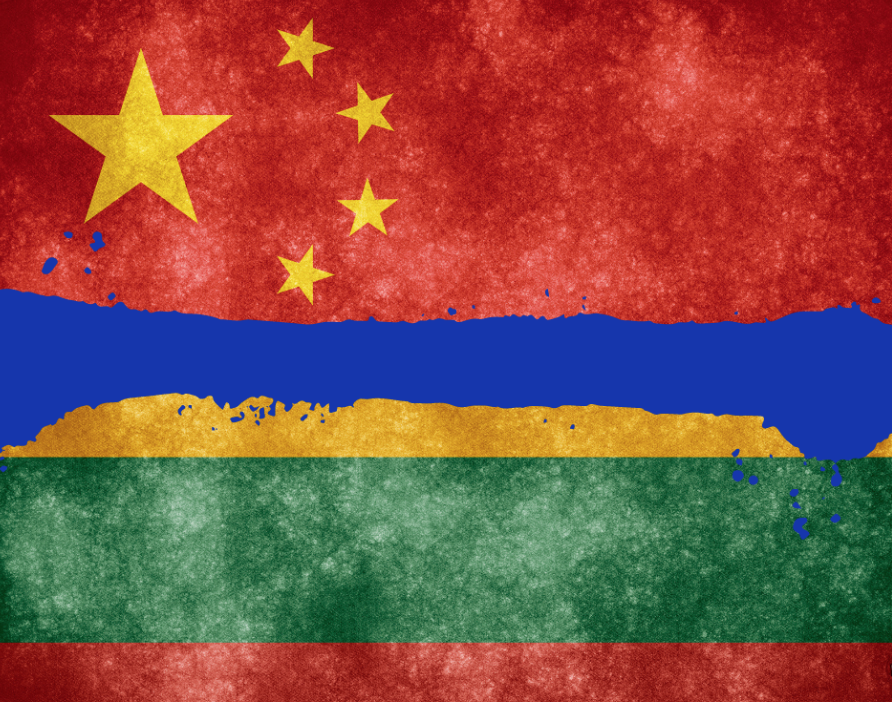 Recently a very interesting diplomatic dispute has played out on the world stage. The People's Republic of China (PRC), the second-largest economy and the most populous country in the world, engaged in a diplomatic and trade disagreement with the small European country of Lithuania. China has recalled its ambassador from Vilnius, an occurrence that happened for the first time for a European Union member, and asked the Lithuanian ambassador to leave Beijing. This is a standard move enacted by all the countries when diplomatic relations are in crisis. Furthermore, the Chinese government has imposed restrictions on trade with the little Baltic country, stopping Chinese cargo trains from entering Lithuania and making it nearly impossible for Lithuanian goods to enter the People's Republic's borders. Finally, the Chinese state-owned media started depicting Vilnius with harsh tones. The Global Times, the Chinese Communist Party (PCC) newspaper, defined Lithuania as an 'anti-China vanguard in Europe' (Higgins, 2021).
The reaction might seem disproportionate if we put these two countries in comparison. China has 1.4 billion citizens, Lithuania is 466 times less populous, with 3 million people. China has the second-largest economy on the planet, while the Lithuanian economy is 1/270 of Beijing's one (Higgins, 2021). Looking at recent history, China appears to be the rising superpower of East-Asia, with 99% of its people having risen out of absolute poverty in less than forty years (World Bank, 2016) and economic ties with tens of countries all around the globe strengthening its international role. Lithuania instead is a small Baltic nation, former Soviet republic; a member of the EU only since 2004, it rapidly improved its socio-economic conditions, but it still has great challenges ahead of its socio-economic development. As to the military-diplomatic status, China possesses a permanent seat at the UN Security Council, the largest army and largest navy in the world, while Lithuanian defense forces have no tanks or fighter jets (Higgins, 2021).
But Vilnius, despite its dimensions, managed in the last months to challenge China three times, exiting confrontations victoriously. The Baltic country has provoked Beijing on crucial issues of foreign policy such as stopping the huge expansion of Chinese diplomatic relations.
The Taiwanese issue
The first challenge has struck the very core of the self-narration of the Chinese nation. In July 2021, Taiwan's foreign minister, Joseph Wu, announced that the little island would be open, with the consensus of the Lithuanian government, a Taiwanese Representative Office in Vilnius. For the first time, 'Taiwan' would appear in the title instead of the usual 'Taipei', practically conferring to this office a de facto status of the embassy (Lau, 2021).
Taiwan, formally the Republic of China, is a de facto state based on the island of Formosa, 180 km off the coast of the PRC. Taiwan is the heir of the Republic of China, sometimes called Nationalist China, which ruled China from 1912 to 1949 guided by the authoritarian and nationalist party Kuomintang. When in 1949 the Kuomintang lost the civil war against the Chinese Communist Party of Mao Zedong, the government and its leader Chiang Kai-Shek fled to Taiwan , where it created an autonomous state (BBC, 2021). Since then the PRC, which considers Taiwan as part of the project of a Greater China, always tried to complete the reunification but without any concrete results, as the U.S. Navy protects the island from invasion (Horton, 2019). So Beijing, for which Taiwan represents an outrage, has always tried to isolate the island, referring to Taipei as 'The separatist province of Taiwan' within official documents. A great success was achieved by the mainland when, in 1971, to conclude the new Chinese-American trade agreements president Richard Nixon ceded Taiwan's permanent seat at the Security Council to Communist China and cut the formal diplomatic ties with Taipei (BBC, 2021). Today only 15 countries recognize the existence of the Republic of China as a self-ruling independent state (BBC, 2021): none of them is a G20 member, the only European country to do so is the Vatican City, and none of them is a permanent Security Council member. China managed to isolate Taiwan from international recognition and has been pushing, especially under the presidency of Xi Jinping, toward reunification (Horton, 2019).
The end of '17+1'
But to clash further with the People's Republic, Lithuania touched the field of Chinese commercial missions, where Beijing's diplomacy has worked for long and invested wide quantities of money. The One Belt One Road (OBOR) is a huge infrastructural project, worth $1.3 trillion, promoted by President Xi Jinping himself aimed to link commercially and economically Europe and China (Johnson, 2016). Launched in 2013, the plan includes a maritime tranche, the 21st century Maritime Silk Road, made of tens of strategic harbors placed along the way (Colombo, Karachi, Djibouti, Piraeus (Geogiopuolos,2016)), and a ground tranche, the New Silk Road, that, passing through Central Asia reaches the borders of EU along thousand of kilometers of rails. The '17+1' agreement was a multi-billionaire plan of investments in 17 countries of Eastern and Central Europe from China – the additional country to the agreement (Kavalski, 2020). A plan that put these countries in the context of the OBOR, making them the first point of contact. Then European Commissioner for Neighbourhood Policy and Enlargement Negotiations defined the participants as 'Trojan horses' who mined European unity (Kavalski, 2020). But two months ago, the government of Vilnius announced Lithuania was pulling out of the deal. The Lithuanian foreign minister Gabrielius Landsbergis said that carrying on being part of this deal would have meant weakening Europe.
The security of Chinese high-tech
Finally, the tiny Baltic country did great damage to the reputation of the Chinese high-tech industry, a sector that has been a national forerunner in the process of creating the new international image of PRC as a leading country on a global scale. The Lithuanian Ministry of Defence, in September 2021, published an inquiry made by its National Cybersecurity Centre about security flaws structurally integrated into three new models of Chinese-produced smartphones. Particularly, this report takes into consideration the Huawei P40 5G, the Xiaomi Mi 10T 5G, and the Oneplus 8T 5G. While Huawei's product limits itself to automatically downloading potentially dangerous applications, the Mi 10T was discovered to have an automatic censoring mechanism. The Xiaomi product periodically received from the company's servers a list of banned words and combinations, at the time of the investigation 449, regarding sensible Chinese internal policy issues. The keywords combinations included 'Free Tibet', 'Long live the democratic Taiwan' and 'Democratic movement' ("National Cyber Security Centre Republic of Lithuania", 2021). The Vilnius government also made a very brave declaration, explicitly advising its citizens to not buy these models and, if already in possession, to stop using them (Il Post, 2021).
The consequences
Politico highlights how precisely its small dimensions allowed Lithuania to take the diplomatic hit without any serious consequences. In contrast to the majority of other EU member states – especially Germany, France, and Italy – the Baltic country does not have strong economic ties with the PRC. In fact, an anonymous source within the Lithuanian government declared that while Chinese investments in Lithuania are worth only €3 million, their companies invest in Beijing's economy for a sum of €40 million, making clear that so far Lithuania has nothing to lose in a diplomatic confrontation (Lau, 2021). Furthermore, the sentiments of Lithuanian society are deeply rooted in an anti-communist feeling, the outcome of fifty years of Soviet domination, which makes the authoritarian communist regime of China an ideal nemesis (Higgins, 2021).
In reaction, tensions between Xi Jinping and the ruling party of China over Lithuanian defiance have reached a high. Despite the apparent diplomatic and economic backlash, the Lithuanian president Gitanas Nausėda said that his country was making a return to a 'value-add foreign policy'; meaning that the Country evaluates the respect of human rights, the state of rights, and the respect of minorities more than a possible economical revenue.
Article 6 of the Maastricht Treaty, a founding treaty of the EU, states that 'The Union is founded on the principles of liberty, democracy, respect for human rights and fundamental freedoms, […] principles which are common to the Member States [who shall respect them] as general principles of Community law' (Maastricht Treaty, 1992). Still, to be admitted as a Member State it is necessary to satisfy certain standards of respect for human rights and the rule of law. The People's Republic, as a self-declared single-party dictatorship with a dismal record on the personal freedom of its citizens, should be, on paper, an incompatible partner for Europe. But for more than ten years, Member States have seemingly overlooked this incompatibility in exchange for mutual financial benefits.
Today China is a leading commercial partner for the EU. Exports to China are worth €165.7 billion, which increased by 14.1% in the last year alone (Eurostat, 2021), and imports from the PRC amount to €331.5 billion, a 17.6 % from September 2020 (Eurostat, 2021). The trade between the Union and the People's Republic has grown exponentially in the last decade, especially with the biggest countries. Only Germany exports to China $107 billion worth of goods (Observatory on Economic Complexity, 2019). Lithuania has been the first EU country in ten years to take a strong public stance and reaffirm its foundational values over possible economic gain that trade with China would confer.
But Lithuania has another reason to openly challenge China. As Konstantin Eggert wrote on Deutsche Welle 'Respect is the main political currency in dealing with authoritarian regimes. If you want to be respected – stand your ground and be prepared for sacrifices' (2021). The PRC is a country that has been working for decades in order to be globally recognized and, ultimately, on relating as a peer with the United States. When a much smaller country confronts a superpower like China, then implicitly denies its status and sends a message to the direct opponent, the United States, declaring its loyalty as an ally (Eggert, 2021).
This diplomatic stand-still is already producing positive outcomes. U.S. Secretary of State Anthony Blinken has praised the Baltic State for its courage and pledged 'ironclad support for Lithuania in the face of attempted coercion from the People's Republic of China' (Lau, 2021). Furthermore, other Eastern European countries started to get closer to Taiwan, benefitting from the 'value-add way' in turn. Joseph Wu, Taiwan's foreign minister, flew to Slovenia and Czech Republic on an official state visit at the end of October, while Slovakia and Poland donated to Taipei's government surgical masks and COVID-19 vaccines (Kantchev & Woo, 2021).
What does this tell us?
The only voice that hasn't yet been heard is that of one of the EU's leading institutions and its member states. No solidarity statement or praise has been released by the European Commission, nor from the BundesKanzlerbüro, or the Elysée, or Palazzo Chigi, seemingly showing, yet again, a deep inability from the European Union to articulate a coherent foreign policy strategy. The institutions and the leading countries, the ones that majorly influence the long-term direction of the bloc, seem to lack the resolution to stand up for the foundational values of the Union or to present to the world a united front. Instead, this time the weight of defending European dignity abroad seems to fall entirely on the shoulders of the Vilnius government, which was forced to see most of its fellow members staying in silence, too afraid of future repercussions, while it had to fight on its own a battle of communitarian interest.
Sources:
Eggert,K. (2021, April 5). 'Opinion: Lithuania's challenge to China is risky but clever'. Deutsche Welle. https://www.dw.com/en/opinion-lithuanias-challenge-to-china-is-risky-but-clever/a-57071394
Georgioupoulos, G. (2016, August 10). 'China's Cosco acquires 51 pct stake in Greece's Piraeus Port'. Reuters. https://www.reuters.com/article/greece-privatisation-port-idUSL8N1AR252
Higgins, A. (2021, September 30). 'Lithuania vs. China: A Baltic Minnow Defies a Rising Superpower'; The New York Times. https://www.nytimes.com/2021/09/30/world/europe/lithuania-china-disputes.html
Hioe, B. (2021, August 13). 'What's behind Lithuania's outreach to Taiwan?'; The Diplomat.https://thediplomat.com/2021/08/whats-behind-lithuanias-outreach-to-taiwan/
Horton, C. (2019, July 8). 'Taiwan's status is a geopolitical absurdity'; The Atlantic. https://www.theatlantic.com/international/archive/2019/07/taiwans-status-geopolitical-absurdity/593371/
Johnson, K. (2016, March 28). 'President Xi Jinping's Belt and Road Initiative'. Centre for Strategic and International Studies. https://www.csis.org/analysis/president-xi-jinping%E2%80%99s-belt-and-road-initiative
Kantchev, G. Woo, S. (2021, October 26). 'Taiwan Gains Favor in Europe's East, Angering China'. The Wall Street Journal. https://www.wsj.com/articles/taiwan-gains-favor-in-europes-east-angering-china-11635248811
Kavalski, E. (2020, October 6). 'Cina-PECO: Quo vadis "17+1"?'. ISPI- Istituto per gli Studi di Politica Internazionale. https://www.ispionline.it/it/pubblicazione/cina-peco-quo-vadis-171-27732
Kavalski, E. (2019, March 29). ' China's "16+1" is dead? Long live the "17+1" '; The Diplomat. https://thediplomat.com/2019/03/chinas-161-is-dead-long-live-the-171/
Lau, S. (2021, May 21). 'Lithuania pulls out China's "17+1" bloc in Eastern Europe'; Politico.eu.https://www.politico.eu/article/lithuania-pulls-out-china-17-1-bloc-eastern-central-europe-foreign-minister-gabrielius-landsbergis/
Lau, S. (2021, October 6).  'How little Lithuania dragged EU into its showdown with China'; Politico.eu. https://www.politico.eu/article/lithuania-china-showdown-eu-impact/ 
Staff ('Poverty headcount ratio at $1.90 a day (2011 PPP) (% of population) – World, China'. World Bank. https://data.worldbank.org/indicator/SI.POV.DDAY
Press Office (2021, November 15). 'Euro area international trade in good surplus: €7.3 billions'. Eurostat. https://trade.ec.europa.eu/doclib/html/151969.htm
Press Office (2021, September 22). National Cyber Security Centre under Ministry of National Defence Republic of Lithuania- Press release. https://www.docdroid.net/wZRFXlw/ministero-difesa-lituano-pdf
Staff (2021, May 26). 'What's behind the China-Taiwan divide?'; BBC. https://www.bbc.com/news/world-asia-34729538
Staff (2021, October 17). 'Perchè la Cina ce l'ha con la Lituania?'; Il Post. https://www.ilpost.it/2021/10/17/cina-lituania/
Staff (2021, September 22) 'Il governo lituano consiglia di non usare alcuni smartphone cinesi';Il Post. https://www.ilpost.it/2021/09/22/lituania-smartphone-cinesi/
Staff (2019). 'China-Germany'. Observatory on Economic Complexity. https://oec.world/en/profile/bilateral-country/chn/partner/deu
'Treaty on European Union as amended by the Treaty of Amsterdam of 2 October 1997'; 2013, December 18th. https://www.cvce.eu/obj/treaty_on_european_union_maastricht_7_february_1992_consolidated_version_1997-en-5a6bfc79-757f-4d53-9379-ad23cc2cc911.html
Picture:
Collage made with Canva.
Raymond,N. (2012, April 9) 'China Grunge Flag'. https://www.flickr.com/photos/80497449@N04/7378023376/ [Accessed: November 12nd 2021]Raymond,N. (2012, April 9). 'Lithuania Grunge Flag'. https://www.flickr.com/photos/80497449@N04/7383188220/in/photolist-2kMhF7a-fGRyav-cfqLCC-A4vHGd-22AhvFu-mHsg8c-2acWsPT-nUJk13-nCn5PT-4iEp2-eByPv4-fH98DS-uDYcaD-fFhEAb-Vav87Q-o3ccP6-9yKRP3-c8MmXb-5rUho1-5rPVYz-6odLxf-aBvugZ-5imQ8U-pchTNk-nHQay8-Vv3cSh-2guUPyx-nWD1zp-4PqYoF-o7dtBd-7vts7x-bQnwwK-jkwf7n-5hTY9C-uDi8cC-7mXk1b-BJZBJx-nKUeZf-nMS8L6-nKUg7q-nL5Gpn-nKUfhj-nJ3d7h-2iz9CnM-2eEnyr-6dytPz-xAiTzf-Kfe5uj-JgQa1R-8CwokW [Accessed: November 12nd 2021]