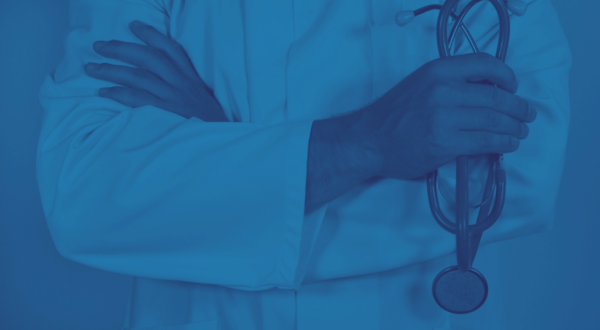 Written by Abdullahi Aborode
Introduction
By promoting a healthy lifestyle through informed choices and organized efforts of society, organizations (public and private), communities, and individuals, "public health" has been defined as "the science and art of preventing disease" (Sule and Oluwayelu, 2020: 121). The frontiers of public health are now merging with other sectors. Nowadays, globalization and urbanization play the key roles through industrialization, economic and social growth, and environmental change. Developing countries like Nigeria bear the greatest burden of chronic diseases. Emerging diseases such as COVID-19, Ebola, Lassa fever etc, have greater impact on economies (Ohia et al. 2020).
Nigeria Healthcare system amidst Epidemic and Pandemic
As an important element of national security, public health not only functions to provide adequate and timely medical care but also helps in tracking, monitoring, and controlling disease outbreaks. Nigerian healthcare has continued to suffer several infectious disease outbreaks year after year such as Ebola and Lassa fever which create panic amidst the population, affecting the healthcare centers, healthcare workers, and the economy (Ohia et al. 2020). As Africa's largest economy with nearly 200 million people, Nigeria is critical to the region's response to COVID-19 as they need to close gaps in preparedness and accelerate progress toward a safe and secure from infectious disease threats by creating an existence of strong and resilient public health systems that can prevent, detect, and respond to infectious disease threats, wherever they occur in the world (Sule and Oluwayelu, 2020; Ohia et al. 2020).
The direct impact of Nigerians towards the prosperity of the economy and society have been affected by the impact of COVID-19 and other African countries depending on Nigeria trade exchange have had major repercussions on their economic growth and development. With government revenues collapsing following the drop in oil prices, mitigating the public health emergency and subsequent economic impact of COVID-19 will be an unprecedented challenge for Nigerian policymakers (Garba et al. 2020).
However, the federal government has warned that if social distancing measures are not well implemented and adhered to, millions of people could be infected. This high burden of infectious diseases is likely to put additional strain on an already underfunded healthcare sector. Nigeria and other African countries struggled to access COVID-19 vaccines earlier this year as manufacturers gave preferential treatment to wealthier nations that had secured early deals (Daniel and Adejumo, 2021; Nnama-Okechukwu et al. 2020).
Many African states also relied on the COVAX program, which itself earlier in the year was struggling to meet its vaccine supply commitments, particularly across Africa (Daniel and Adejumo, 2021; Nnama-Okechukwu et al. 2020).
Challenges
Healthcare systems continue to remain weak as evidenced by lack of coordination, fragmentation of services, dearth of resources, including drug and supplies, inadequate and decaying infrastructure, inequity in resource distribution, and access to care and very deplorable quality of care. The study further outlined the lack of clarity of roles and responsibilities among the different levels of government to have compounded the situation (Al-Mustapha et al. 2021; Onyeaghala and Olajide, 2020).
Problems in the health care system in Nigeria abound to a moderate extent. Though health has the potential to attract considerable political attention, the amount of attention it actually receives varies from place to place, however, the level of low medical funding and available equipment have reduced such attention and are affecting the population in the country to seek more medical professionals and easy accessibility to treatment.
Intervention of EU on Nigeria Healthcare system
The EU in April, 2020 announced an EUR 50 million (N21 billion) contribution towards the implementation of a coordinated response to the COVID-19 pandemic in Nigeria (European Union, 2020). The new donation was announced in a meeting with President Muhammadu Buhari and is a reflection of the strong partnership, friendship and solidarity with Nigeria. This is to support the state of the Nigerian healthcare system to improve on their health coverage and to provide possible recommendations to the worsening state of health care in the country (European Union, 2020).
For instance, during the COVID-19 pandemic, the EU supported Nigeria with millions of dollars to improve their healthcare systems and to also provide vaccines. This helped to boost COVID-19 vaccine distribution and logistics to hard reach areas in Nigeria though the limitations behind this was that it is not well sufficient to all citizens (European Union, 2020).
Nigerian healthcare has suffered several down-falls in the past such as the 'brain drain' of medical professionals, presence of inadequate medical equipment, inadequacy of medical centers etc. Despite Nigeria's strategic position in Africa, the country is greatly underserved in the health care sector. Health facilities (health centers, personnel, and medical equipment) are inadequate in this country, especially in rural areas where they do not have enough healthcare facilities to respond to their medical problem actively (Okafor and Chia, 2021). The EU has tried to combat this 'brain drain.' Various reforms have been put forward by the Nigerian government in support of the EU to address the wide ranging issues in the healthcare system such as provision of medical equipment, raising and payment of medical professionals salary with bonus for frontline workers. However, not all have been implemented at all the state and local government area levels (Abubakar et al. 2021).
Conclusion
The Nigerian health care system is poorly developed. No adequate and functional surveillance systems are developed. However, to achieve success in health care in this modern era, the EU needs to support Nigeria by restructuring a system that is well-grounded in routine surveillance and medical intelligence that can serve as the backbone of the health sector, which is necessary in the Nigeria healthcare system.
References
Abubakar, I., Dalglish, S.L., Ihekweazu, C.A., Bolu, O., & Aliyu, S.H. (2021). Lessons from co-production of evidence and policy in Nigeria's COVID-19 response. BMJ Glob Health. 6(3), pp. e004793. doi: 10.1136/bmjgh-2020-004793. PMID: 33741561; PMCID: PMC7985933.
Al-Mustapha, A.I., Tijani, A.A., Oyewo, M., Ibrahim, A., Elelu, N., Ogundijo, O.A., Awosanya, E., Heikinheimo, A., & Adetunji, V.O. (2021). Nigeria's race to zero COVID-19 cases: True disease burden or testing failure? J Glob Health. 11, pp. 03094. doi: 10.7189/jogh.11.03094. PMID: 34408855; PMCID: PMC8364253.
Daniel, O.J., & Adejumo, O.A. (2021). Spatial Distribution of COVID-19 in Nigeria. West Afr J Med. 2021 38(8), pp. 732-737. PMID: 34499831.
European Union. 2020. EU Boosts Nigeria's COVID-19 Response with N21 Billion Contribution. Available at: https://eeas.europa.eu/delegations/nigeria/77571/eu-boosts-nigeria%E2%80%99s-covid-19-response-n21-billion-contribution_en
Garba, B., Zakaria, Z., Salihu, M.D., Bande, F., Saidu, B., & Bala, J.A. (2020). Breaking the cycle of the COVID-19 transmission: A challenge for Nigeria. J Glob Health. 10(2), pp. 020309. doi: 10.7189/jogh.10.020309. PMID: 33110513; PMCID: PMC7535133.
Nnama-Okechukwu, C.U., Chukwu, N.E., & Nkechukwu, C.N. (2020). COVID-19 in Nigeria: Knowledge and compliance with preventive measures. Soc Work Public Health. 35(7), pp. 590-602. doi: 10.1080/19371918.2020.1806985. PMID: 32970541.
Ohia, C., Bakarey, A.S., & Ahmad, T. (2020). COVID-19 and Nigeria: putting the realities in context. Int J Infect Dis. 95 pp. 279-281. doi: 10.1016/j.ijid.2020.04.062. Epub 2020 Apr 27. PMID: 32353547; PMCID: PMC7184999.
Okafor, I.A., & Chia, T. (2021). COVID-19: Emerging Considerations for Body Sourcing and Handling. A Perspective View from Nigeria. Anat Sci Educ. 14(2), pp. 154-162. doi: 10.1002/ase.2047. Epub 2021 Feb 12. PMID: 33370511.
Onyeaghala, A.A., & Olajide, I. (2020). Managing COVID-19 outbreak in Nigeria: matters arising. Clin Chem Lab Med. 58(10), pp. 1645-1650. doi: 10.1515/cclm-2020-0748. PMID: 32681772.
Sule, W.F., & Oluwayelu, D.O. (2020). Real-time RT-PCR for COVID-19 diagnosis: challenges and prospects. PanAfr Med J. 35(2), pp. 121. doi: 10.11604/pamj.supp.2020.35.24258. PMID: 33282076; PMCID: PMC7687508.