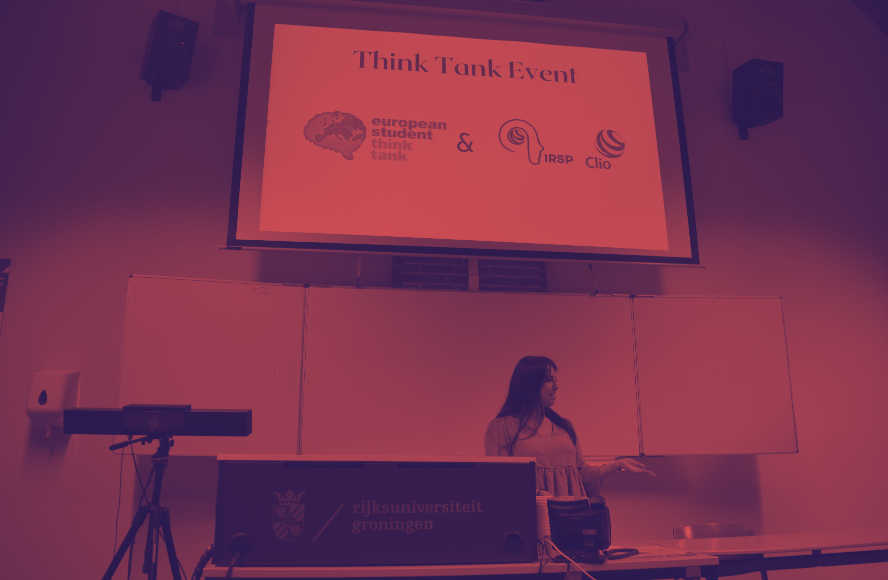 On the 18th of May, our Director of Communications Olivia Serra Calvo, led and moderated an event in representation of EST at the University of Groningen. It was an event organized in partnership with the Clio's IRSP Student Association directed to students of the program of International Relations and International Organizations.
The event showed students the work of a think tank like EST and simulated some of the activities that students and young professionals can do as part of EST. Olivia introduced EST to students to later engage in a discussion on the challenges of the use of profiling practices in the context of counter-terrorism and the problematics of integration. Students came up with policy recommendations to influence EU decision-makers.
The event was closed with the participation of Victoria Bergström, the current EST Ambassador to the USA and former student at the University of Groningen. She gave some insights of her experience at the university and how her role in EST has helped her in her professional career.