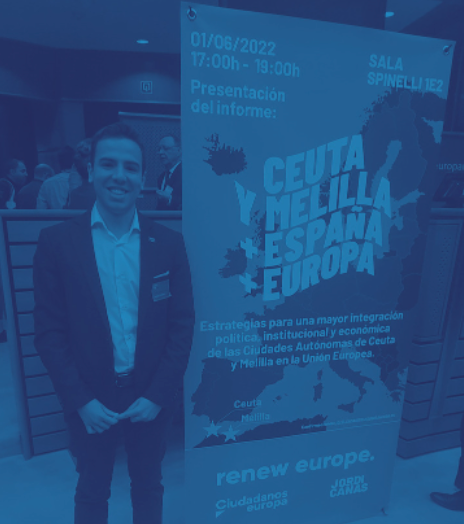 On 1st June, our Vice President Pierfrancesco Maria Lanza, represented the EST at the European Parliament in Brussels, upon invitation of the MEP Jordi Cañas Perez, for the presentation of the study paper "Ceuta y Melilla+España+Europe: Estrategias para una mayor integración politica, institutional y económica de las Ciudades Autónomas de Ceuta y Melilla en la Unión Europea", commissioned by the MEP himself and realised by the consulting firm Ernst & Young.
The study explores three possible measures for further integration of the Autonomous Cities of Ceuta and Melilla at the border of Spain and Morocco, in the EU: their integration in the Schengen area and in the Customs Union, and the application of the Outermost Region status to both.
During the event, which remarked upon the importance of a deeper integration of Ceuta and Melilla in the EU, Pierfrancesco had the opportunity to ask questions about the practical benefits of these possible changes for the young people of the two autonomous cities, recognising the importance of their involvement.
If you want to read more about the study, you can find here.